Seikan sou
Falling leaves in autumn, fresh greens in spring. The comfort of the open-air bath admiring the four seasons of Mt. Yusaka.Kohaku-amber, Miru-green sea fingers, Suou-sappanwood, Touou-gamboge, Ruri-lapis lazuli, Shion-aster, Moegi-yellow welsh onion, Asagi-chive, and Shoujou-orangutan. Named by the high priest of the Meisatsu Sounji temple, incorporating chosen colours of the land of Japan. These are the beautiful names of the nine rooms at Seikansou.
Japanese and Western Style Room - Shion

Half board included

Japanese futon bedding

Room with open-air bath

See Details
From $661.28
for 2 guests /night
- VAT is included, but bathing tax (around JPY 150 per adult) may NOT be included.
- Price in USD is based on the exchange rate as of today and might be different from that of the booking date.
Foods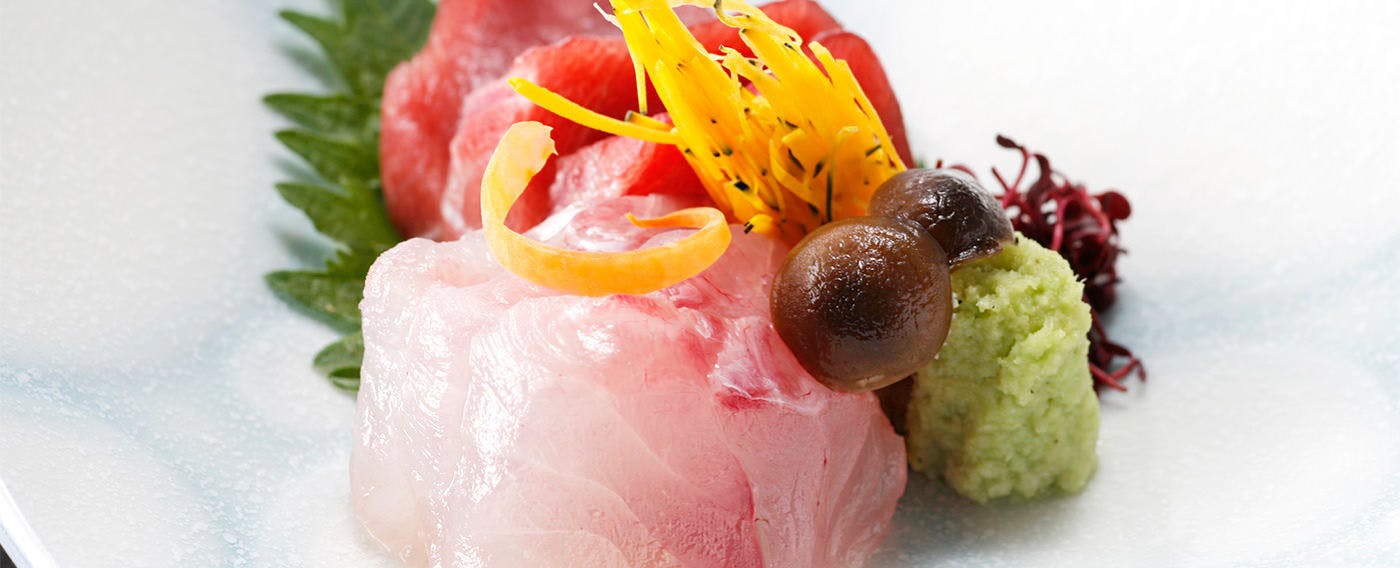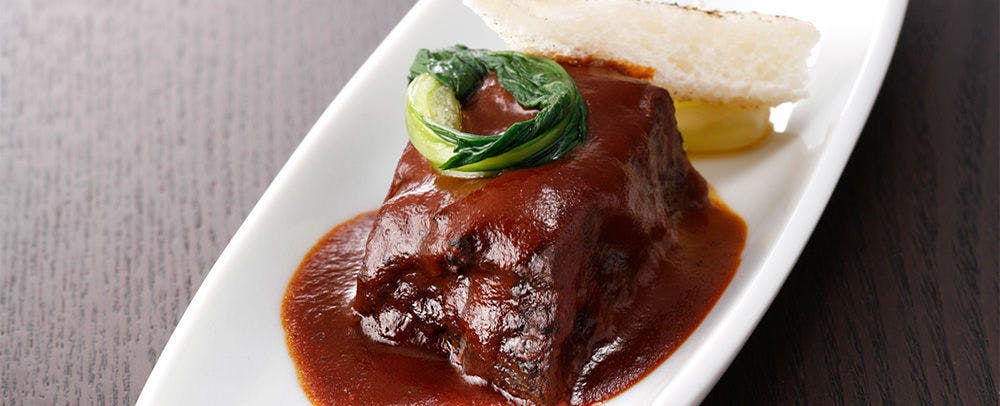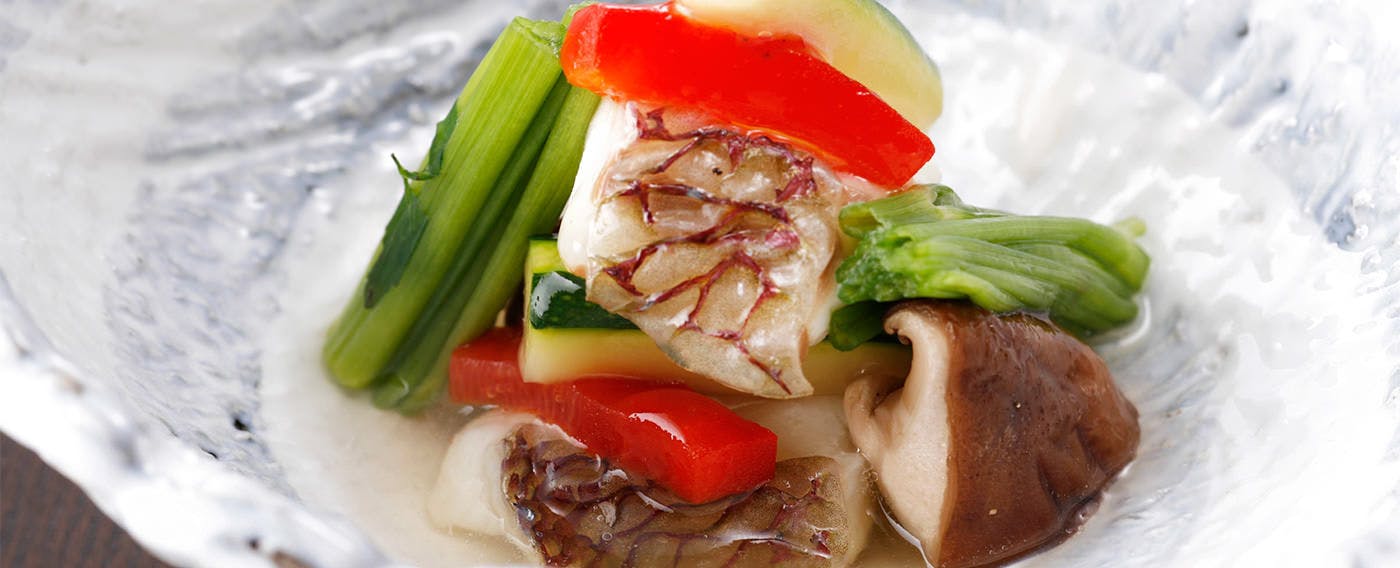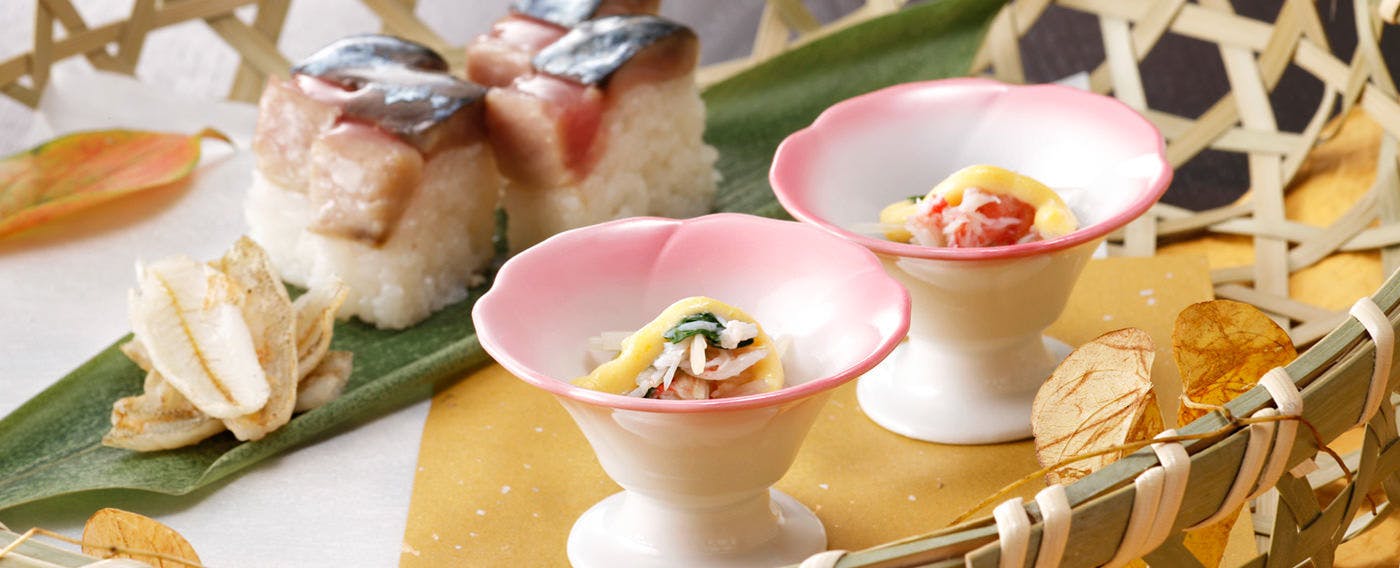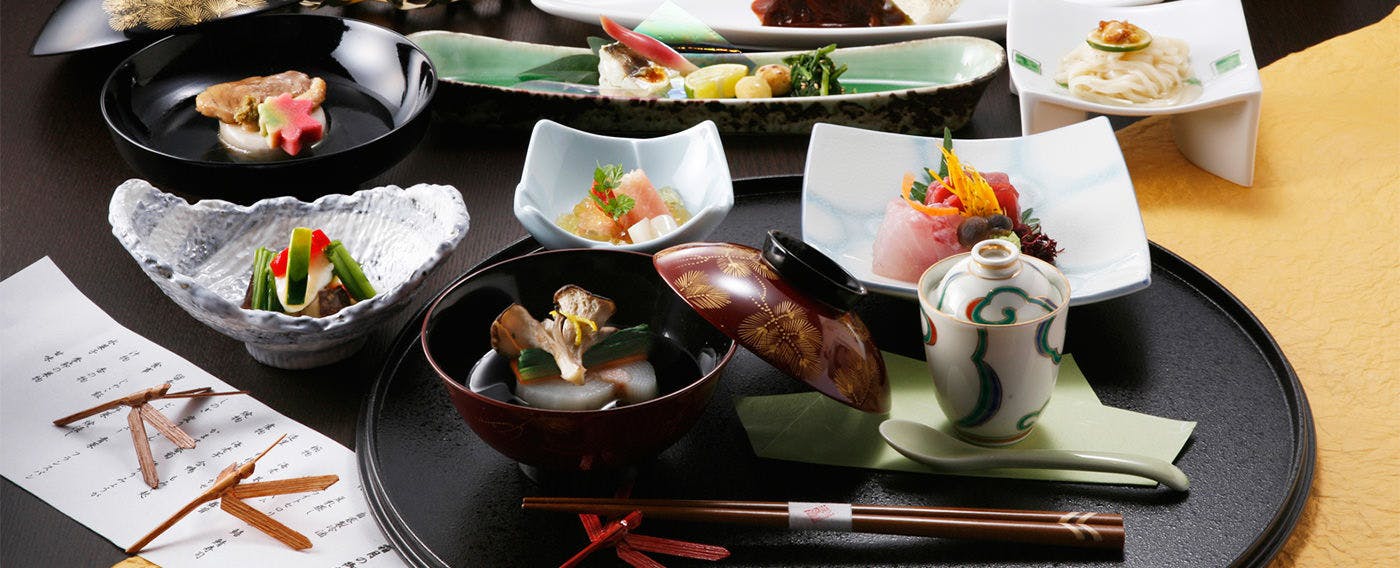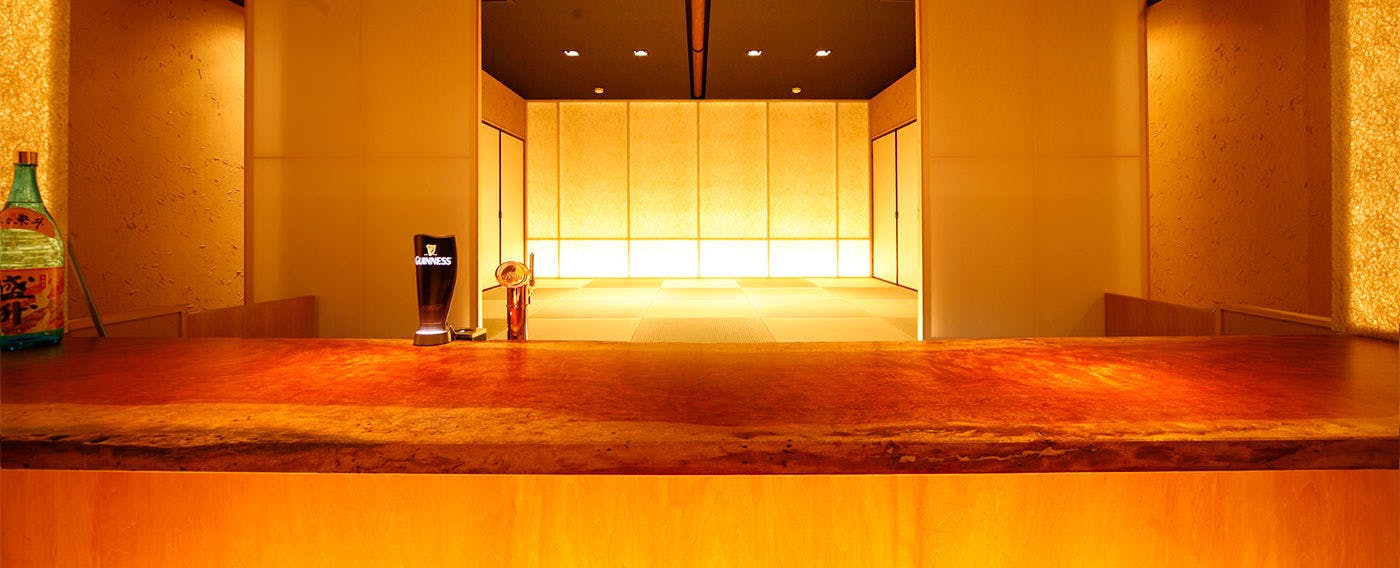 Relish creative cuisine. Photos are just an impression, as the dishes change with the turn of the month.

The Counter Bar
Enjoy the open atmosphere. Relish the creative cuisine. And at yet another time, experience moments of relaxation in the bar. Calmly relax on the tatami while enjoying a variety of carefully selected wines.
Baths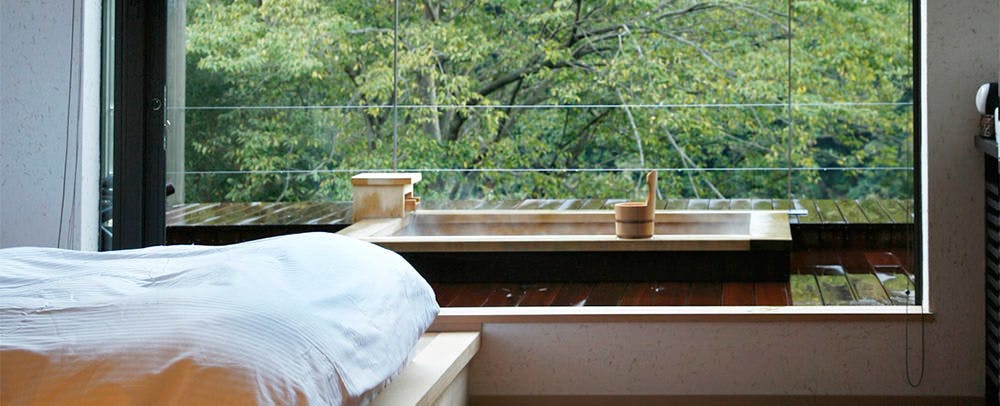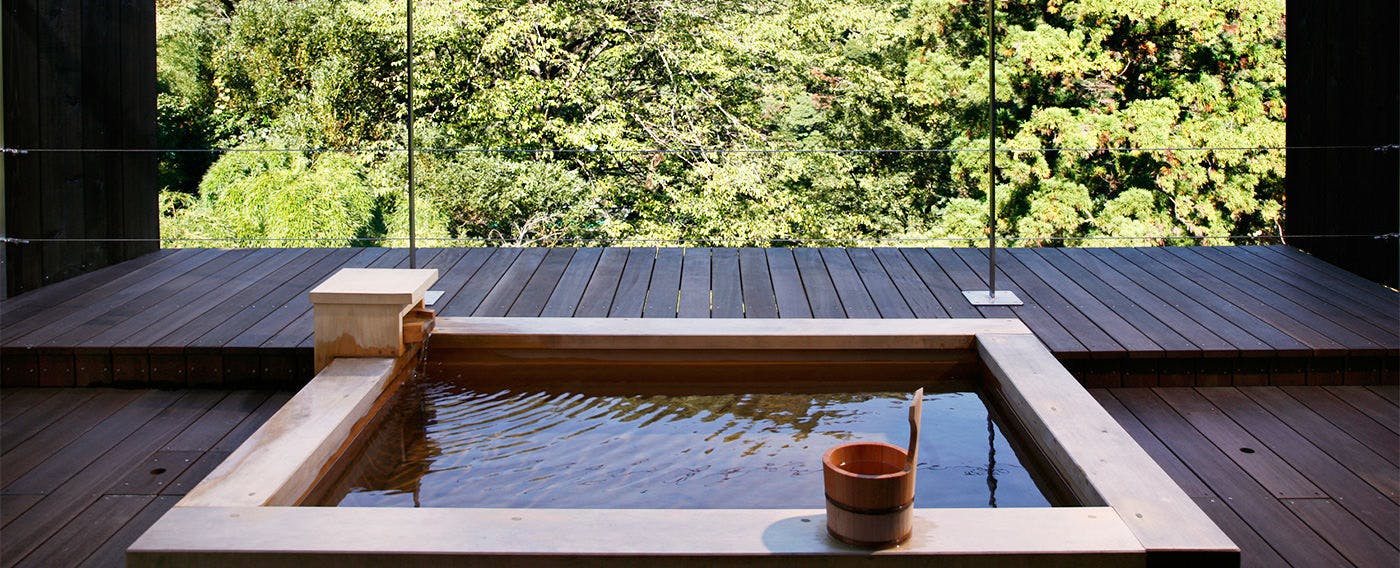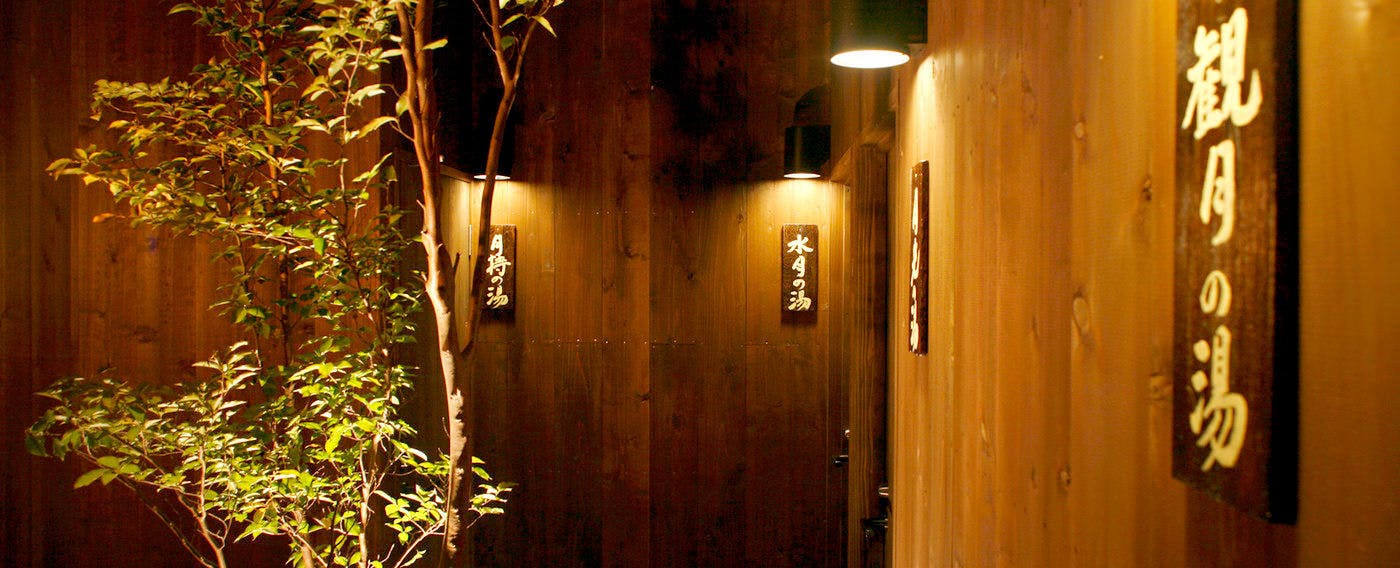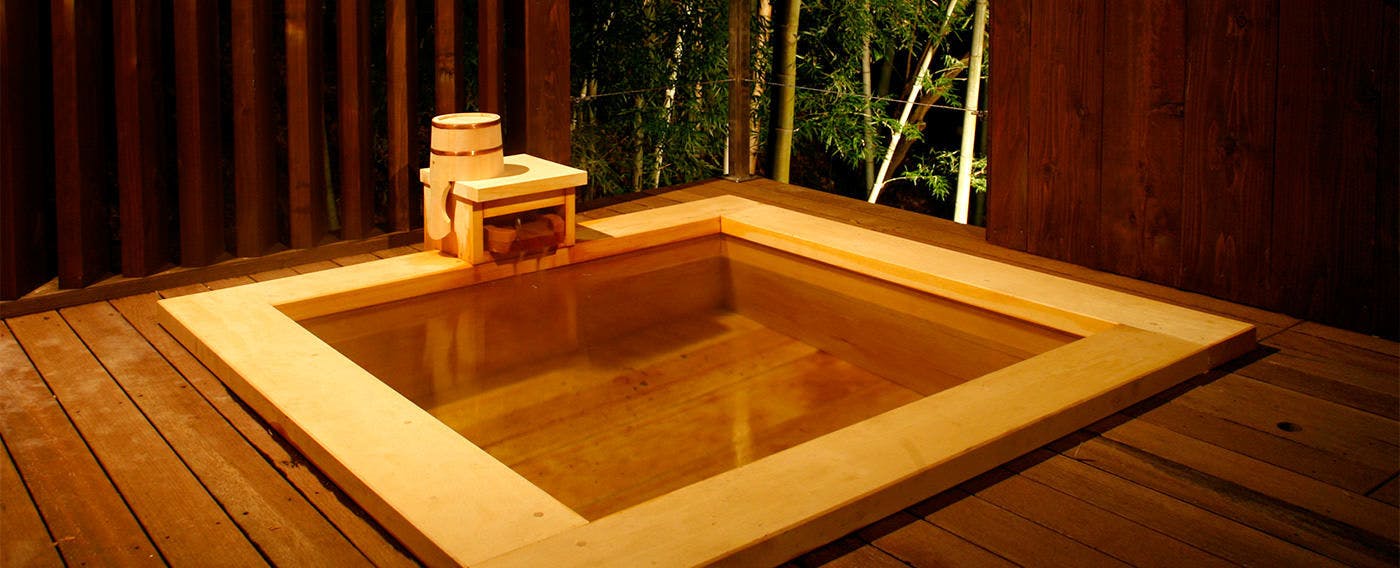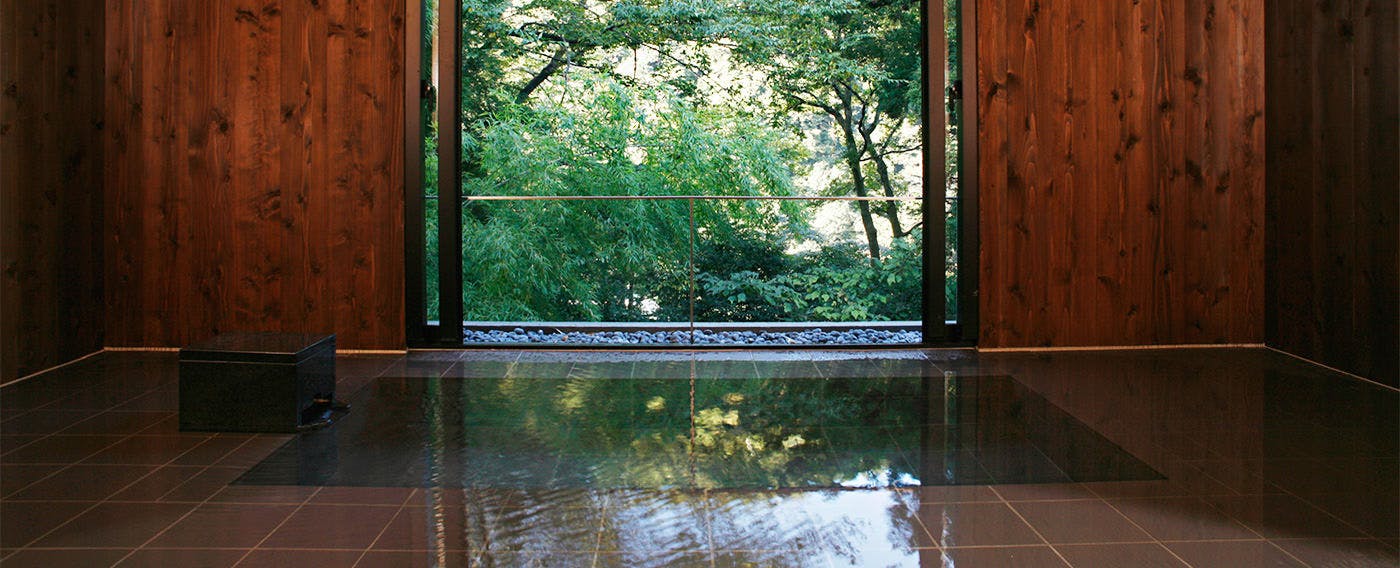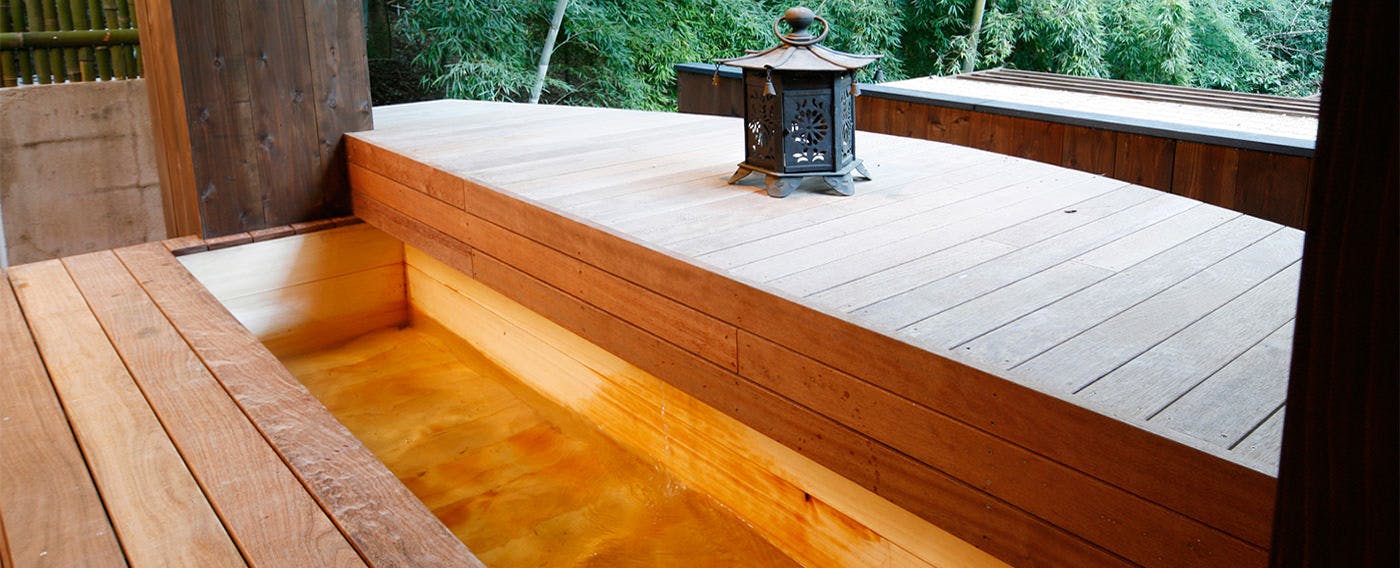 A magnificent open air bath, Yusaka mountainside.
Looking out at Yusakayama in the front, the open air bath is located in the best spot to experience the four seasons of Hakone. It's almost a miracle that such a splendid open air bath exists at just the right spot at Yumoto Hakone.

A lush green open air bath, old Tōkaidō side.
You can enjoy peaceful moments in yet another open-air bath immersed in trickling greenery. Enjoy a time away from your day-to day life while listening to the refreshing sound of rustling bamboo leaves for as long as you like.
The open-air bath is located near the courtyard led into by the outdoor staircase from the first floor.
There is no elevator at the inn, so please use the stairs instead.

Foot spa, common bath
A foot spa made at the spot overlooking Yusakayama.
Also features a common bath. Please enjoy the various hot springs of Hakone with an open air bath, common foot bath and private bath at Seikansou.
Facilities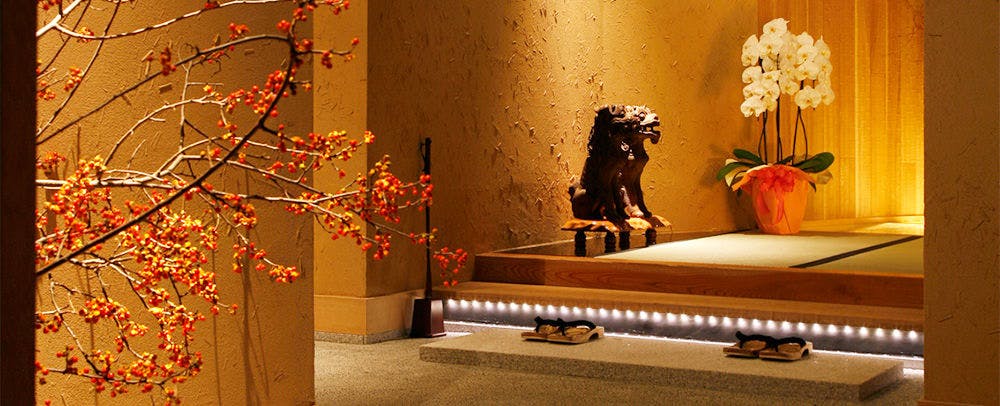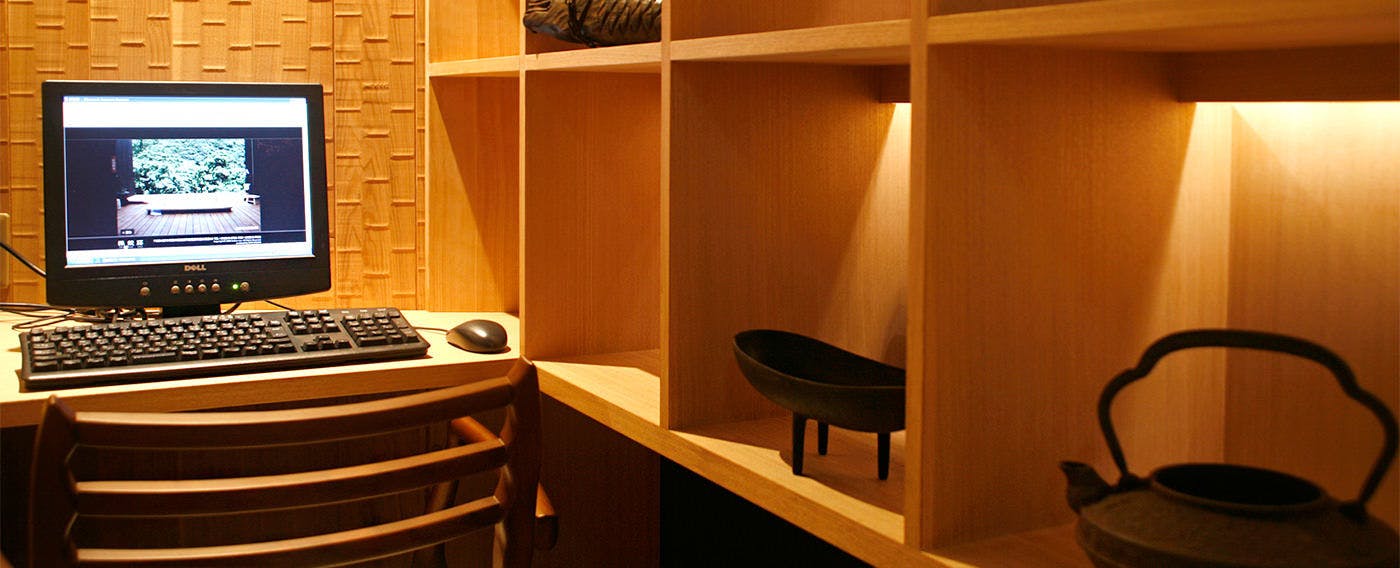 The Entrance Lobby: An invitation to bliss.
The lobby is like the "first greetings to travelers". Acknowledging the tiredness of your journey, it's like a prelude that makes your heart full of anticipation of the pleasures to come. Right as you take your first breath here, you're welcome to a time of bliss here at Seikansou.

Internet Concierge
There is an internet concierge right next to the lobby. You can access any information that you would want to know about from the surroundings in your own private and quiet space. Find out about the best and newest spots to visit while in Hakone, enquire all you want to enjoy your trip.
Access
19, Yumotochaya, Hakone-machi, Ashigarashimo-gun,Kanagawa,250-0312,JAPAN
From Tokyo side
By Train: Get off at Odakyū, Hakone-Yumoto Station. The shuttle bus takes 8 minutes (Hakone-Yumoto resort association micro-bus: ¥100 per person, every hour at 15 and 45 minutes), or 20 minutes on foot.

By Car: Take the Tōmei Expressway to Nagoya direction. Then Tōmei-Atsugi IC on to Odawara-Atsugi road till the road terminus.
- Odawara-Atsugi Road, Odawara Nishi IC
- Merge onto R1 and head towards Yumoto. Turn left at Sanmaibashi, proceed for 1.2 km the resort will be on the right side.

From Nagoya side
By Train: Take the Odakyū or Hakone Tozan Railway via JR Shinkansen Odawara Station to Hakone-Yumoto Station

By Car: Take the Tōmei Expressway to Tokyo direction. Moving straight from the Miyanoshita signal, merge onto R1 until Yumoto.
Reviews
I think that this is a great resort. The only little problem was that the faucet on the sink was difficult to use. I had a hard time washing my face because it was automatic. However, the faucet in the toilet was not automatic. But the place definitely gets a 100 points if the toilet fittings were automatic, and not the sink ones.
+ More
2016/11/20
This time it was my second time here. Although it is a small accommodation, it's quite relaxing as a secluded resort for grown ups. The room staff also showed a good sense of formality, and their service and food was very satisfying. Having only stayed in resorts with attached open-air baths and such, and considering the cost, I think this one was the best! I've decided to make this my go-to resort in Hakone. Their meal makes for a good diet for people who drink alcohol. It was such a great meal that almost beckoned me "Come back for another drink", as I was leaving. Thank you for helping me out!
+ More
2016/09/20
I got here by taxi, and could feel the goodness here. It is probably because there are few rooms in here that there weren't many staff members. However, everyone I met was nice and friendly, and I was impressed. We got a room with an outdoor bath, but we tried another bath in the hotel at first after we arrived that also had a powder room. In it, instead of having a wide variety of products, it only had a simple shampoo, conditioner and body-soap. My friend and I both agreed that simple things like this are perhaps better than fancy ones. There is an open air bath for the people who choose a room without an attached open air bath, so many people use that bath. I was able to enjoy a nice scenic view from the Japanese room, relax in open-air baths and experience the atmosphere of Japanese and western style room, all in a one night stay. They had some creative Japanese food, but nothing special but I could certainly feel the ingredients in there. Everything was quite delicious. I think that the amount was also just right. Since the room staff also told us about local information and the recommended season for a visit, we took a walk to the station on our way home thinking that we'd come visit again at the right season. All in all, I was able to share a nice time with my friend. My buddy also quite liked the resort. Thank you very much.
+ More
2016/04/20
Their baths, meals and guest rooms, everything satisfied me more than I expected! It was quite a pleasant discovery that such a resort for grown-ups was also in Hakone. The food was very delicious. Having had traditional Japanese food on the way, there was also a continental style arrangement and it was delicious too! The range of products and arrangements is quite wide, and yet everything was perfect. I could feel that they have a very talented chef. And not only for dinner, they also had some great items in the morning. I was grateful to have my favourite homely breakfast. Personally I found it comfortable that the guest room was well lit. Indirect lighting was used nicely, and the atmosphere was good. The spots close at hand were bright, it was perfect for my long-sighted eyesight! With that said, I want to visit again.
+ More
2016/02/20
I was looking for a relaxing lodging for my journey. From the mountains to the view of the stars from the attached bathroom, everything was wonderful. The bar also had some casual products, it was a nice luxury space. I would like to revisit, but this time I'm gonna pick a really cold day.
+ More
2015/11/20
Information
Check-in Time

From 3:00pm to 6:00pm

Check-out Time

Until 11:00am

Tax / Service Charge

Apart from bathing and lodging fees, the resort charges a service fee of 10% separately.

Credit cards accepted at this property

VISA / MASTER / JCB / AMEX / DINERS / UNION PAY
Children

Children are NOT allowed.

Pets

Pets are NOT allowed.

Parking

Free of charge for guests;Capacity 10 vehicles;About the parking lot: After passing the hotel on your right hand side, the private parking lot is on the right 3 buildings away.

Other policies & conditions

For customers planning to stay multiple nights.In case of staying multiple nights consecutively, the reception can help you book up to two nights maximum. Please note that while it is possible to book a reservation for three nights and above on the system, please reserve up to two nights.