Otozure
"Relaxing villa, in your life. Walking along the corridor with the blowing wind and the rippling laver, another time starts slowly in your life. Otozure opened with the concept of comfort, not in any other hotels or ryokans. Only 18 spacious rooms. Exclusive bliss, which you can enjoy only here. Have some relaxing time at your villa."
- VAT is included, but bathing tax (around JPY 150 per adult) may NOT be included.
- Price in USD is based on the exchange rate as of today and might be different from that of the booking date.
Foods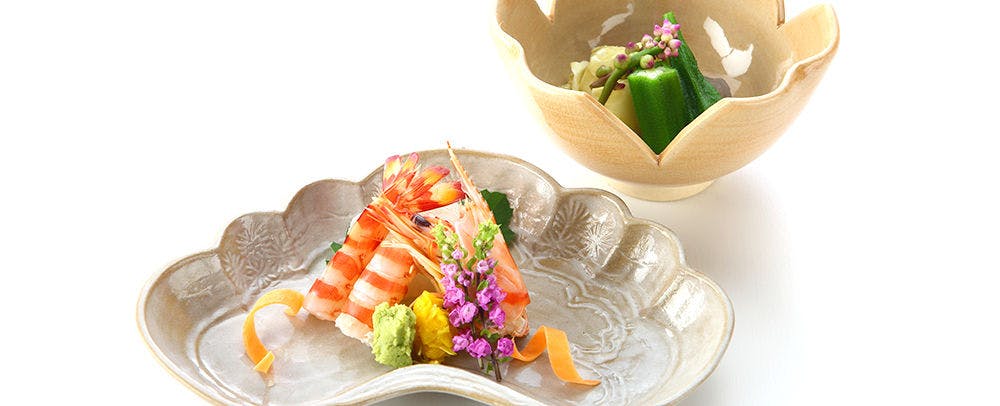 Foods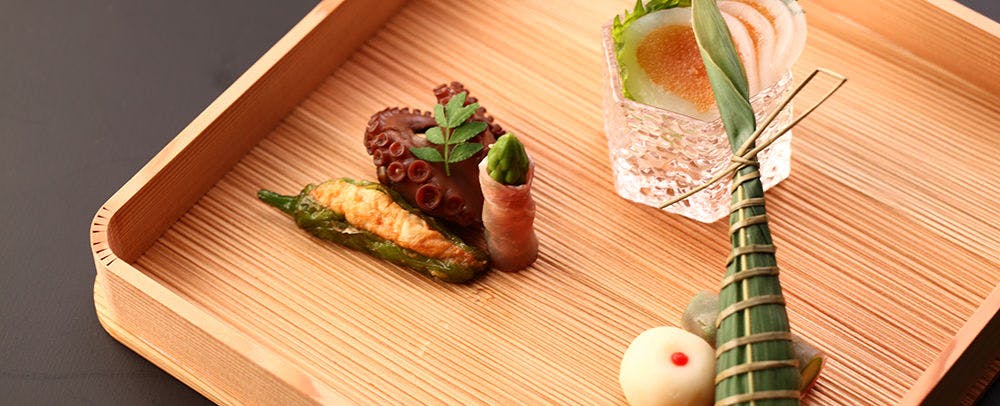 Foods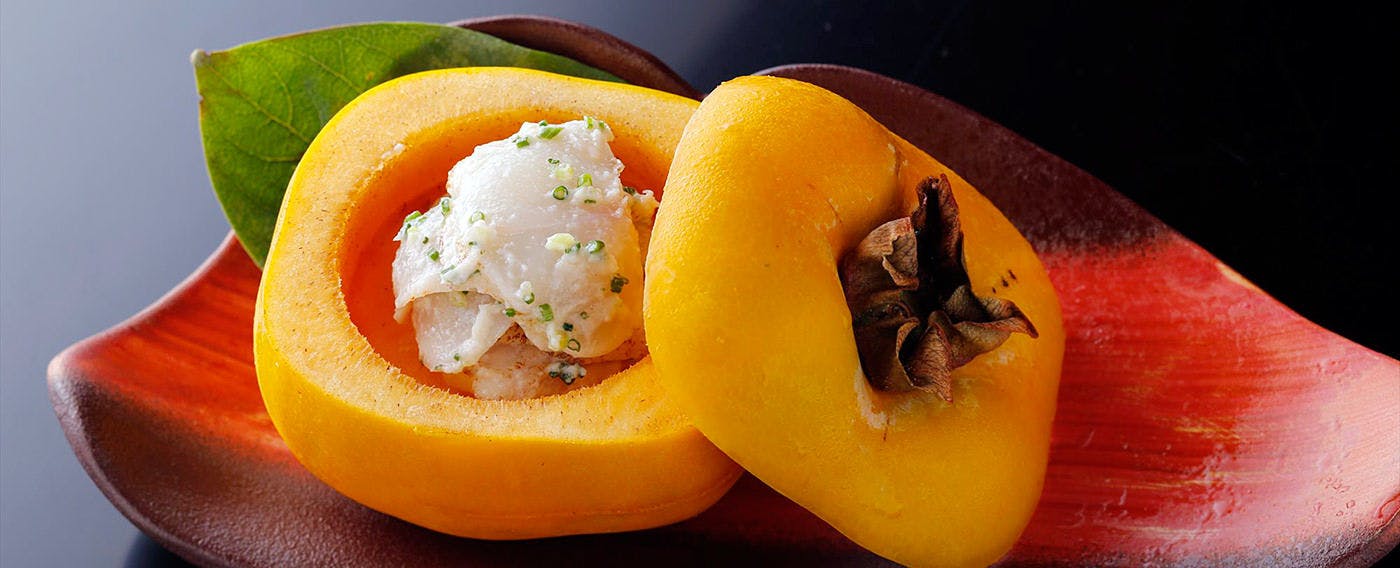 Foods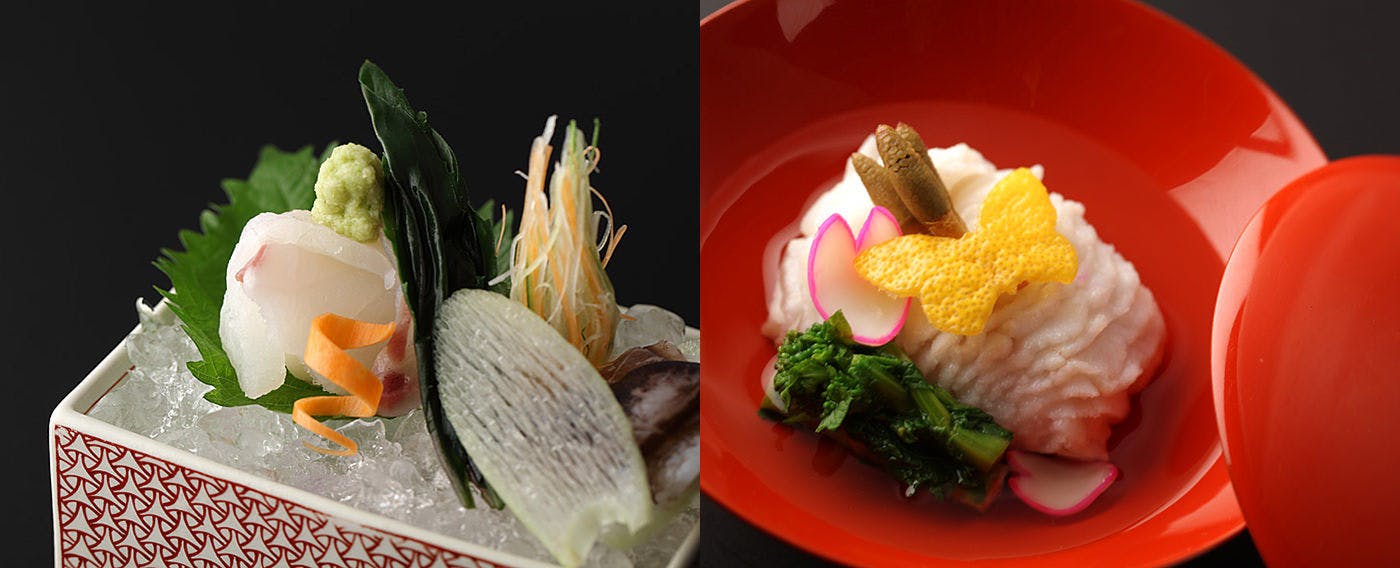 Foods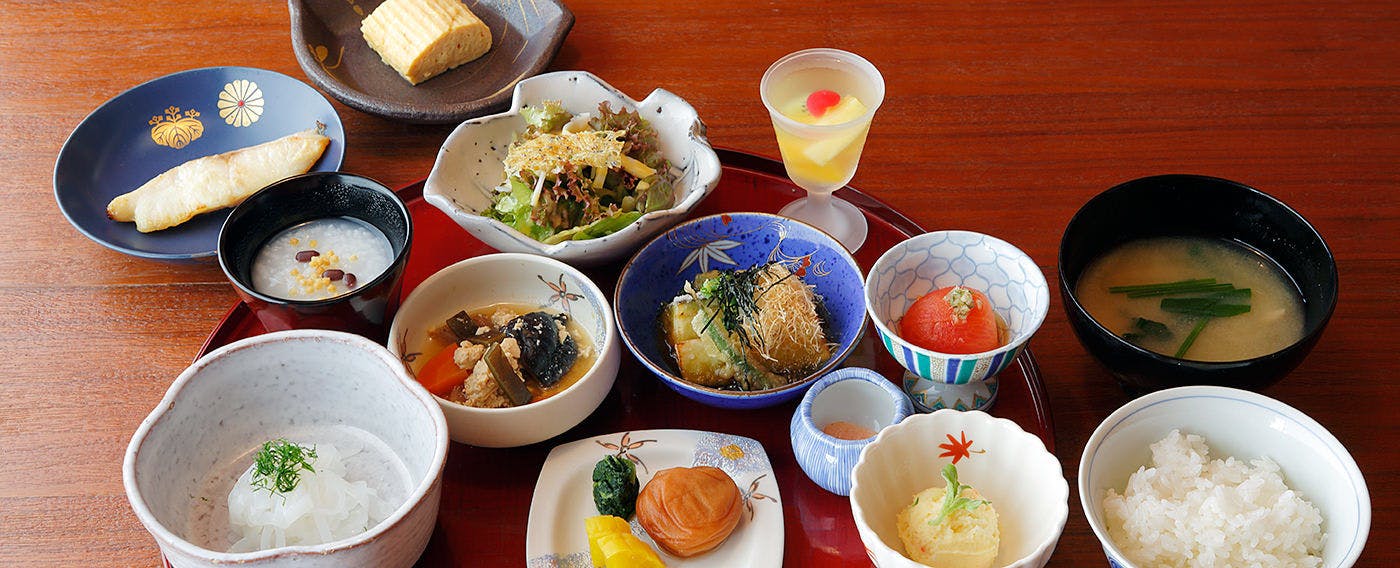 Breakfast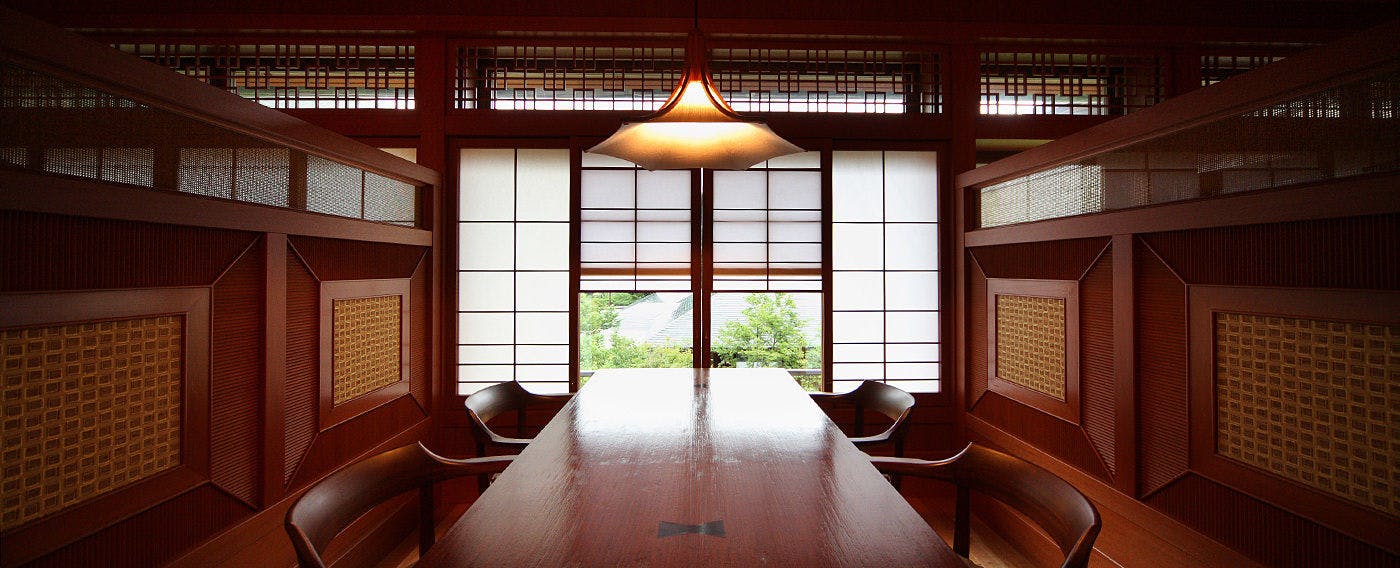 Restaurant 'Un-yu'
Feel seasons and smack your lips Kaiseki cuisine, with each dish served one by one. Lightly flavored to keep the feature of fresh foods, in the local style.
Baths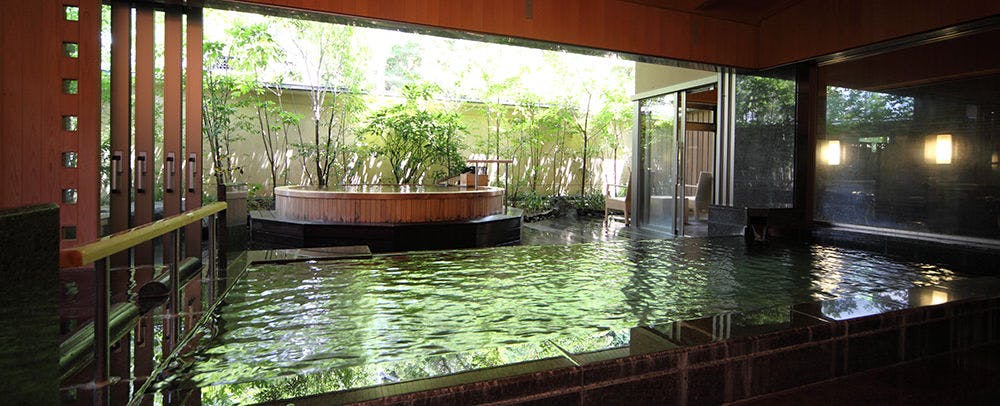 Large Public Bath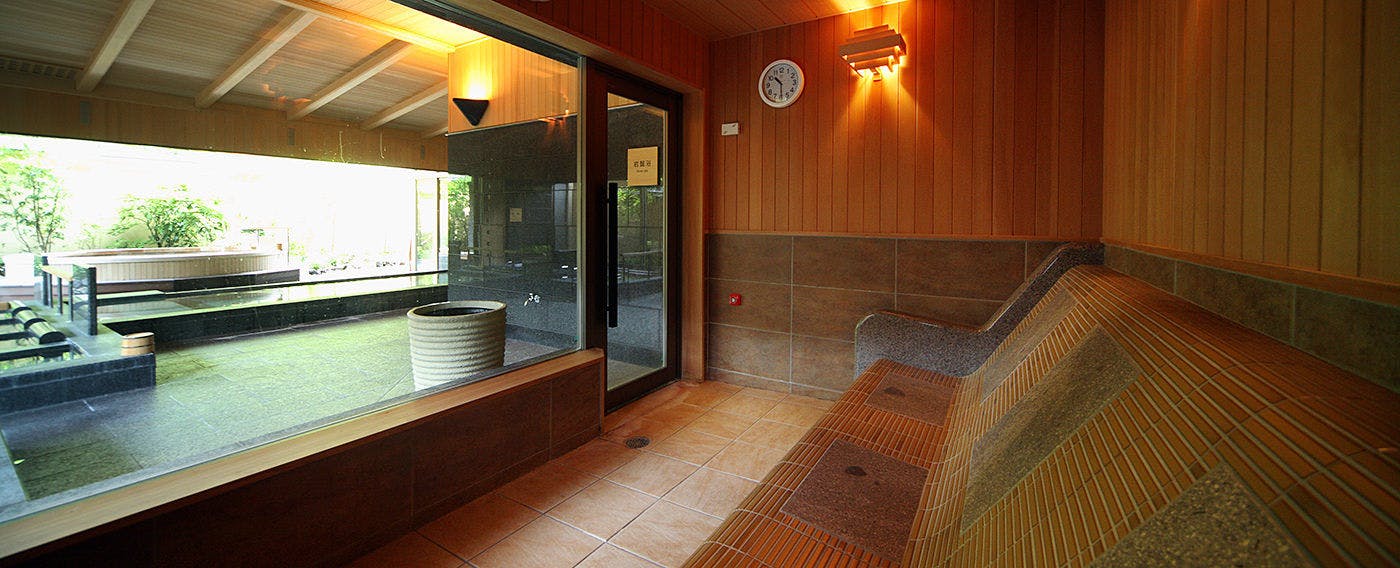 Bedrock Bath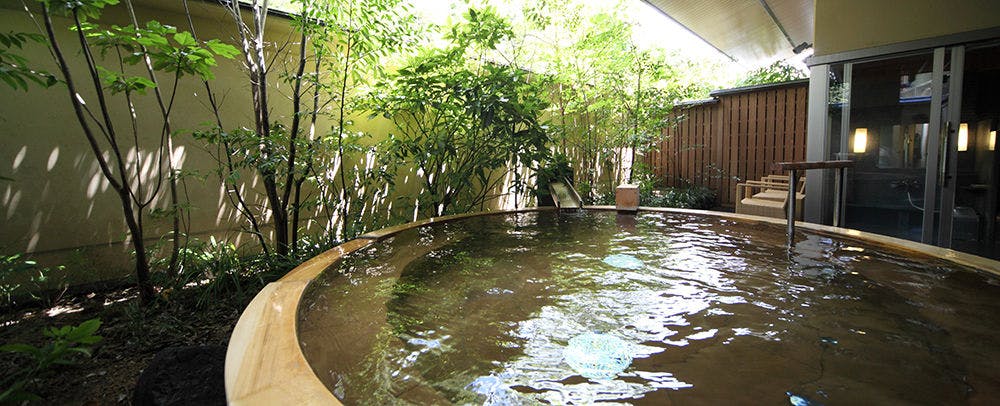 Large Public Bath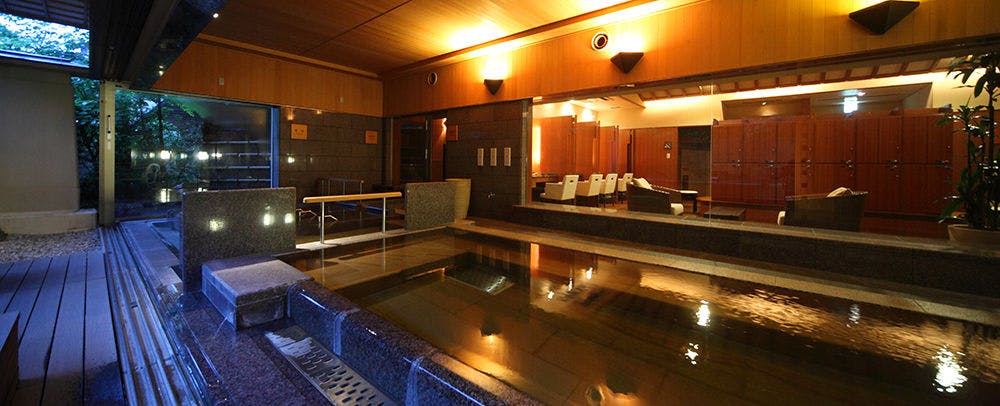 Large Public Bath for Female
Have a relaxing time The large public bath not only indoor bath but also open-air bath, with Japanese cypress on its exterior and stones inside. Bedrock bath and lying bath are also available. You can even enjoy the large public bath at Otani Sanso, the main wing of Otozure.
Facilities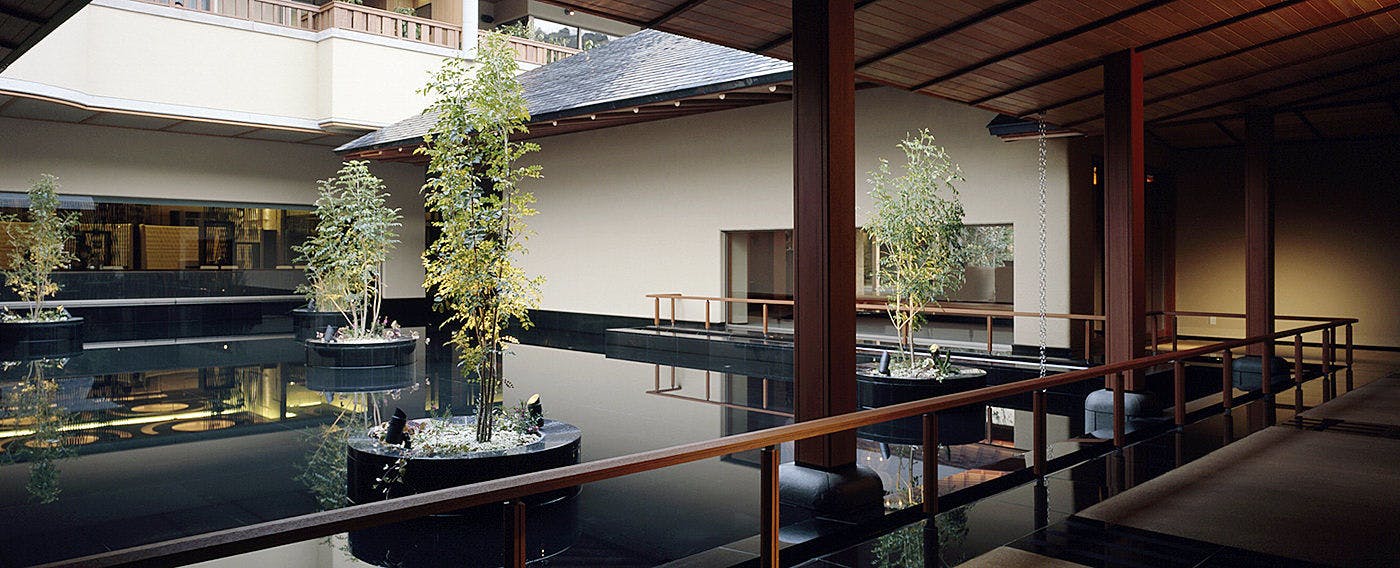 Laver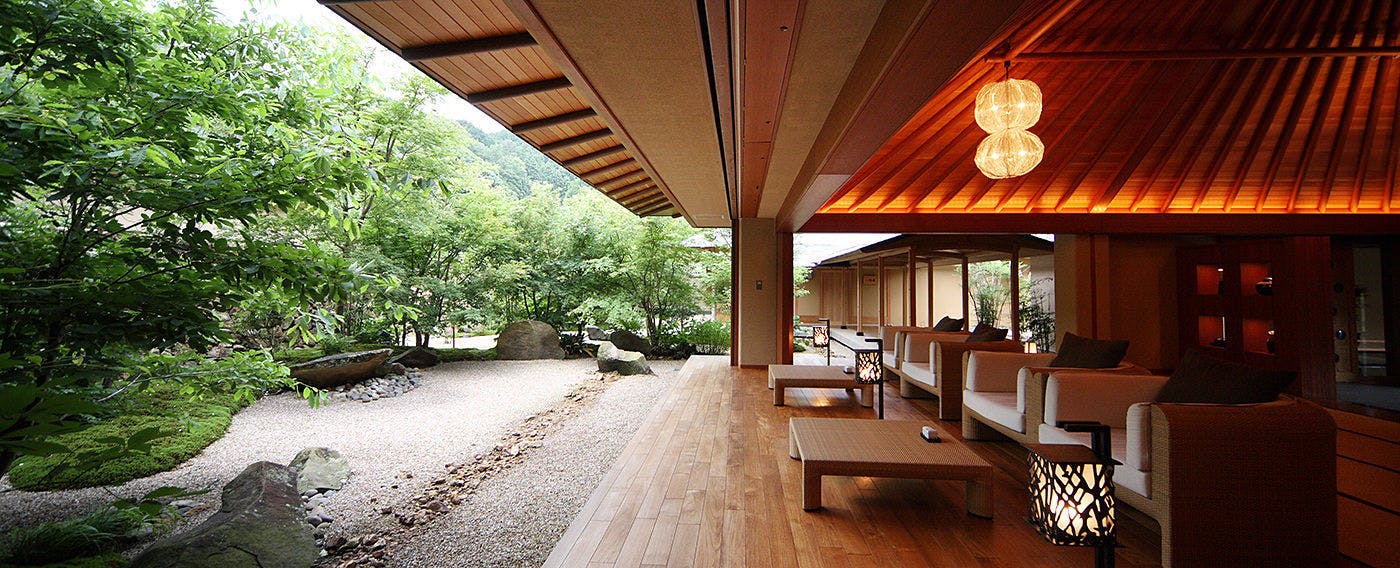 Hall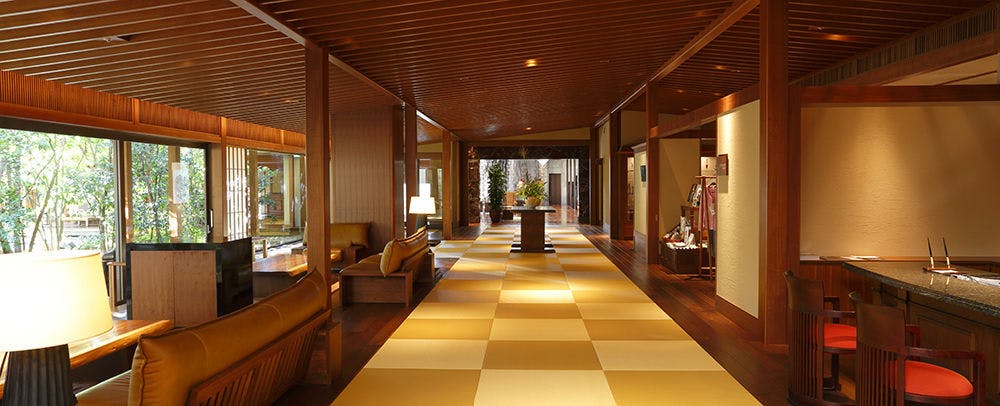 Lobby Lounge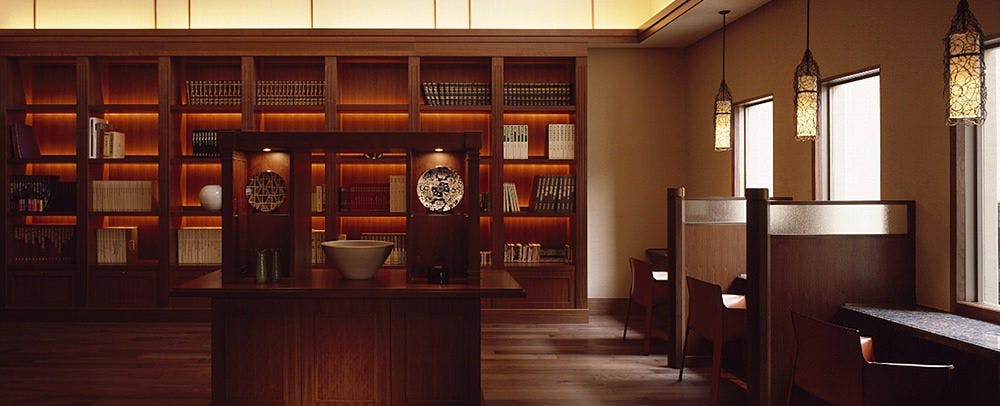 Library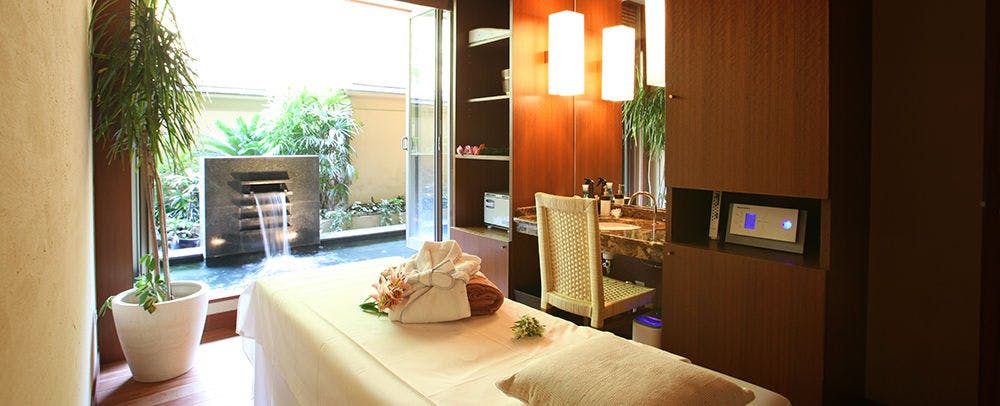 Spa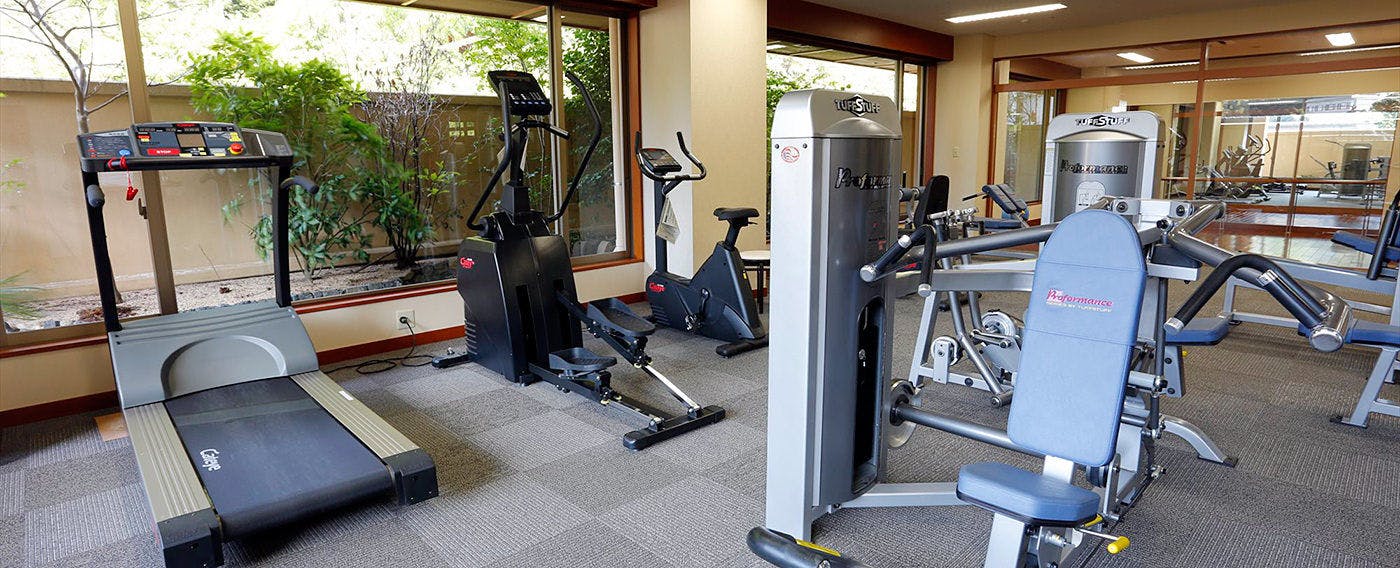 Fitness Gym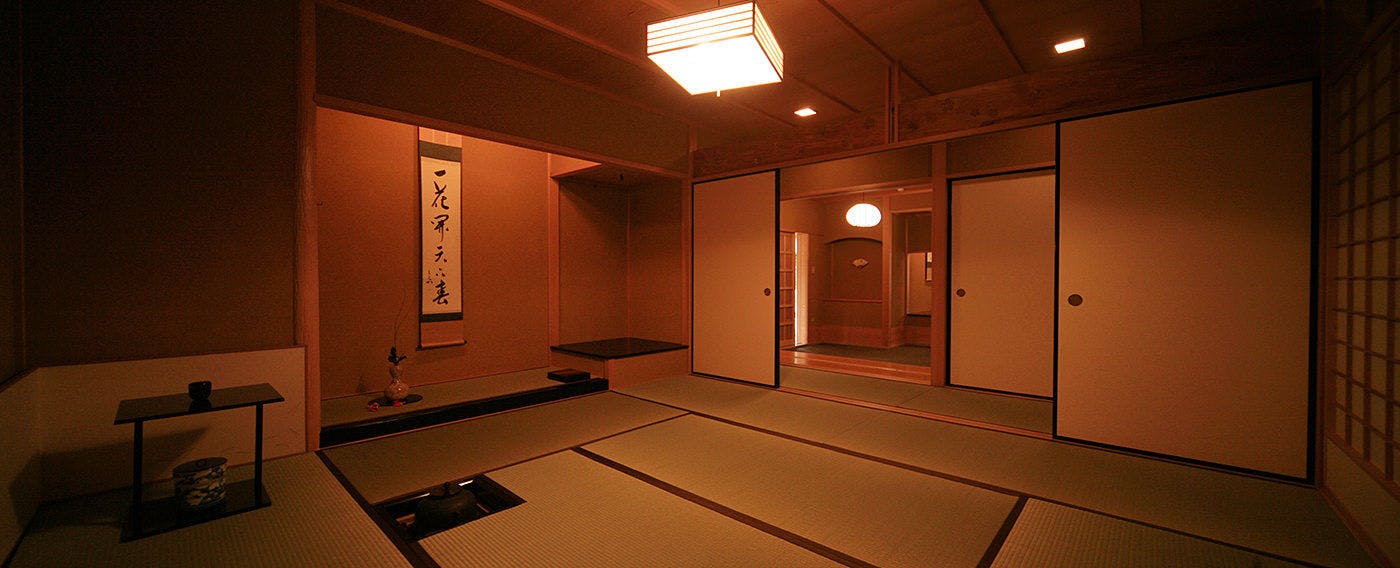 Tea Ceremony Room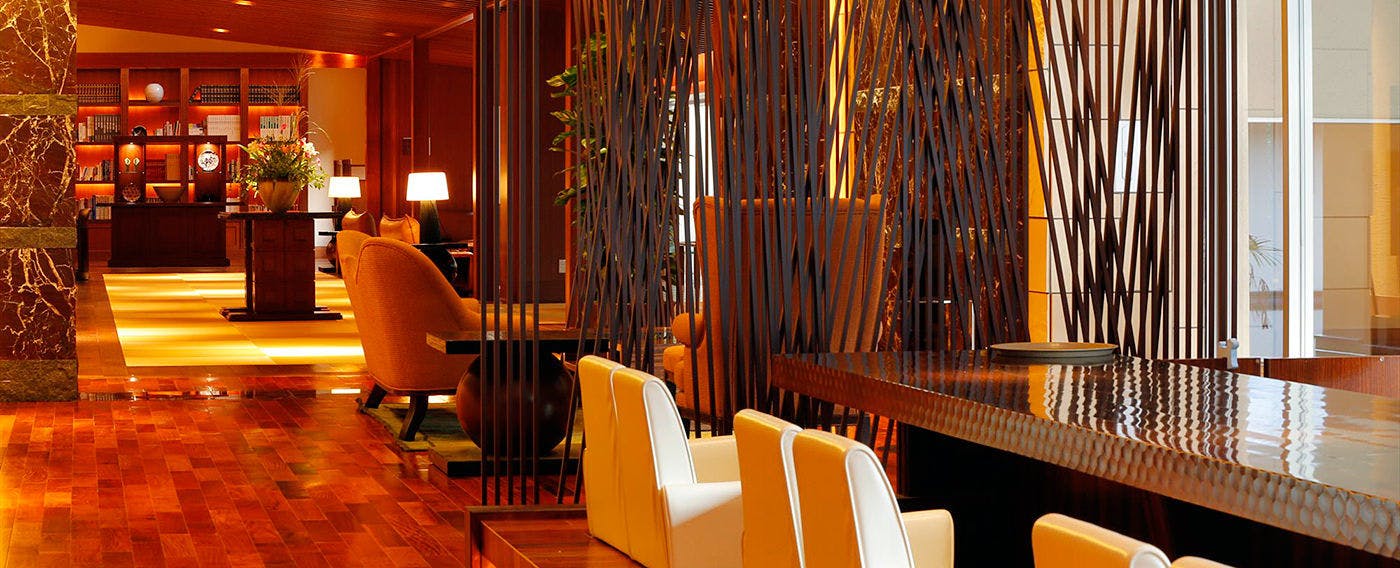 THE BAR OTOZURE
Come to Otozure Walking through the entrance, you can see the large laver, which is beautiful and so clear. It's an experience to feel like getting outside, while you got out of the entrance.
Tea ceremony house is on your right, garden is on its back, and the lobby lounge in modern and chic style is over there. Designed to harmonize with the great nature of Nagato-Yumoto area.
Law rise = flatly spacious = joy to go around. Otozure wants to be your own villa.

THE BAR OTOZURE
Enjoy drinking while watching the lighted laver from counter seats. Have some elegant time.
Access
Yumoto-onsen, Nagato-city,Yamaguchi,759-4103,JAPAN
BY AIR
From Yamaguchi-Ube Airport: 70min by car
From Hiroshima Airport: 150min by car
From Fukuoka Airport: 150min by car

BY TRAIN
From Nagato-yumoto Station (JR Mine Station): 15min by car
From Asa Station (Shinkansen): 40min by car
From Shin-yamaguchi Station (Shinkansen): 50min by car
From Hiroshima Station: 150min by car

BY CAR
From Mine-nishi IC Exit: 30min by car
From Ozuki IC Exit: 60min by car
Reviews
Every time, we arrange same accommodation plan. Though we were satisfied with our stay this time as well, we felt a bit of a sense of discomfort about lack of hospitality and smiles of its staff as getting used to each other. Music was loud in the next room until the midnight, and we were startled by the sound of a door banging several times. We found some hair in the dressing room of the downstairs bathroom, especially around the dresser. We would like you to clean up carefully. We had Japanese food for dinner and breakfast, they were all delicious. Waiters were nice, and their explanation was careful and easy to understand. We really enjoyed delicious sparkling wine and talking with the bartender at the bar we went in the afternoon. Overall, we could enjoy a quiet and relaxing space. At the last moment, we really liked your kindness in seeing us off in the rain and your explanation in detail of the payment. We would like to visit again. -
+ More
Sep 2015
It was an inn that I wanted to visit once. I had an errand to run in Yamaguchi prefecture and abruptly put together this reservation, so it was a plan without dinner, but was a very satisying stay. The sound equipments were wonderful, and the time spent in the room was extremely comfortable. The open air bath was relaxing with the aroma of Hinoki wood. I went to the bathroom of the main building after that, and this was also enjoyable with a totally different atmosphere. The difference in concept was clear. The view from the bar was that of the inner garden, but was very comfortable and I truely felt it good to be here. I only had breakfast, but I could taste the full flavor of the ingredients and it included a lot of vegetables. I definitely visit them again. Thank you very much.
+ More
Sep 2015
I felt rather unsatisfied relative to the best room while the tea room near the entrance or corridors were impressive and great. As for meals, teppanyaki and breakfasts were delicious but I would suggest that more staffs shoud be assigned since a staff were hastily working around for the guests who poured in for breakfast at 7 am.
+ More
Sep 2015
On this journey to Yamaguchi I intended to visit 2 hotels which interested me and in this hotel I stayed for 2 nights. The room was spacious and had 2 toilets, so it was a comfortable room. However, I did not have time for watching DVD in the theater room on the 2nd floor, which is a pity. During my 2 nights-3 days stay I ended up having massage 3 times, and I am sorry to have troubled the staff who came every time in pairs to first spread the futon and then take it away again. What worried me was that in the changing room of the public bath there was a lot of hair lying on the floor. I stayed on several consecutive days, so I went to the bath at 2 o'clock when they finish cleaning, but the floor was not cleaned. After that I went to the public bath of "Otanisanso," which is next door, and there a cleaning woman was cleaning the floor with a roller, so the floor was clean. The things in the refrigerator of the room were free, and there was also a drink service at the bar counter in the evening, which was used by a lot of people. During a meal we have ordered a bottle of Shochu and my husband wanted to drink it with green tea, but although this was not on the menu, they have quickly prepared it, so I would like to express my gratitude for this. We had to use the airplane to visit the hotel as it is a bit far away, but it's a hotel which we would certainly like to visit again.
+ More
Sep 2015
This is my seventh stay here. I would give more than five stars for all of the guest room, hospitality, service, bath attached to the room and facilities. Whenever I come, the satisfaction level is of course perfect. The breakfast is the best. While their concept seems to be local production for local consumption, I especially recommend Japanese style breakfast. To tell the truth, I don't know about recently as I rarely have dinner here, but their regular dinner up to a few years ago was just like others. However, there is no restaurant nearby. So here is the only place you can eat, but you have no choice, which is the only defect I find. I recommend their teppanyaki. The bar in Otozure is very chilled-out, which I recommend for people who enjoy quiet time.
+ More
Aug 2015
The breakfast is delicious.
Jun 2015
I was very satisfied. The price was a bit high, but as I expected I was satisfied both by the service and the facilities. I thought that I would like to come again. Thank you.
+ More
May 2015
It felt very pleasant to take off my shoes at the entrance and walk on the spacious tatami lobby and hallways. Since all rooms come with open-air baths, so I did not expect the large baths, but I was satisfied because there are also lying baths and bedrock baths. Because the G type room with open-air bath does not connected to the bathroom so it was inconvenient to changing clothes. Of course, I booked the room because I know that thing. About the meals I always eat quickly, but they look at the timing and serve my dishes quickly and I'm grateful for that. We also like the tastes, I would like to visit again in a different season. And something tat bothering me is, it will be good if they give a space to fold the clothes inside the room's closet, and the room wear was a Yukata so I wear that to go to eat, to large public bath, I worried it will loose so I think Samue is better.
+ More
Apr 2015
Just like the reviews, it was a great hotel. In the luxurious space extending from the entrance, I felt the high-quality with thoughtful considerations everywhere. We stayed in the largest type D room. The furniture, equipment and decoration were all wonderful. My companion who liked the upstairs enjoyed watching TV and reading newspapers, relaxing on a couch or a massaging chair. The fridge has free drinks (includes beer) and also hand-made jelly, and the bar corner was big and I enjoyed it. During meal, I requested to change the menu as there was some food I can't eat, and I am happy to see that being reflected in the catalogue. Of course the food was very delicious and I am truly satisfied. The staff was also courteous, maintained a comfortable distance and their service was good. There is a souvenir shop at Otanisanso next door and I could get souvenirs from there. There are many items in the shop at Otozure, and I bought marmalade in the morning. I used the stone sauna and it was very comfortable. I had a quiet time at large public bath as it was very big and I didn't meet many guests there. It is a luxurious place reachable in an hour by car after travelling to Shin-Yamaguchi by Shinkansen. The inn has became my favorite.
+ More
Apr 2015
When I entered the building, I felt the quiet and calm atmosphere. The water of the hot spring was a bit too lukewarm, so I could stay there slowly for a long time. The food was also delicious, I am very satisfied. I also wanted to have a look at the fitness facilities, but I did not dare to open the door. If I could find time to stay for more than 2 nights I would like to visit there.
+ More
Mar 2015
Many people told me that I should definitely visit this place and I made a reservation, I was either lucky or it was comparatively easy to make a booking due to the season however I had a different room each night on my planned 2 nights stay here. It was not too far the distant-wise and we arrived relatively early. We never used hot springs nearby and always went to distant places so we did not expect too much but the spaciousness of the room gave us a time to relax, it even felt too big for two of us, and it was close to places like Senzaki and Hagi which we enjoyed. The service was polite, kind and good.
+ More
Feb 2015
I stayed for two nights. I reserved the Teppanpn-yaki course menu for the first night, and the French course menu for the second night. As for Teppan-yaki for the first night, I totally enjoyed Ise lobster and Saga beef steak. The French cuisine was totally bad. Even though I have heard from others that the restaurant lost its touch, but the Teppan-yaki was good this time despite of my expectation. The main purpose of this trip was the hot spring bath in order to recover from my fatigue at work; however, every public bath was so cold for both days that it did not warm up my body even after being in the bathtub for about 20 minutes and it was meaningless. This is most unfortunate, I introduced them to a friend and he seems to have made a reservation as well, but ??
+ More
Feb 2015
Information
Check-in Time

From 2:00pm to 8:30pm

Check-out Time

Until 11:00am

Tax / Service Charge

Bathing Tax JPY 150 per adult is included in the rates.

Credit cards accepted at this property

VISA / MASTER / JCB / AMEX / DINERS
Children

Children are NOT allowed.

Pets

Pets are NOT allowed.

Parking

Free of charge for guests; Capacity 150 vehicles; No Valet Parking Service

Other policies & conditions

N/A