We are sorry but we don't have any rooms available now.

Please select another Ryokan.
- VAT is included, but bathing tax (around JPY 150 per adult) may NOT be included.
- Price in USD is based on the exchange rate as of today and might be different from that of the booking date.
Foods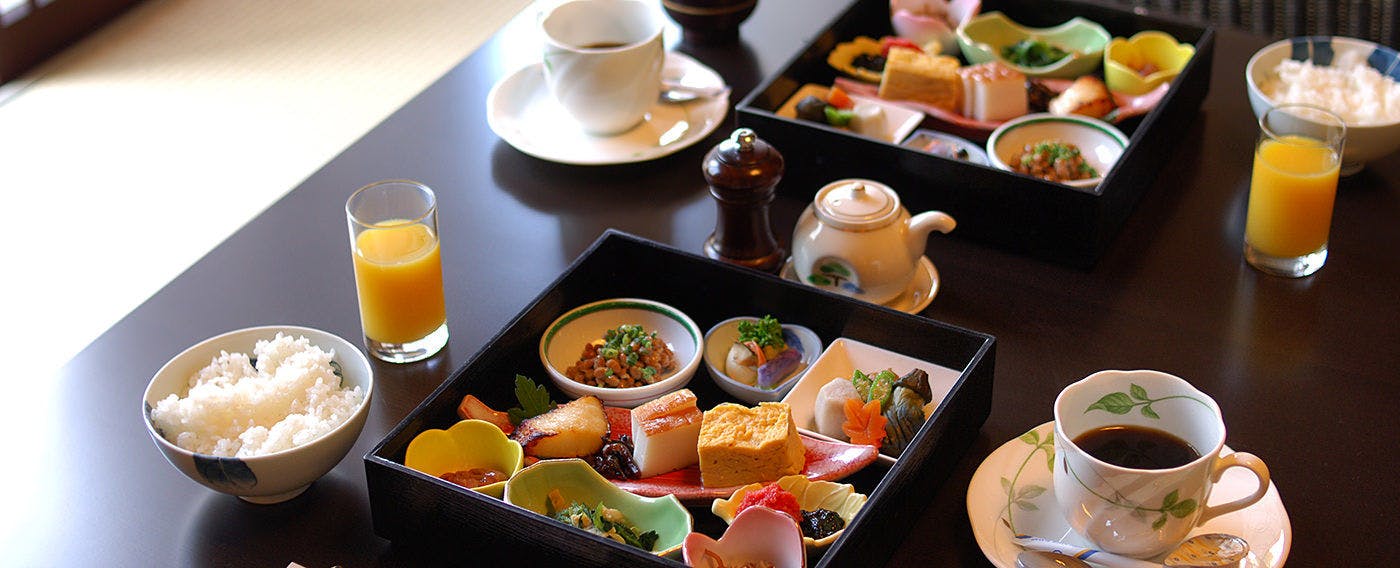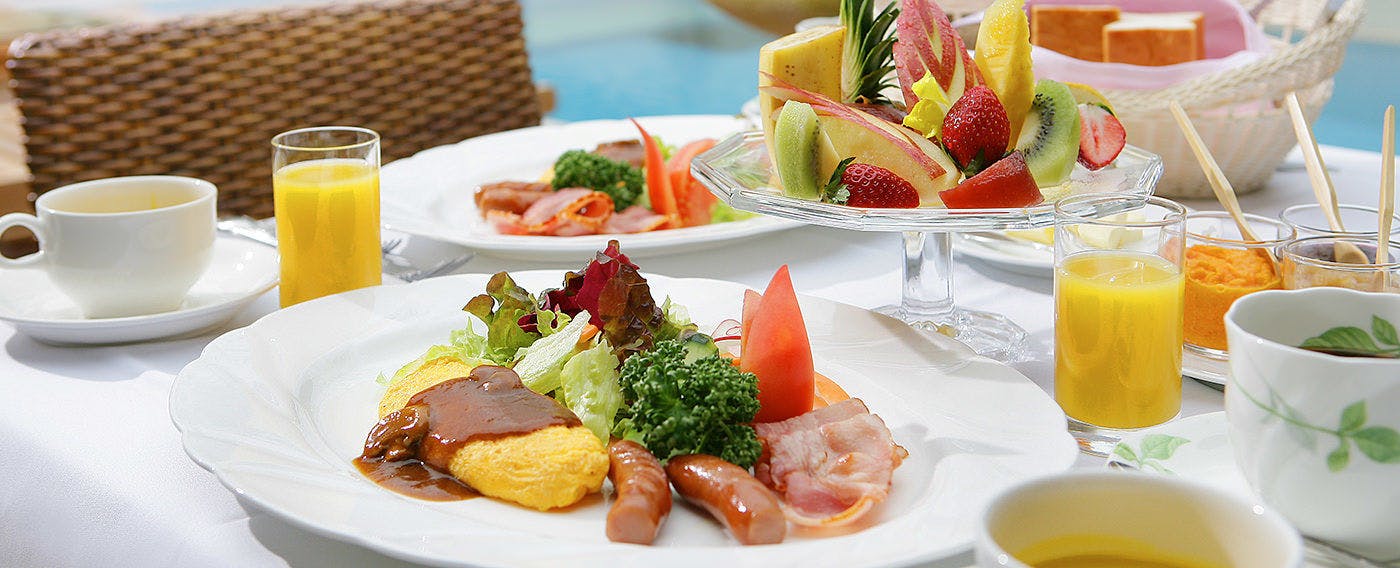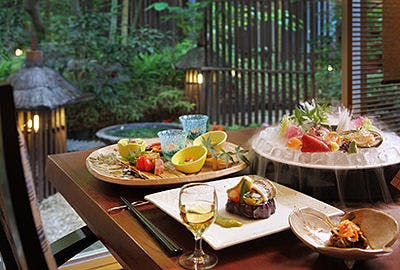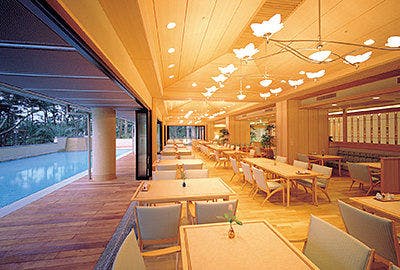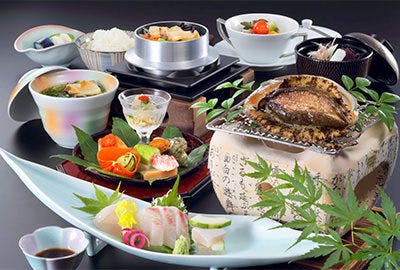 For meals we offer a free style at La Shoro by separating the accommodation and meal costs aiming for a free and unrestrained resort style experience. Dinner is served in the calm atmosphere of "Ryotei Yoshidaya", or in the stylish restaurant "Cuisine Shikisai" facing the garden pool, enjoy blending Japanese and Western styles with variety of seasonal ingredients from Minami Boso.
You can also go out to Kamogawa city and enjoy the unique and amazing seafood dishes of Minami Boso.
※Dinner will be charged separately.
※There is also a breakfast service. It's available as room service (up to 4 people) or in either "Ryotei Yoshidaya", or "Cuisine Shikisai".

Baths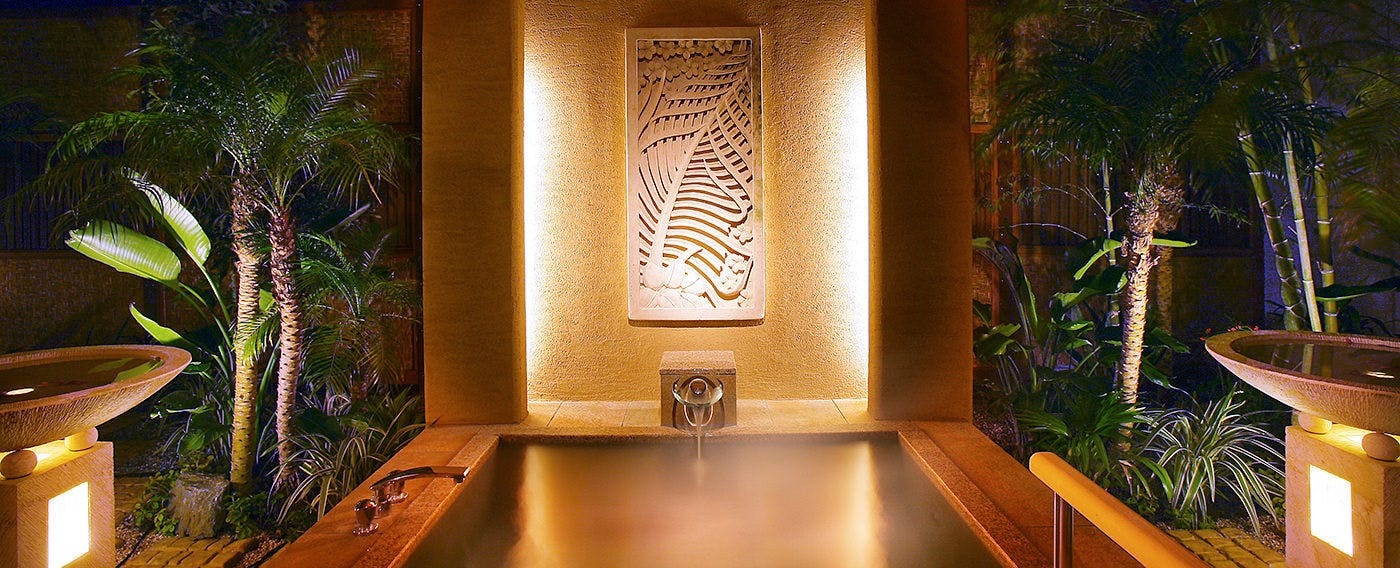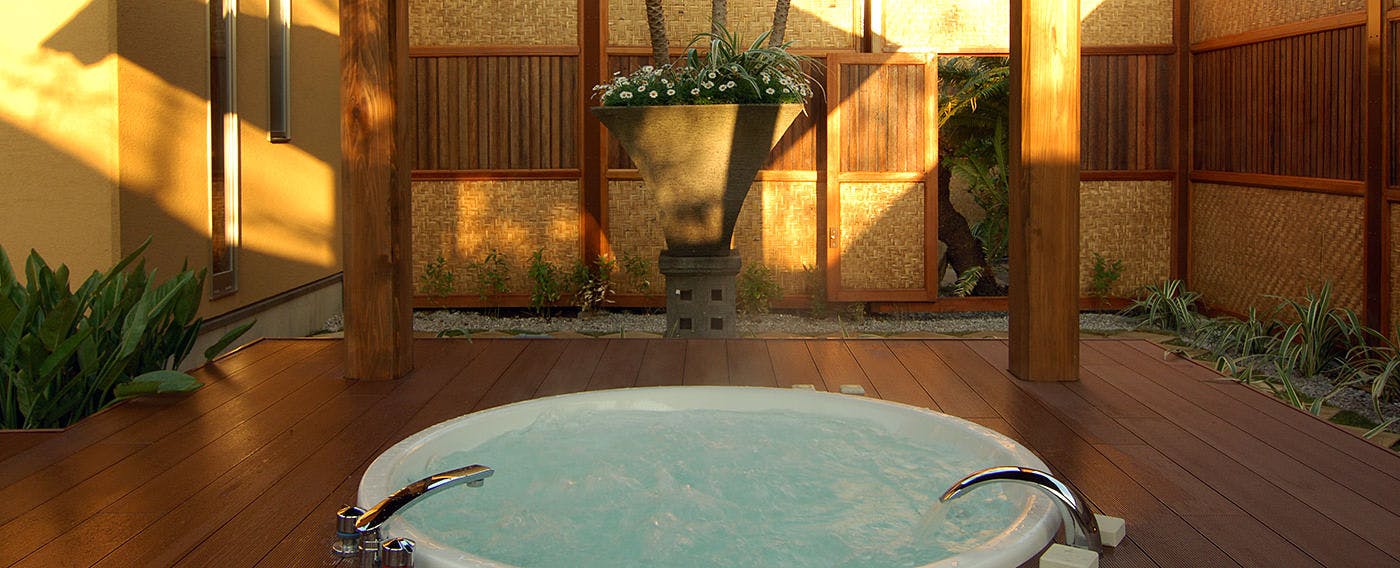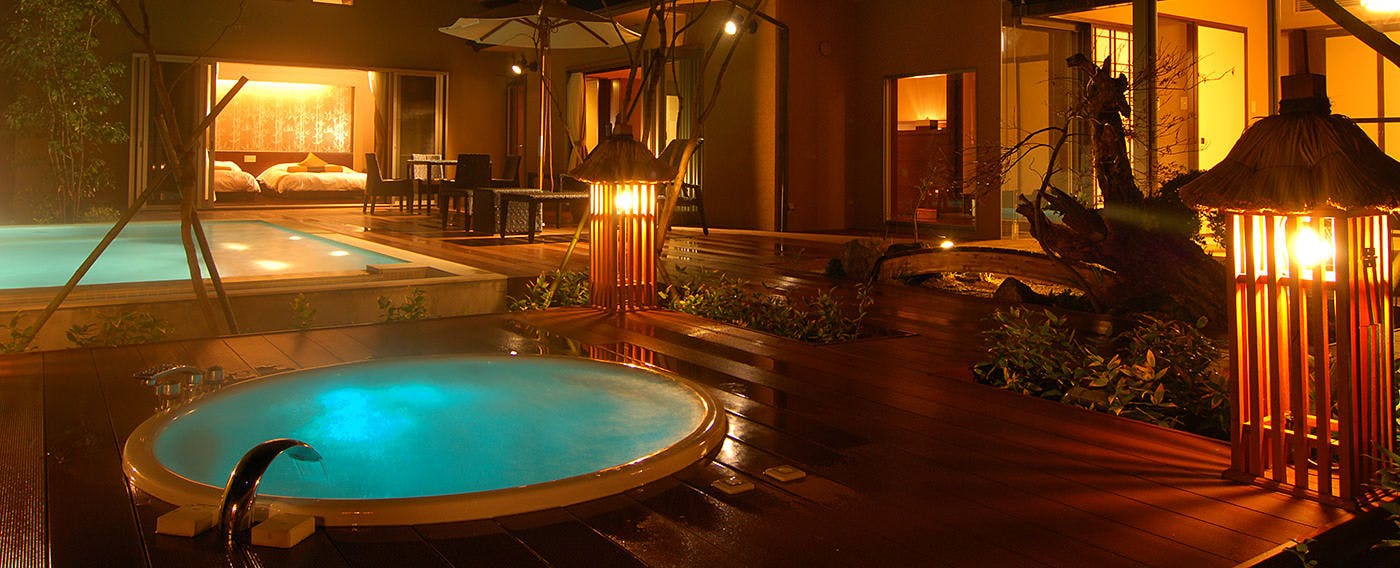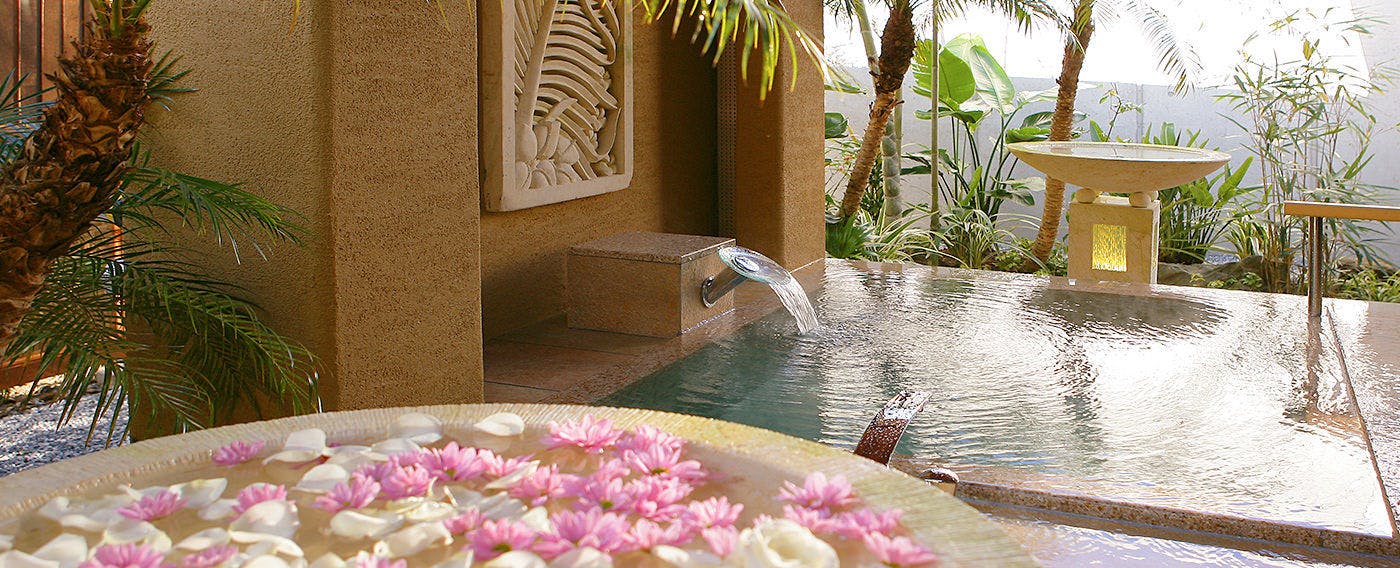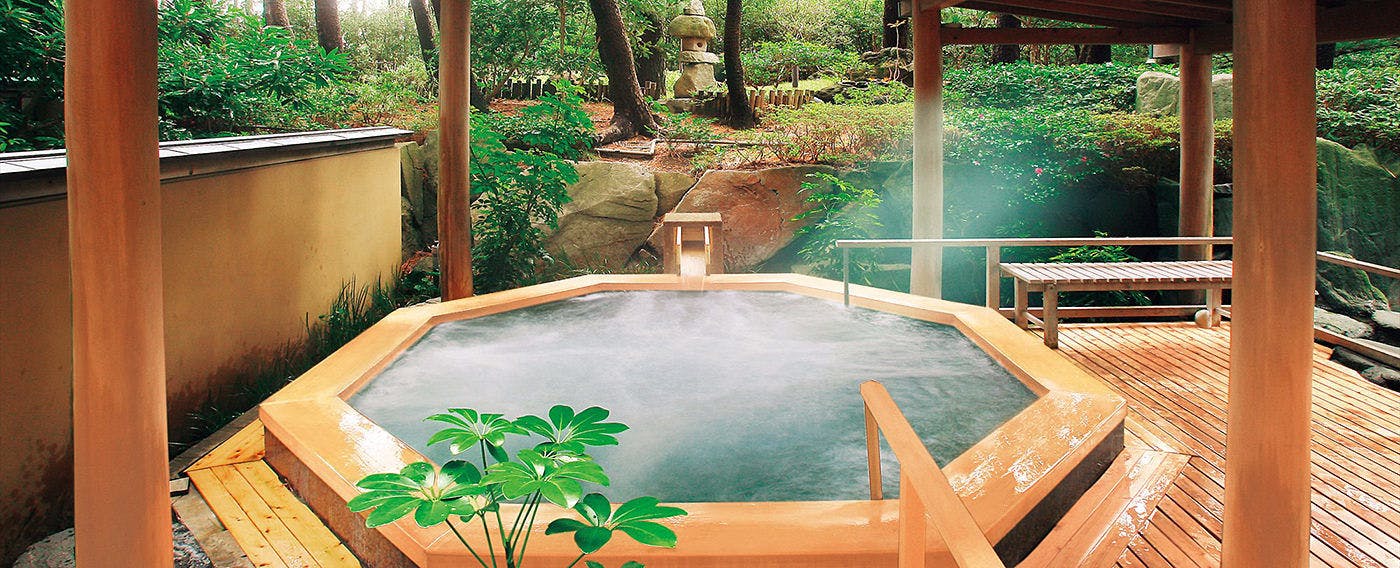 Hot spring Bath Kamogawa Onsen 'Shiosai no yu The Minami Boso Kamogawa Onsen hot spring "Shiosai no yu"; Whenever you like slowly being immersed in warmth (even though "Kamogawakan" has an excellent hot-springs) only by staying at "La Shoro" can you enjoy your private bath anytime you like. Your heart will be warmed as you fully enjoy the blessings of Kamogawa Onsen in your own villa. You can also use the public bath of the adjacent 'Kamogawakan'.
Facilities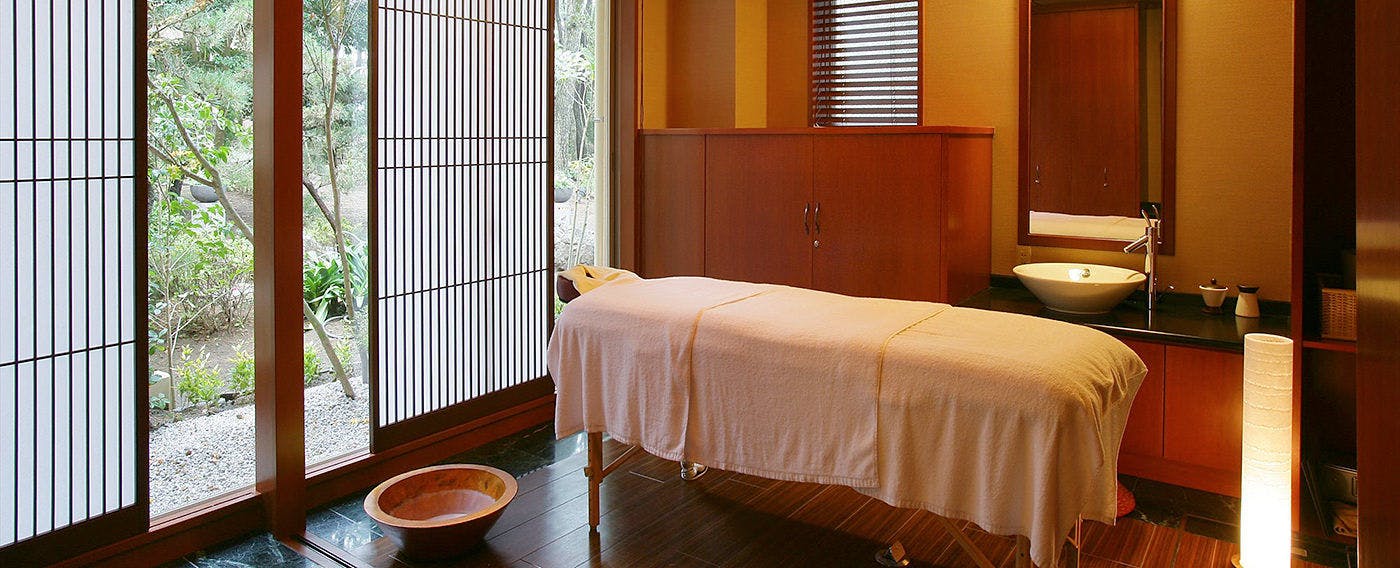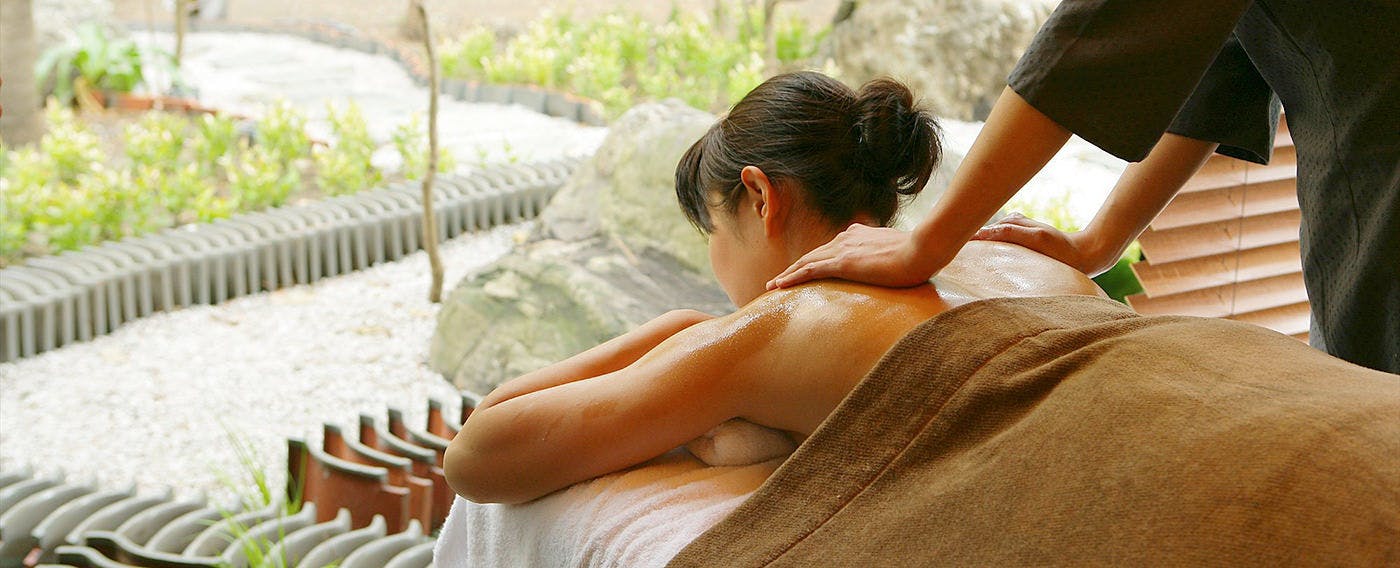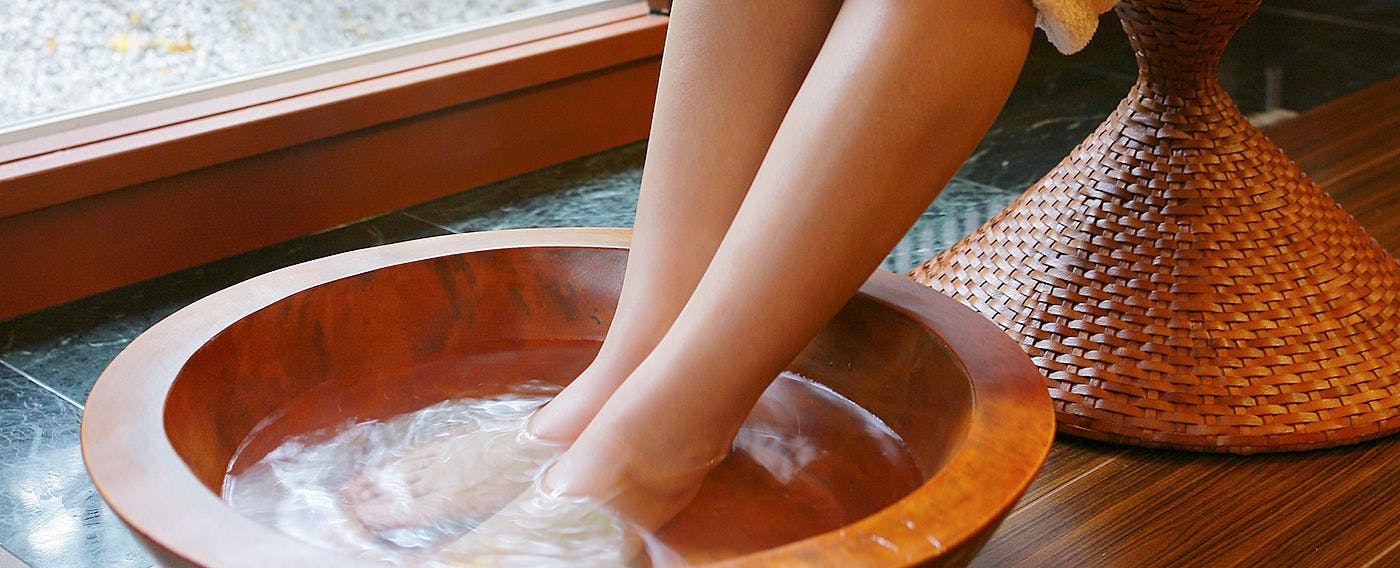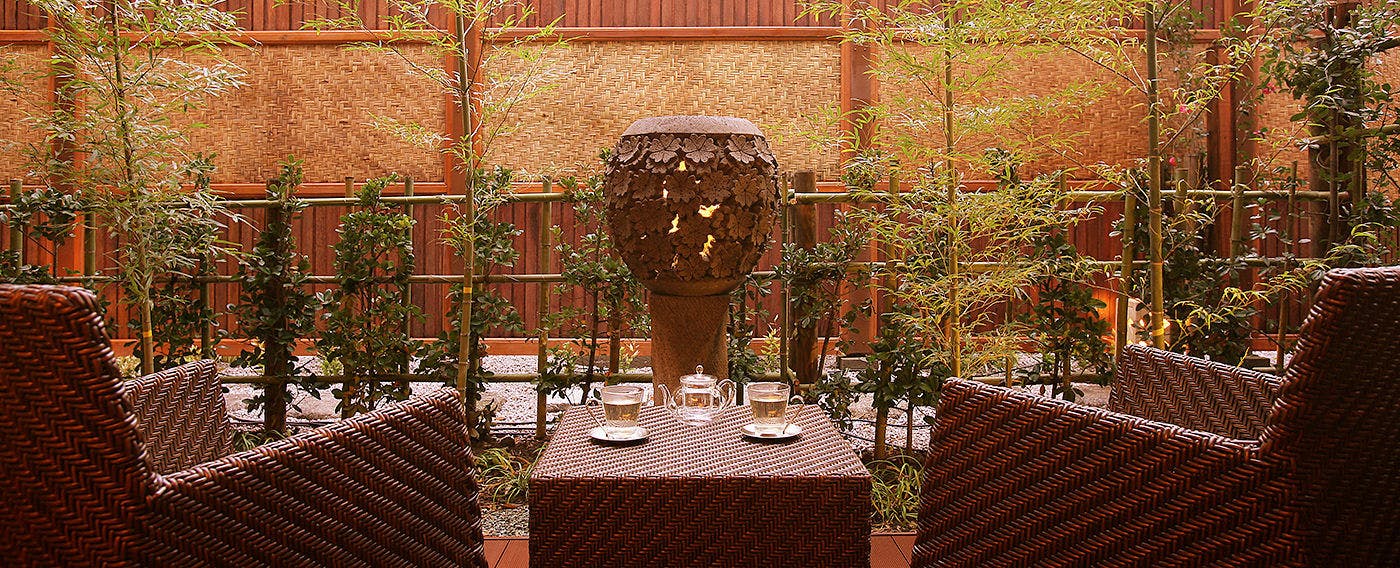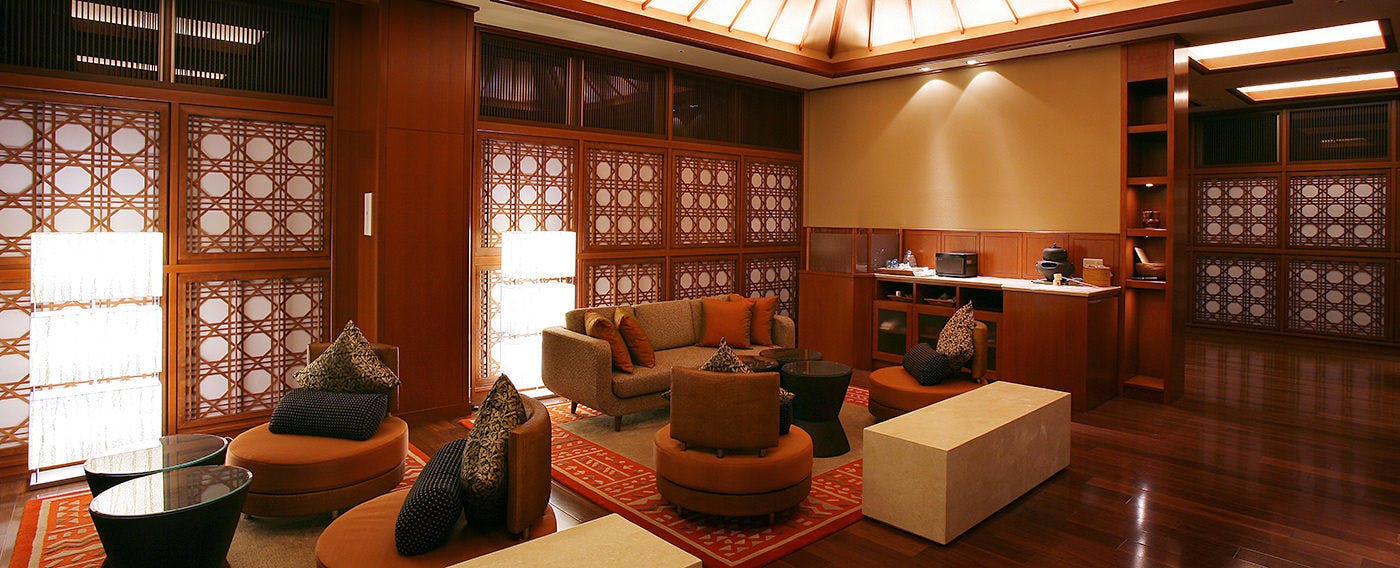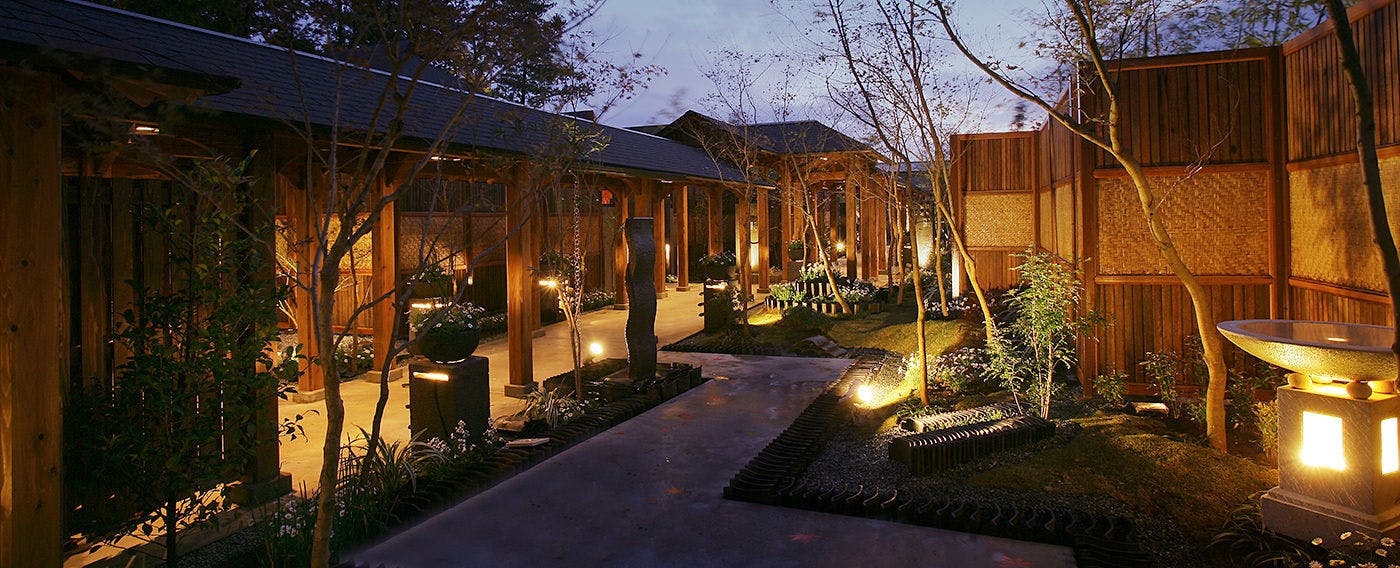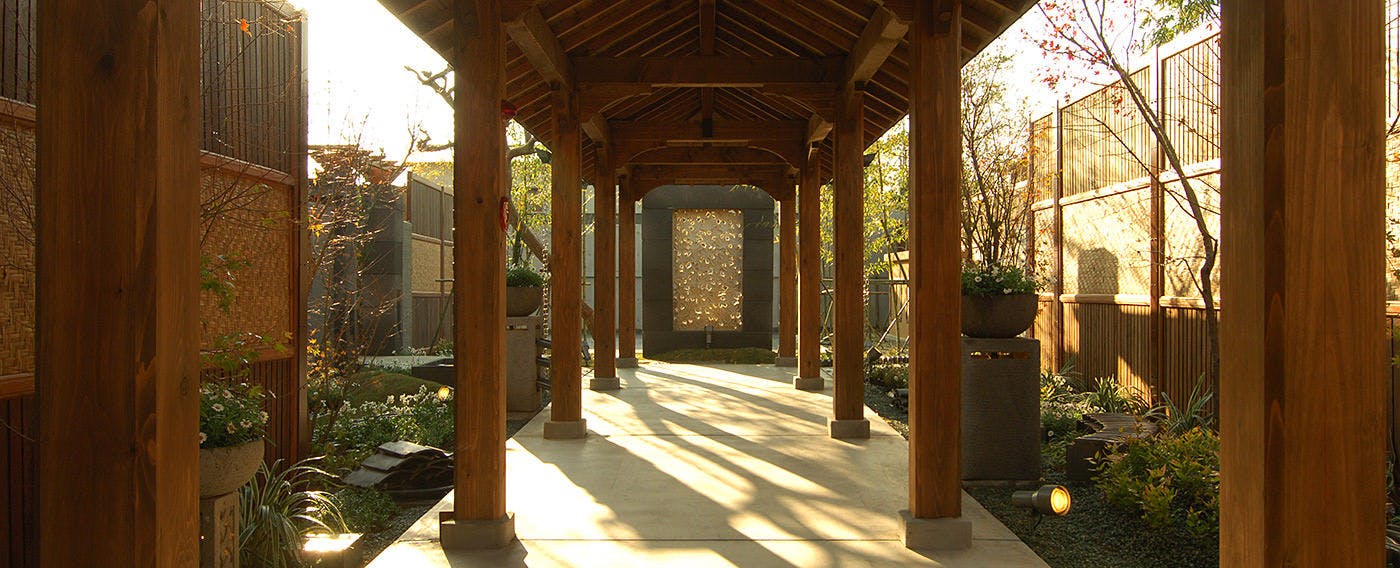 Esthetic Salon "Juniper"
The finest treatment for beauty, healing and relaxation.
"Relaxation Salon Juniper". With treatment counseling our professional practitioners will offer our customers the best beauty and healing treatments.
【Opening Hours】15:00- 22:00 (Last customers accepted by 20:30)

Recognizing the importance of our customer's private time, La Shoro is based on free and unrestrictive hospitality.
The constant room service of traditional ryokans and hotels is avoided as much as possible. At La Shoro, you can feel free to make requests as you wish.
For our customers each has a responsible butler assigned to answer your requests.
To your heart's content please enjoy your precious time with the special people in your life without being disturbed.

Access
1179 Nishi-cho, Kamogawa City,Chiba,296-0043,JAPAN
■ Car: From Tateyama Expressway Kimitsu IC, via Boso Skyline Kamogawa Toll Road, 30 km 45 minutes
■ Train: JR Sotobo Line Get off at Awakamogawa Station, Taxi approx. 5 minutes(If pickup required please make a reservation)

■ Express Bus: From Tokyo Station (Akushi Bus) to Awakamogawa Station (Kameda Hospital) 120 minutes, Get off at Kamogawa Seaworld Station, 3 minutes on foot
■ Airplane: Approx. 80 minutes by taxi from Haneda Airport
Reviews
5 Reviews
We stayed here during this year's summer vacation, although I was pregnant, because of the private pool and bath I could enjoy unreservedly. I had an impression that even though many places tout having an overseas resort style, actually many of them are smelly old rundown ryokans without good amenities, because I was worried about that. However, this place turned out even better than I expected. The room was very spacious and of course clean. The refrigerator was stocked with free soft drinks and there was also a coffee machine. As for the outside bath, it's behind the washing area, and it's big enough for two adults. You can also adjust the temperature. There are two washing spaces that can be used at the same time. The washroom is also very wide. There is hot and cold air conditioning and the floors can be heated. There is even a towel warmer, everything you could need! The shampoo and conditioner had a nice fragrance. I have to say that the body shampoo could have been a bit nicer. Only breakfast we had in the room. Service from our butler was excellent, and the food delicious. The bread and egg dishes were warm, and there was both enough variety and quantity, it was really delicious. For dinner, I couldn't eat a lot because of being pregnant so we asked them to recommend a nearby Izakaya pub, and the staff made a reservation for us. After dinner, there were grapes prepared for us in the room. Because the pool and jacuzzi are outside they were a little dirty but it was no big deal. It was august, but the pool was a bit cold for me. I thought it was better when the sun warmed it up. Also, because checking in at 3 o'clock doesn't leave much time to enjoy the pool I think it's better to stay consecutive nights. It was an Inn I want to visit again. Thank you so much.
+ More
2016/08/12
The weather was good, with a nice resort feeling we enjoyed the pool and jacuzzi. I ordered the meal with Abalone and Ise lobster, I thought it might be small but actually there was a good volume. Also, I was able to choose how it was cooked, it was so delicious. If I have the chance I will try to go again.
+ More
2016/05/25
We stayed for our honeymoon. Because I was pregnant it was hard for me to go on a long trip, so we looked in this area for a hotel with spacious rooms and outdoor baths attached to the room, to enjoy a resort feel, after researching I ended up booking this place. The entrance and approach to the rooms was a lovely and quiet space. The large rooms with high ceilings, also the view of the pool from the window gave me the resort feel I wanted. Although the pool water is heated, as expected I couldn't go in. We enjoyed the jacuzzi where I was able to set the temperature. From the private outdoor hot-spring bath we weren't able to see any scenery in particular, but it was large enough for two people, and because there is a roof attached it is pleasant even when it rains. We were able to enjoy breakfast slowly in the room. Both the Japanese and Western food was delicious. Because there are only 5 rooms in separate villas it feels so private, and the check-out was 12:00 so I spend a quiet and relaxing time in the morning.
+ More
2015/11/27
It was a wonderful Inn. The facilities and the customer service were very good. I brought some of my favorite alcohol, for the purpose of getting drunk, but I packed it in luggage that did not look like a cooler box, then the man who carried in the luggage asked me "Do you want this in the closet?" and I appropriately responded "oh anywhere is fine" then I was deeply impressed when he left it in front of the refrigerator for me! Truly Japanese hospitality. I thought it was great. In addition the people at Kamogawakan were very polite, and the staff of La Shoro treated us wonderfully. It was also really great how they made the passage from the entrance to the room so exciting. The flowers were blooming beautifully it was wonderfully well cared for. After reading reviews for this place I decided to have sushi delivered. It was really delicious! The previous day they called to ask "What would you like to do for dinner?", then the day we arrived they had sushi perfectly set out on the table for us. I would definitely like to go again! I really recommend this inn.
+ More
2015/11/12
Although it was my first time to stay here, it was even better than I expected. Because it was October, it was too cold to enjoy the pool, but the outdoor bath was good, and the room service breakfast was delicious, the Yoshidaya dinner was also very good. The staff service was so nice and I appreciated the free soft drinks in the refrigerator. Though I couldn't drink very many... Next time I think that I want to stay in the summer when I can enjoy the pool.
+ More
2015/11/03
Information
Check-in Time

From 3:00pm to 8:00pm

Check-out Time

Until 12:00pm

Tax / Service Charge

Bathing Tax JPY 150 per adult is NOT included in the rates.

Credit cards accepted at this property

VISA / MASTER / JCB / AMEX / DINERS / DEBIT CARD
Children

Children (under age 13) are NOT allowed.

Pets

Pets are NOT allowed. There is adjacent Pet Ryokan (Go Yutei); guests can use the chargeable cage for the pets if required.

Parking

Free of charge for guests; Capacity 100 vehicles

Other policies & conditions

Nothing in paricular