Hyatt Regency Hakone Resort and Spa
Hyatt Regency Hakone Resort and Spa provides a wide range of services guaranteed to satisfy the needs of the most discerning guests. The hotel provides complimentary shuttle service and also arranges transportation service, currency exchange and laundry and pressing service, and a 24-hour concierge service to make your stay cosy and relaxed.
- VAT is included, but bathing tax (around JPY 150 per adult) may NOT be included.
- Price in USD is based on the exchange rate as of today and might be different from that of the booking date.
Foods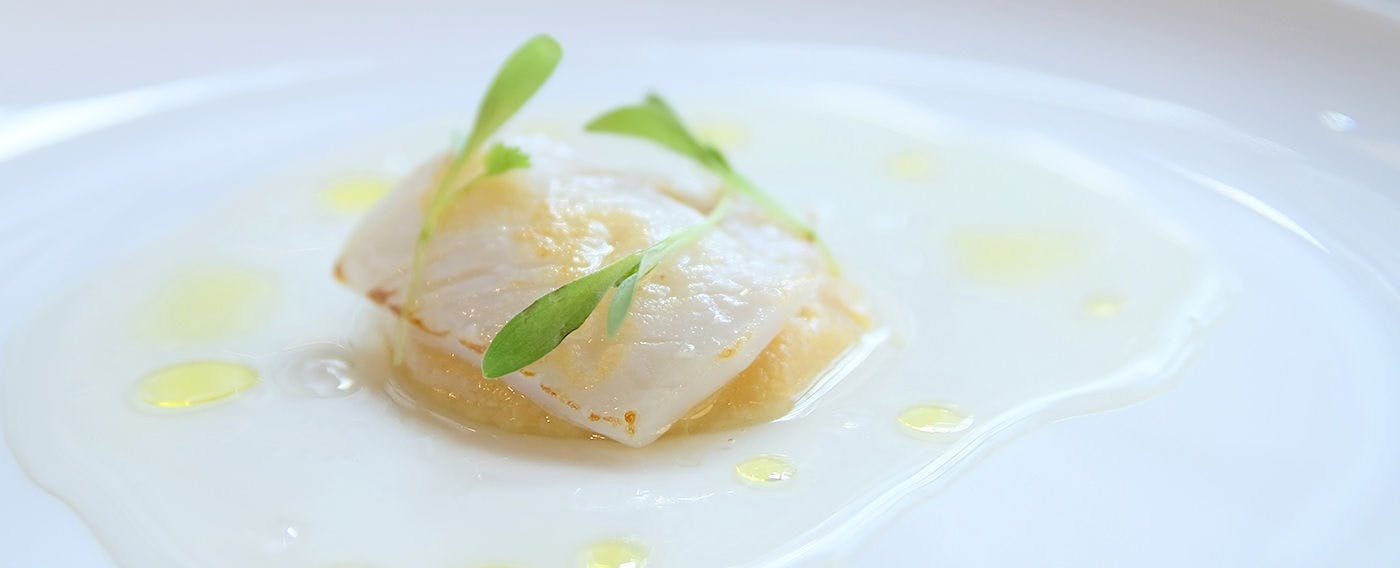 Foods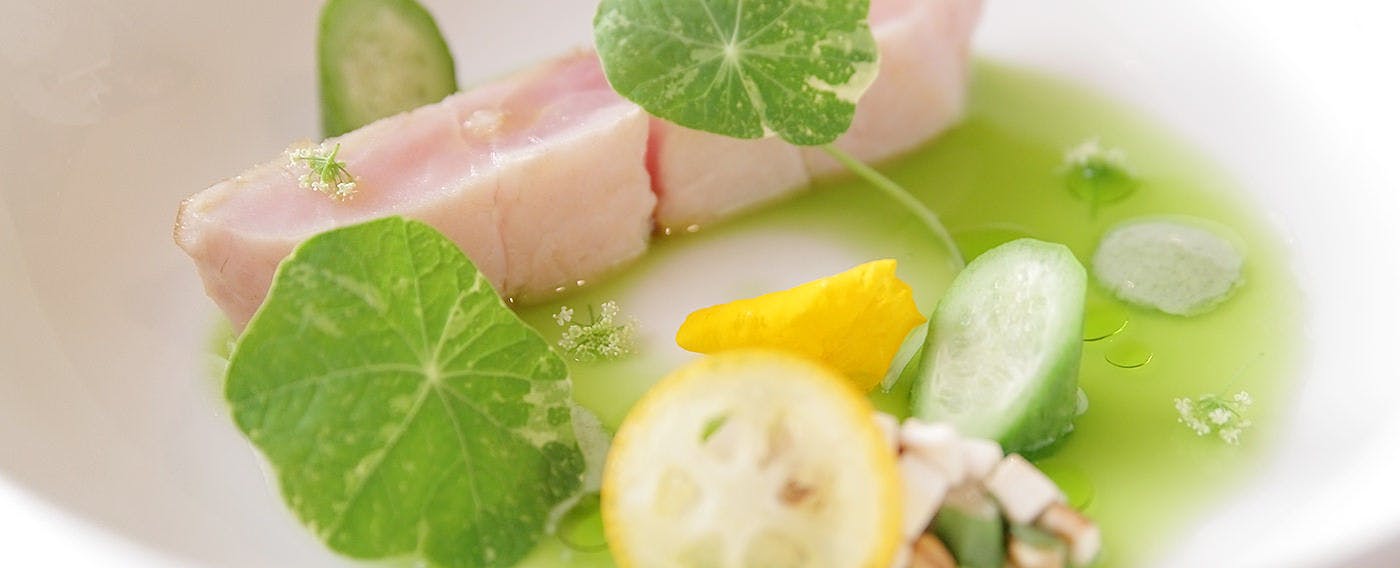 Foods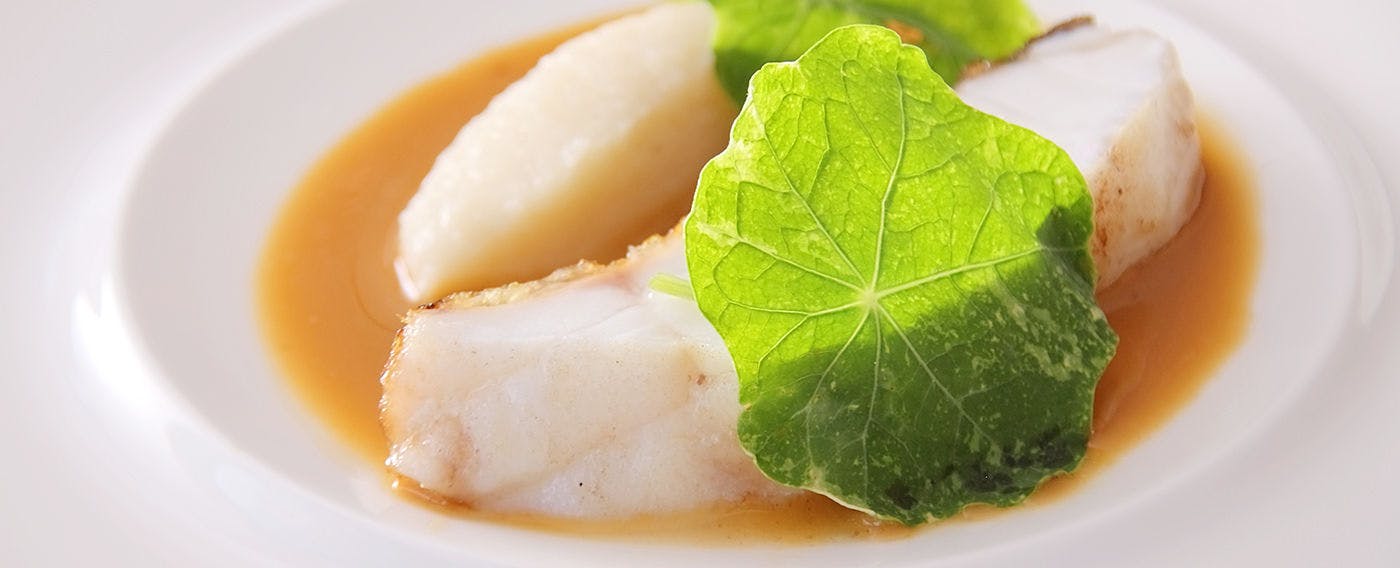 Foods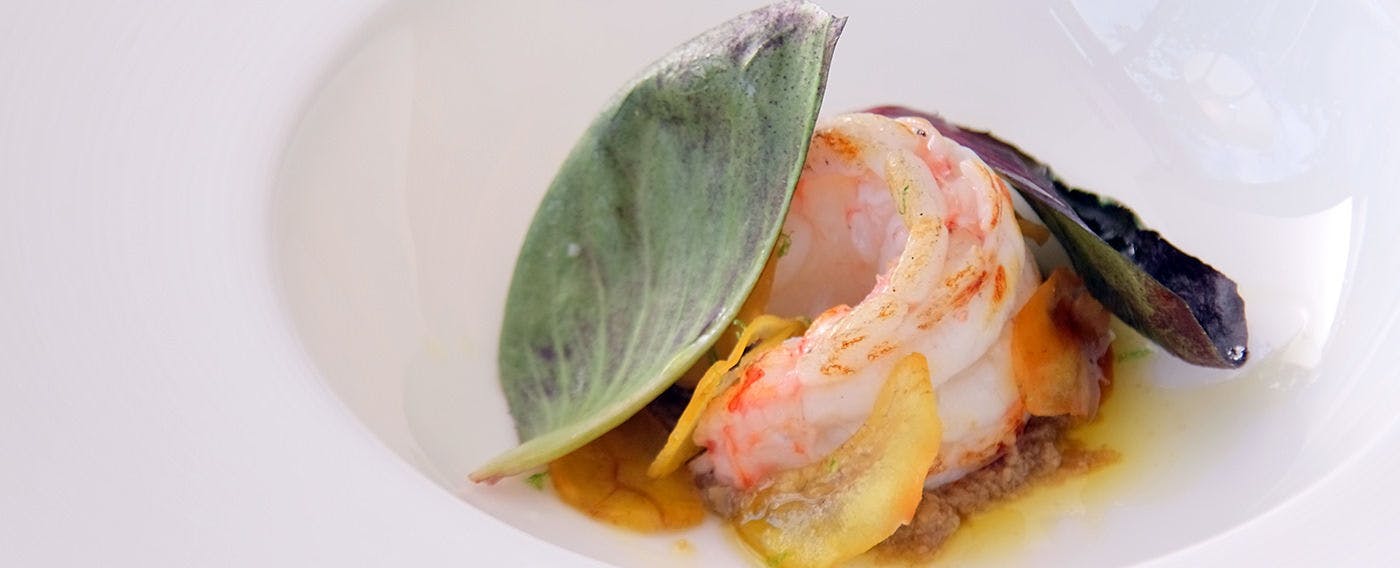 Foods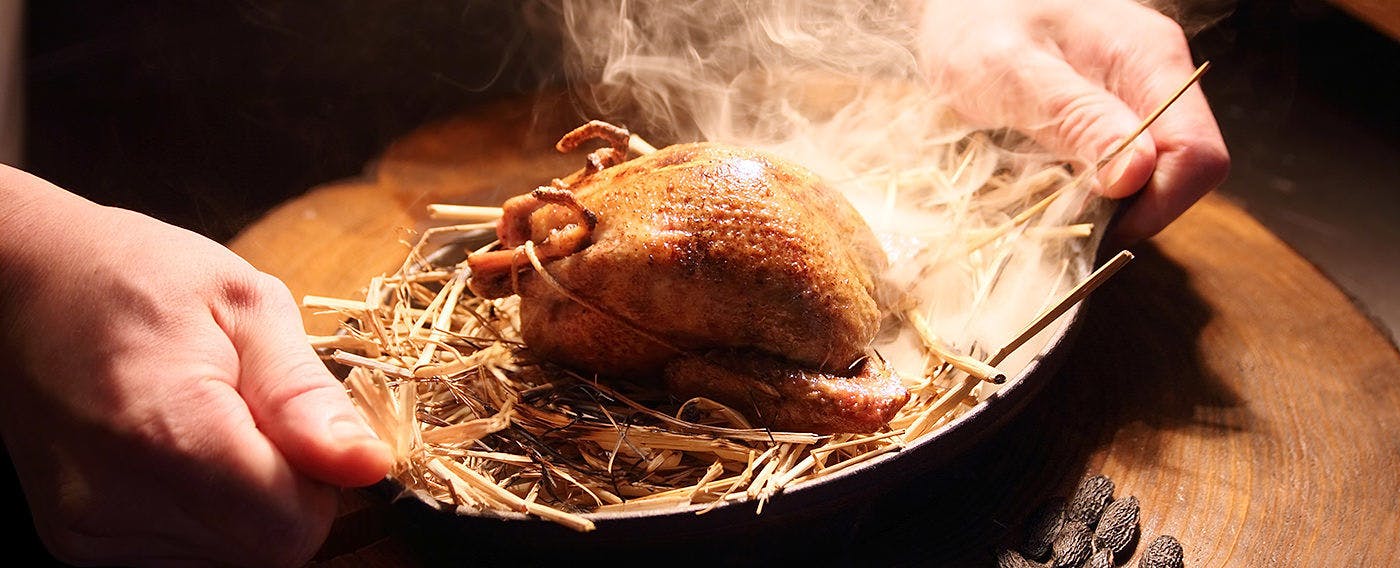 Foods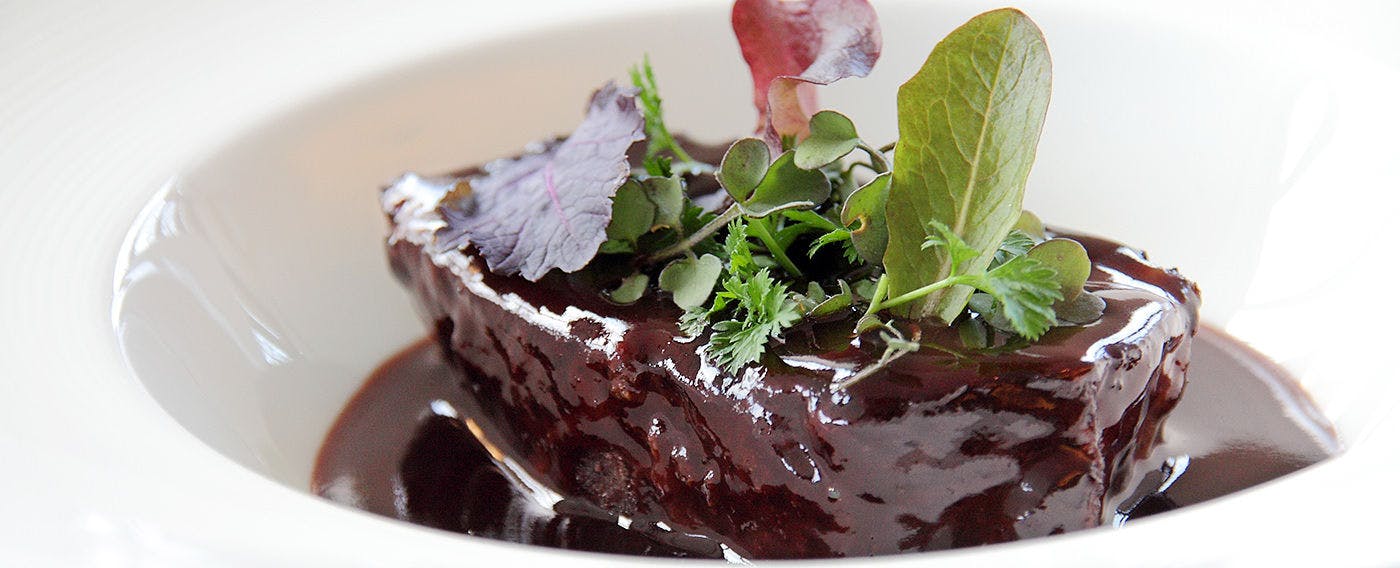 Dining Room 'French Cuisine'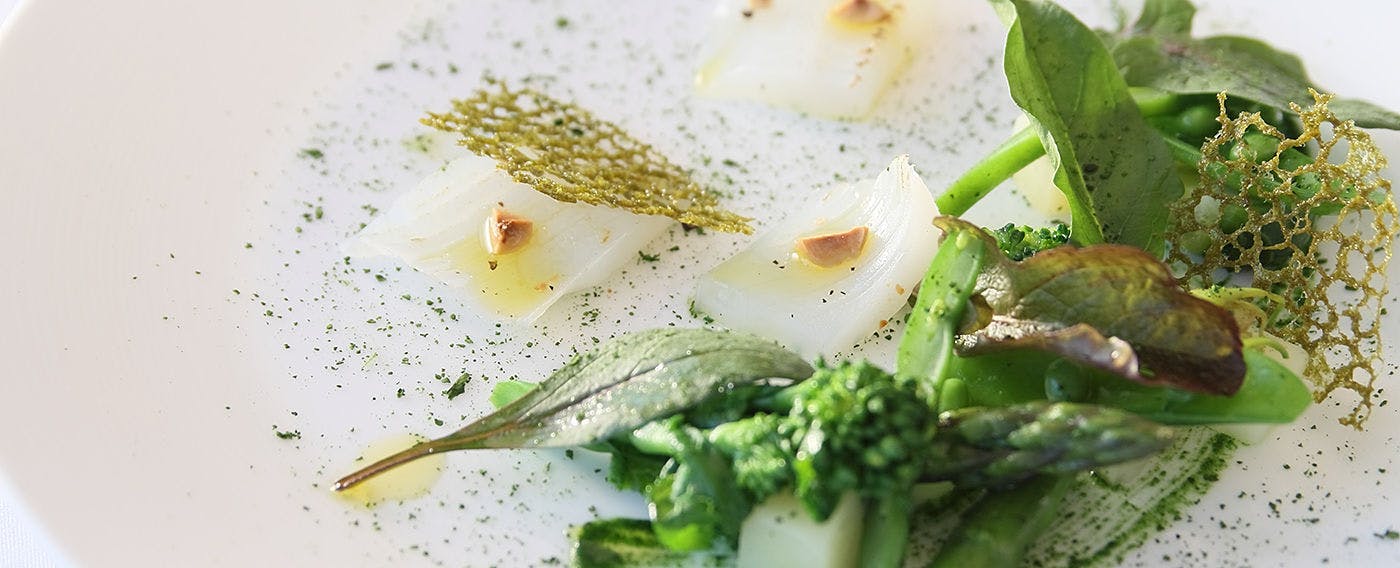 Dining Room 'French Cuisine'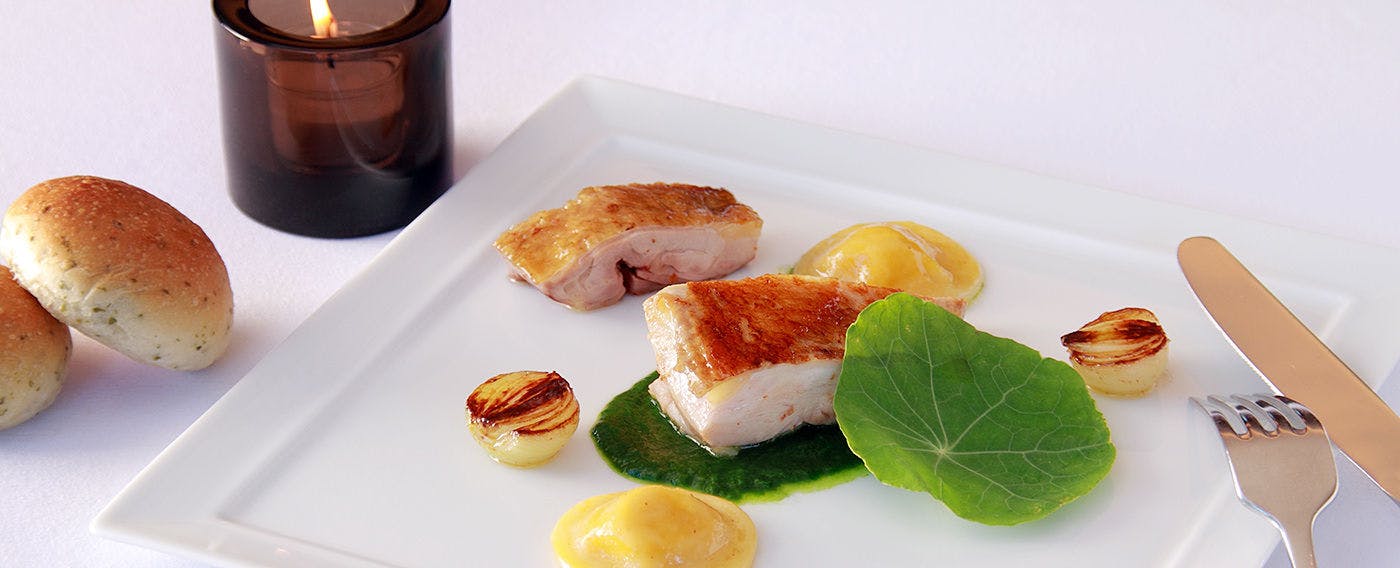 Dining Room 'French Cuisine'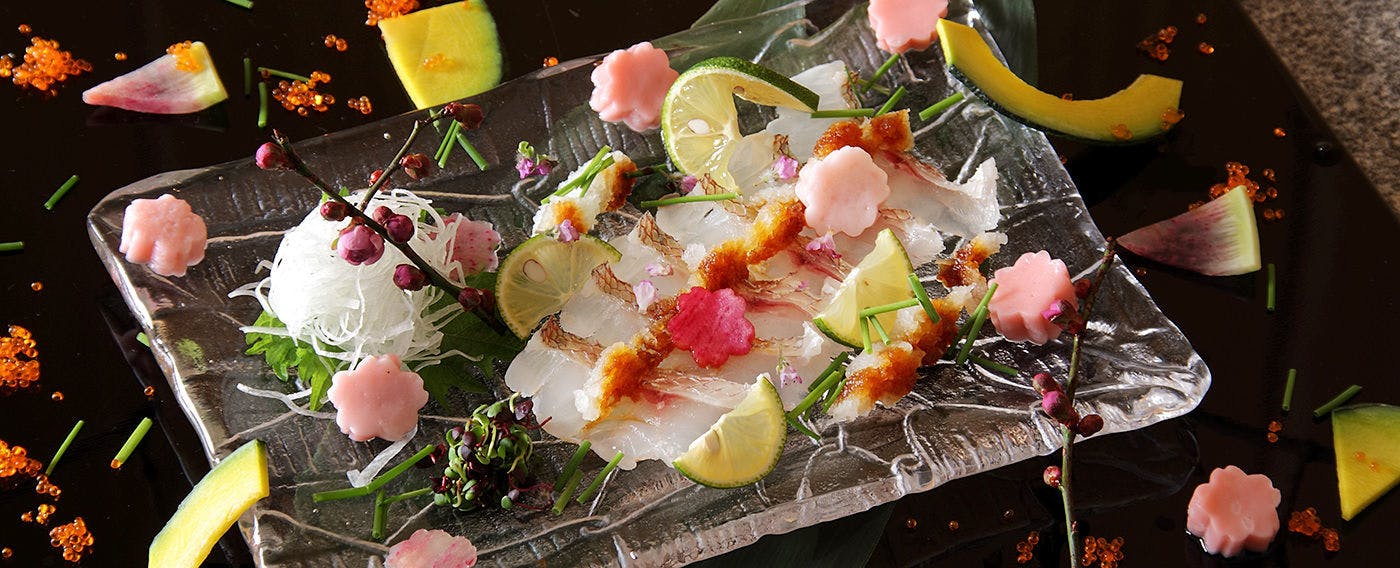 Dining Room 'Sushi'
Great dining experience in our hotel's restaurants 4 restaurants and lounge are available. "Berce", the small restaurant where Chef Kaneyama serves limited number of guests on his own with his 11-year experienice in France. "Dining Room (French Cuisine)", a provincial restaurant with an open show kitchen and relaxing mountain views, serving authentic French cuisine, "Dining Room (Sushi)", a pleasant surprise for those seeking an interesting and gastronomic experience featuring Japanese cuisine and culture. The intimate "Living Room" is a cosy retreated located on the 1st floor of the hotel with relaxing views overlooking the courtyard.
Baths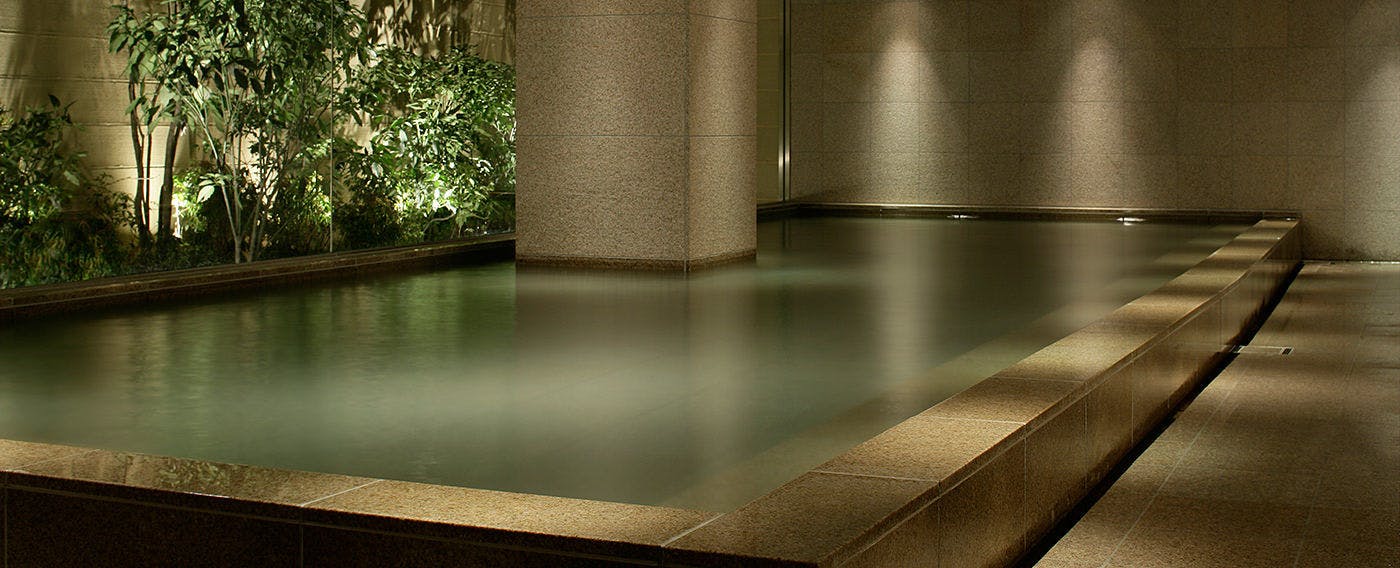 Hot Spring
Hot spring Two large on-site onsens (hot springs) are available. As you may know, an onsen is a mineral hot-spring spa that is said to have healing and health-promoting properties and is very popular with both the Japanese and foreigners. The source of the Owakudani Valley Hot Springs is here, and you can enjoy the many good benefits of these hot springs, relax in the sulphate pools, rich in calcium and magnesium, and melt away that fatigue.
Facilities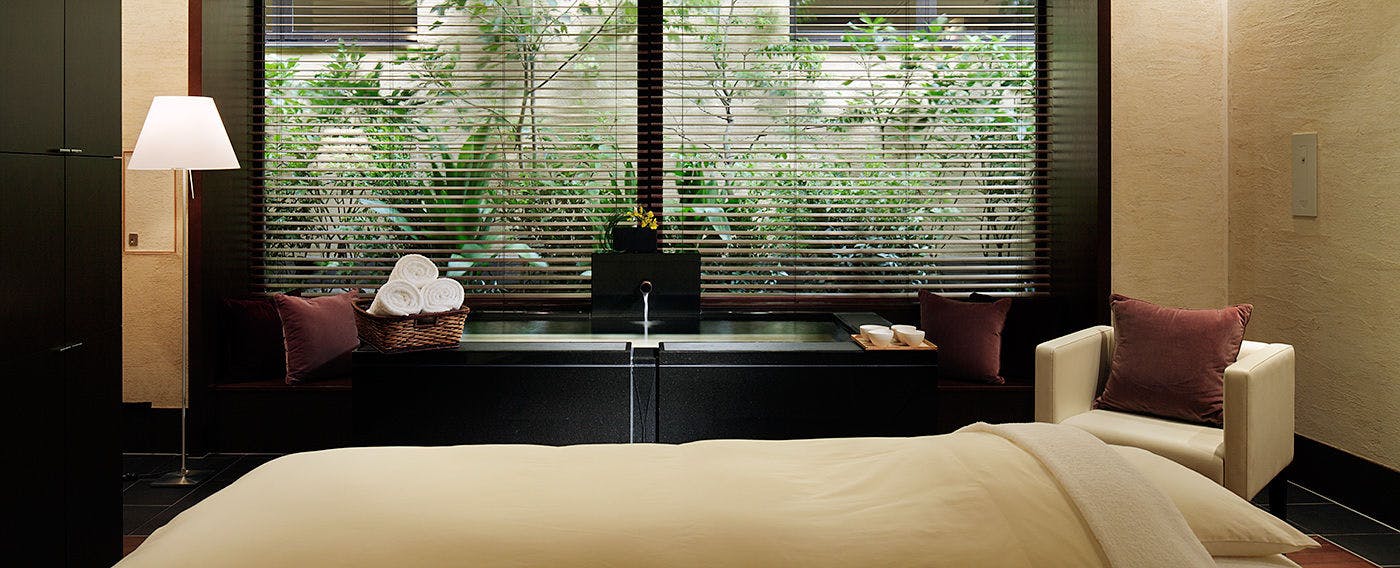 Spa IZUMI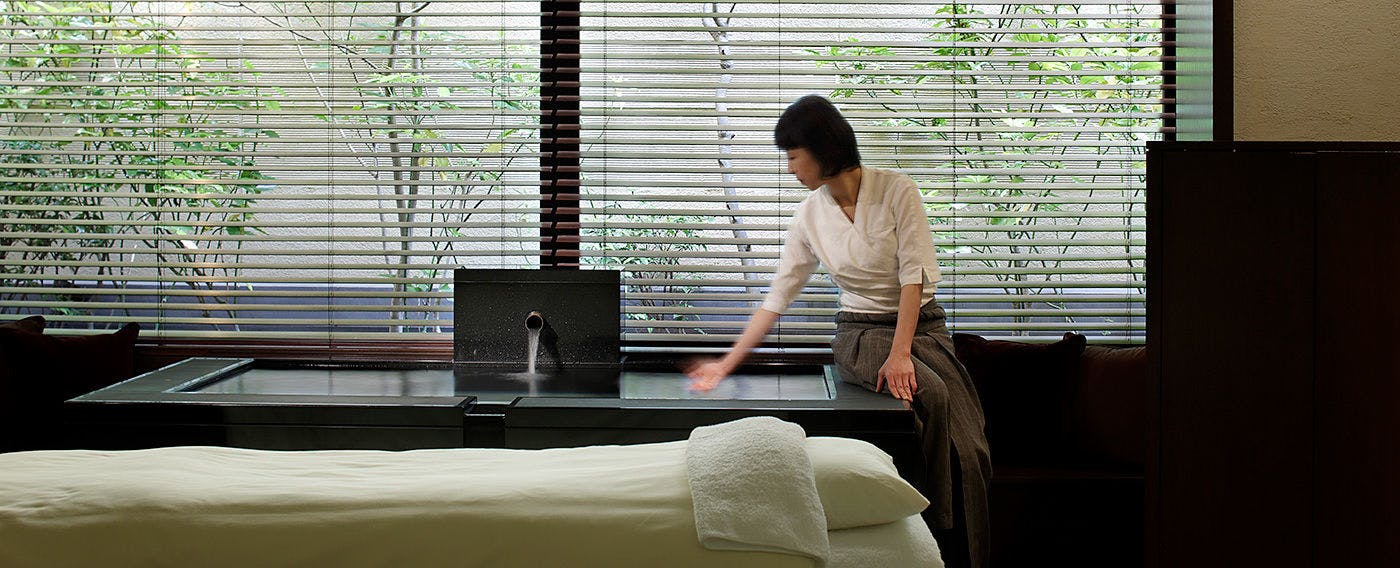 Treatment Room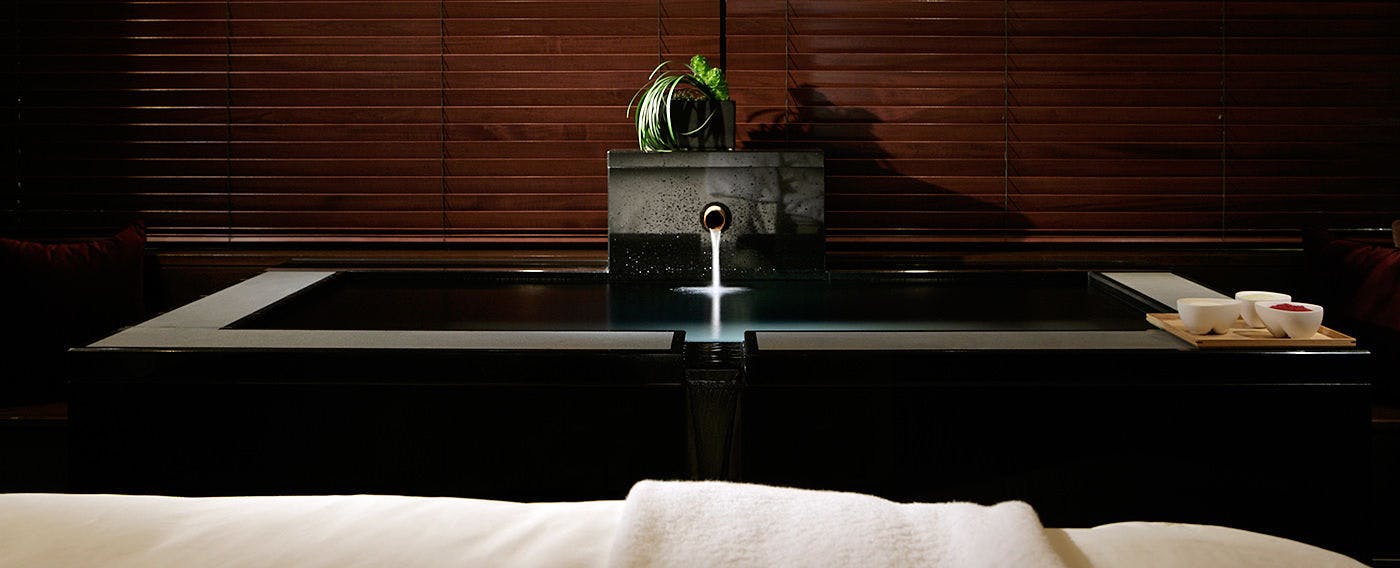 Treatment Room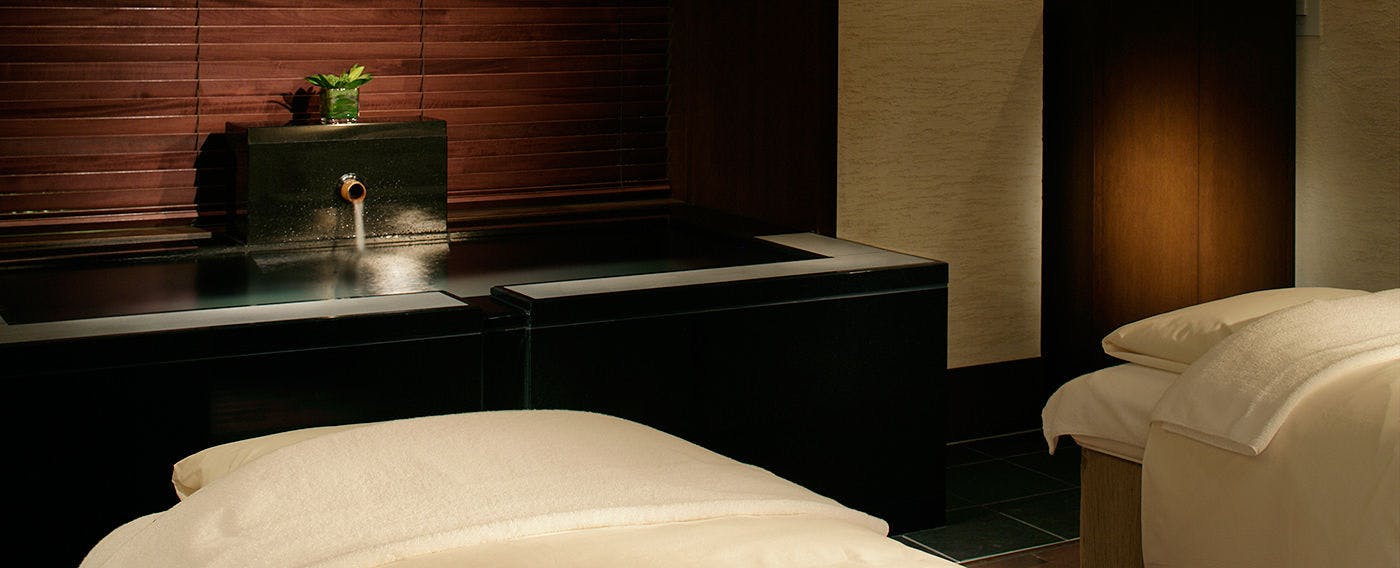 Treatment Room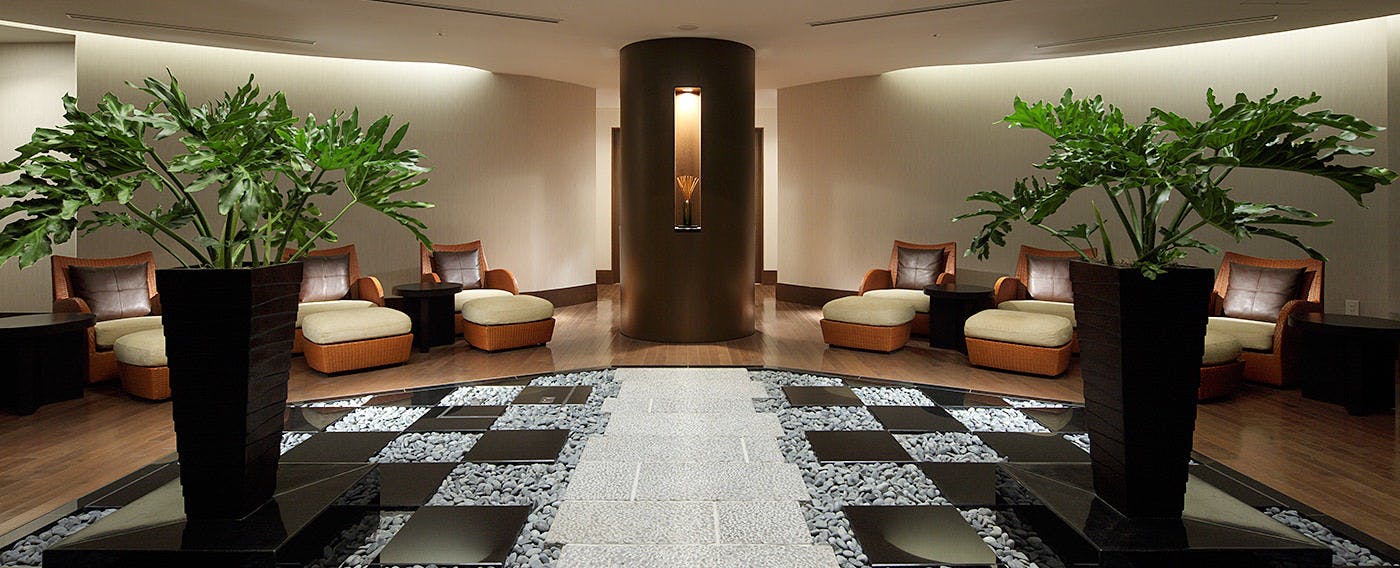 Spa IZUMI
Wonderful spa treatment with Hakone hot springs Experience original Hakone spa treatments using the science of naturopathy in the fantastic surroundings of the Fuji Hakone Izu National Park. Spa IZUMI & Onsen Hakone relaxes the mind and soul with natural spa treatments after the body is warmed by a soothing hot spring.

Between our onsen spa and onsen hot spring we can ensure our guests the highest pedigree of luxury relaxation.
Access
1320 Gora, Hakone-Machi, Ashigarashimo-gun,Kanagawa,250-0408,JAPAN
BY TRAIN
- From Haneda Airport: Take the Keikyu Line (Express) to Shinagawa Station(15min). Transfer to the Bullet Train to Odawara Station(30min). Take a taxi or hotel shuttle bus from Odawara Station to the hotel (45 min). Total journey time 1hr 30min.
- From Narita Airport: Take the Narita Express (N'EX) to Shinagawa Station(70 min). Transfer to the Bullet Train to Odawara Station(30min). Take a taxi or hotel shuttle bus from Odawara Station to the hotel (45 min). Total journey time 2hr 30min.
- From Odawara Station: Take a taxi or hotel shuttle bus from Odawara Station to the hotel (45 min).

BY CAR
From Tokyo: Via Odawara-Atsugi Road, exit Hakoneguchi IC of Shonan Bypass, take Route 1(30min). Or, via Tomei Expressway's Gotemba exit, take Route 138 (40min)
From Nagoya / Osaka: Via Tomei Expressway's Gotemba exit, take Route 138 (40min)

Hyatt Regency Hakone Resort and Spa provides the following complimentary shuttle services. There is no need to worry about your luggage or the weather as guests enjoy convenient, comfortable access to/from the resort.
For the JR and Bullet Train – between Odawara Station and the Hotel
The shuttle bus leaves Odawara Station at 12:15 pm, 1:15 pm and 2:15 pm, and departs from the hotel at 11:30 am, 12:15 pm and 1:15 pm.
* Prior reservations for the shuttle bus are required at least one (1) hour prior to departure.

For reservations, please call: +81 460 82 2000 and provide us the following information; your name, number of people and reachable cellular phone number. Please make a note of provided confirmation number for your reservation.

To use this service, please proceed to the West Exit parking area of Odawara station behind the bronze statue of Hojo Soun, where a bus featuring the hotel logo will pick-up guests. The shuttle bus is not equipped with child safety seats and also carry-on of a child's car seat is not acceptable. Children under seven years of age are not able to take this shuttle service.
Reviews
11 Reviews
We are truly satisfied. It was truly "our home in Hakone". You definitely can have a quiet time there. The casual, non-excessive service is really pleasant. We're satisfied both with the guest rooms and the amenities. The free drinks service in the lounge is also fantastic. The meal at the French restaurant and the recommended wine were both delicious. One thing that could be improved is that it's a little hard to know the location of the onsen and restaurant, if you are there for the first time. If there was a three-dimensional guide map of the entire building in the rooms, it would be really grateful.
+ More
Oct 2015
It was such a wonderful stay as always it is. They kindly responded to my request for the room, and I cannot wait to visit again The season of autumn leaves is coming soon, so the courtyard may be dyed beautifully. Thank you for responding nicely to the extended stay.
+ More
Oct 2015
The food, the room, the bath - everything was wonderful. The service supplied by the staff was also the best. There were more people with children and babies than I expected, the image of the hotel destined only to adults that I had at first was swept away and it's a place where people with children can stay freely without any constraints and have some relaxing time. In fact, the poorly behaved couples appeared too noisy during meals.
+ More
Sep 2015
I was not able to enjoy the view due to bad weather, but I was able to enjoy a relaxing stay thanks to the hospitality of the staffs. I enjoyed the sushi course for dinner and the western breakfast, which were all perfect in amount, and was very satisfied with the service of the staffs. The trip was a present for my parents, and my parents enjoyed the spacious room of western plus Japanese rooms. I wanted to try other rooms the next time.
+ More
Sep 2015
Everything in the sushi course was delicious. The 56 square meter room was spacious and relaxing, with a vast moutain view. The yukata and tanzen installed in the room seemed to be the formal wear of the hotel, and it was nice that I was able to enjoy the hot spa inn atmosphere in a hotel. The champagne flow which made me feel like I was enjoying the club floor was of great value. I was able to enjoy magazines and board games in the connecting drawing room. I had a luxurious time with the 90 minute body treatment at the spa, although it was a bit pricey. The croissants served for breakfast was so delicious that I could eat as many as they served. I enjoyed the hot spring in the large bathroom 3 times, in the afternoon, night and the next morning. It was nice no matter how many times I took bath. It was a gather up of the good parts of ahot spa inn and a hotel, and it became a good memory of the silver week.
+ More
Sep 2015
I stayed here for the first time in almost 6 years. Last time I stayed I was impressed by the fantastic facility and the service and I got the same satisfaction during this stay. There are not many accommodations where the same quality of service is kept over 6 years. I would like to visit again.
+ More
Sep 2015
There were not many good items that I wanted to buy at a concession stand, and I wish there were some sweets available to buy only at the Hyatt. That is what I thought. A souvenir should be something that could tell you stayed at the Hyatt.
+ More
Sep 2015
The room was wonderful. They even processed my early check-in since I reached early. We changed our meal to Chef's Table, and had countless number of dishes and conversations of the delicious meal. The chocolate from the pastry shop was delicious. The Cocktail Magarita we ordered was especially delicious. I am grateful to the staff for causally helping my mother who had trouble walking. The 3 of us would love to visit again.
+ More
Sep 2015
Recently Hakone Mountain was quite, so I came here at last. On Saturdays and Sundays, around twice every month, I visit spas near prefectures, I am particular about the water comes directly from a hot spring, but this is the hotel I would like to repeat visiting even if I pay no attention to that matter. I have stayed five times in all. This time, I told about my daughter was pregnant with me, they gave us the various considerations like the room's grade-up. Thank you very much for your kindness. I would call your hotel my house in Hakone, so I would like to visit again. The staff In the restaurant or lounge are very pleasant. Hardware or food are excellent, After all I think nothing is more important than "personality". I could stay comfortably. After a baby was born, it is rather hard to visit, but I hear that diapers will be lent. I think the service is payed attention to every detail. Again, thank you very much for your help.
+ More
Sep 2015
I am very much pleased with wonderful hospitality as always. This was my third stay, so they know all of my dietary preference and my taste of services, therefore I did not need to give detailed request, they did everything as my wishes. The facilities are well-maintained and well-cleaned, so I was able to stay comfortably. Though there were many non-Japanese customer, they placed strict control over the manners so I am happy that I did not get offended. I would like to visit over again.
+ More
Sep 2015
We could overlook the mountains in Hakone from the room which was very big and comfortable so we were relaxing so much. Every staff was responsible so we could spend a comfortable time. Especially, in friendly time in "living room" in the evening, they had sparkling wines so we had a relaxing elegant time before dinner. If we have an opportunity, we would like to visit again for relax.
+ More
Sep 2015
Information
Check-in Time

From 3:00pm to 12:00am

Check-out Time

Until 12:00pm

Tax / Service Charge

Bathing Tax JPY 150 per adult is NOT included in the rates.

Credit cards accepted at this property

VISA / MASTER / JCB / AMEX / DINERS
Children

All children are welcome.

Pets

Dog friendly room is available.

Parking

Free of charge for guests; Capacity 57 vehicles; No Valet Parking Service

Other policies & conditions

Deposit of 150% of the room rate is required upon check-in for payment by cash. For payment by credit card, a photocopy of the card is required upon check-in.