Tendoso
Renoveted in April 2015. The whole building is tea ceremony style cottage and all one-storied. This is the "traditional Japanes-style ryokan" and has rich charm here and there. Especially, the annex "Rijinkyo" is one of the best accommodation in the north-east Japan and very popular.
Twin Room 50㎡

Half board included

2 Small Double bed(s)

Non-smoking

See Details
From $642.02
for 2 guests /night
Japanese-Style Villa (Partial Open-Air Bath)

Half board included

Japanese futon bedding

Room with open-air bath

See Details
From $702.21
for 2 guests /night
Japanese-Western-Style Suite 70 - 75㎡

Half board included

Japanese futon bedding

Non-smoking

Room with open-air bath

See Details
From $802.52
for 2 guests /night
- VAT is included, but bathing tax (around JPY 150 per adult) may NOT be included.
- Price in USD is based on the exchange rate as of today and might be different from that of the booking date.
Foods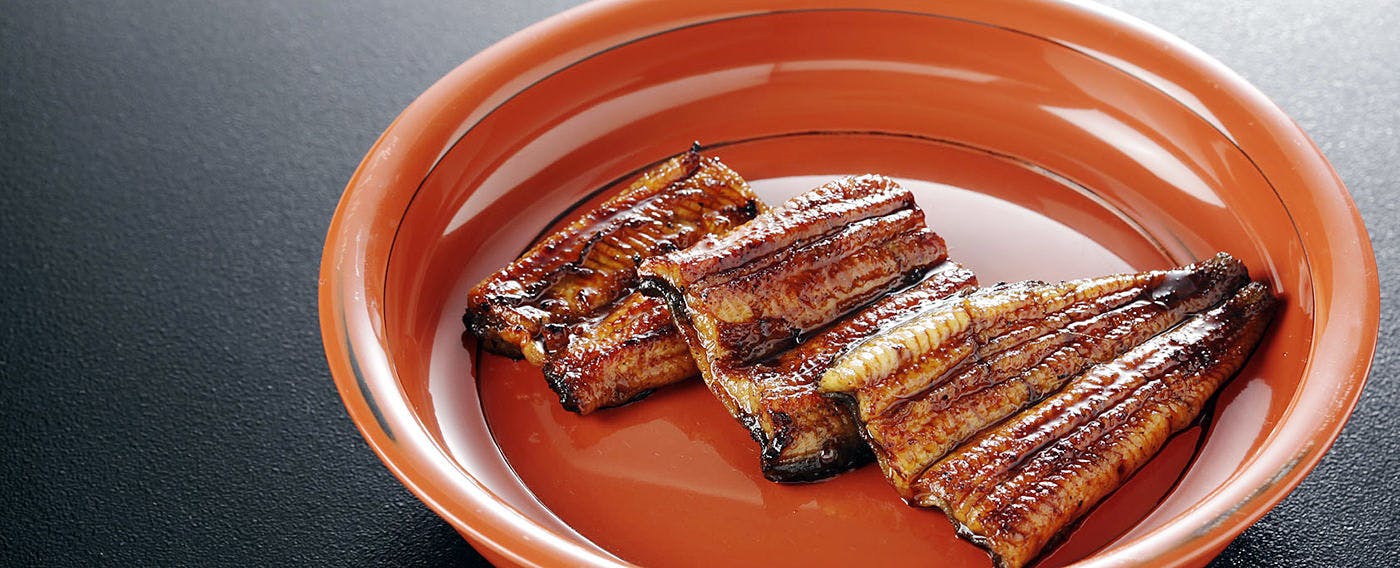 Grilled Eel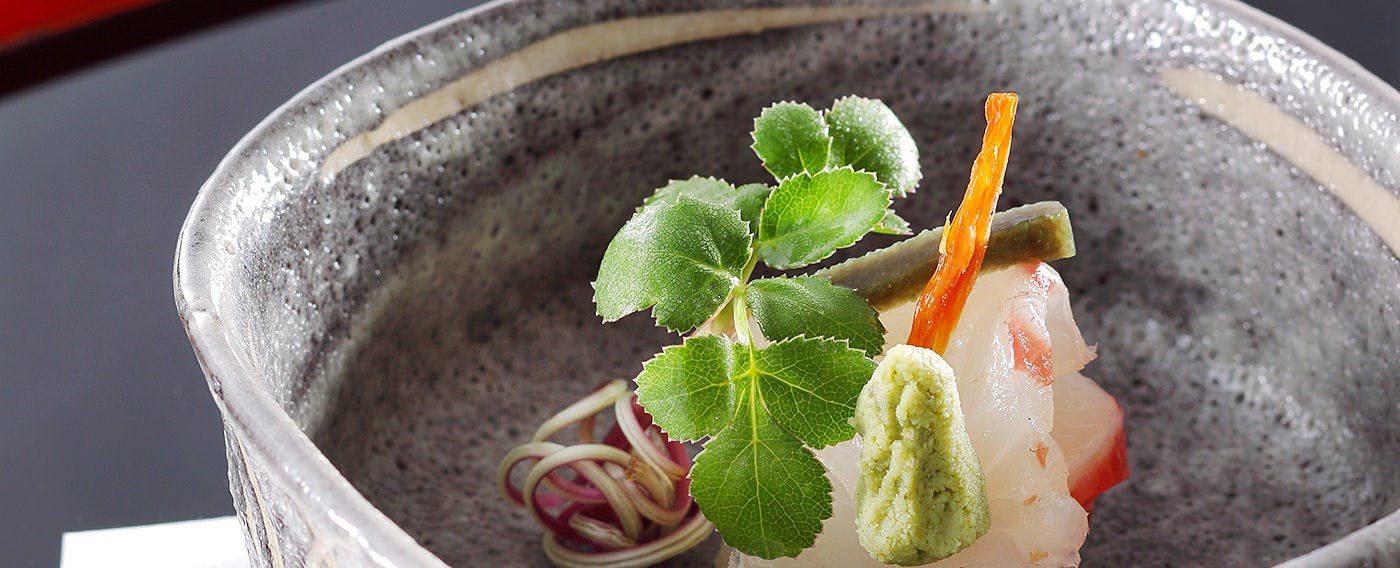 Kaiseki cuisine at Tendoso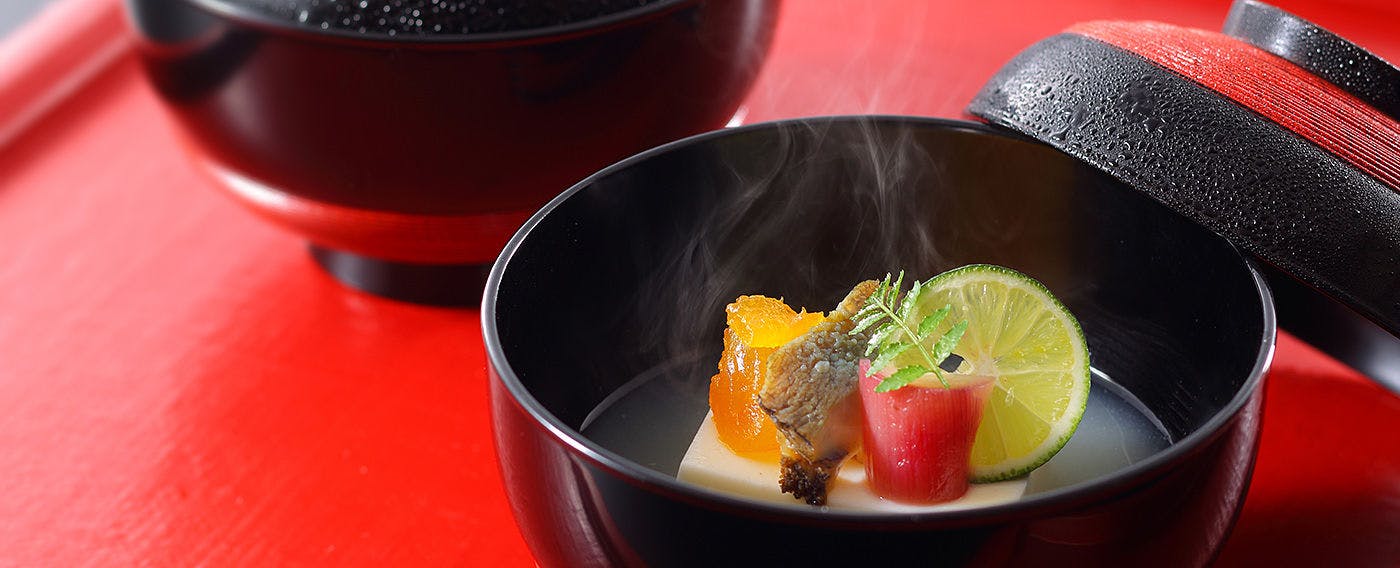 Kaiseki cuisine at Tendoso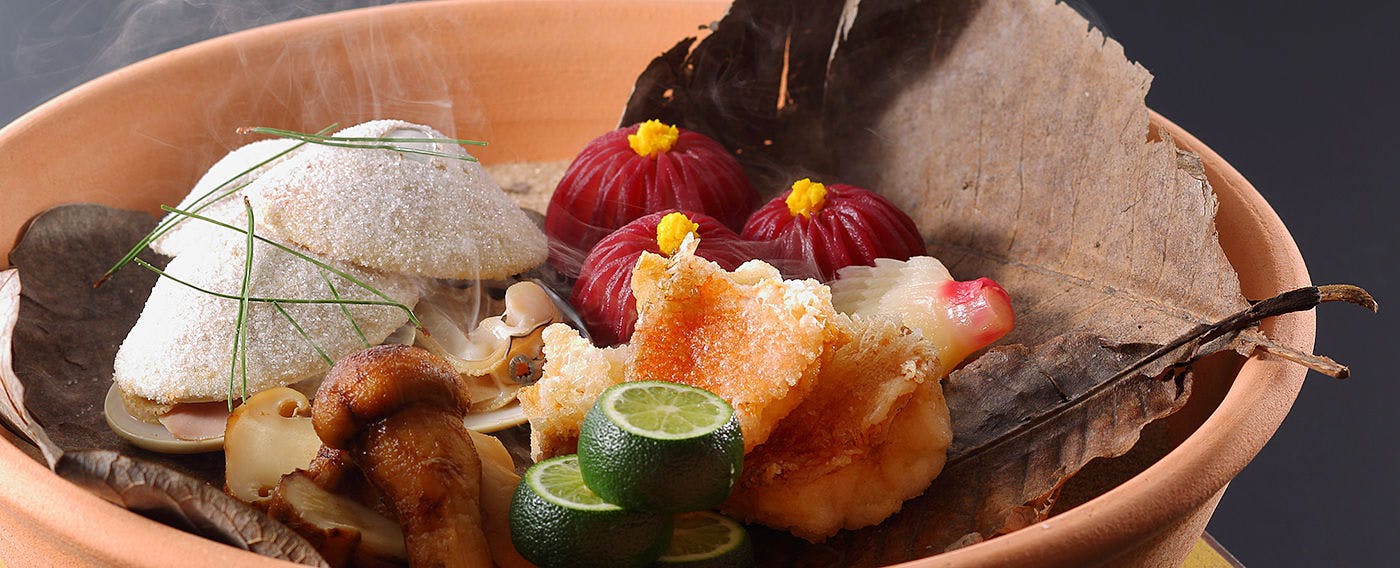 Kaiseki cuisine at Tendoso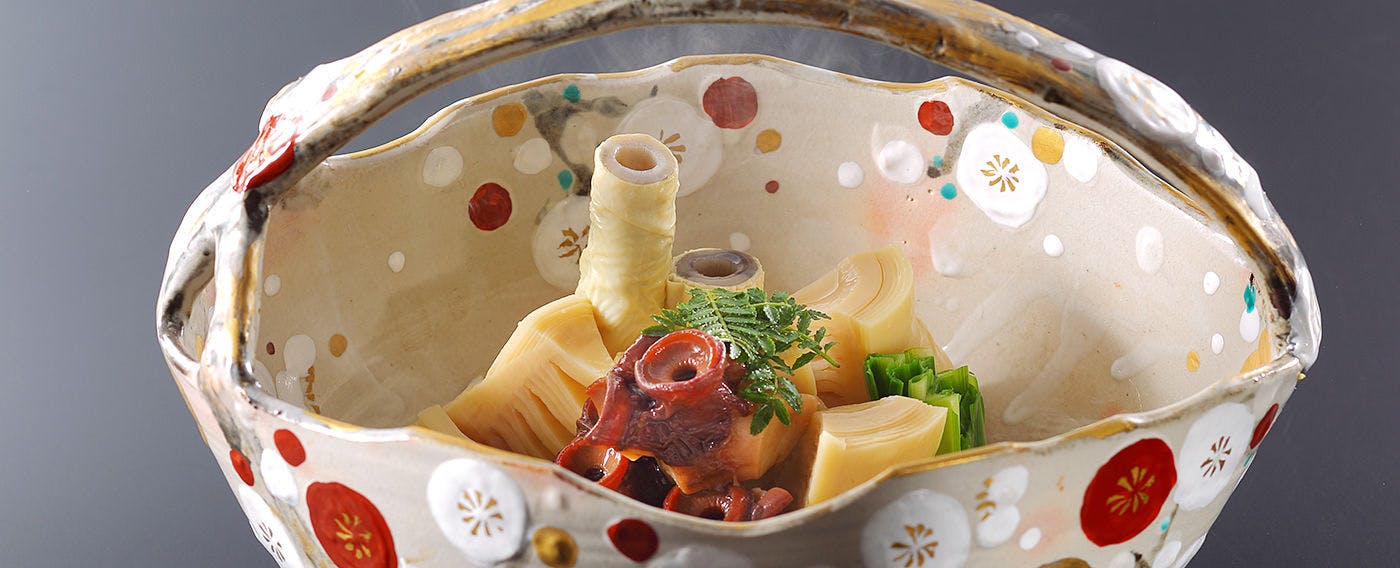 Kaiseki cuisine at Tendoso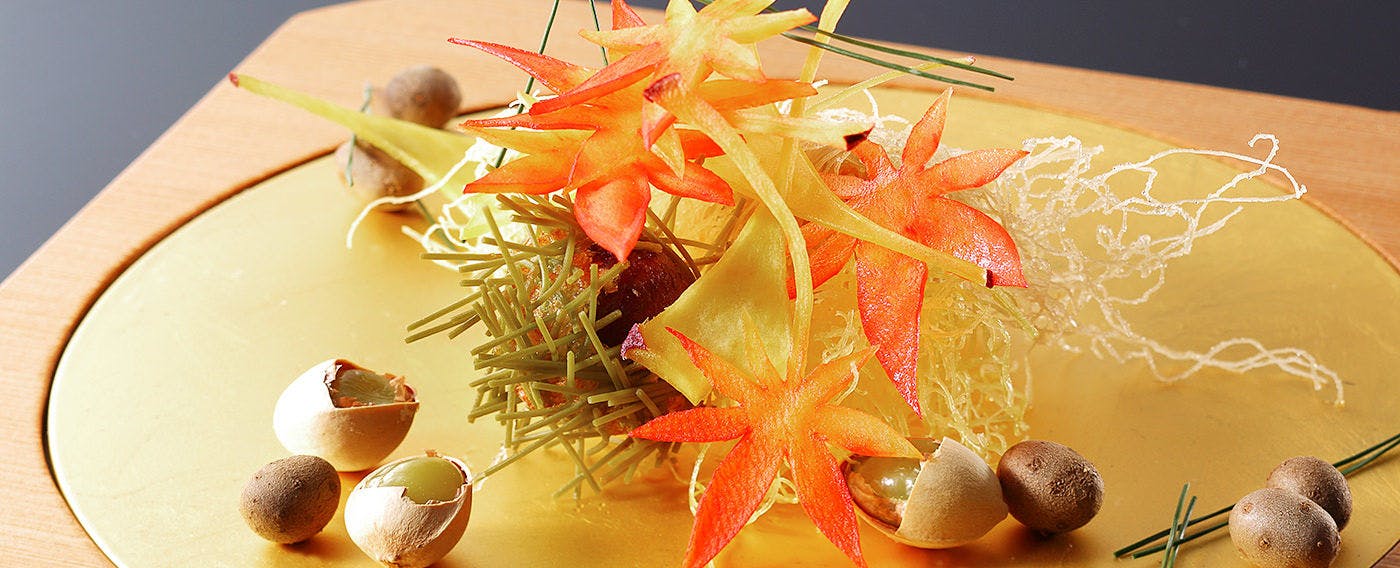 Kaiseki cuisine at Tendoso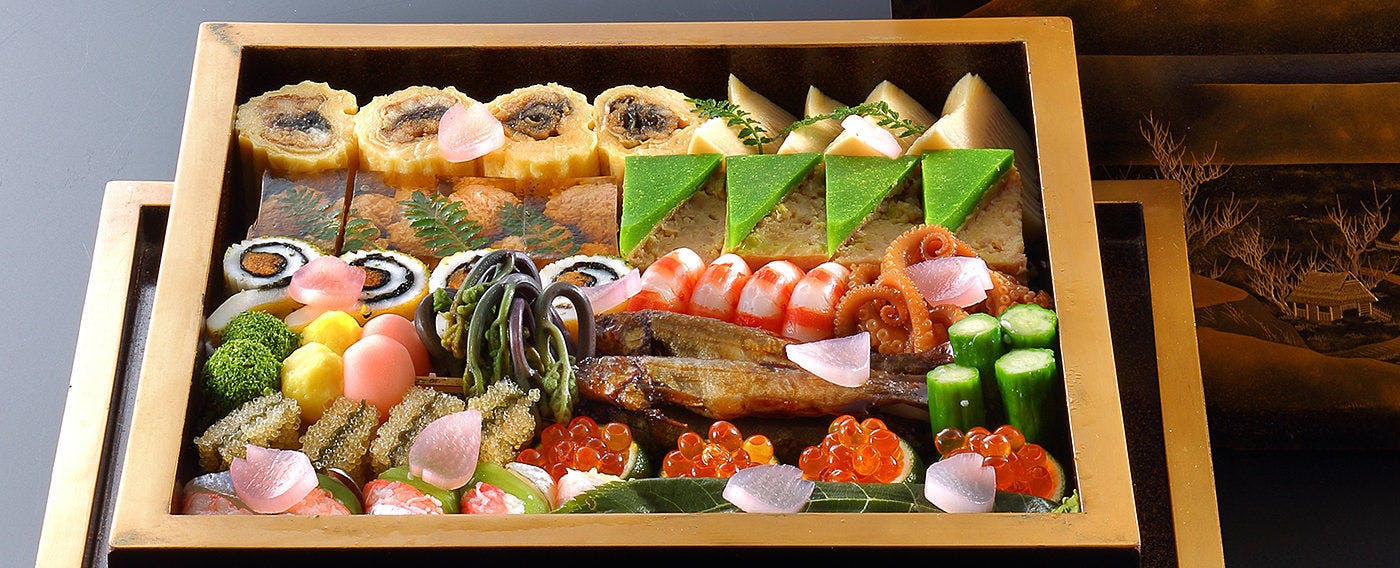 Kaiseki cuisine at Tendoso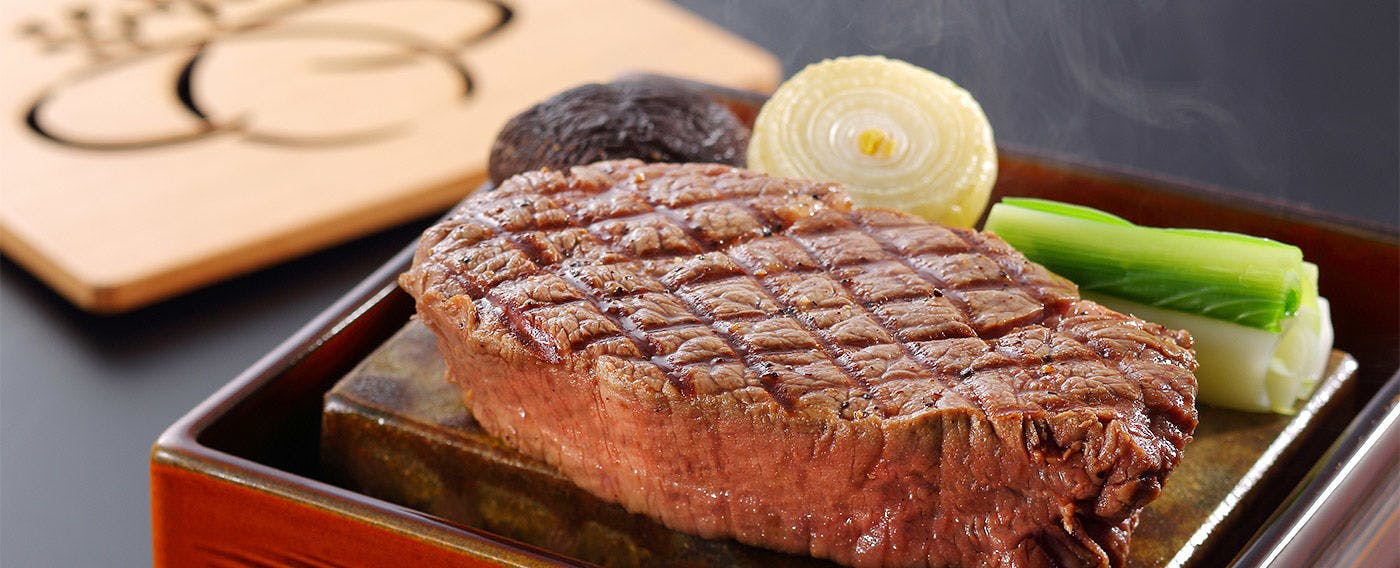 Best Yonezawa Beef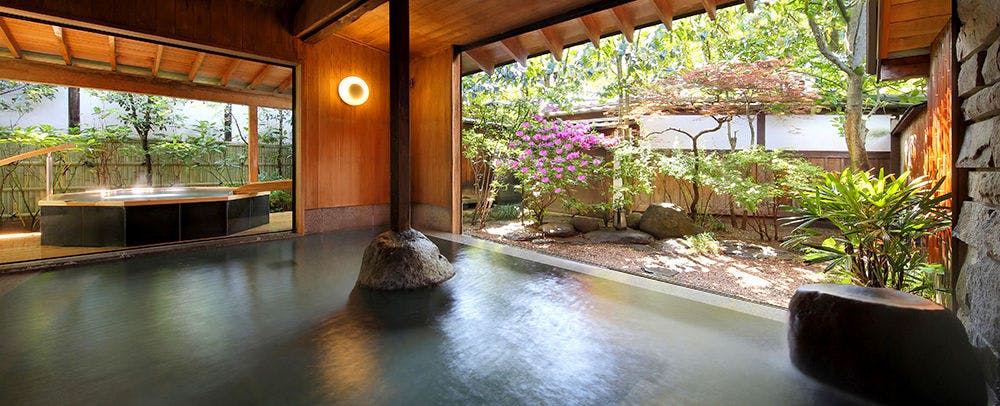 Local Brand Rice 'Tsuyahime'
Relish the kaiseki cuisine by Tendoso Tendoso was originally established as an eel restaurant next to a former public office museum of the early Meiji period. Since then, we have been treasured and inherited the original "broiled eel" until today. "The kaiseki cuisine by Tendoso includes seasonal and special foods from Yamagata. Taste the dishes.
Baths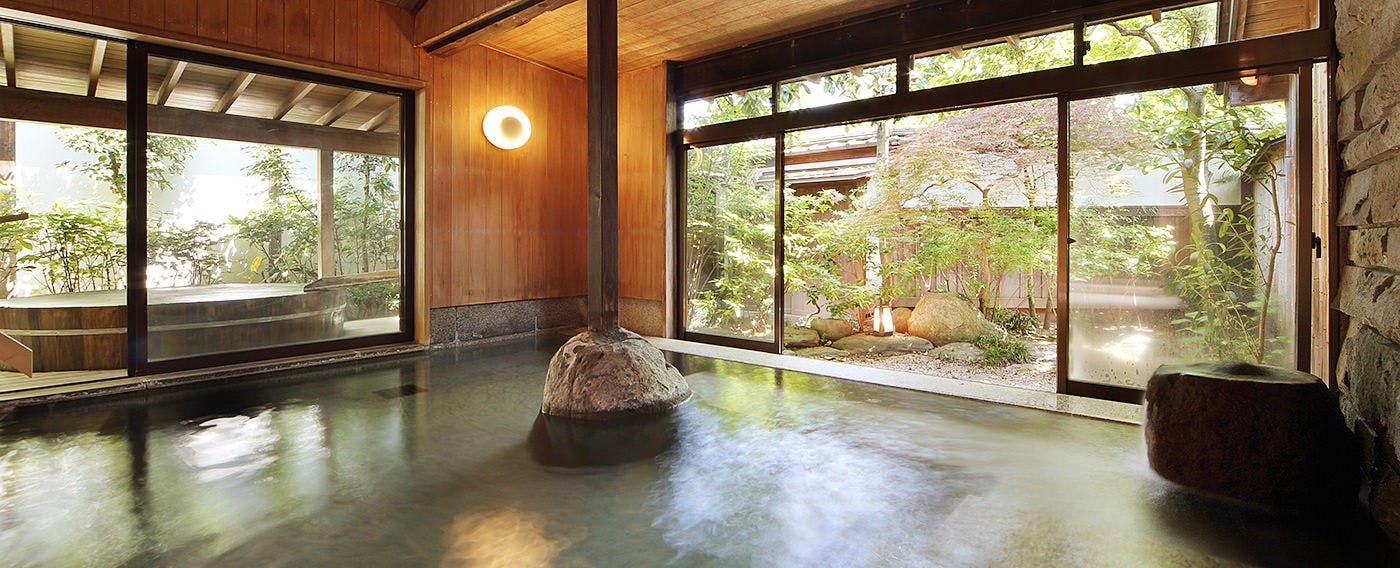 Large Public Bath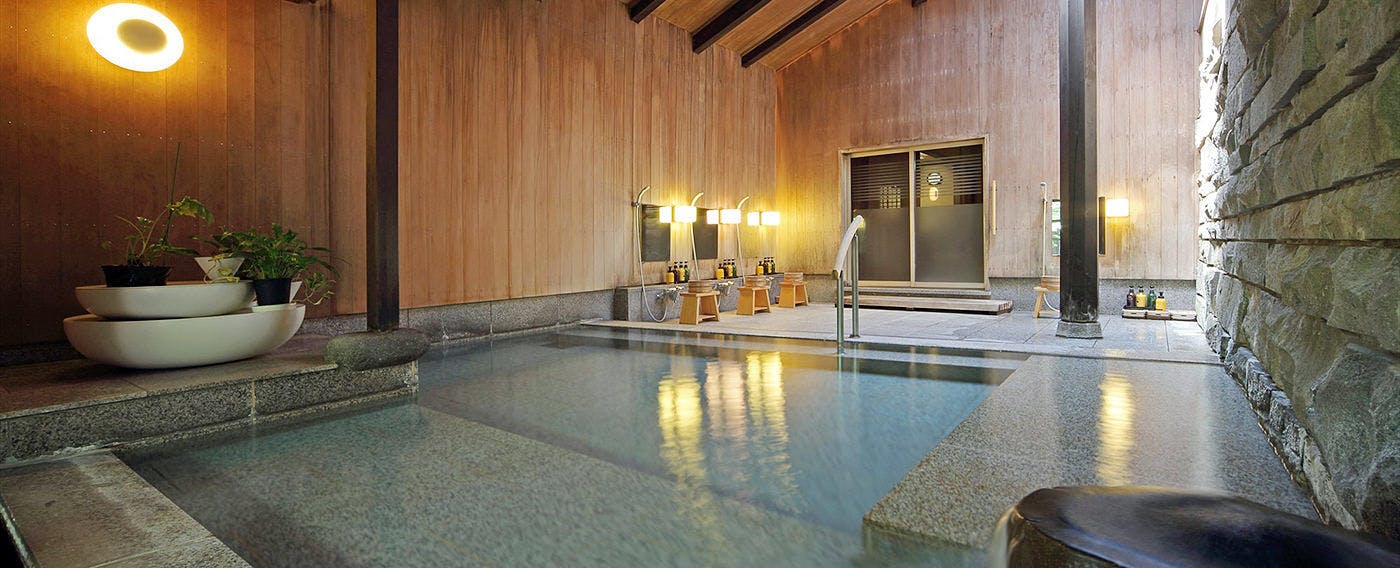 Large Public Bath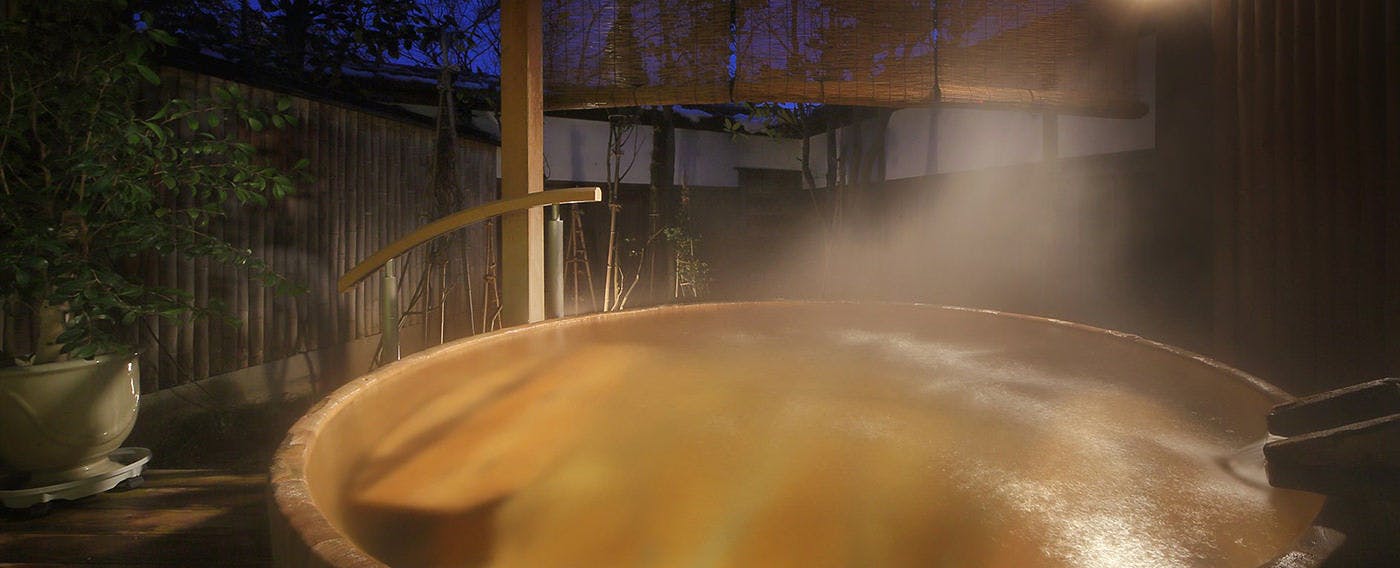 Open-Air Bath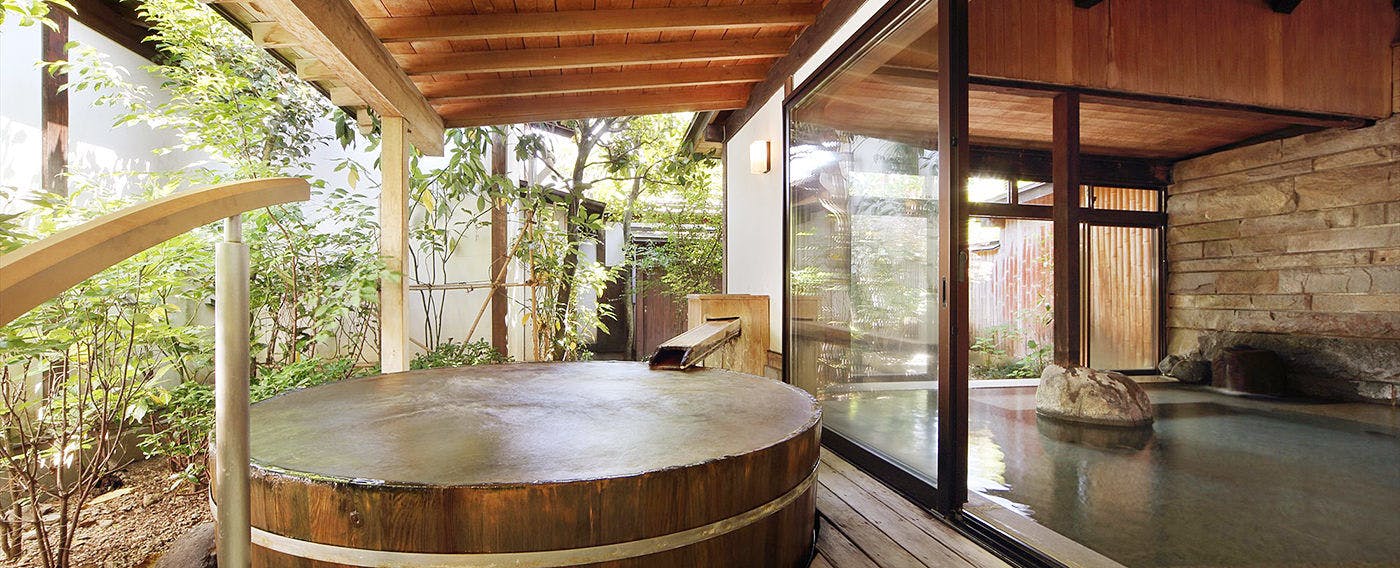 Open-Air Bath
Bathing in open-air bath The bathtub and the scent of Japanese cypress "Hinoki", makes you happy in the courtyard.
Facilities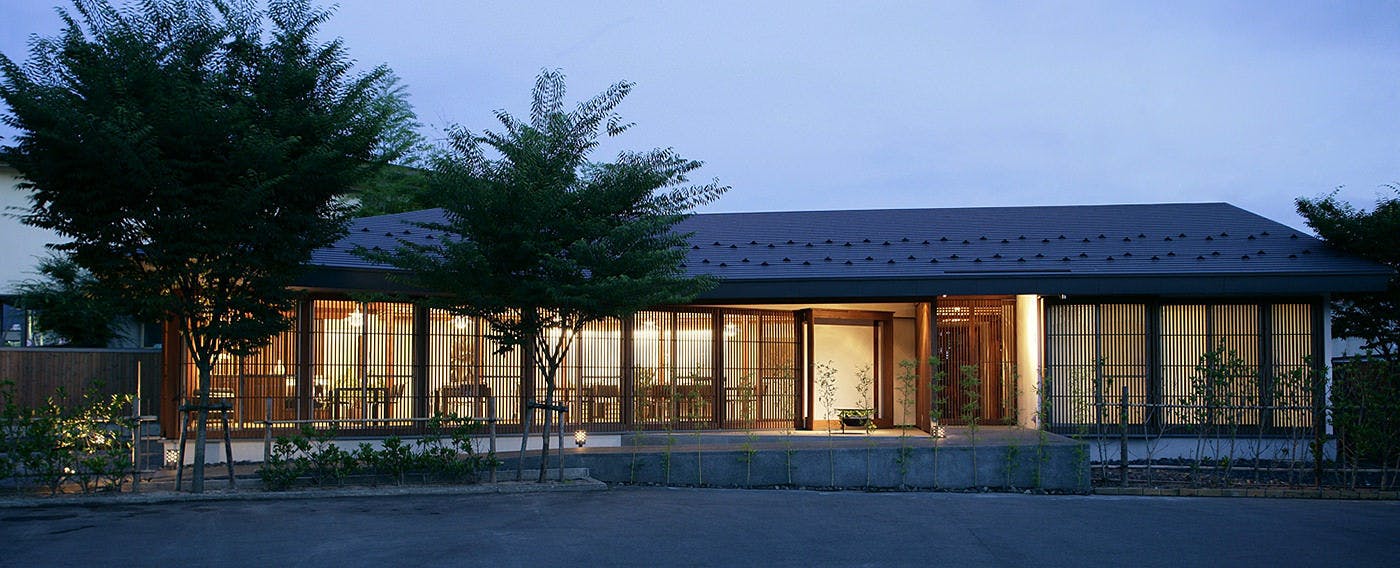 TENDOSO GARDEN CAFÉ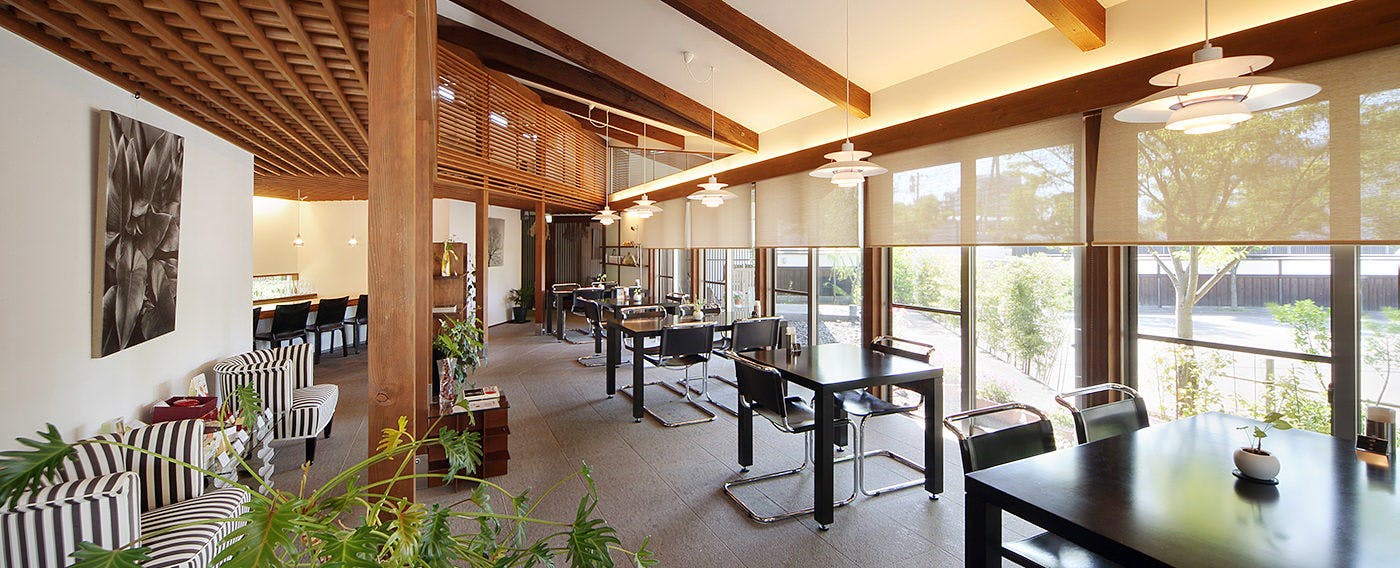 TENDOSO GARDEN CAFÉ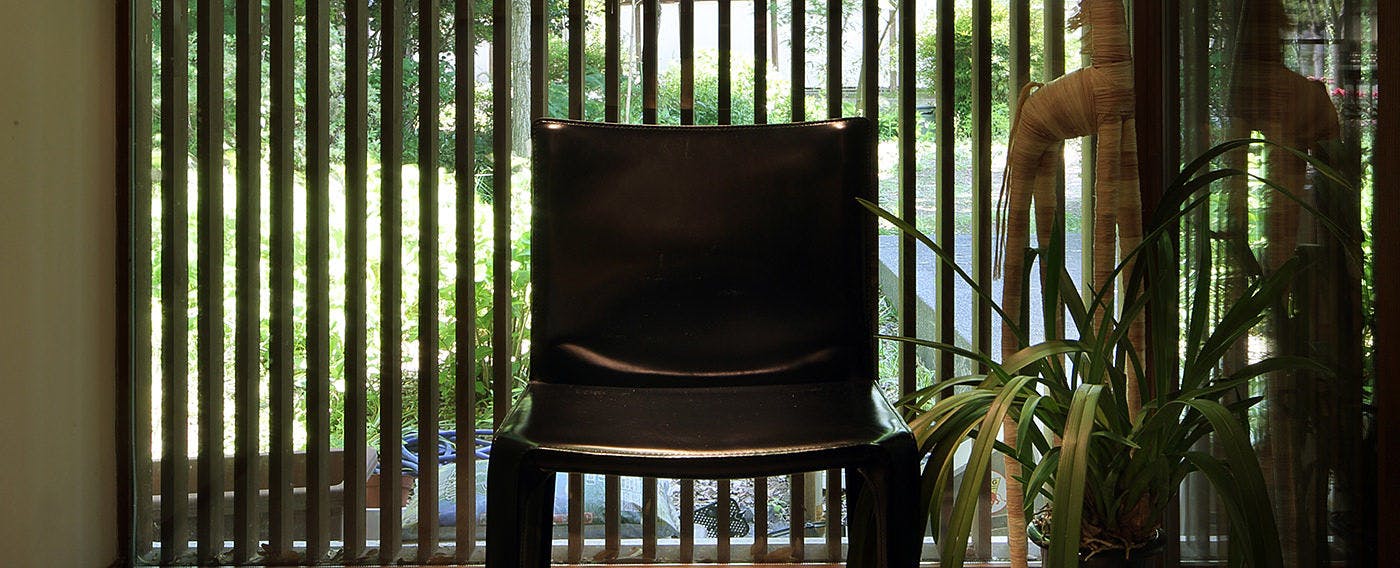 TENDOSO GARDEN CAFÉ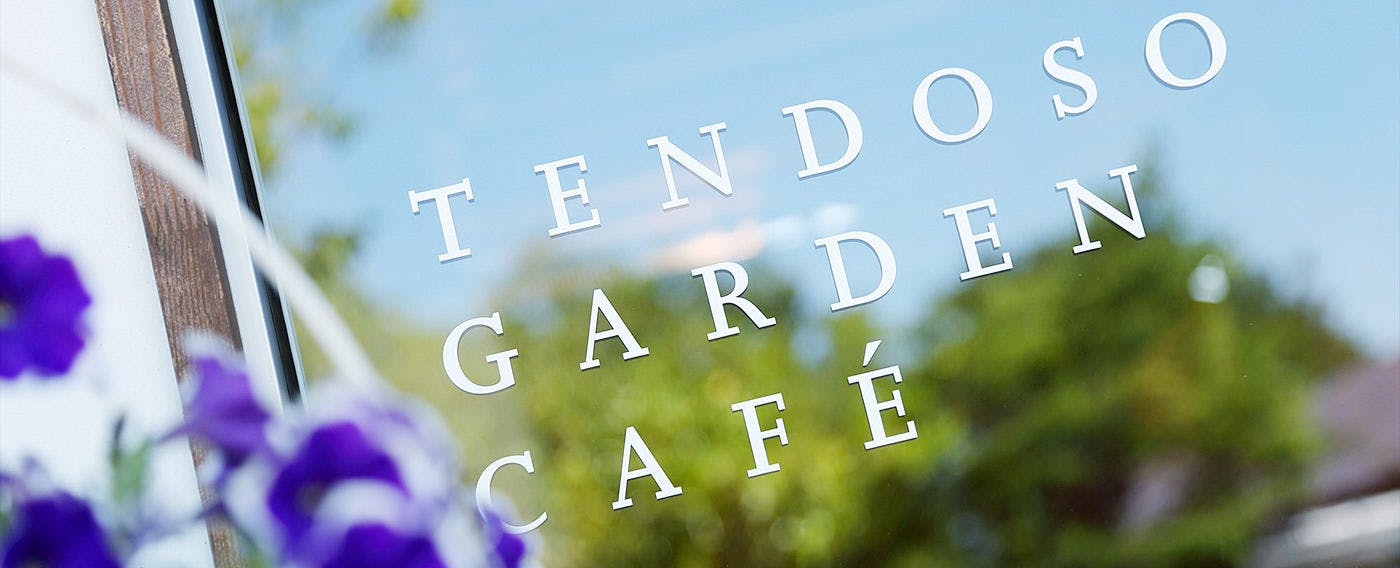 TENDOSO GARDEN CAFÉ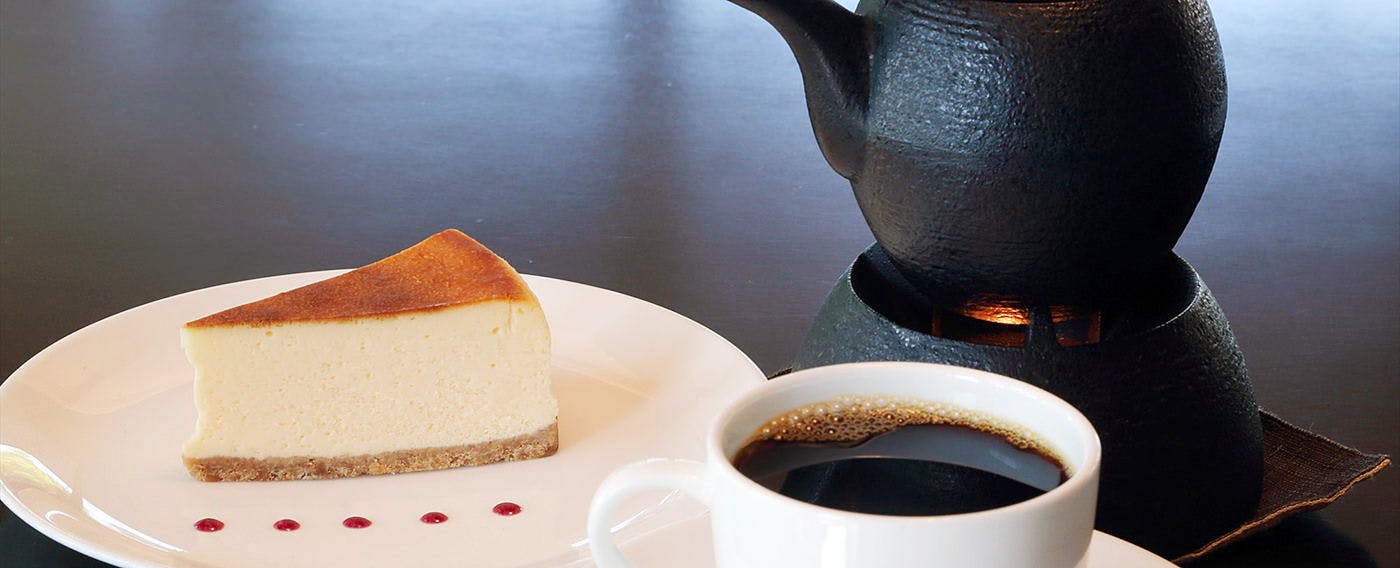 TENDOSO GARDEN CAFÉ
TENDOSO GARDEN The TENDOSO GARDEN is another garden for guests. Taste original lunch and sweets of Tendo-city, Yamagata, at this garden, where great products of Yamagata are arranged.
Access
2-2-18 Kamata, Tendo-city,Yamagata,994-0024,JAPAN
BY TRAIN
From Tokyo Station: 4hr by Shinkansen to Tendo Station, and 5min by taxi or 20min walk.
BY CAR
From Yamagata-Kita IC exchange (Yamagata Expressway): 10min drive via Route 13.
BY AIR
From Haneda Airport: 50min flight to Yamagata Airport, and 10min by taxi.
From Osaka Itami Airport: 1hr 15min flight to Yamagata Airport, and 10min by taxi.
Reviews
I was surprised at the delicious meal. While many hotels boast about their food and fail to live up to it, this inn has a really good food. And although I did not meet the chef, he really has some skills. ...sorry for such a rude way to put it! Ms. Nakai (Ms. Ai) was so considerate, with a wonderful posture. I'm sorry I couldn't thank her properly. If I ever come to Tendō again, I would like very much to stay there.
+ More
Sep 2015
Since it is difficult for older people who had Sanju (80th birthday) or Kiju (77th birthday) to dine sitting on Tatami mat, we had dinner and breakfast in a separate room with a table, which was comfortable. It is also hard for them to get up from the mattress spread over the Tatami mat, so we would like to stay at the room with beds from next on. I would like to visit again since the hot spring in the room was great and the meals were delicious. Masaharu Hino
+ More
Aug 2015
I visited 3 times and I was always healed when I went home. We admired the sophisticated food that were served. Ms. A that took her time to explain things to us was really nice. There wasn't any dust in our room and we were able to forget about the city and enjoy our time there. I will visit again In January. I like this inn very much. Thank you very much.
+ More
Aug 2015
It was an inn that I wanted to visit for a long time. It was a trip of four, with my wife's parents. It is self-flattery, but I have stayed in most first class hotels and inns in the past. Among them, Tendoso was well known which makes me that much more regretful. I think it a pity that the women who was changing flowers in the daytime was just blunt, and did not even greet guests. The hard aspect (constructure) is important for inns, but isn't soft aspects (good atmosphere) that connect person to person more important? I didn't feel that I was greeted. I think staffs working in inns should watch (study) other inns more often. It was a waste of money and time. I will never visit again. I think it is an inn that matches the phrase "it is a shame for the name to win".
+ More
Jul 2015
The room was almost too spacious for two people. The plumbing was modern and neat, and I could spend some pleasant time here. If I have to write anything, I should probably mention that mosquitoes flew into the room several times, and I thought that it would have been good to have a mosquito repelling coil, and also the light switch of the tokonoma was not in a readily visible place so I had problem finding it. Besides, I also thought that it would be good to think of a way to help people avoid hitting their feet against the corners of the bed and the threshold between the Western-style room and Japanese-style room. The amount of food at dinner and breakfast was just right, the food was served with special attention to the sensation of the season, so I could have pleasant and delicious meals. It took exactly 2 hours to eat the dinner, but I did not feel that it was too long. I was also glad to find that they have a good collection of local sake of Yamagata prefecture, and also because the staff were serving me with serene smiles and kind attention, my first visit to Yamagata left a good impression on my mind.
+ More
Jun 2015
Visited on May. 2015. I stayed there to cure my daily fatigue in time with worship at a mountain temple. The room was a Japanese style with a half-open-air bath and a private garden. I relaxed at the quiet and calm structure of the annex. The admirable view of the seasoned wooden architecture nicely colored with greens in the garden and flowers in the room caught my eyes for a long time. The meals are served in the room. Dinner was based on Japanese kaiseki cuisine however it was elaborative to many small points and I felt the motivation of the hotel to entertain the guests. I felt meticulous consideration in dinner in points such as mixing local cuisine of Yamagata in a Hassun (a type of plate used in Kaiseki cuisine to serve several kinds of delicacies) and a bowl, presenting the food well and cooking the bonito sashimi as the guests can eat with ease. The hot spring seemed to be free-flowing however the water was added and circulated so there is a bit of chlorine smell. However the view from the indoor bath and the open-air bath was spectacular and the bathrooms are throughly cleaned so I managed to stay in the bath relaxed. After enjoying the food, the architecture and the hot spring I felt the high aesthetic senses and the spirit of hospitality. Everything was well balanced and I felt the great sense of the master. I definitely enjoyed it. Thank you for having me.
+ More
May 2015
It was a great room, which was meticulously clean. A room attendant in charge of my room was very nice, making my stay great. Especially a semi-open-air bath felt great, and I was healed in body and mind by taking a bath while looking at the garden with austere refinement. With an innovative surprise and elaborate ideas, the food was visually colorful and very delicious, making dinner time very enjoyable (Personally, I wanted to eat eel first when I was most hungry, not in the latter half of the dinner.) "Yuki-manman," sake produced by Dewazakura, which I was recommended, was great with the food and tasted delicious. Breakfast was very good, but I could not eat everything because I ate a lot the previous night. If not only streamed rice but also rice porridge were offered, I could have eaten more. I visited it in a nice season, but I was told that the beautiful colored leaves in autumn and deep snow in winter would add an extra touch. Both Matcha tea and homemade teacake appropriate to the season, which were served at the time of greeting, were very delicious. It was a nice inn that I would like to visit it again if I have another chance.
+ More
May 2015
I stayed at the hotel with my wife. The hotel charge was a little bit expensive but it was worth more than that. We enjoyed the meal and had a relaxing time in the hot spring bath. It is the hotel I would like to recommend if you have an opportunity to go to Yamagata.
+ More
Apr 2015
The tea set was changed to a new one whenever it was used. And my mother has trouble chewing so I included that as a request during booking, and they were considerate to cut and chop up the vegetables into small pieces. The food were really delicious, and I finished them up cleanly. The older rooms seems to be renovated and I would love to visit again once they are done.
+ More
Jan 2015
Thanks for taking me in early in the New Year. I was choosing the inn for the bath in the snow, so I was a little sad to know Tendo not even having much snow in the first place. But all of the room, bath, food were great. Especially, the food was so great even considering all the inn I ever stayed I could count its rank on my five finger. I felt their detailed hard work paying off. The room attendants were really nice peoples, overall, it was a comfortable inn to stay. I would love to visit in a different season next time.
+ More
Jan 2015
I received a wonderful hospitality. If my condition improves I will surely make my visit every year.
Dec 2014
The meal was extremely delicious. I was amazed for the first time in a while. The way of using broth and ingredients, delicate and precise job, and the presentation with plenty of seasonal color were all wonderful. Moreover, I was amazed at how they focus on a relationship between the moon and the plates. I have learned a lot. The chawan-mushi made with Matsutake mashroom was the best. First the Matsutake mushroom smelled really good, the scent of ginkgo nuts spreaded over your month as I ate, and the taste and the texture of the broth were perfect. The plate of assorted seafood was beautifully presented, and each one of them are made with care and really delicious. Only sashimi was normal, but how they cut octopus was so precise and delicate that it makes it tender and my wife who is usually not able to eat hard food enjoyed eating it. Tendo beef was also the best How they grill the beef was truly wonderful and that is surly the work of a skillful chef. The delicious food made me mentally and physically happy.
+ More
Oct 2014
Information
Check-in Time

From 3:00pm to 7:00pm

Check-out Time

Until 11:00am

Tax / Service Charge

Bathing Tax JPY 150 per adult is NOT included in the rates.

Credit cards accepted at this property

VISA / MASTER / JCB / AMEX / DINERS
Children

All children are welcome.
0-2 years old are free of charge, in case of bed sharing and no meal. 3-5 years old children are charged JPY 4,320 per person per night, even in case of bed sharing and no meal.

Pets

Pets are NOT allowed.

Parking

Free of charge for guests; Capacity 35 vehicles;No Valet Parking Service

Other policies & conditions

Some guestrooms are non-smoking. Please smoke in the designated smoking area outside.