Kounkan
"Warm, Subtle and Beautiful. The concepts of ""ma"" and ""ki"" have long had their place in the daily life of Japan. ""Ma"" and ""ki"", or space and feeling, are enhanced by hospitality that is warm, subtle, and beautiful. Kindness and thoughtfulness are heartwarming. ""At Kounkan, we have a style of hospitality that is a world apart from the systematic service offered elsewhere.Our service is personalized for the individual guest, and hospitality is offered in the greatest tradition of kachoofuugetsu."""
- VAT is included, but bathing tax (around JPY 150 per adult) may NOT be included.
- Price in USD is based on the exchange rate as of today and might be different from that of the booking date.
Foods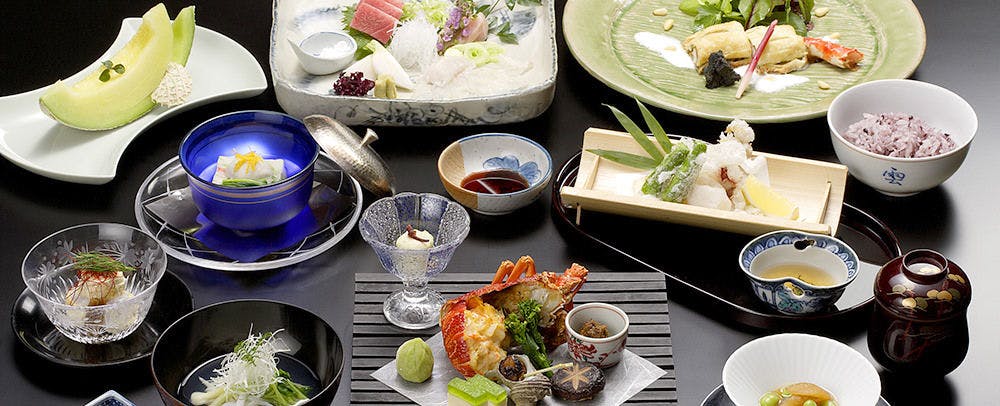 Foods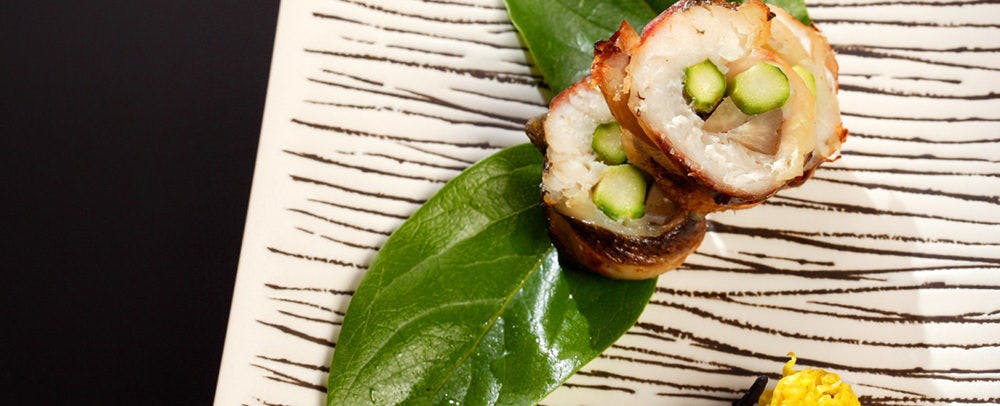 Foods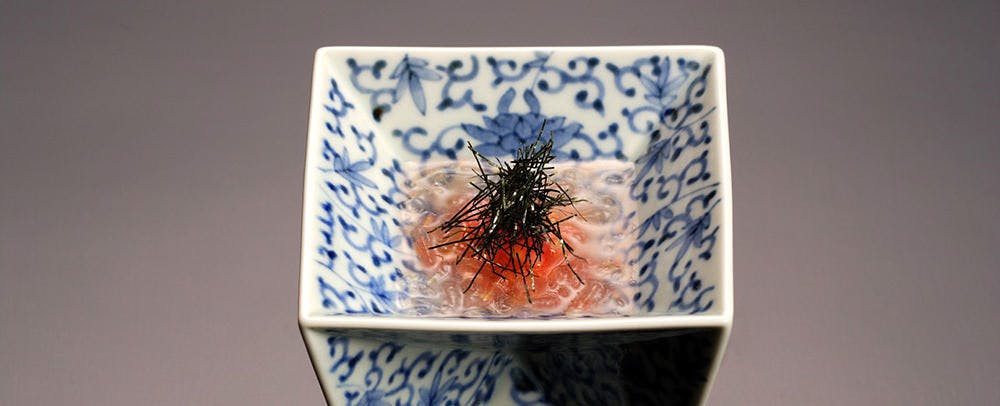 Foods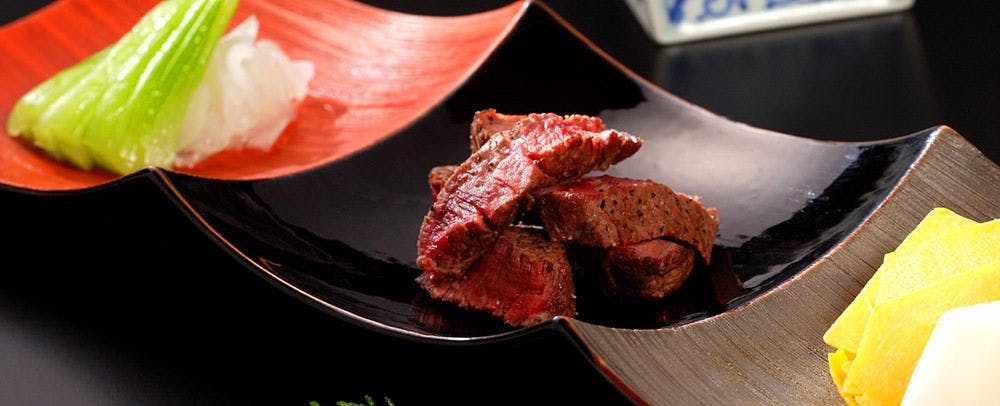 Foods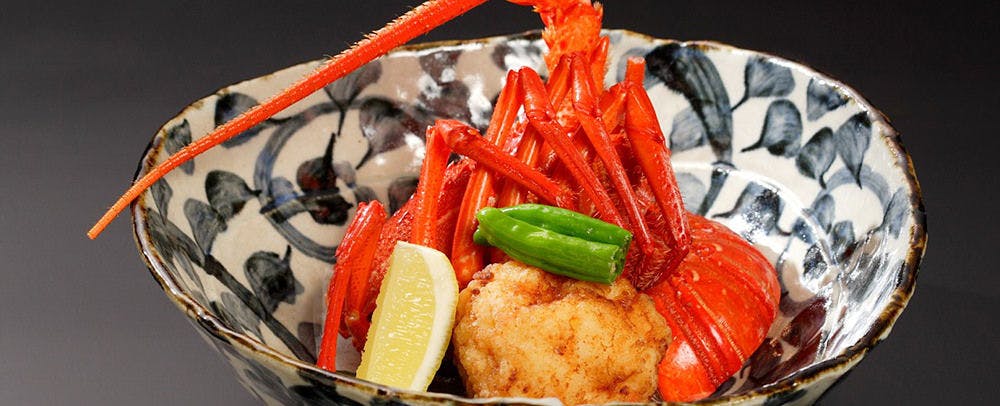 Foods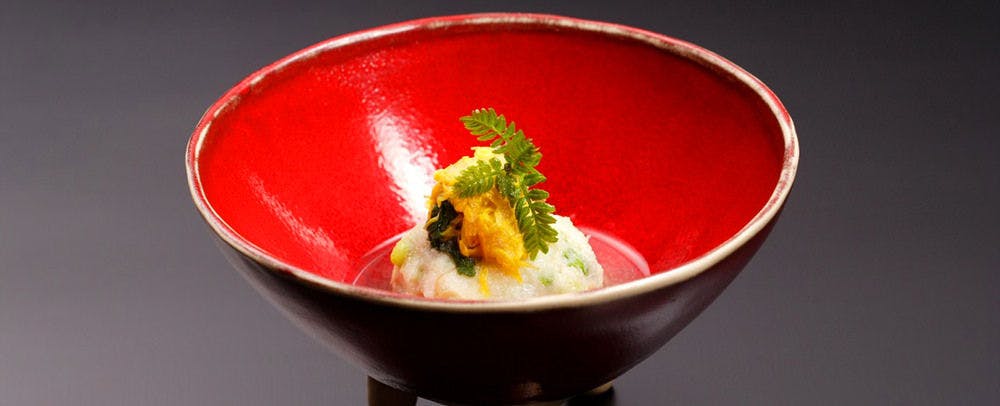 Foods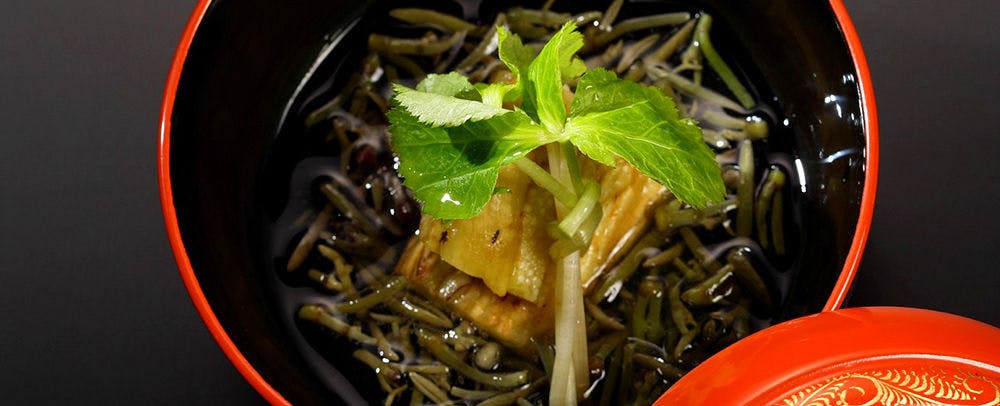 Foods
An exquisite culinary experience Seasons, flavors, and tableware create the harmony expressed in kaiseki cuisine. Warm in winter, cool in summer, only the best available ingredients create the authentic flavors of dishes offered a la carte.
The essences of Japanese cuisine are best captured in the "season","taste" and "utensil". Please enjoy the gathering and appropriate cuisines in their respective seasons.
Baths
Large Public Bath 'Auru-no-yu'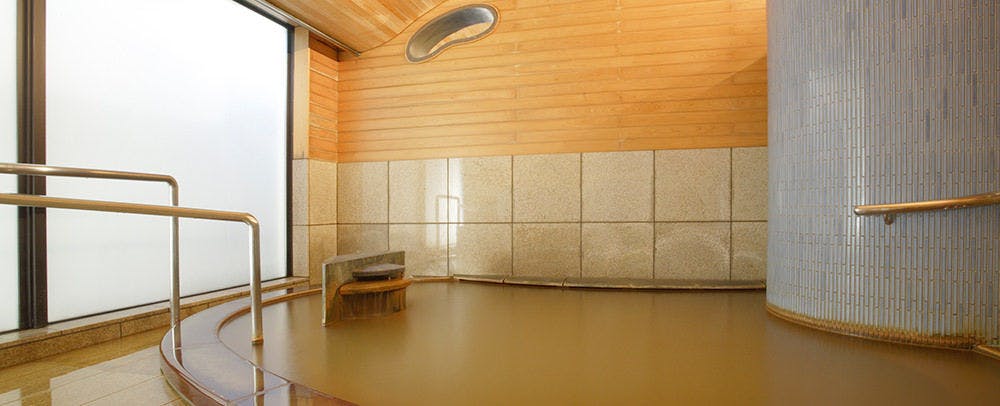 Large Public Bath 'Auru-no-yu'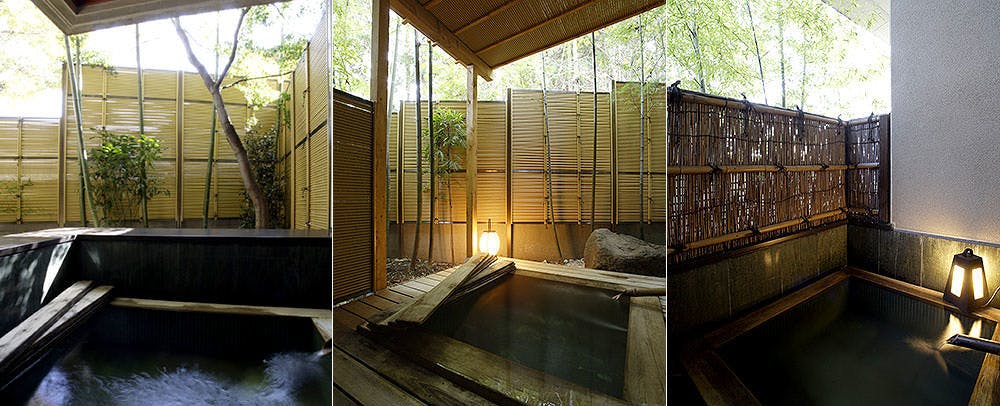 Private Open-Air Bath at Guestrooms
Hot Spring The owl-shaped bathtub, lacquered in urushi, overflows endlessly.
Facilities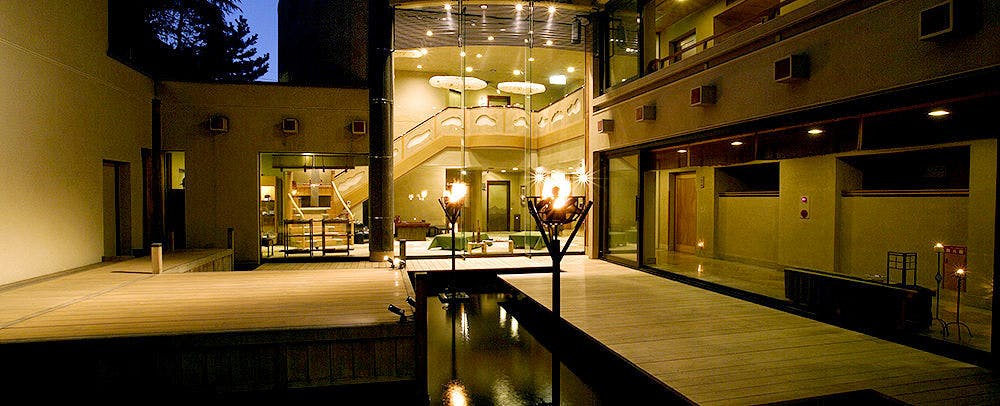 Inner Courtyard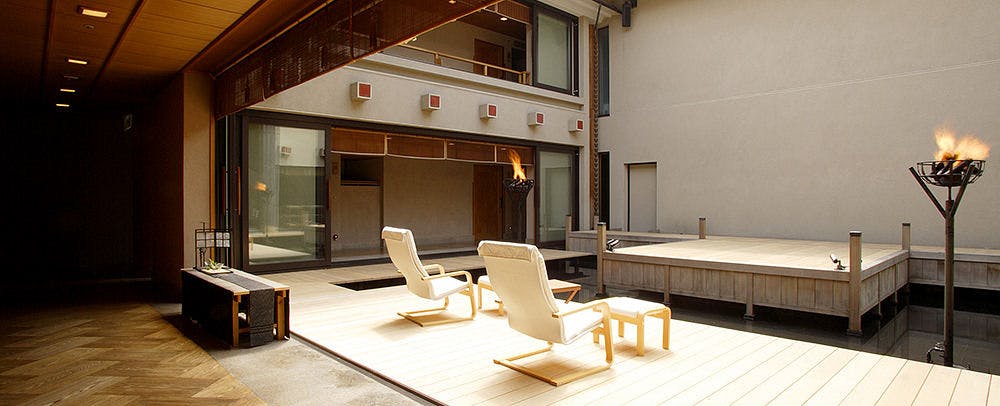 Inner Courtyard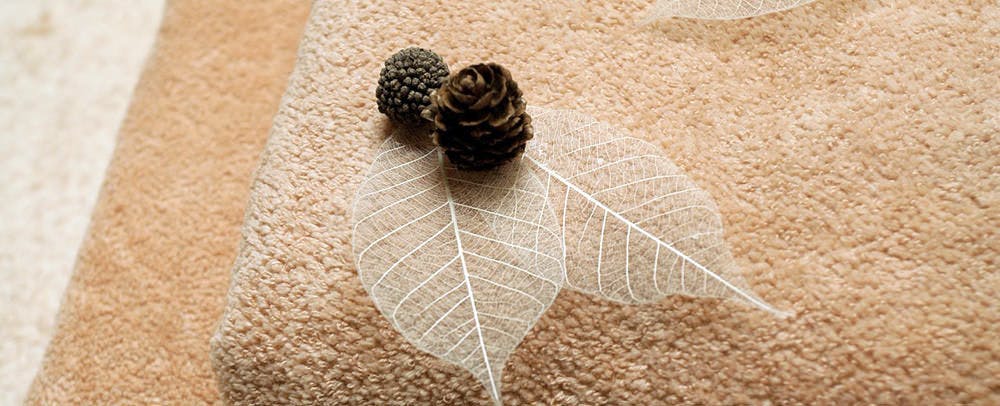 Spa 'a.roga'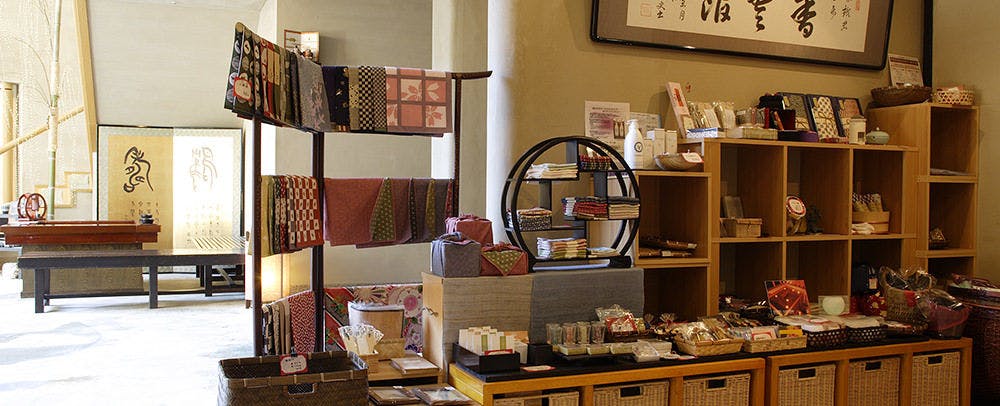 Gift Shop
Aroma treatment space 'a.roga' You will be invited to extra-special time with treatment totally by hand. Heal your tiredness with the effect of hot spring. Private room and couple room are also available.
Access
175-1 Ikaho, Ikaho-machi, Shibukawa-city,Gunma,377-0102,JAPAN
BY CAR
From Shibukawa-Ikaho IC Exit (Kan-etsu Expressway): 20min by car

BY TRAIN
From Tokyo Station: 55min by Joetsu Shinkansen to Takasaki Station, and 20min by Joetsu Line to Shibukawa Station, and 20min by bus
From Niigata Station: 1hr 35min by Joetsu Shinkansen, and 20min by Joetsu Line to Shibukawa Station, and 20min by bus
From Ueno Station: 1hr 45min by Express train to Shibukawa Station, and 20min by bus
Reviews
We used this place for our family trip with our parents, my elder sister's family and my little brother. Since I couldn't enjoy the spa at the Karuizawa Prince Hotel, we really had high expectation for this hot spa. The appearance of the lodging was really neat just as we viewed at Ikkyu.com. Since front desk people treated us nicely, our family could enjoy the good time viewing the inner garden with wood deck while waiting, raising our expectation further. Our hotel rooms consist of one combined room and two traditional Japanese rooms and is located close to the front desk. These traditional Japanese rooms with tatami mattresses were so cozy that our nephew liked them so much, saying that he would definitely sleep there. Although the lodging was not so large, with only ten grand bath rooms, the hot water at the bath was relatively lukewarm and we could stay the bath a long time. We had a great time because we didn't have to bring towels from the room and there is a place to put used towels at the dressing room. We could also enjoy pedicure because the room had several different kinds of manicures. Dinner dishes which were meticulously cooked were served with exact timing. We enjoyed eating because we were given detailed explanation on dishes when they were served. After the meal, when my sister's family took a walk, they drove them to "Stone Steps" one of the most popular sights there. They were really happy about that. We enjoyed dishes, spas and good night's sleep, but when we checked out, we couldn't buy the right size of "Manekineko-no-Daruma" (daruma-doll figurine with fortune cat face), because it was out of stock at the souvenir shop. After all we settled with bigger size of the figurine but that was the disappointment for us so it is the reason why I distracted one star for the review. Overall we had a very good time and were satisfied.
+ More
Sep 2015
We visited Ikaho at off-season which were not crowded with tourists. We enjoyed the pick-up service to the hotel before check-in and from hotel to Ishidan-cho after checking out. We appreciated the service very much. They listened to our allergy conditions and preferences to the dishes so that we enjoyed the food. We stayed at the room of Urushi, but we couldn't take an open-air bath because of the heavy rain. It would be better if there were parasols. In fact we enjoyed the open-bath the most. Because there was only one staff for the aroma essence, we couldn't enjoy it with two people together which was disappointing. It would be great if the room of Irori was a private room. To be frank, we had the free chamomile tea taken to the room of Irori because we were worried about the dust of the bedding. Though we had a good time taking the brown warm bath, we wanted some improvement on the rain protection for the open-air clear bath at the other building for our next visit. Although the disposable amenities in the bathroom was claimed to be environmentally friendly, it would be great if it were small but can be all used up. Using a bottle touched by visitors since yesterday or even earlier made me feel like visiting at a friend's home. I would understand it if it were a mountain cottage or a tourist home, but I feel pity that it happened with a high-end ryokan. "Calligraphy pieces" that I saw here and there in the facility and in the guestroom were appealing. It was exceptional that the household medicine had been provided in a dresser. As there were many places that I could not visit, I would like to visit Ikaho again. Thank you for your service.
+ More
Sep 2015
Overall, it was a really comfortable and really nice ryokan. The concierge service: The service was courteous, but not undesirably noticeable and the sense of distance was perfect, so it was wonderful service. Particularly, a male staff who was in charge of the dining had abundant knowledge and he was really wonderful. The meal: All breakfast and dinner dishes were tasty. The Akagi beef shabu shabu and peach jelly was especially delicious. I had told them that my birthday was this month, and they surprised me with a small cake. I didn't expect it to be that good, but it was actually really delicious. I wish they serve this regularly for dessert. Overall, there is nothing to complain about this inn. However, there were 2 things I noticed. - The towels in the room had poor water absorbency - There was a bath towel and a small face towel, but it would be nice if there were 2 larger face towels I would definitely like to visit again.
+ More
Sep 2015
Even though 2-year-old and 4-year-old grandson, my eldest daughter and two of us and total of five people stayed in VIP room, even the broken hair dryer was regrettable, but the meals was delicious, the hot water was also good and I am satisfied. The room staff even though she is young, but she listen carefully the story of my grandson, that's make me happy, And when we said because "We want to go to catch the bug" at the night, she kindly drive the car because "It's too far", I would like to visit and enjoying it with my husband.
+ More
Aug 2015
Everything was good. The disappointing part was that I could not use an open-air bath since my stay was during the rainy season even though I purposely reserved the room with it . I felt it little awkward that they use tatami mats for the floor of the bathroom, and it made me confused. If you insist me to complain, I felt the varieties and quantities of souvenir were not enough. Especially waitresses for the room and the staffs who prepare the bedding served me perfectly, and I have nothing to complain. First I thought the price seems to be high, but I am satisfied since my wife showed a good response.
+ More
Jun 2015
Our stay at Ikaho Onsen or hot springs during New Year holidays is an annual event for our family, and we used this inn for the first time. Because each inn has been adeptly built on the limited ground in Ikaho, it is hard to get rid of the impression that an overall space of inns is "tight" after all. Also the view that could be seen from the window was only other hotels and this may be something you cannot expect. I felt the lights in the room were a little dim. Because I stayed there with my family, I thought it might have been better if it was much brighter. In complete contrast, a restaurant was very open, bright and spacious, and meals were superb and I was able to feel very relaxed. I was very satisfied with the service with hospitality of the staff who served us. The bath water was a little tepid, but it was good for my child. It just disappointed me that I had to go to the main hotel to take an open-air bath. Because an open-air bath in the room was fairly hot, I must say a good point was that I could enjoy both the big bath and the open-air bath in the room.
+ More
Jan 2015
You can relax there as I only met few guests in the hotel, you can check in after 1 o'clock and it is easily accessible from the Metropolitan area compared to Kusatsu or Shima. I only saw few guests in the hotel so I think I have found the way to relax profoundly even only for one night trip. I was told that one of the female staff had just finished her training ,but including her, their service was excellent and made a good impression. When the service is too much you cannot really relax but their service was just right.
+ More
Jan 2015
【プライベート】Even though it was a last minute booking, the hotel responded very kindly. Upon our arrival, they recommended to go for Lake Haruna Illumination Festa, which became a very good memory. All the staff members were nice and kind. On the other hand, I found the room and the entire facility old. I also felt unfortunate that the bath attached to our room was not hot spring. I liked the good quality water in the large bathhouse and the fact that we didn't see many people as the hotel didn't have many rooms, but it would have been better if we had been able to enjoy the water in the guest room. I enjoyed the meal, but the menu didn't make me feel like I was travelling because they served many seafood dishes while the prefecture has no sea. Although I got to know on their website later that it was because they like to serve good food without sticking to local ingredients, as a tourist, I would be happier if they stick more to local cuisine and local ingredients. Having said that, as the general impression was good and also as it is close to Tokyo, I would like to visit again if I get a chance.
+ More
Dec 2014
Food and service were really good. But the room with a fireplace which cannot be used is too low to dine, too. I thought it was unpractical.
+ More
Dec 2014
I celebrated my mother's 88th birthday in Kouunkan, the luxurious annex of "Tsukagoshiya Hachibee" the old ryokan. After I made a reservation on the internet they suggested me to celebrate her 88th birthday and gave us meticulous service like upgrading our room to the room for honorable guests which made us very satisfied. The room consisted of a bedroom, a Japanese room and an open-air bath and although the facility looked a bit old it was luxurious and clean. We could have dinner at the table in the living room and even my mother who had bad legs could spend a relaxed time. Dinner was all rightly seasoned beginning with the bowl of miso soup, it was very delicious and was enough in its amount. Breakfast was the authentic "breakfast of a ryokan". I recommend it as a luxury ryokan including their service full of hospitality. Thank you for having me.
+ More
Nov 2014
It was really good inn. A trip with my grandchildren limits the choice in inns but they must have confidence in soundproofing and services, though being a luxury inn I had a joyful time. The thoughtfulness was just great, they brought a little legless chair with the character Doraemon on, and when they noticed us with diapers, they prepared a separate trash box for it. The room attendant was friendly and soon learned the name of my grandchild and was even cradling. As for the dishes, the soup had a really good taste. The hot water was Koganeyu, and it certainly gave the feeling of being in the hot spring I was satisfied. It should be supported by more wider range of customers if cosmetics were to be a little more fancy. Anyhow, it comes top in ranking. I would come back with my grandchild again.
+ More
Nov 2014
Three of us in the family stayed here. More than anything, meal was delicious. Every item in dinner was unique and tasted great. I enjoyed their delicious flavors till the last bit without getting bored. The quantity is a little low for men, but, considering you can have the second and more serving of rice that comes last, it would be ok. Next, the open-air bath in the room was good. It was big enough for an in-room bath. The water temperature was right so you could bathe many times. I bathed 6 times during my stay. The building itself is old and, in the parking lot, I thought I maybe made a mistake choosing the inn. But it was beautiful and cleaned well inside. I want to go back to stay again.
+ More
Sep 2014
Information
Check-in Time

From 1:00pm to 7:00pm

Check-out Time

Until 11:00am

Tax / Service Charge

Bathing Tax JPY 150 per adult is NOT included in the rates.

Credit cards accepted at this property

VISA / MASTER / JCB / AMEX / DINERS
Children

All children are welcome.
Children of 0 to 1 year old are allowed to share a bed with adult.

Pets

Pets are NOT allowed.

Parking

Free of charge for guests; Available from 1pm to 11am; Clearance 2.1m; Capacity 15 vehicles; No Valet Parking Service

Other policies & conditions

N/A