Shogetsu Grand Hotel
Founded in 934, the dining lodge is of long-standing and has been fostered by tradition. All guest rooms command a panoramic view of the gorge! Meals are prepared as seasonal Japanese-style meal trays by traditional chef and Iron Chef participant, Shuuichi Fujii. The incredibly popular Honey Smorgasbord is a service exclusive to Shogetsu.
- VAT is included, but bathing tax (around JPY 150 per adult) may NOT be included.
- Price in USD is based on the exchange rate as of today and might be different from that of the booking date.
Foods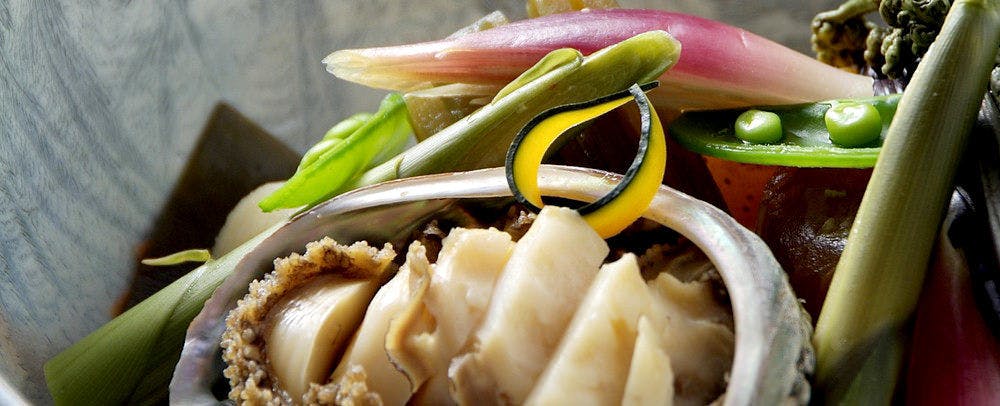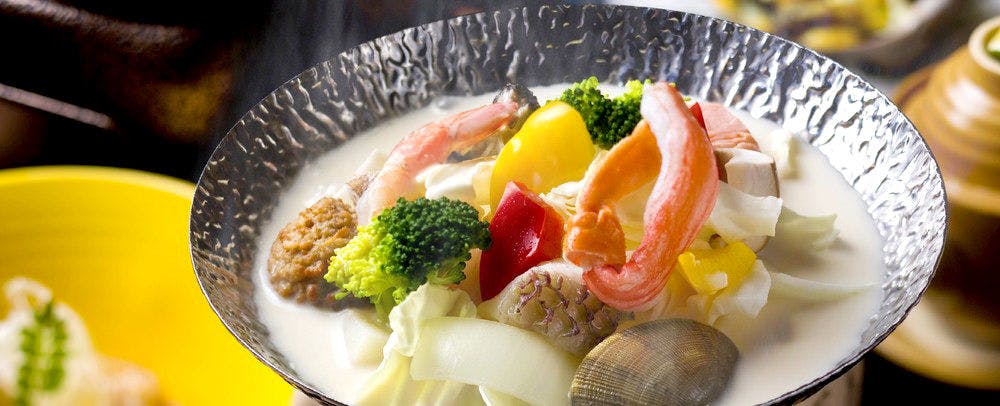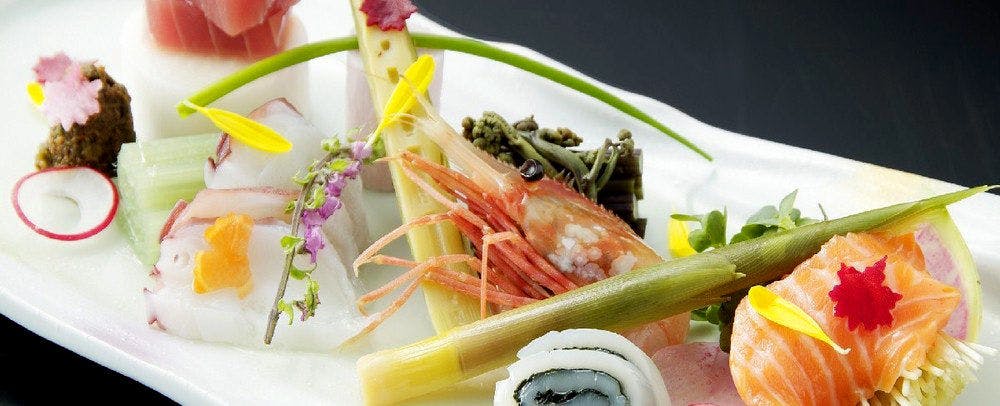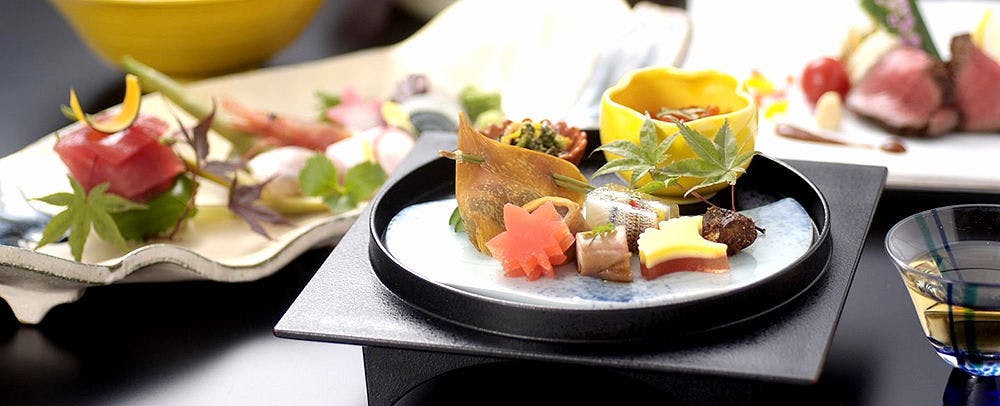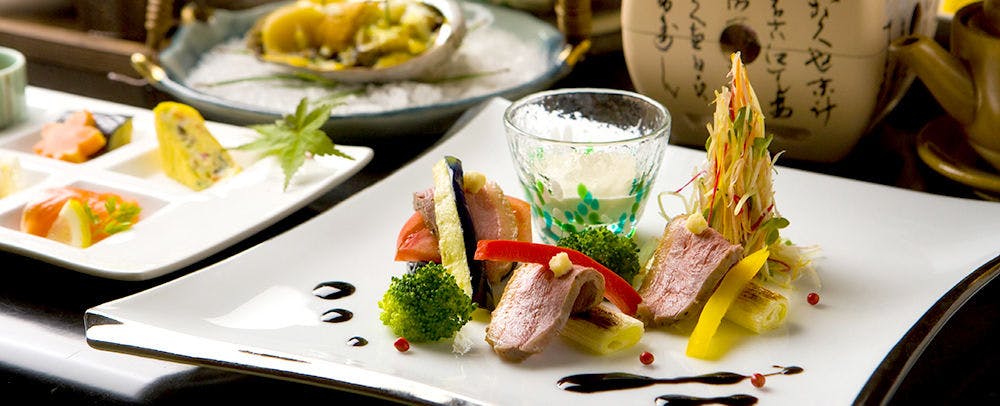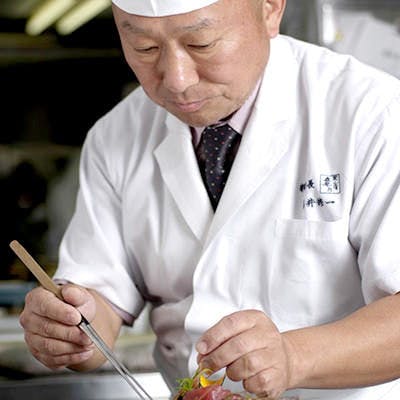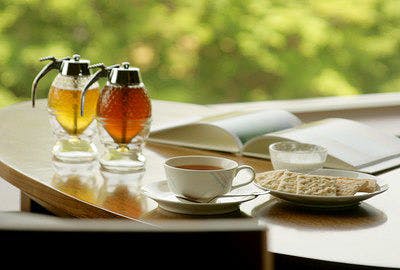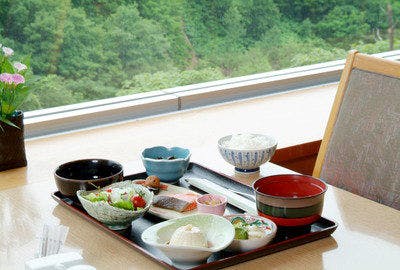 The highest quality cuisine prepared with a careful ear inclined to hear the voice of the ingredients. Incorporating ingredients from Hokkaido, we aim to provide the most palate tantalizing experience in line with the season. More than merely guaranteeing delicious flavor, our theme of "making each meal happy and fun" condenses Shougetsu's culinary history into individual dishes, and that secret recipe is at the heart of our hospitality.

Easy-going Hospitality. Honey Smorgasbord
With 20 different kinds of honey, crackers, yogurt, tea and other drinks, the buffet is one of our services that is extremely popular with women and children guests.

Breakfast made from uncompromisingly wholesome ingredients, "Japanese-Style Set Meal"
For breakfast, we prepare fresh and healthy ingredients including slow-boiled hot spring eggs, black soybean natto, and handmade tofu from a local maker to create a light menu that is good for the body. It is a perfect treat when enjoyed alongside the sprawling mountain stream landscape seen from the window of the "Senshin" Japanese-style dining area.

Baths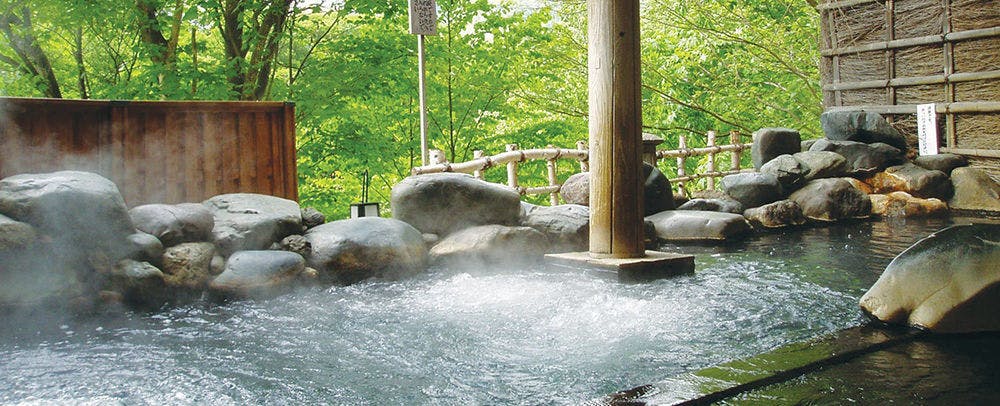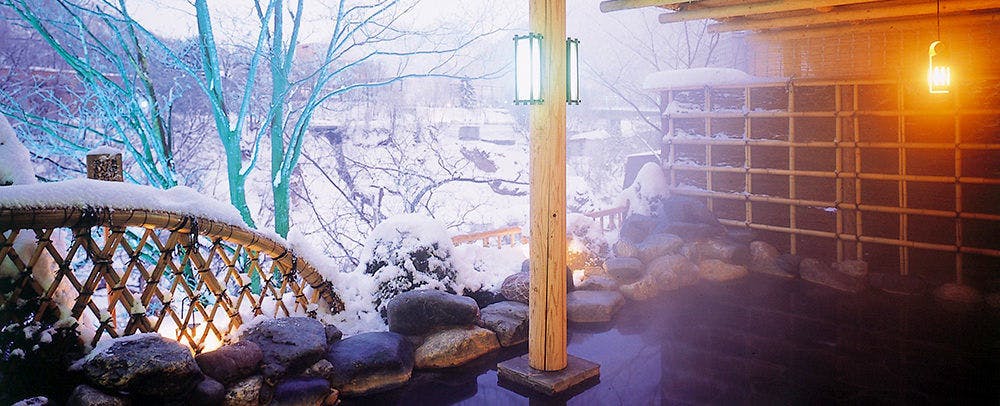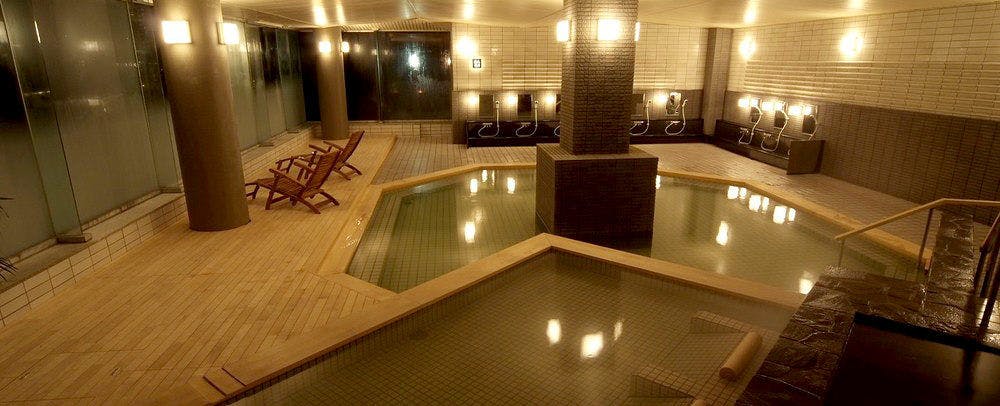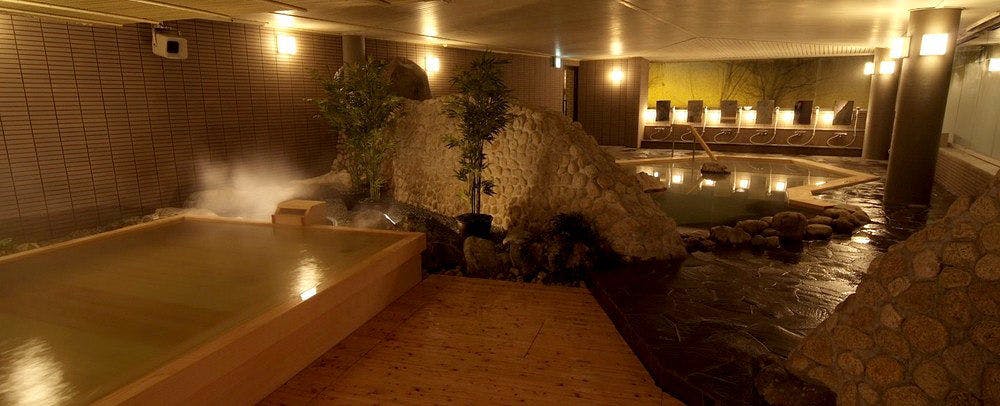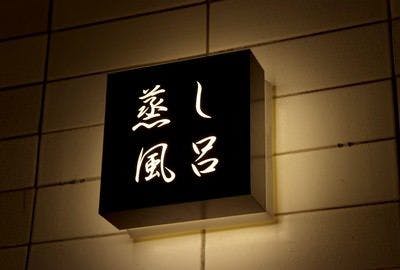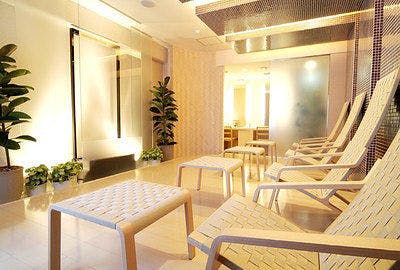 Benefits of free-flowing hot spring water straight from the source Shougetsu's bathing area proudly has 75°C (167°F) free-flowing source water. Among the many benefits and velvety feeling skin to be found at the hot spring, if one takes the time to soak slowly in the water, its own gentleness and tranquility will seep into both body and soul. Whether outstretching autumn foliage or a white wintry landscape, the ravine and mountain views seen from the open-air rotemburo bath extend their own comforting welcome to visitors.

Thoroughly warming to the body's core. Common Bathing Area
Shougetsu possesses 5 veins of hot spring water flowing up unceasingly from the source at a rate of 700 liters per minute. The sodium chloride water is thoroughly warming to the body, and makes it less likely that one will feel chilly upon leaving the bath.
Ledges perfectly suited to lounging and dozing in the water, one can take pleasure in bathing while enveloped in the calming scent of hinoki cypress.

75°C (167°F) natural fumes. Hot Spring Steam Bath
A steam bath that makes use of the fumes created by the 75°C (167°F) hot spring. It generates body sweat in reasonable amounts, and the benefits are abundant.
As it makes use of vapor from the hot spring source it is also gentle on the throat, and we highly encourage even guests that have disliked saunas in the past to give this bathing method a try.
Facilities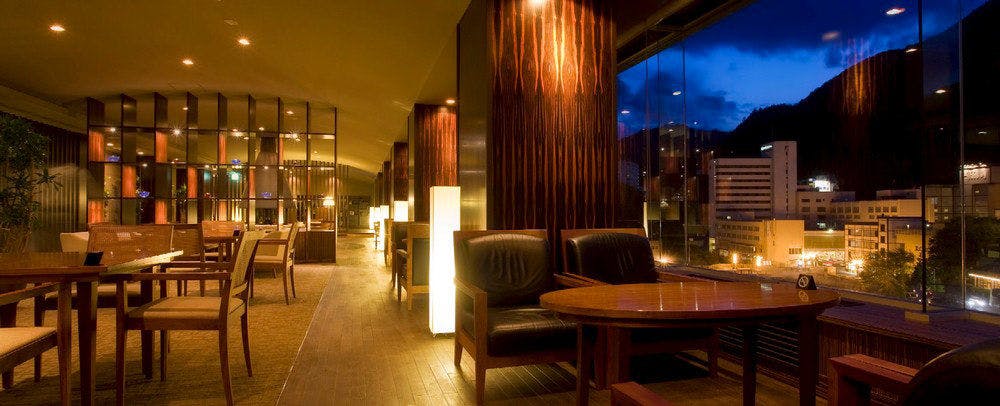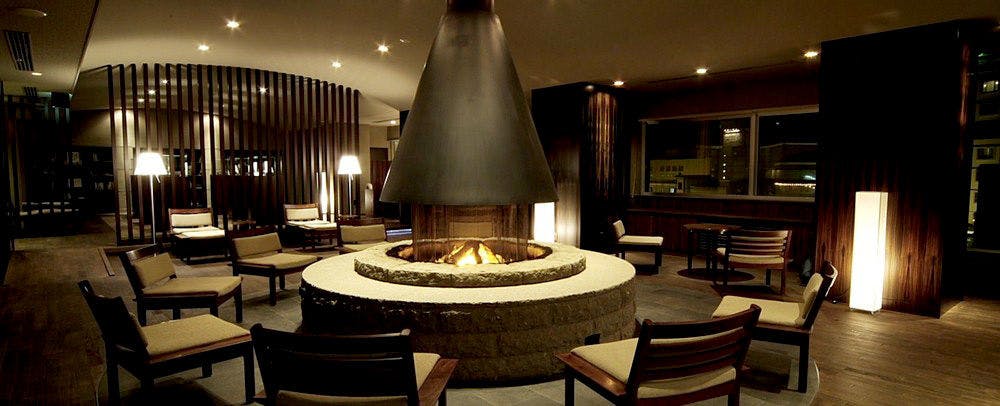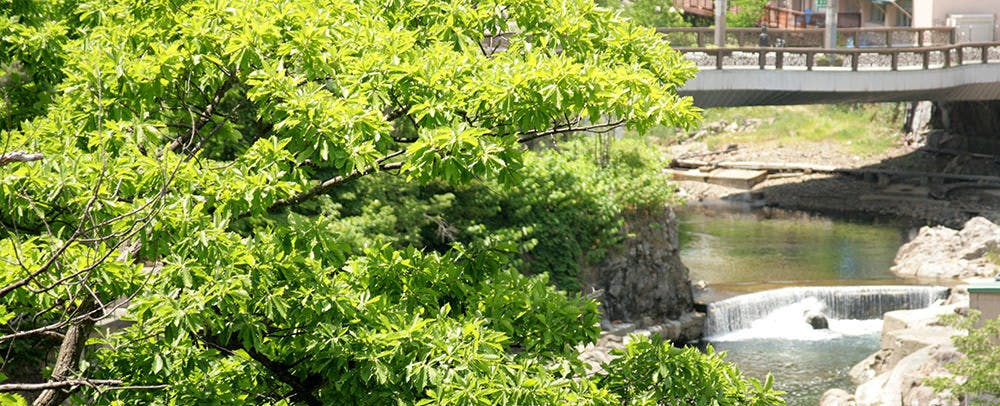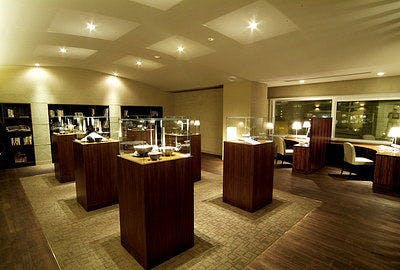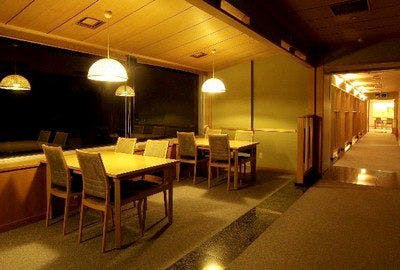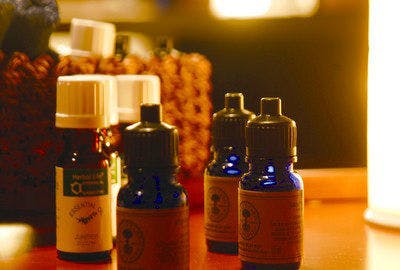 Library & Gallery 'Emina' At the library & gallery located at the back of the lounge, there are a number of books concerning Hokkaido, picture books, and other publications on display. Please feel free to pick up a book that catches your eye and take your time looking through it next to the warm hearth.

Heartfelt Cooking and Views of the Valley. Japanese-style Dining Area "Senshin"
At the breakfast and dinner serving Japanese-style dining area, "Senshin," we prepare and serve heartfelt cooking in order to fully appreciate each season's best flavors and scents while gazing out the window at the outstretched valley and invigorating natural landscape. We believe that hot things should be hot and cold things cold. By setting a high value on such commonplace ideas, we offer warmhearted and welcoming service.

Slowly permeating aromatic luxury. Beauty Salon
The cosmetics used at Hokkaido Brand Este are limited to Hokkaido and are made from a mixture of natural ingredients including fossilized shellfish powder from the shore of Lake Akan, blue honeysuckle from Tokachi, black soybean oil, and deep sea water from the Okhotsk ice floe.
Access
3-239, Jozankei Onsen-Higashi, Minami-ku, Sapporo,Hokkaido,061-2302,JAPAN
From New Chitose Airport:
Take a Jotetsu Bus or Hokuto Kotsu Bus (Approx 100 min) and 1-min. walk from the Jozankei Jinja-mae bus stop.
From JR Sapporo Station:
Take a Jotetsu Bus, get off at Jozankei Jinja-mae bus stop (about 70 min) and 1-min walk.
Or take the Jozankei Onsen Kappa Liner express bus is also available from Sapporo Station to Jozankei Onsen (reservation-only)
From Makomanai Station on the Namboku Subway Line:
Take a Jotestu Bus, and 1-min. walk from the Jozankei Jinja-mae bus stop.
Reviews
I come to Jozankei rather often, but I tend to change where I stay every time I come, and this time I decided to stay at the Shogetsu Grand Hotel. With family and relatives, we came as a rather large group of 8, and I'm sure we were a little annoying to deal with, so let me first say thank you for listening to all of our picky requests without even a single grimace. The rooming situation was four to a room. With two beds and two sets of futon bedding laid out on the tatami matting, it was a layout with room to spare. We had dinner in the prepared banquet room. We were fully able to take our time and enjoy the hot spring cooking in the spacious open area. It was a pretty orthodox style meal, the dishes came out one at a time but without falling too far behind or ahead and were made using local produce. Small Hassun amuse bouche, Kobachi appetizers, meat, fish... I was able to eat everything, including the final dessert, without feeling like it was too much. Thanks to the waiting staff who were also very friendly, we were able to spend a really great time. The hot spring is a little lower in temperature than a normal one, and there was also on open-air rotemburo bath. The steam bath is a sauna made from using the hot spring, and is just the sort of extra flair one would expect from a hot spring near the source. The morning meal was also a breakfast made mainly from the local harvest. Our group was primarily older folks, but thanks to the help of all the staff, we didn't have any particular issue or trouble worth remembering about our stay. Thank you again.
+ More
2016/09/20
This time we got bleseed with good weather, and we went rafting as a family of 4 in Jozankei. After discussing with the hotel, they earnestly looked up a bunch of different things for us, and in general the response from the hotel staff was wonderful. Though I can't deny that some of the facilities are starting to show their age, staying in a Japanese-style room friendly to my tobacco-allergic daughter, the food was delicious, the views great, and the bathing splendid. The whole family was also happy about the help-yourself coffee and honey.
+ More
2016/08/20
I managed to work in a stay around my work schedule. The support from members of staff, the common bathing area and room, the hot spring water, and meals were altogether great. The family that accompanied us also had an excellent time.
+ More
2016/05/20
Information
Check-in Time

From 3:00pm to 7:00pm

Check-out Time

Until 10:00am

Tax / Service Charge

Bathing Tax JPY 150 per adult is NOT included in the rates.

Credit cards accepted at this property

VISA / MASTER / JCB / AMEX / DINERS / UNION PAY
Children

All children are welcome.
Children between the ages of 0-3 years are allowed to share bedding with you.

Pets

Pets are NOT allowed.

Parking

Free of charge for guests; Capacity 40 vehicles; No Valet Parking Service;

Other policies & conditions

Nothing in particular