Yuzuya Hotel
Once one has passed through the gate of the Yuzuya hotel, the ambience here is that of an ancient capital mountain dwelling. As if the bustle of Gion were a fabrication, tranquility lingers in the refined atmosphere. The storehouse and wooden doors and utilized at each and every turn produce a rustic and profound quality. It brings about nostalgia, as if one had visited sometime long ago. Looking out upon the courtyard from the guest room corridor, yuzu trees and the fall foliage color the elegance of autumn. One can enjoy hot yuzu citron bathing water in the cypress and the family baths. In addition, at the first floor restaurant "Isshinkyo," cuisine featuring abundant yuzu fragrance, Kyoto beef pressed sushi, and more await your dining pleasure. Experience yuzu to the utmost in Gion, Kyoto.
- VAT is included, but bathing tax (around JPY 150 per adult) may NOT be included.
- Price in USD is based on the exchange rate as of today and might be different from that of the booking date.
Foods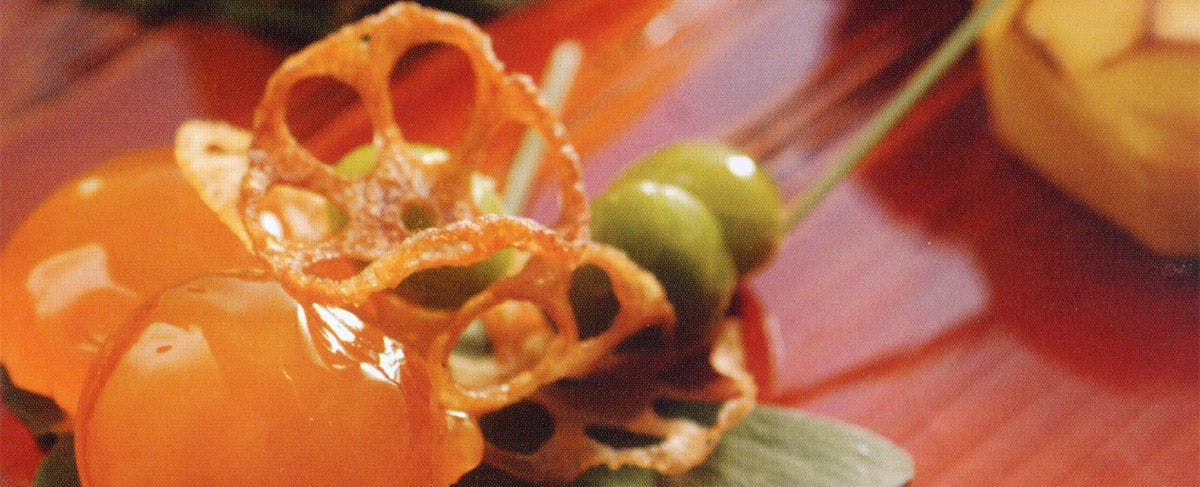 Culinary Seasonal Almanac - Kudo Hearth
First-floor Kyoto dining place, "Yuzuya Ryokan Isshinkyo." The cuisine makes use of seasonal ingredients from every part of Japan and which leave an impression. Particularly worth noting are the kyo-yasai vegetables and Mizuo Yuzu referred to as Maboroshi no Yuzu (Dreamlike Yuzu), and in addition this local speciality- Kyoto Beef. Yuzu nabe (hot pot), Kyoto beef pressed rod sushi, artistic and seasonal kaiseki cuisine, rice prepared by kudo hearth. All of this awaits your dining pleasure.

Kyo-yasai Vegetables and Kyoto Beef
Kyoto Beef is said to be almost illusory due to its limited production quantity, and we have prepared pressed rod sushi using this highest quality meat. Even throughout spacious Kyoto, this is a menu item only to be encountered at Isshinkyo. Faintly sweet and almost melting in one's mouth, we would encourage you to try the exquisite gem that is Kyoto Beef at least once. Along with pressed rod sushi made using kyo-yasai, it's perfect for tiding oneself over. Served at lunch, the charcoal grilled steak bowl using Kyoto Beef is also a dish in which we take great pride.

Culinary Seasonal Almanac - Kudo Hearth
In the olden days every house had its own "Kudo hearth." The scent of delicious rice rising up from the kudo. Warm, nostalgic, it is a symbol of those many houses. At Yuzu Ryokan Isshinkyo, the kudo hearth welcomes guests at the entrance. In every season we are freshly preparing rice and awaiting your arrival.
Baths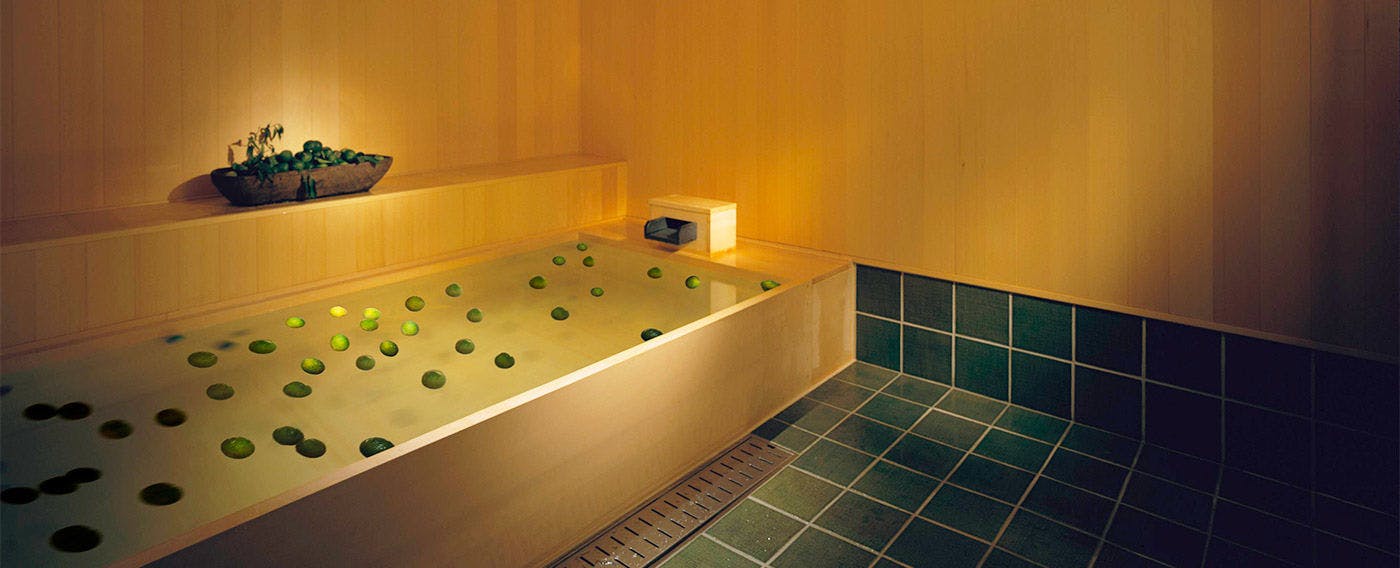 Relaxed in the Yuzu Bath Before anything else, soothe your travelling fatigue in the cypress bath tub with floating yuzu. We have also provided handmade yuzu soap. The scent of yuzu has relaxing effects, and its capacity for water retention will moisturize one's skin.
Facilities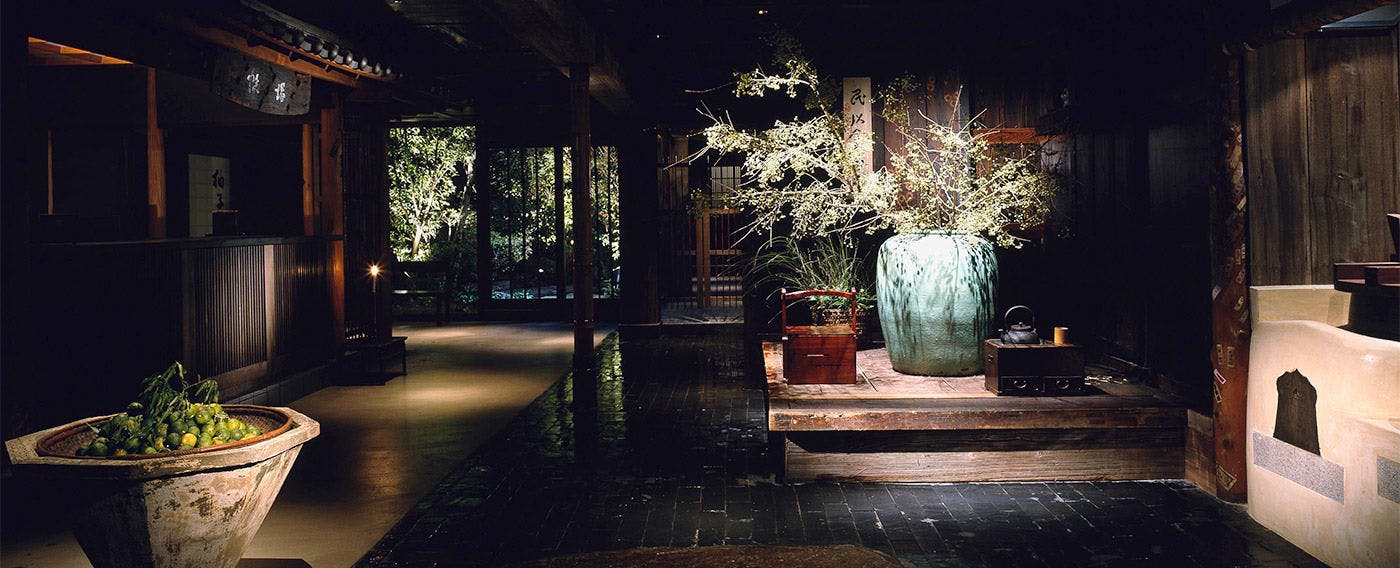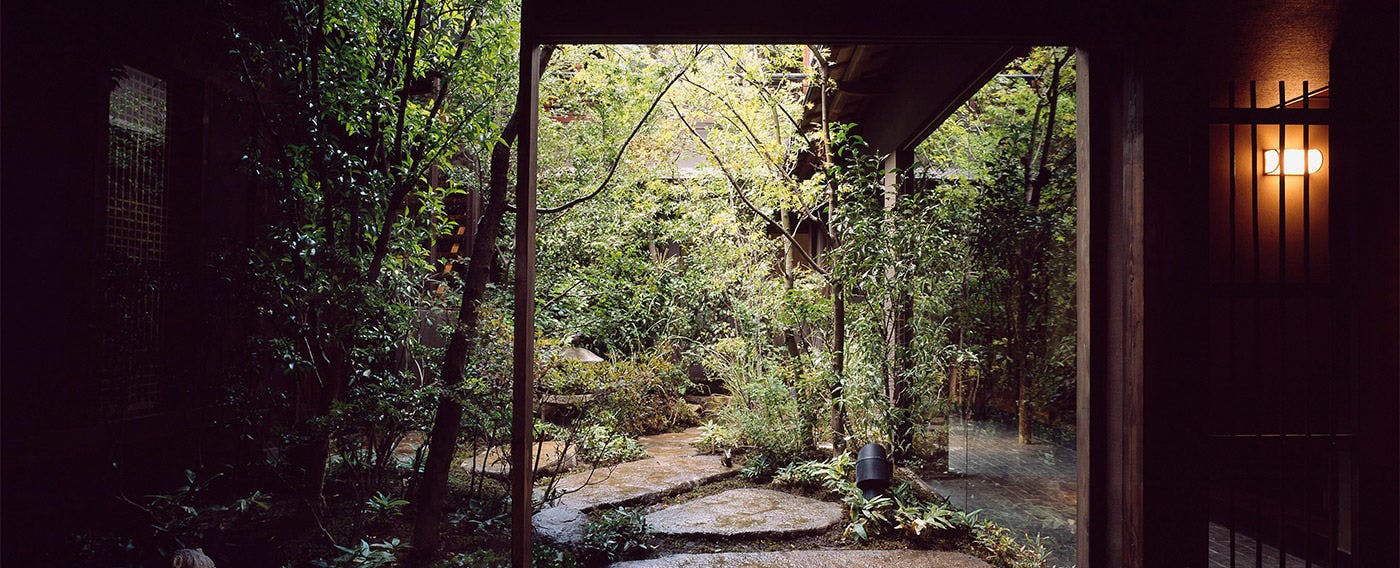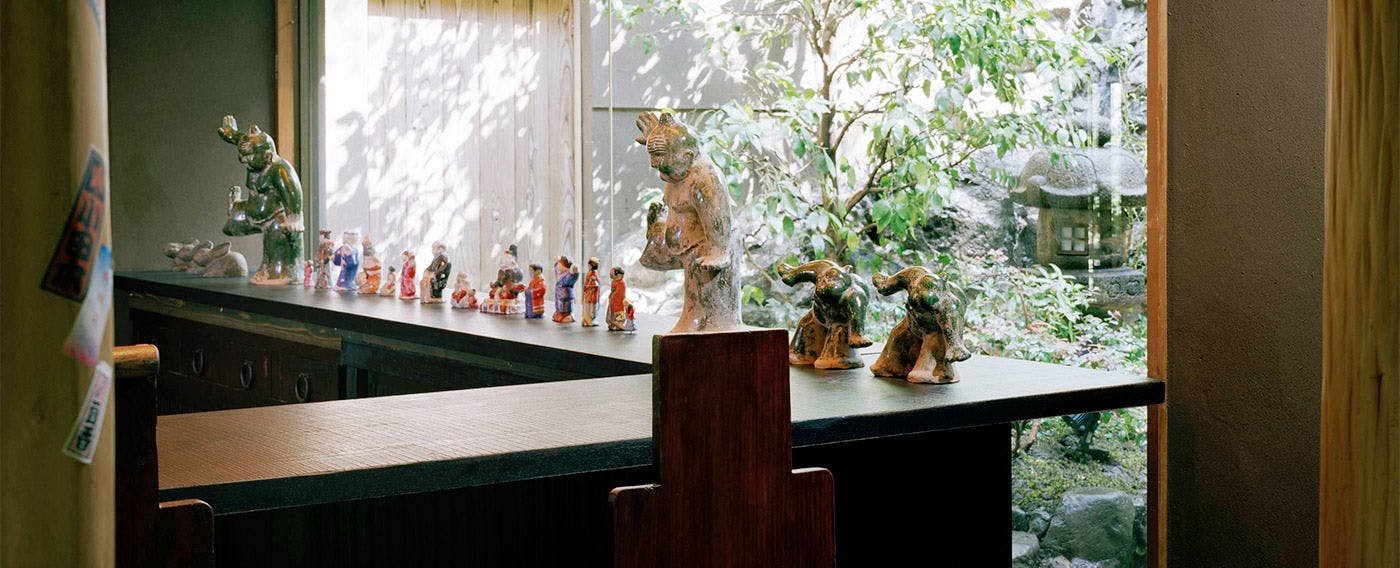 Finest restaurant to stay An "Auberge" is a restaurant where one can also acquire accommodation. Based around the concept of a "ryokan inn operated by a restaurant," we put our utmost into our cuisine. Jointly linked with our restaurant in Kyoto, we strive to meet customer's expectations. With the motto of "A Japanese Ryokan means delicious," we put forth our best efforts.
Once one has passed through the gate, the ambience here is that of an ancient capital mountain dwelling. As if the bustle of Gion were a fabrication, the tranquility of the refined atmosphere produces a rustic and profound quality. It brings about nostalgia, as if one had visited sometime long ago.
At Yuzuya Ryokan Isshinkyo, we cherish the tradition of Japan and the refinement of Kyoto. In Kyoto Gion where strict refusal of first-time clients is upheld, we arrange banquets and invite maiko and geisha (separate fees apply) so that everyone can become familiar with the geisha district, even if only a little bit. We invite you to enjoy those numerous traditional arts. In addition, we also will introduce guests to nearby tea house bars, etc. If it has to do with Kyoto, please consult with us about anything.

Access
545, Minamitonari, Yasaka Shrine, Gion-machi, Higashiyama-ku,Kyoto,605-0074,JAPAN
By Train
8 minute walk from Kyoto Shijo Station
10 minute walk from Hankyu Kawaramachi Station

Reviews
If your purpose is Kyoto Sightseeing, I think that this inn which is adjacent to Yasaka Shrine is a no-complaints, wonderful locations. However, because it is a bustling location, at night you can hear car horns and motorcycle engine, which I guess is unavoidable. The room lighting is on the darker side, and it's by no means spacious. Since it's an inn in the middle of town, you also can't get your hopes up about the view opening the window. The larging bathing facility and baths are just big enough that if 3 people were to get in, it would probably feel a little cramped. But the food was even more fantastic than I had been expecting. The evening meal was made from local and high quality ingredients, every dish looked great and tasted great, and it really was a thing of joy. It's not by any means a cheap accommodation fee, but for individuals more concerned about location and excellent food than about the room or bath size, I think I can recommend it.
+ More
2017/04/01
It is an old ryokan hotel, but they seem to have charmingly turned that oldness into a kind of refinement. The casualness of the customer service was great, didn't destroy that refinement, and I was able to have a calm and relaxed stay. The food went beyond the decent level. As someone who personally loves ayu sweetfish, being served that level of ayu was a little moving. Probably about the 3rd best ayu in my life, preparing it at that level must be an awful lot of trouble... Also, we went for the breakfast thick-fried egg omelettes, and there must surely be some amazing folk in the kitchen. I could only eat a little bit, however, since the hotel's location was too great and I ended up drinking too much until the morning came around... The bath, washstand, and toilet really match with the old interior, but installations are new and the included facilities went beyond the basic necessities. Friends and lots of places to have drinks are within walking distance, so if I have another chance to go to Kyoto, I definitely would like to go and stay again. Since I have nothing to complain about, I've left a full-star rating.
+ More
2015/10/01
I am always totally satisfied. The meals are delicious and the location is also convenient. It must be hard to get a reservation due to the small number of guest rooms.
+ More
2015/08/01
Information
Check-in Time

From 3:00pm to 7:00pm

Check-out Time

Until 11:00am

Tax / Service Charge

Nothing in particular

Credit cards accepted at this property

VISA / MASTER / JCB / AMEX / DINERS
Children

Use of the facility by children under the age of 13 is not admitted. (Please make bookings for those over 13 at the same rate as an adult guest)

Pets

Pets are NOT allowed.

Parking

There is not parking facility at this hotel. Please use the nearby coin-operated parking.-In the event that your arrival will be past 19:00, please be sure to contact us.

Other policies & conditions

Please be sure to read the following information: At the time of booking, please enter a contact number (mobile, etc.) at which you can be reached during the daytime in the "Lodging Guest Contact Information" column.