WANOSATO
"Welcome to the home in Japan… Wanosato. It's the ryokan of only 8 rooms among the truly natural nature of 15,000sqm, with the huge mountains in Hida in the back. You can find the new world, or the quiet retreat for those refined, with Japanese traditional fireplace ""Irori"" and water wheel. Feel the true Japan, enjoying the heartful hospitality for tourists and perfect kaiseki cuisine."
- VAT is included, but bathing tax (around JPY 150 per adult) may NOT be included.
- Price in USD is based on the exchange rate as of today and might be different from that of the booking date.
Foods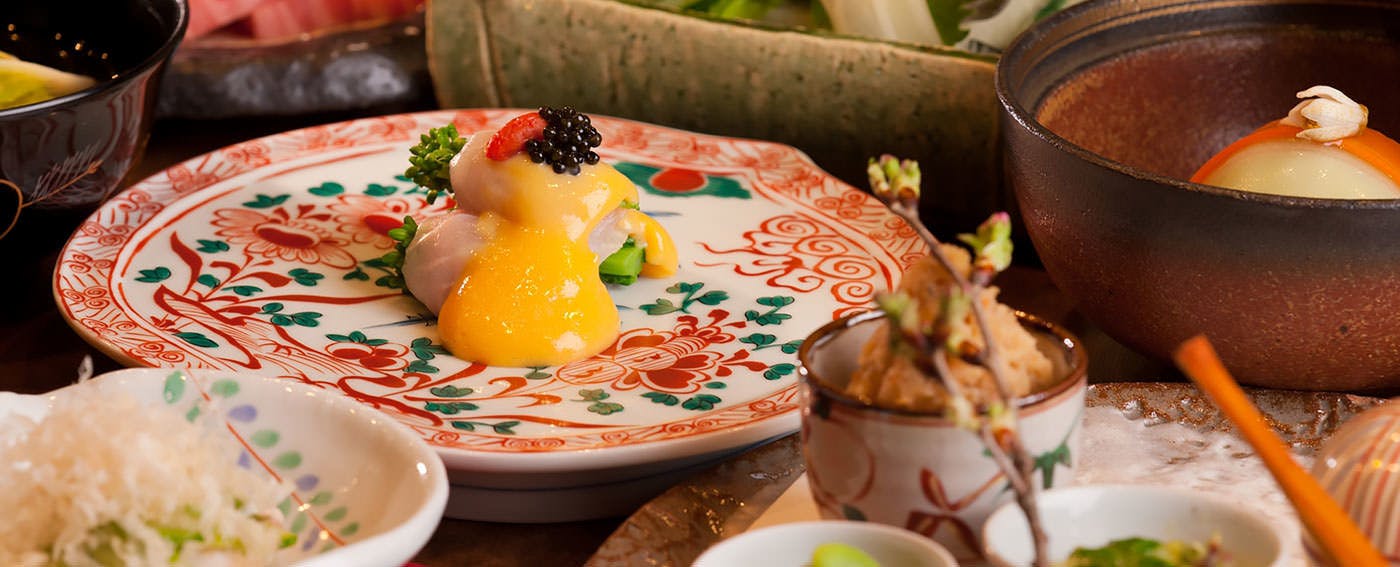 Foods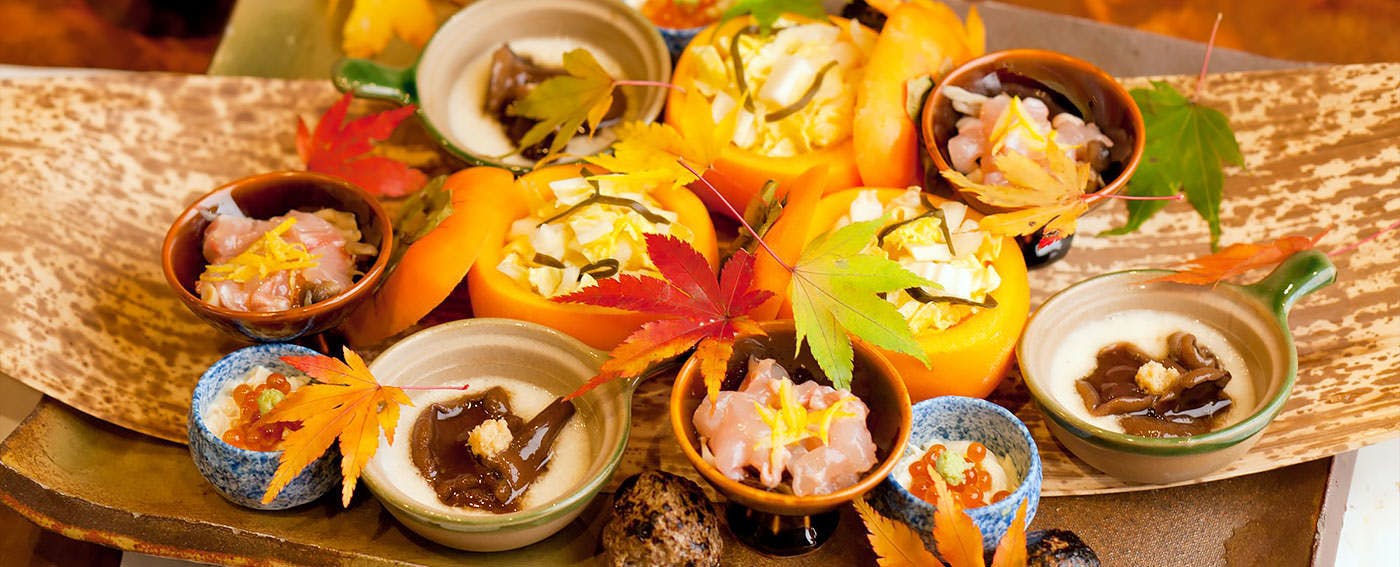 Foods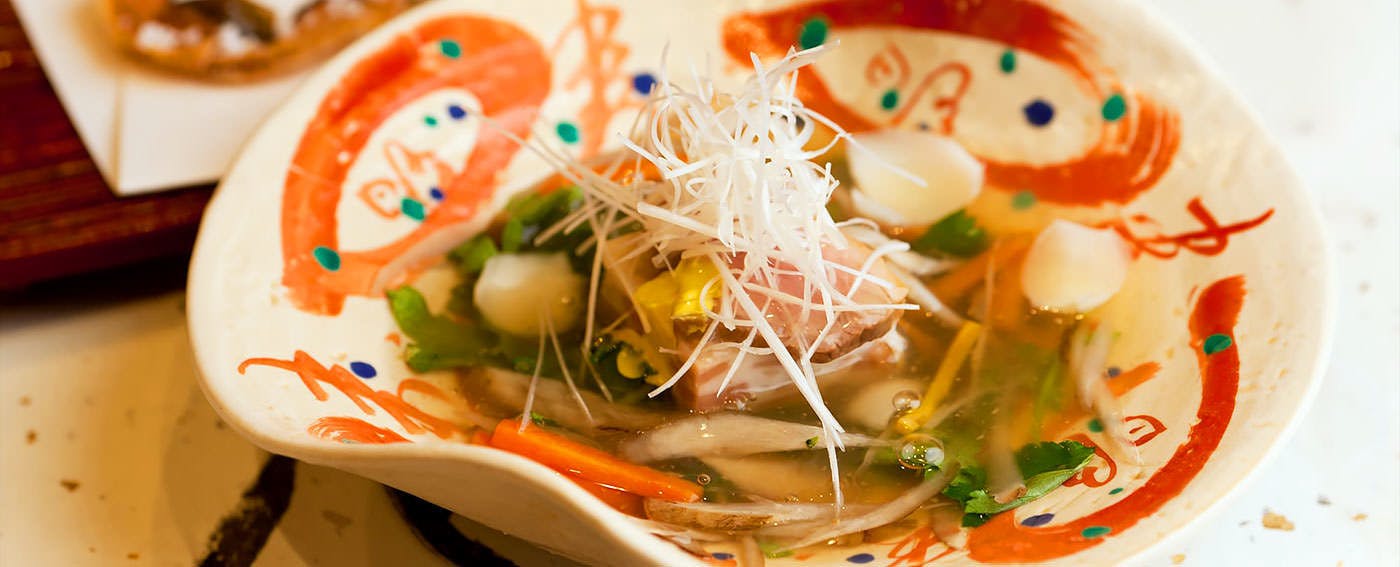 Foods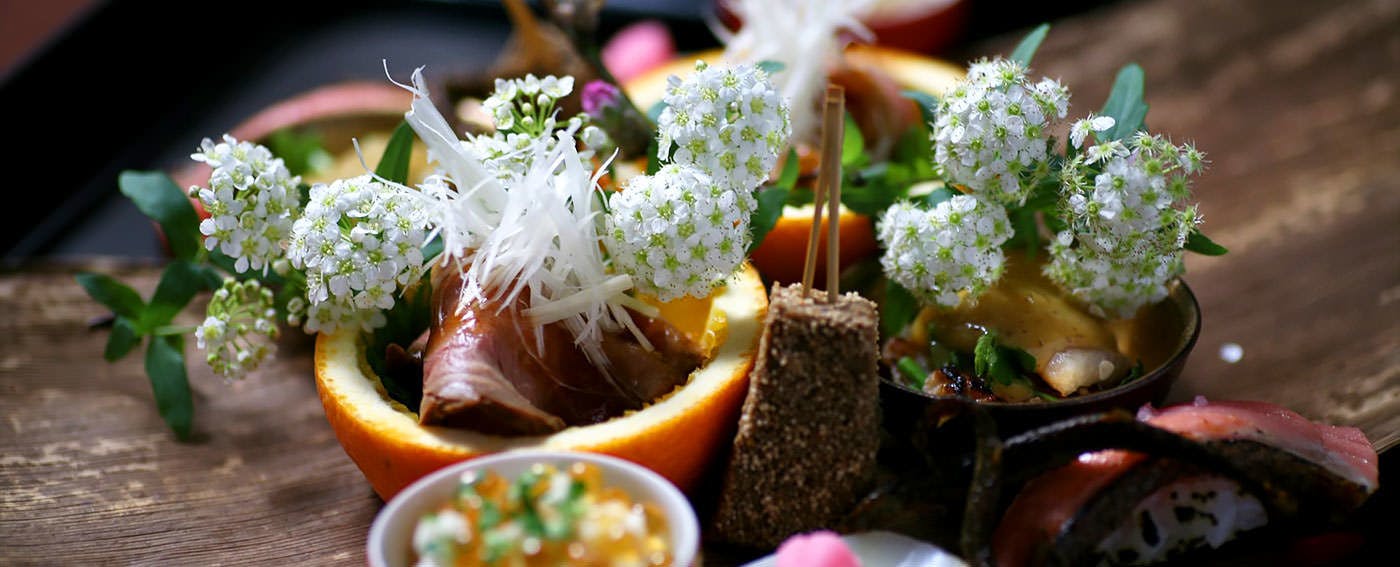 Foods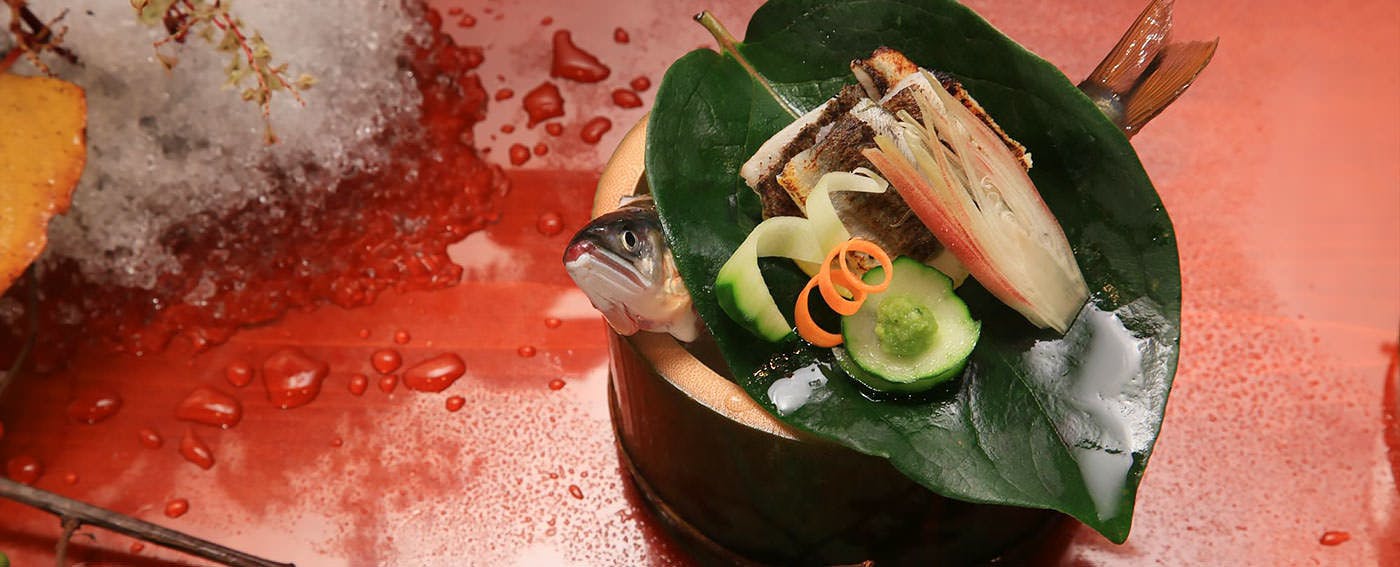 Foods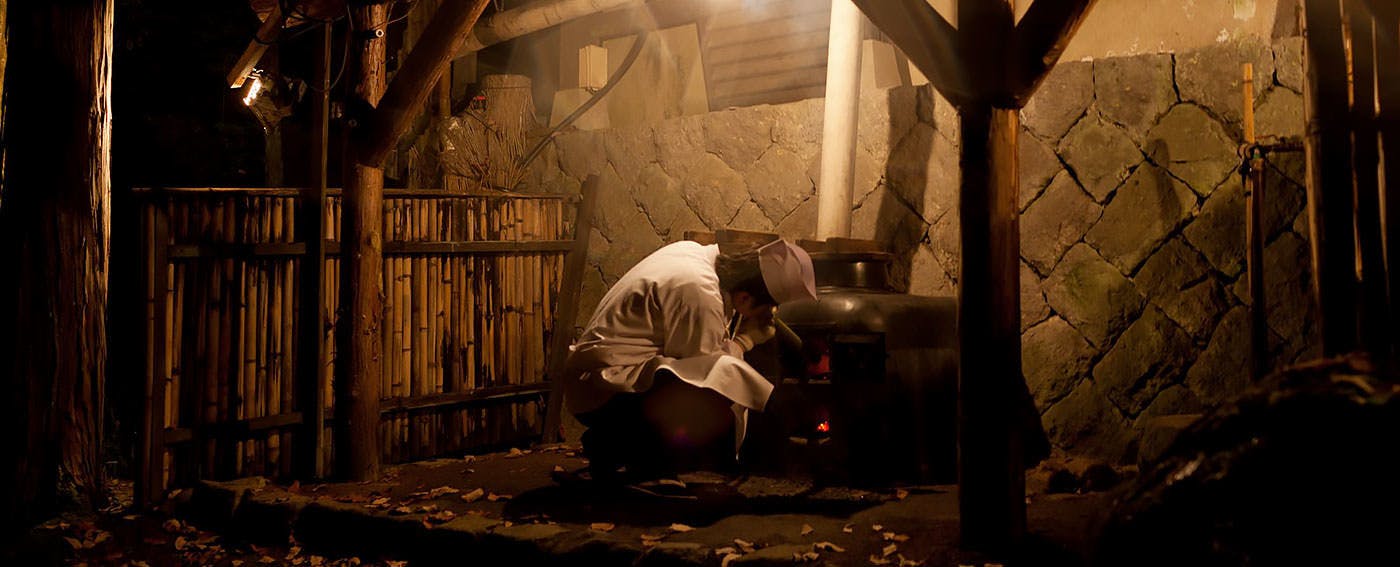 Foods
Fully enjoy seasonal foods Best foods in mountain towns come with each season. Not only Hida beef but also Hida vegetables, Iwana and Ayu, both of which are river fishes in Japan, and all the other foods grown in the great nature, are served by chef, with seasonal flavor in each dish. Rice cooked in a traditional rice kettle lets you feel at home.
Baths
Large Public Rock Bath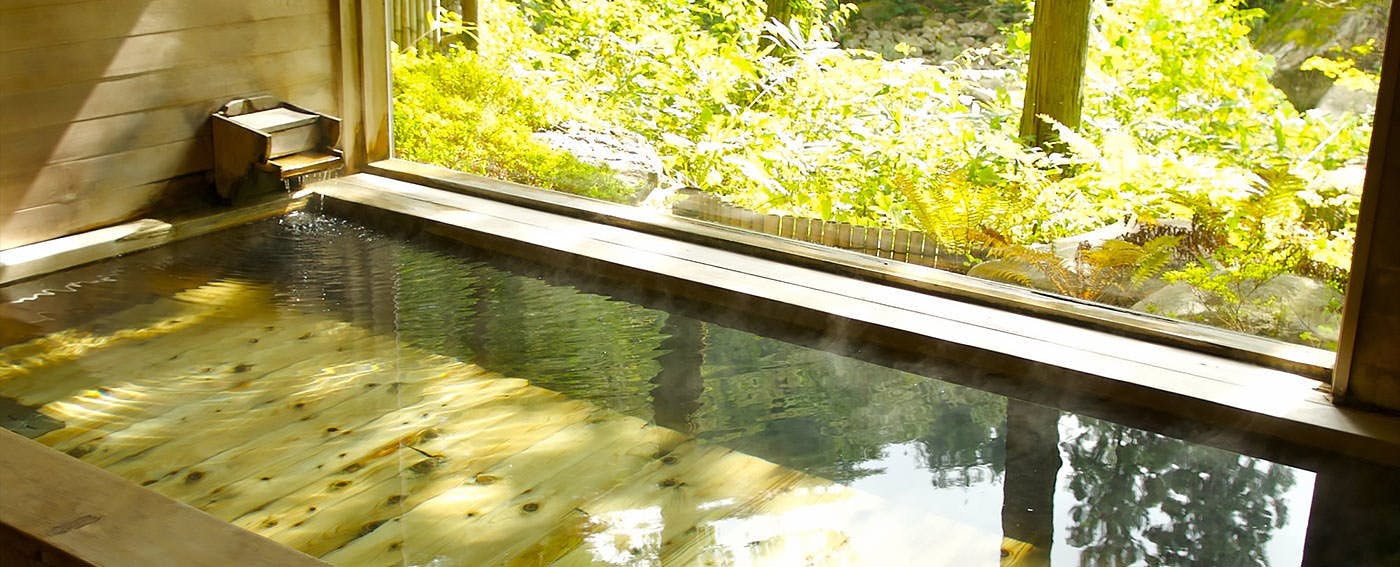 Large Public Wooden Bath (Japanese Cypress)
The place to heal your daily stress and relax you "Hida-Kuraiyama Onsen", the hot spring award only Wanosato received, has 2 types of rock bath and wooden bath. Both are soft and skin-friendly, and keep you warm even until the next day.
Facilities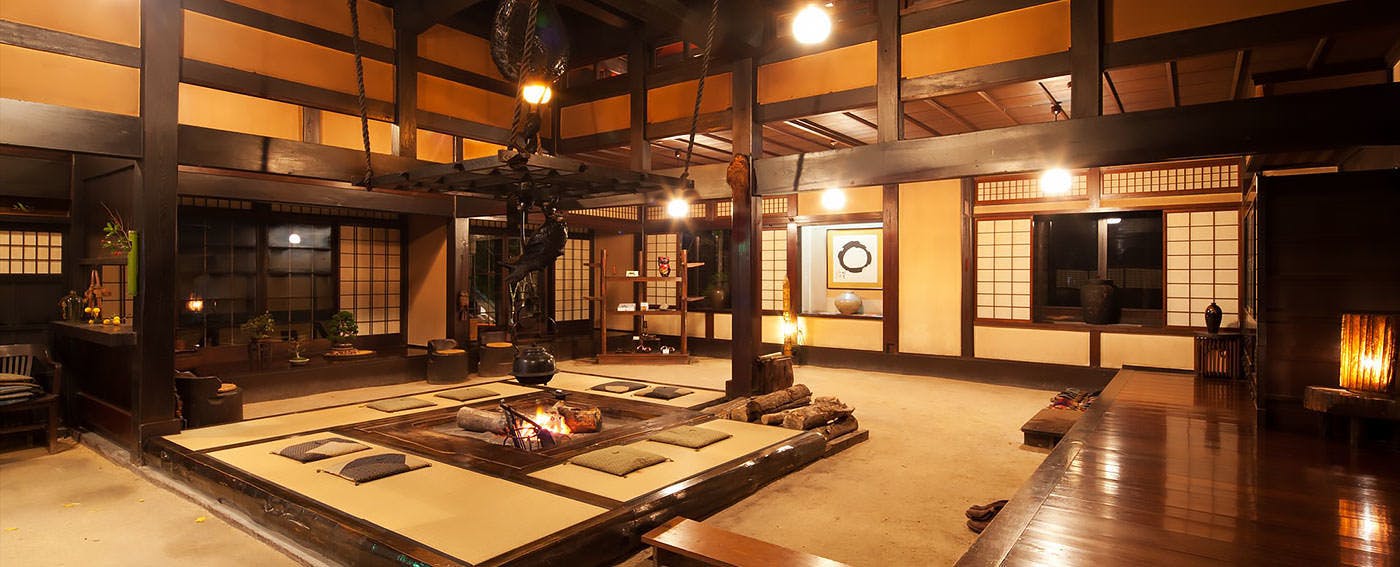 Lobby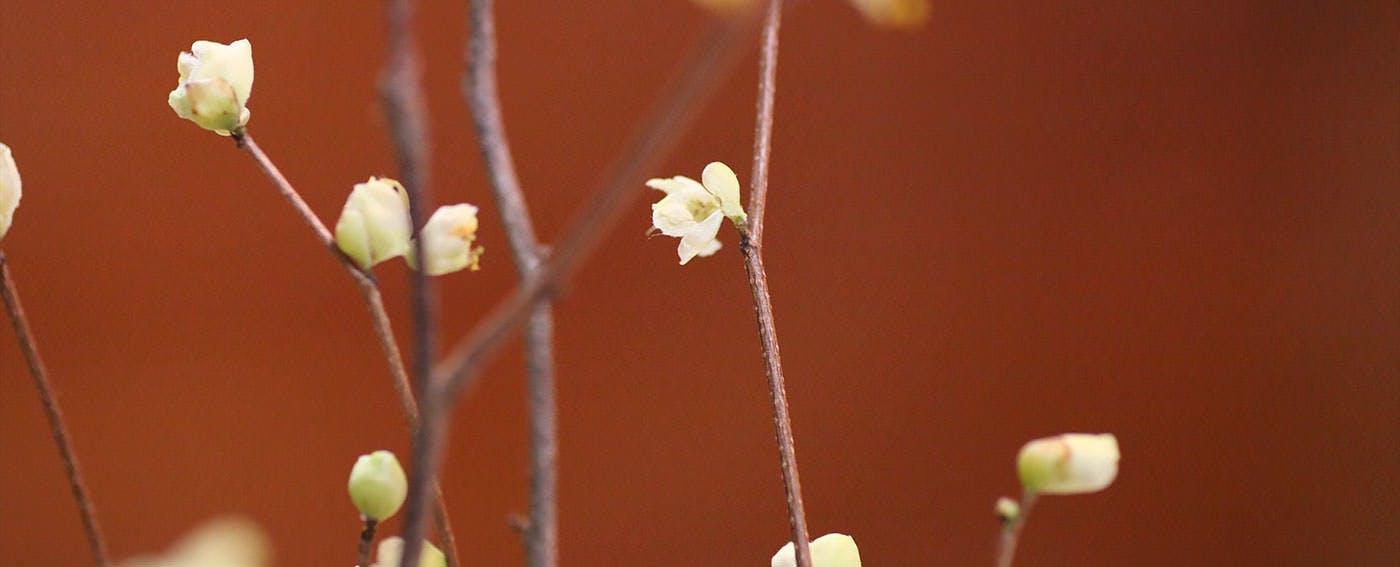 Spring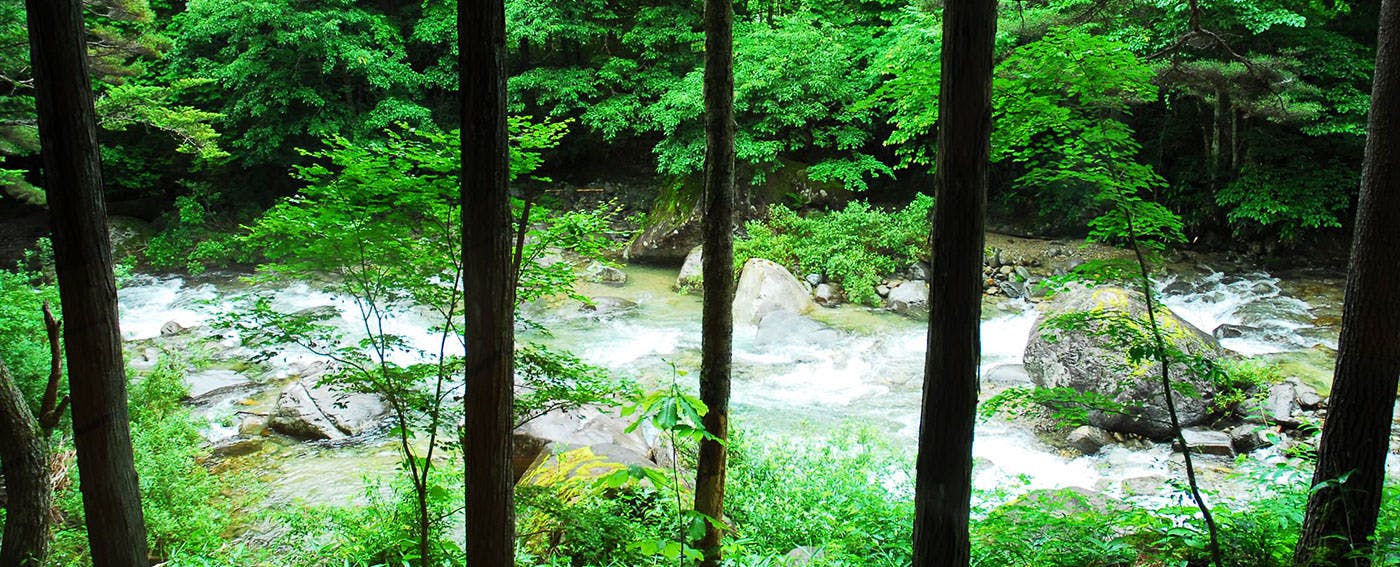 Summer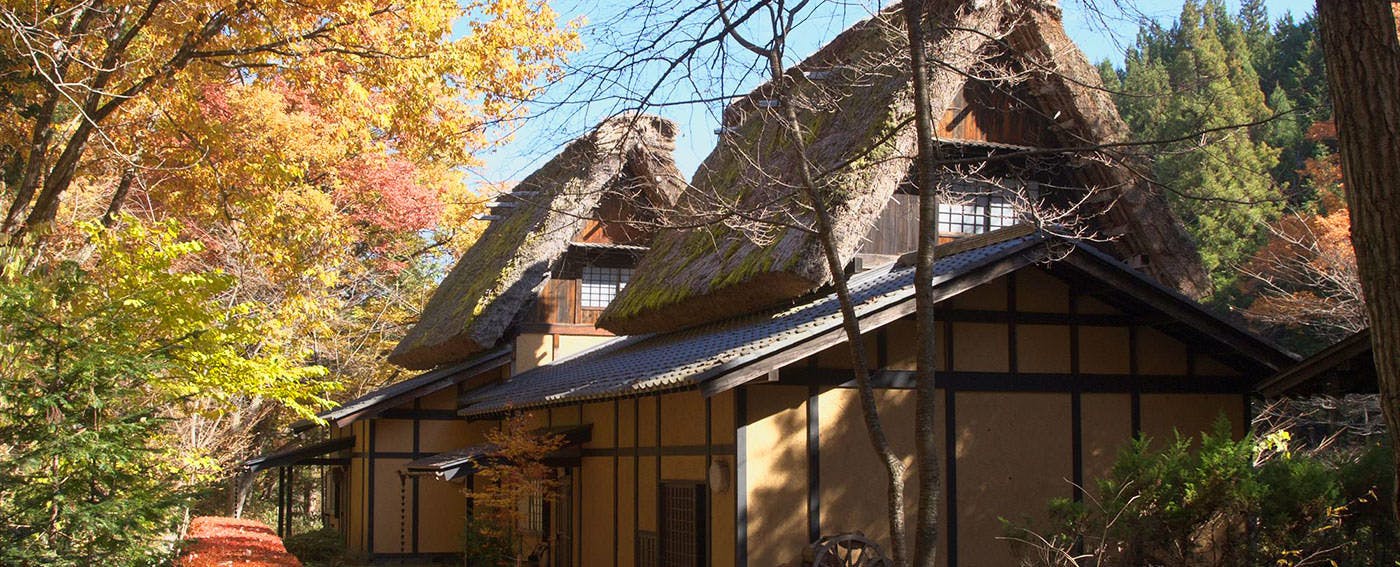 Autumn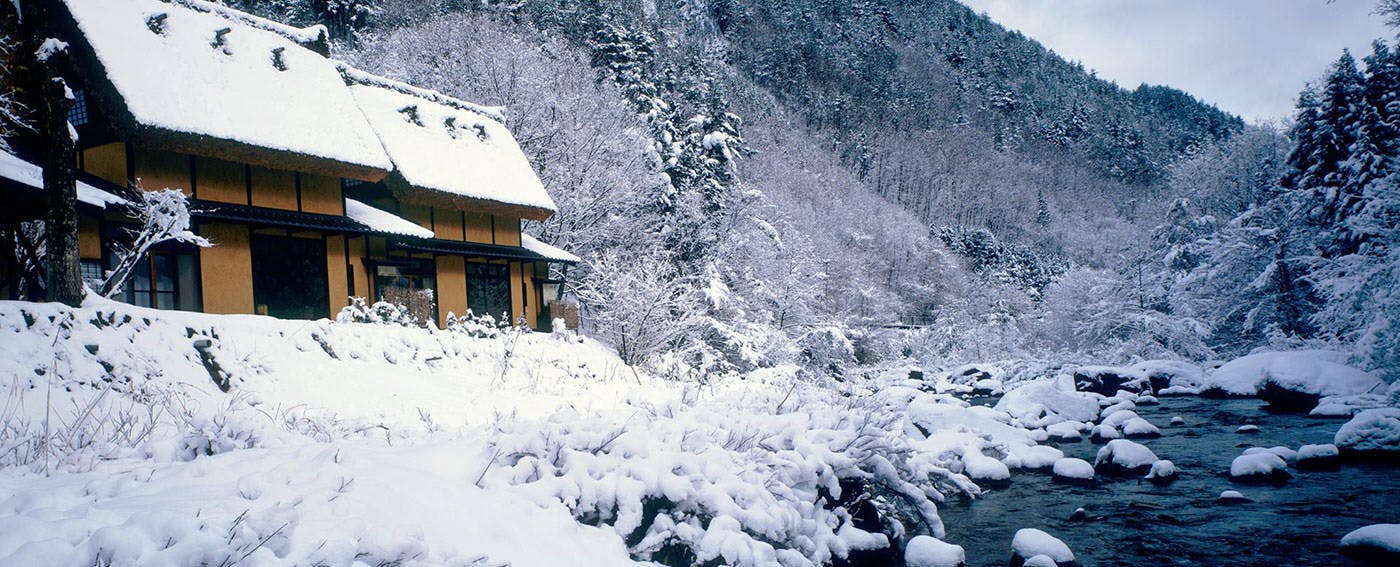 Winter
Time to enjoy meeting and talking to new friends The lobby has Japanese traditional fireplace "irori", to serve tea, grill fishes from river, and enjoy "kappo-zake", the traditional sake with stories by local people. Feeling the warm fire, lose your sense of time and talk to someone you just met here. It's also a joy in travelling.
Access
1682 Ichinomiya-machi, Takayama-city,Gifu,509-3505,JAPAN
BY TRAIN
From JR Takayama Station (Takayama Main Line): 20min by taxi.
BY CAR
From Takayama-nishi IC Exit (Tokai-hokuriku Expressway): 30min by car.

Shuttle service is available from/to JR Takayama Station, for free of charge for guests with below schedule. Prior reservation is required.
From JR Takayama Station: 2:10pm / 3:10pm / 4:20pm / 5:10pm
From Wanosato: 9:00am / 10:00am / 11:00am
Reviews
We had a wonderful stay at the Wanosato. The staff was extremely nice and helpful. We loved the woman who greeted us and the man who served us our meals. Our driver brought us warm towels, which was lovely. We would love to come back! Thank you!
+ More
Dec 2016
I come to walk around hotels near the mountain stream. There was not storyteller at the open hearth and I didn't accept an explanation about it. You didn't explain a privilege to me. I can't understand you have three restaurants for 8 room. Excellent facilities, if there was information about decorations it would be more educational. Although Niigata rice at the dinner was delicious, it is pity that it was not the local Hida rice. I was offered grilled ayu fish on the house, that tasted extremely delicious. Thank you very much. I would like more ingenuity with things such as facilities, amenities, shops. If there was an additional open-air bath in the private room (hot spring), development and information of the surrounding walking environment, it should surely be representative of Japanese inn.
+ More
Sep 2015
I came here to walk around the hotel near the mountain stream. There was no a storyteller at the sunken fireplace and there was no any description about that. There was also no description about the privilege. It is difficult to understand about providing 3 dining spaces for 8 rooms. I think if I have wonderful guidance of facilities and decorations, I can study even more. The Niigata rice used in my dinner was very delicious but I felt pity that it was not my local Hida rice. Thank you for the great taste of grilled Ayu with salt service. I want you to work a little bit more on facilities, attractiveness and shop. If you add the open-air bath (On-sen) in private room and have the facilities and guidance for walking around, this place must be the representative of Japanese hotels for sure.
+ More
Sep 2015
Thank you for upgrading my room. While the room was way too big for one, I was able to have a quiet time there. I wasn't expecting much from the meal (sorry), and I was surprised when my expectations betrayed me in a good way. The overall balance is good, and they did not use the common ingredients, but instead, used local ingredients skillfully in the dishes, and it was good. The cute room clerk was full of zeal during her explanation of the dishes and alcohol and left a favorable impression on me. I ate everything deliciously. I actually wanted to have soba too, but I was full. I would love to try that next time. I was invited to join the alcohol service at the fireplace after dinner, but as I already drank a lot, I'm sorry I couldn't join them which was a pity. I would love to visit next time. Sometimes I go on a trip and stay at a ryokan by myself, and this ryokan is the best among the ryokan I had stayed at. I would love to visit again. I look forward to staying there if I had another chance. I would be grateful if they had provided internet in the room too.
+ More
Mar 2015
To relieve my accumulated stress, I was looking for an inn that I can easily access from Osaka, can enjoy my favorite hot spring and can have extraordinary feelings. I decided right away looking at the pictures and the reviews. Since I wanted to enjoy the view of snow, the inn that is surrounded by snow was just how I imagined. The overall impression of the nice and old Japanese architecture is clean despite its oldness , the room is big enough, and the view from the window is beautiful. There were only female guests on the day, which is a rare case, so I could use both male and female baths. I coud relax very well since the rock bath in the male side was somehow made my body warm from the core, the cypress bath in the female side comforted me with its scent, and the both baths kept the right temperature so that I could be there for a long time. Every dish that is made with abundance of local ingredients was so delicious that I could keep eating, but what I regret is that I got to my limit by the time they served rice at the end of dinner and could not finish all. I enjoyed the extraordinary experience to have a moment, such as sitting around the fire after dinner and having a conversation. The staffs who kept their distance neither too close nor too distant offered sincere customer service, and it was such a comfortable stay. It was such a satisfying stay and I could enjoy all, such as extraordinary feeling that I expected, the hot spring, the delicious meal, and their hospitality. I would like to visit again in an another season.
+ More
Mar 2015
I stayed here seeking a place to heal myself in the autumn. And I was healed, just like I was expecting. I fully enjoyed a very relaxing time. I was expecting it to be a cold building, because it's old, but there was heating everywhere. If I can make one request is that, as the bath is separated in men and women, there is no place to meet after leaving the bath, so we had trouble to set a time to meet. If that's the case, maybe it's better to make it a chartered bath. Because, in the end, as there are only a few rooms, I didn't meet anyone while in the bath, anyway.
+ More
Nov 2014
It was my first time lodging in. It was hard to understand the path form the parking lot, I went through up and down the front street but I parked at a parking lot a bit separated form the entrance, and I felt relief when I walked into the place and a member of the staff came running to meet me. Then, without hesitation I was drag into the unexpected place of the sunken fireplace (the front lobby) to check in. Excitedly I was guided to my room, and I was moved with the influence of the building by the pleasant temperature of the room and it's cleanliness. There was nothing to say about how delicious it was the dinner and breakfast. The sake was as good as that kind of sake that you can only drink at your home town. After dinner, treated by the sake and an the old story of a venerable man enclosing the sunken fireplace I was made enjoy a fun evening. Especially, I'm thankfull for the wonderful receiving of the male staff who was in charge because of whom I could have an even more pleasant stay. Since I went into the entrance untill I left, I felt the soft mood of a completely different world. I like to get slowly into the hot bath outside in the open air but there were not any rotemburo and at the receiving there was dispersion between the members of the staff and because of this it is a -1 for each of them but in general it was a wonderfull hotel. Since it is really far away you can not go right away, this time for schedule convenience I gave up on the road to Shirogawa-sato but certainly I want to repeat it. Untill that time.
+ More
Nov 2014
I was content as meals using Hida beef was served as much as I even cannot finish.
Nov 2014
The inn lived up to my expectation and is perfect for a break. The food were really delicious, but the quantity is too much and I had quite a hard time finishing the last dish. I couldn't stand not finishing up the food they made for us. I think they could do with a smaller course.
+ More
Oct 2014
I stayed with my kid in mid-September. The views through the big picture windows in the guest room or the dining room were fantastic, which comforted me very much. We were kept amazed by the very elaborate and beautiful dishes. Also, after dinner we sat around an irori fireplace and watched a magic show by a general manager while drinking Kappozake and my child also enjoyed the show. I want to have a quiet and relaxing time there next time.
+ More
Sep 2014
It was a wonderful hotel. We relaxed in a spacious and tasteful detached room, feeling the sound of a stream. The staff members were very nice and I appreciated their hospitality. The water quality of the hot spring was good, which made my skin moist. I enjoyed the meal very much, having plenty of marbled meat of Hida beef. The portion was too much to finish every time, so it would be great if they offer smaller portions for those who like to have less. This is a tiny thing, but it was not very easy to go up and down the stairs and walk on stones with the unstable geta sandals provided, so I think more modern geta with a rubber sole would be better. As it was a very nice hotel, I would like to come back.
+ More
Oct 2014
Information
Check-in Time

From 3:00pm to 6:00pm

Check-out Time

Until 11:00am

Tax / Service Charge

Bathing Tax JPY 150 per adult is NOT included in the rates.

Credit cards accepted at this property

VISA / MASTER / JCB / AMEX / DINERS
Children

All children are welcome.

Pets

Pets are NOT allowed.

Parking

Free of charge for guests; Capacity 10 vehicles; No Valet Parking Service

Other policies & conditions

Shuttle service is available with reservation by 1day before arrival. 2:10pm/3:10pm/4:10pm/5:10pm departs at Takayama Station.; Guests need to check-in by 6pm when booking rate with dinner included.; Please contact the hotel in case of any allergies for foods by 3days before arrival. Vegetarian or religion-friendly meals are not served.