We are sorry but we don't have any rooms available now.

Please select another Ryokan.
- VAT is included, but bathing tax (around JPY 150 per adult) may NOT be included.
- Price in USD is based on the exchange rate as of today and might be different from that of the booking date.
Foods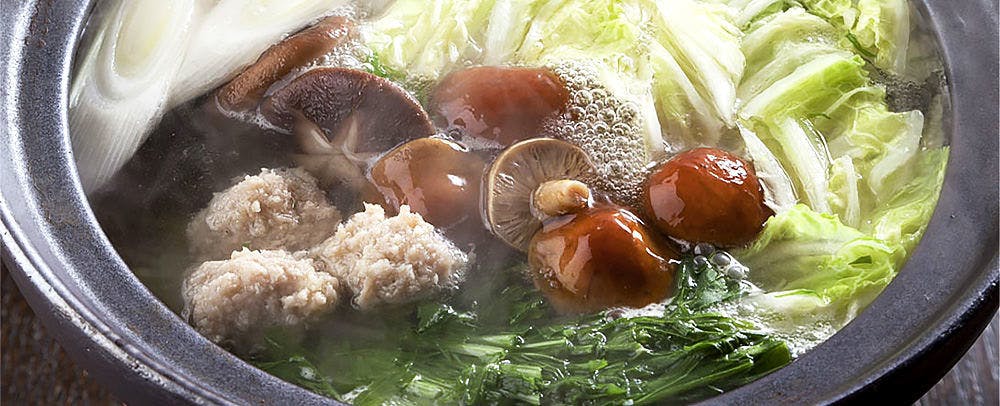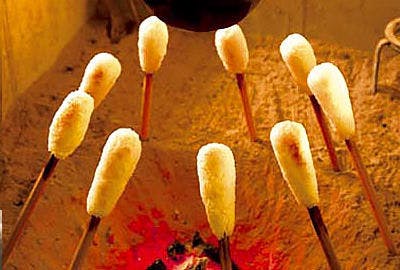 For Delicious seasonal dishes using local ingredients. At our counter seats, we prepare local ingredients in front of our guests, and we have some dishes from which customers can select. We cook in a traditional way and each dish has it's own story. We want to liven your conversation by our interesting cuisine. A sample menu
· A compliment of summer vegetables and mekabu (wakame seaweed root)
· Local Ami mushrooms featured with pungent radish
· Fresh picked tomatoes boiled in honey
· Local Hinai chicken takaki style
· Local Hinai chicken in a yuzu pepper sauce
· Iwana trout caught from clear streams, in a sweet and sour sauce
· Kiritampo (roasted rice dumplings) in mushroom broth
· Chilled Inaniwa Udon (The 7th Sato Yoske), with dried young sardines, miso soup, and pickles
· Black honey over Komachi Icecream
※ Please note that the menu changes every week or even every day.

Baths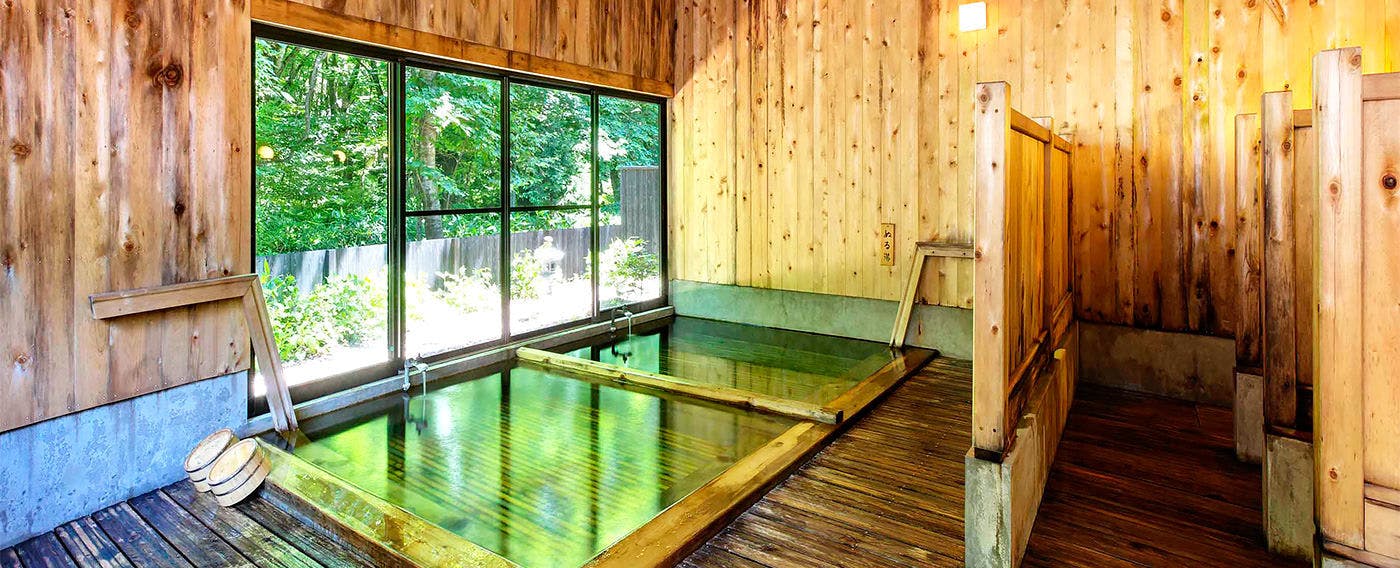 【Natsuse Onsen】 ~ Opening in Meiji 37, a 100 year history ~ Many hot springs flow in Akita Prefecture. Among them, Tamagawa Onsen is the hot spring that contains the most mineral ingredients.
In fact, the second is Natsuase Onsen. (Information from a responsible administrative agency)
The ingredients of hot springs are ionized minerals, but this doesn't determine the color of the hot springs.
The color of the hot spring is determined by the suspended matter, but crystallized mineral components of hot springs are hard to absorb into the human body.
Please enjoy the gentle provision of these high mineral hot springs.
Facilities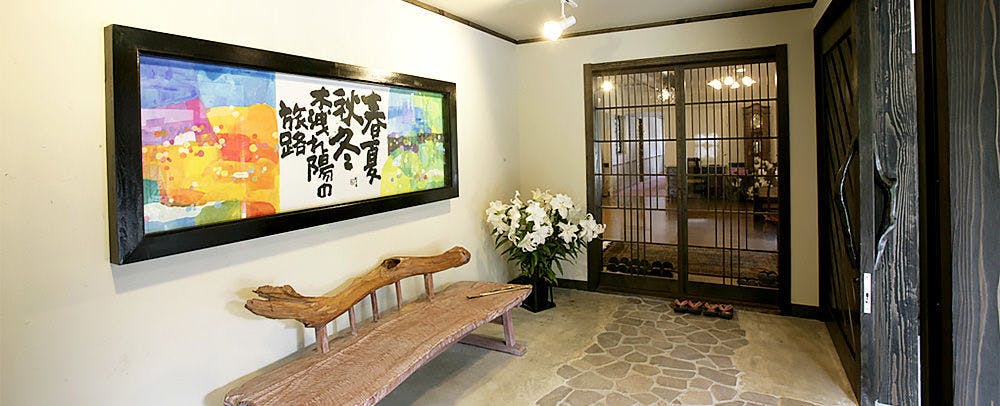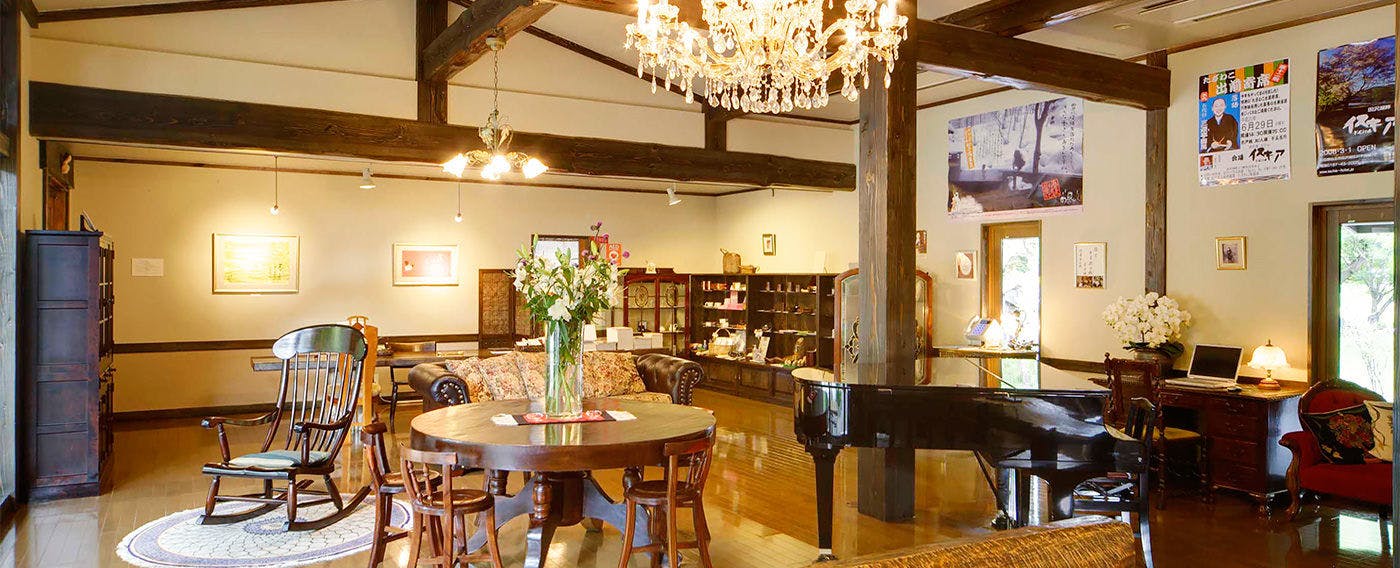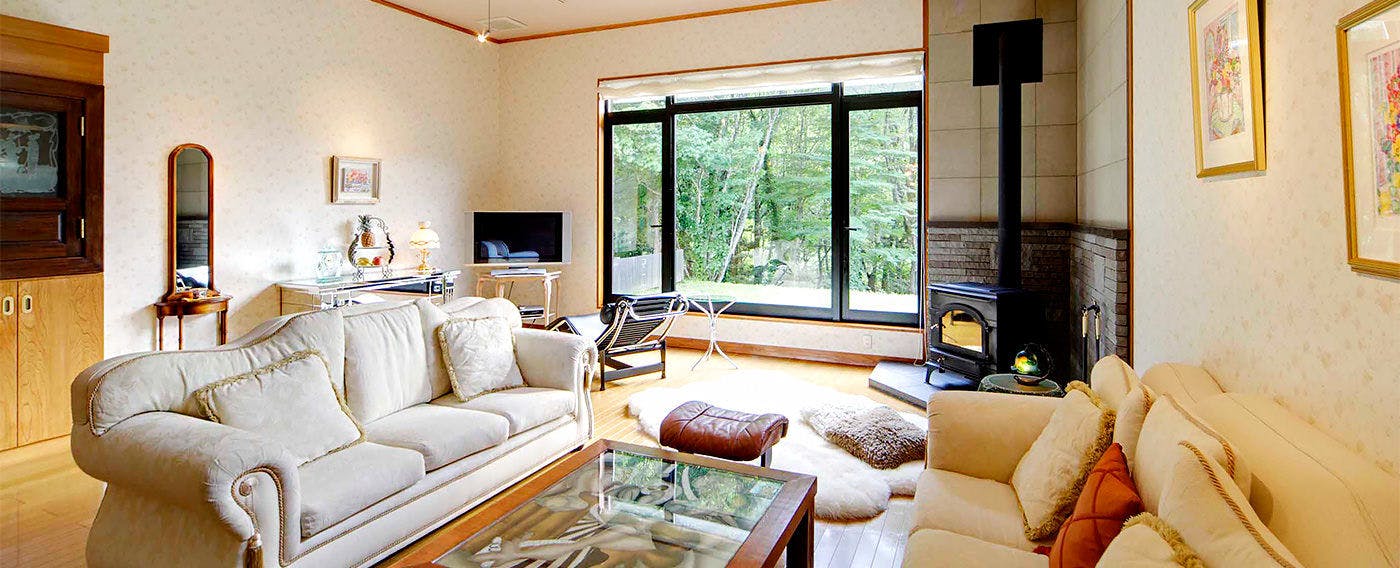 A quiet, peaceful ryokan provided with rich hotspring waters and surrounded by a pure mountain river. The guests only 'Club Lounge'
We hope it will be a place for you to relax and interact with other guests.
Access
84, Natsuse, Tazawakosotsuda, Senboku-city,Akita,014-1113,JAPAN
By Air:From Akita airport: Take airport limousine bus named Akita airport liner (Reservation required by 3000 yen/one person), approx. 90 minutes.Get off at Mori-no-eki along Rt.46, change to our courtesy car/By rail and taxi:Akita shinkansen: Get off at Tazawako Station or Kakunodate Station, and take taxi, approx. 30 minutes or a courtesy bus is available (reservation required)
Reviews
My favorite ryokan. When we visited last year as a couple, we were so refreshed and relaxed, so I wanted to go again. My wish came true in a second visit. This time, my sister who also likes hot springs came with us, three people together. And again, my expectations were not disappointed, the hot springs, meals, facilities, scenery and staff were all wonderful, I was very impressed! I definitely want to go again!
+ More
2016/09/20
Just as others said in their reviews, it was a very nice ryokan . First of all, I enjoyed that the staff were very cheerful and friendly and greeted us everywhere. The meals, both the evening meal and breakfast, used many local ingredients, it was very delicious. Also they took care what serving dishes they used and how they presented them. The bath in my room was large and as the temperature was adjusted to my liking, I could really relax and enjoy it. Also, although I thought that the large public bath was not wide enough, luckily I was able to have it to myself every time so I really enjoyed that too. If I have the opportunity, I would like to come again and try a different room.
+ More
2016/09/20
I had a small child with me so we had our meal in the room. The Nimono (simmered dishes) were sweeter than I like, but as a family we enjoyed the meals which had plenty of seafood and mountains vegetables like edible wild plants, vegetables, and mushrooms. I was able to enjoy the variety of lovely serving dishes too. The temperature the hotsprings was just fine and my child was happy. As a whole, I felt that the Ryokan was harmoniously arranged, yet without unnecessary luxury. There were many sofas and tables arranged around the place so I could rest easily. Next time I'm thinking that I'd like to bring in a little work and stay consecutive nights. I had a good time. Thank you very much.
+ More
2016/07/15
It was a wonderful ryokan. It is deep in the mountains, so no mobile signals are available, but the best thing is to take an open-air bath with the sound of birds and the scent of green mountains, and water flowing directly from the hot spring source. The meals as well we are not able find easily in the city, the taste was wonderful!! The natural Iwana trout was so good that I was able to eat the whole thing, even it's head. Each dish was original. Rice, mushroom soup, fish, edible wild plants at breakfast... Oh I want to go again! The service of the staff was good, the inside of the ryokan was clean. I want to go again ~.
+ More
2016/06/20
Thank you for your care on 14-15, November. The room was on the roof with an open-air bath, although it rained I was still very much able to enjoy the hot springs and to relax. The welcome meal, dinner, and breakfast were all quite large, with a good number of tasty items, and I was deliciously satisfied with the master chef's distinctive flavor. Ayu sweetfish with eggs, a salad that used Iburigakko (smoked daikon pickles, an Akita Pref special), and Japanese-style rolled omelette at breakfast etc, I was very happy with the master chef's distinctive flavor, including the meal temperature. Those who served the meals etc. were all very polite so I enjoyed the friendly atmosphere. I was able to find a hot spring ryokan that I wanted to come back to again after awhile and enjoy the changing season. I would like to come back in the winter to enjoy snow next time. In areas where access is limited, I think that it is hard work to maintain this high quality service. I would like to express my gratitude to everyone involved in the management and I would like to ask for your continued high quality service. Thank you very much.
+ More
2016/11/20
Information
Check-in Time

From 2:00pm to 8:00pm

Check-out Time

Until 11:00am

Tax / Service Charge

Bathing Tax JPY 150 per adult is NOT included in the rates.

Credit cards accepted at this property

VISA / MASTER / JCB / AMEX / DINERS
Children

In the case of accompanying children who are under age of 6, you will be room meals and will be charged additional 5% of your stay fee.

Pets

Pets are NOT allowed.

Parking

Free of charge for guests; Capacity 30 vehicles; No Valet Parking Service

Other policies & conditions

Nothing in particular