Mukaitaki
"Mukaitaki continues its tradition of providing its guests with the quintessential Japanese ryokan experience. Upon passing through the entrance of Mukaitaki, one feels as though suddenly transported back through time to a more sophisticated yet uncomplicated era. Mukaitaki strives everyday to provide its guests with a wonderful and unique Japanese cultural experience. Each season brings beautiful scenic joys to experience, such as the winter candle flowers blooming nightly in the snowy winter garden. It always looks forward to seeing the smiles of our guests and hearing about the good memories of their stay at Mukaitaki."
- VAT is included, but bathing tax (around JPY 150 per adult) may NOT be included.
- Price in USD is based on the exchange rate as of today and might be different from that of the booking date.
Foods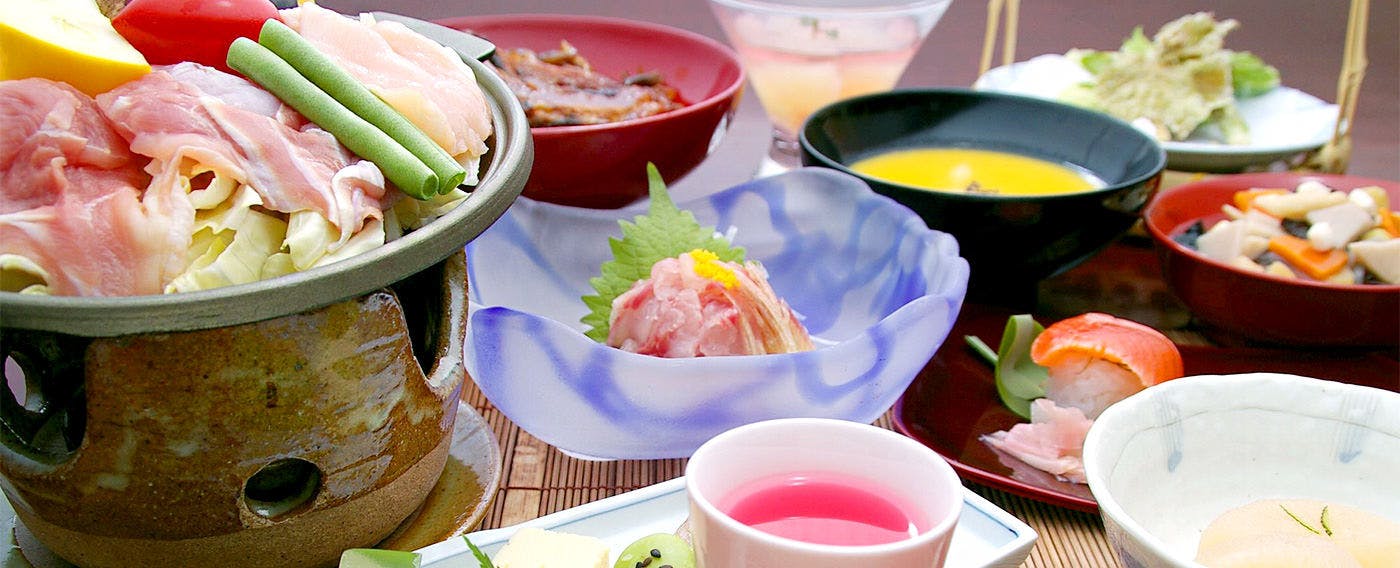 Foods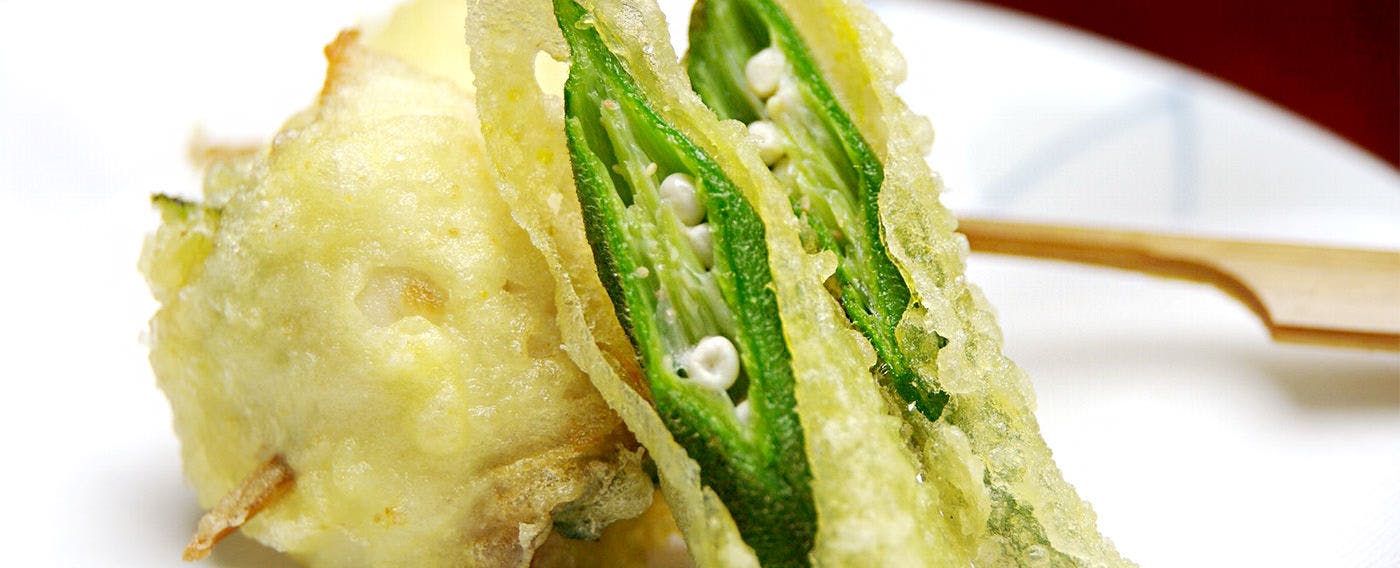 Foods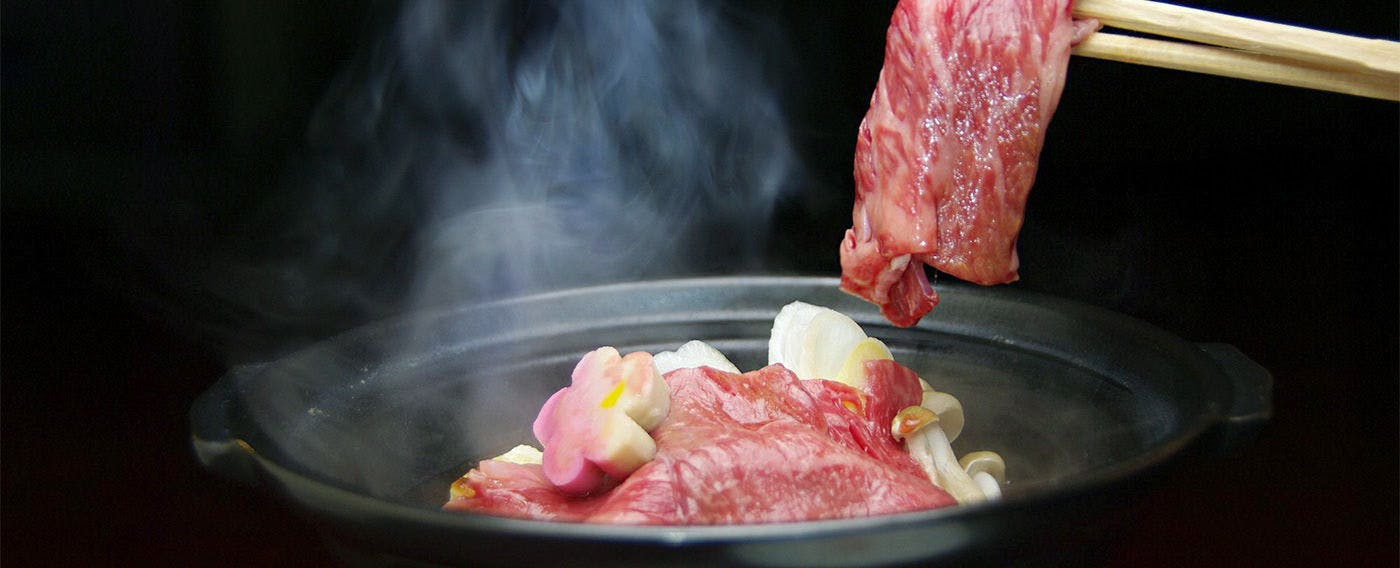 Foods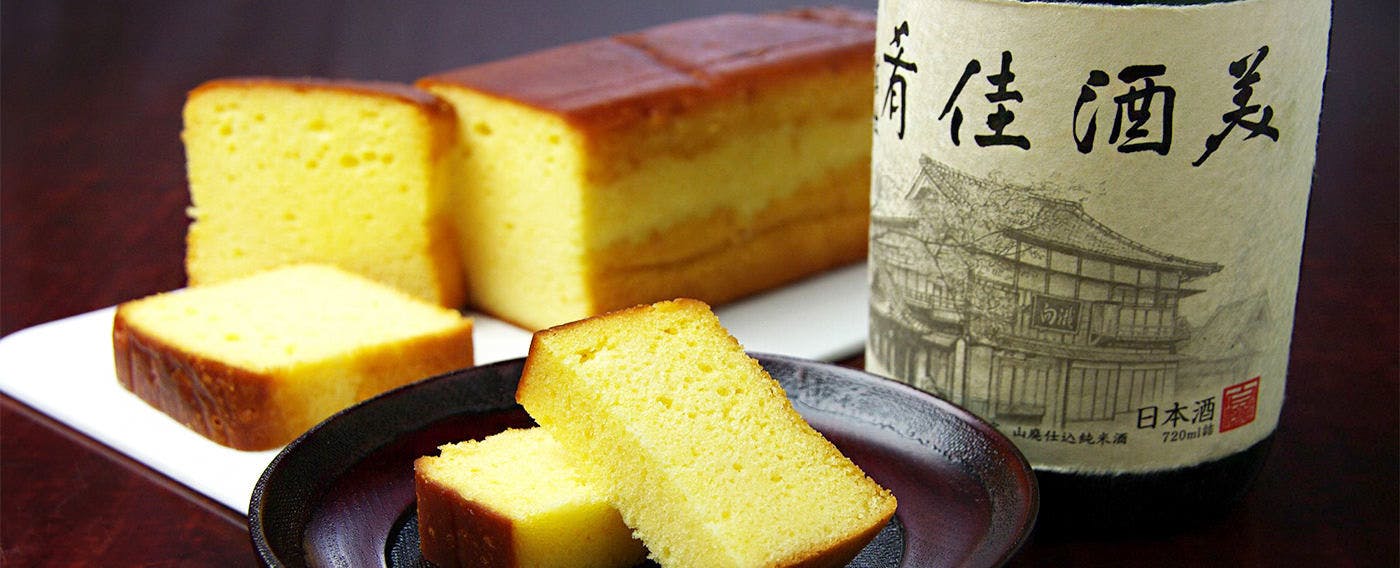 Foods
Enjoy the special seasonal cuisine of Aizu Enjoy your meals in your room. Mukaitaki uses only the best and freshest natural ingredients in our cooking, and it makes every effort to promote the natural flavors of the main dishes without adding any chemicals or excess seasoning. Know the true flavor of the seasons.
Baths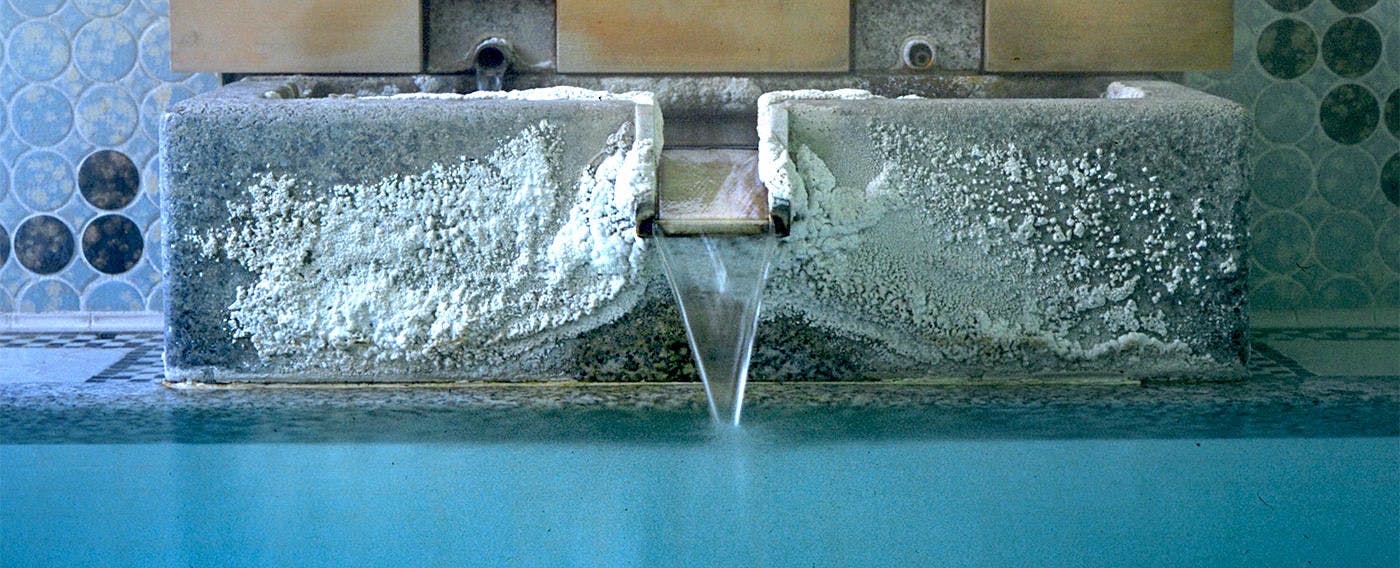 Kitsune-yu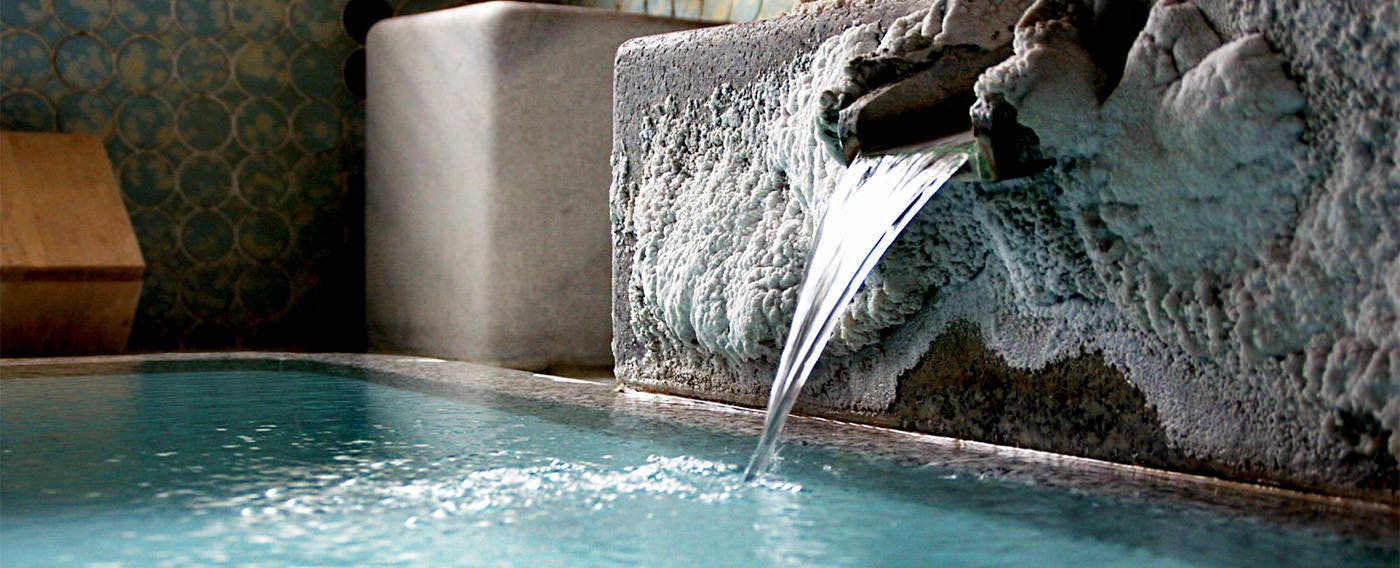 Kitsune-yu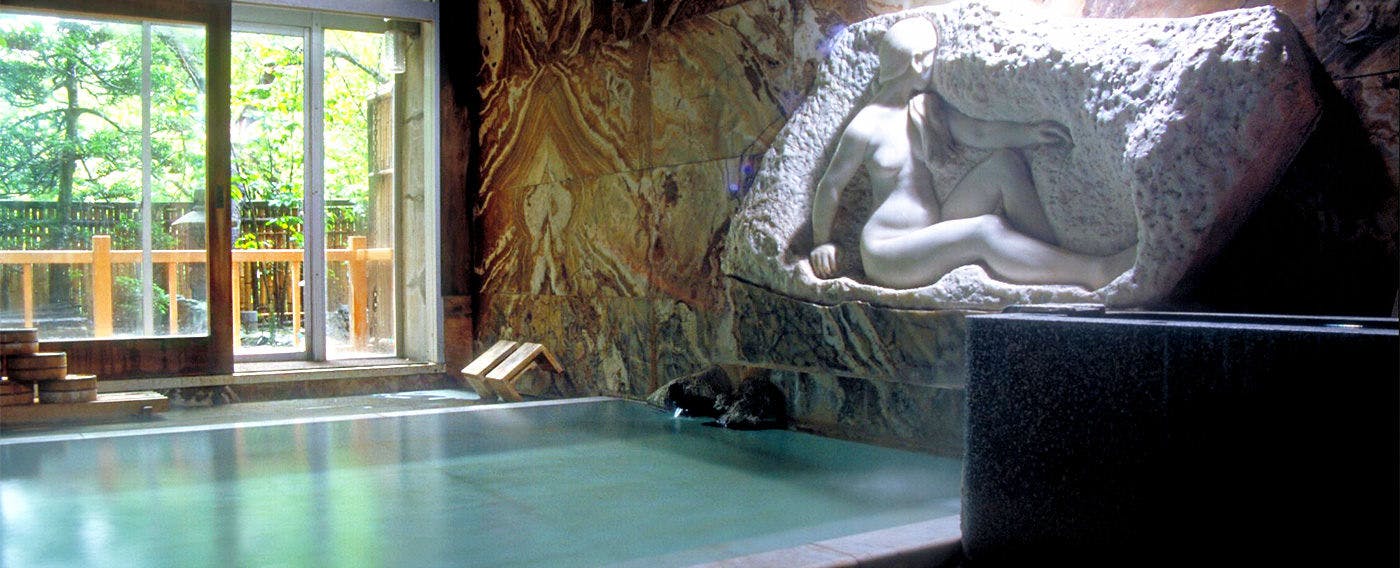 Saru-no-yu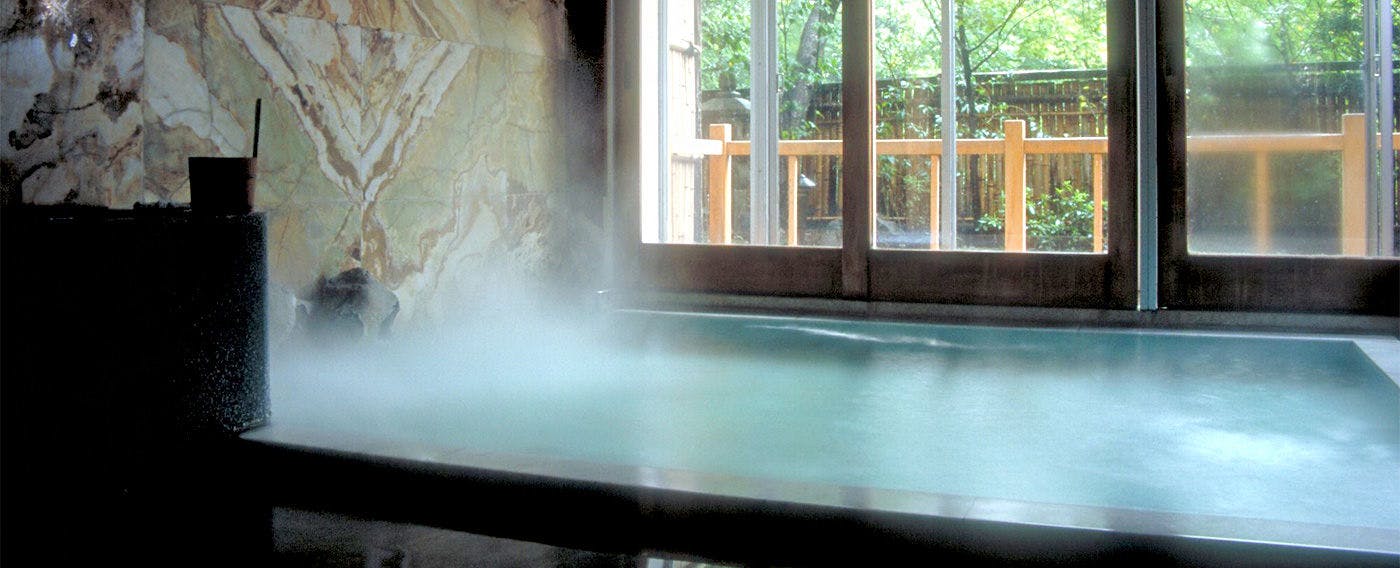 Saru-no-yu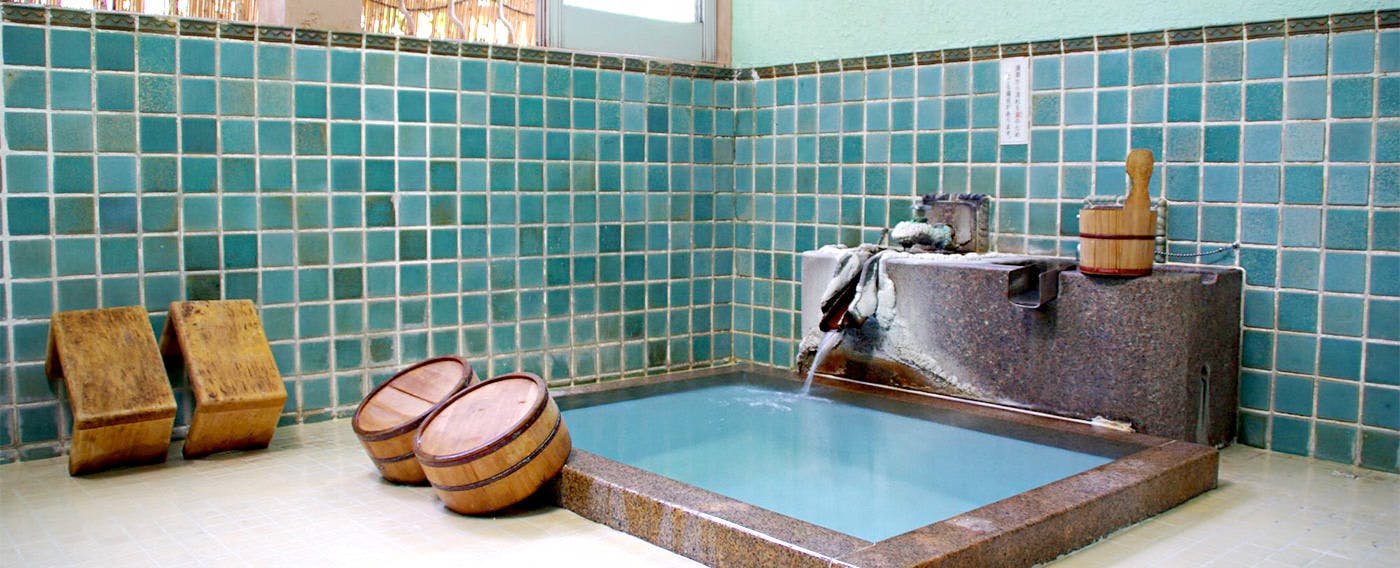 Private Bath for Family
The Kitsune hotspring was originally used in feudal Japan by the lord of the Aizu area The 3 hot spring baths "Kitsune-yu", "Saru-no-yu", and private bath, are owned privately by Mukaitaki and so it is able to maintain a perfect bathing temperature by 100% natural methods. No chemical is added to enhance the natural chemistry of the hot spring salts. Please come and relax in these completely natural hot spring baths. Your body will feel perfectly warmed and your skin will be delightfully tingly for hours afterward.
Facilities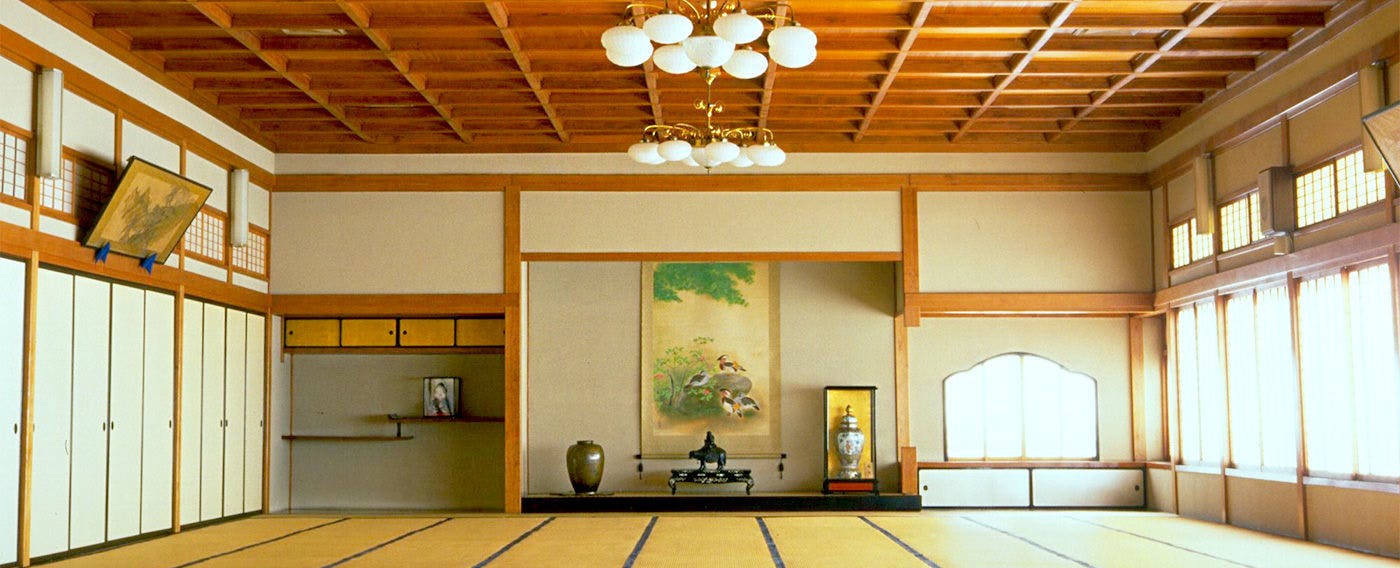 Cutural Property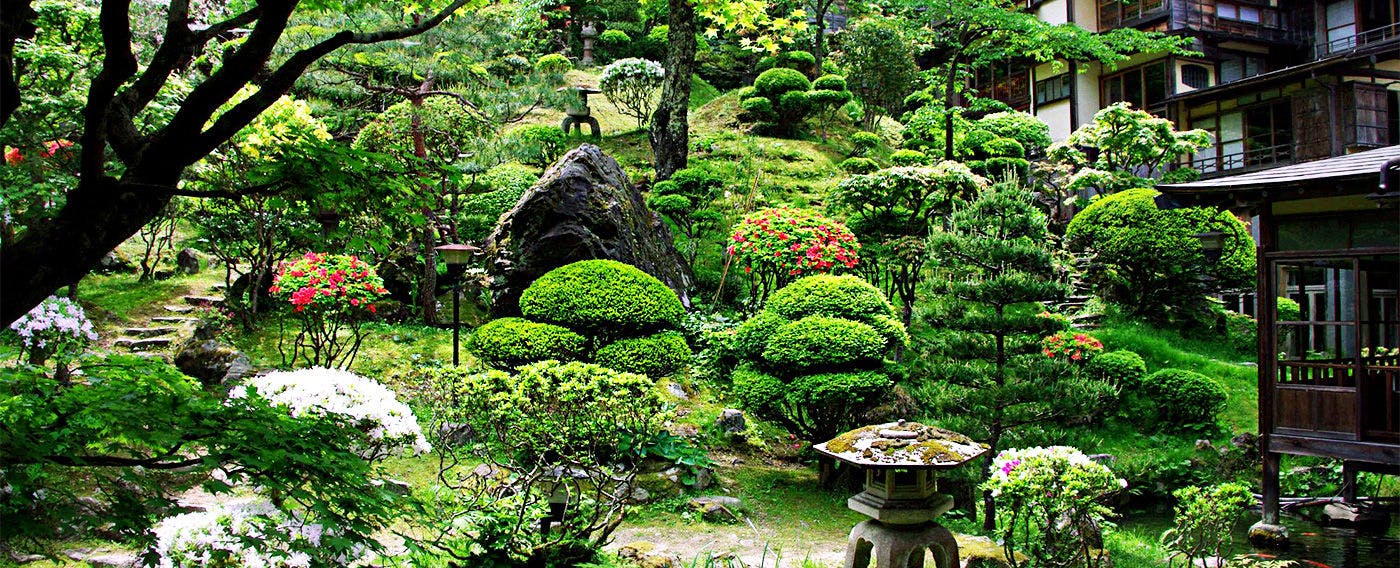 Japanese Garden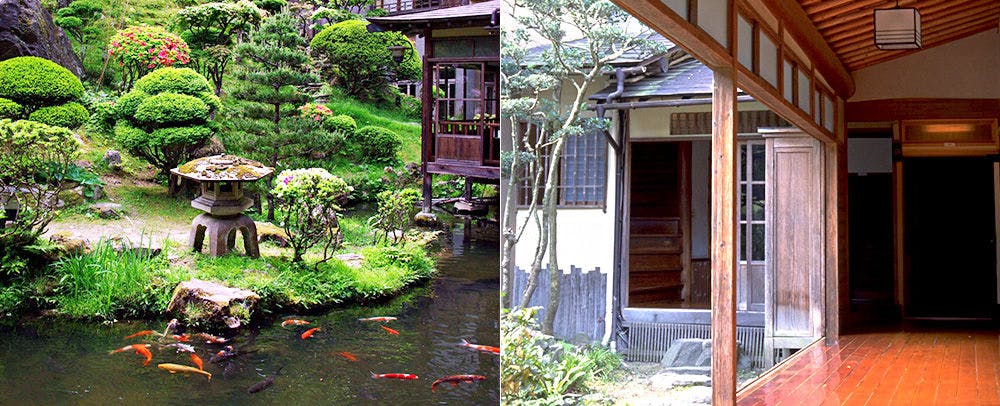 Japanese Garden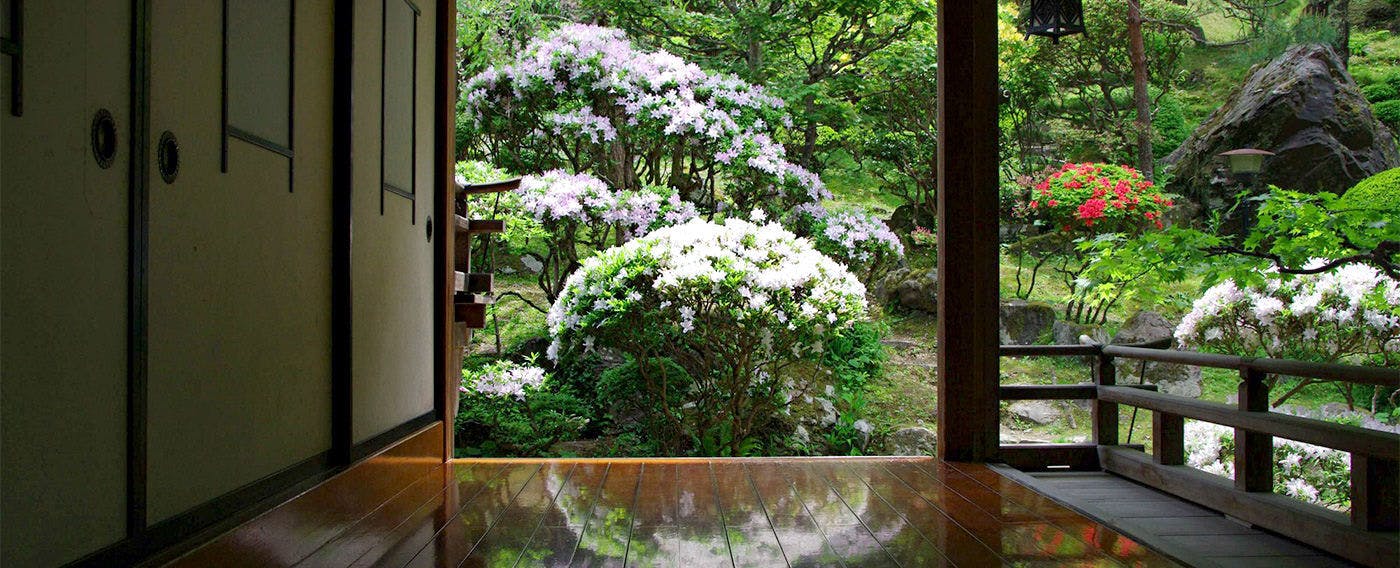 Japanese Garden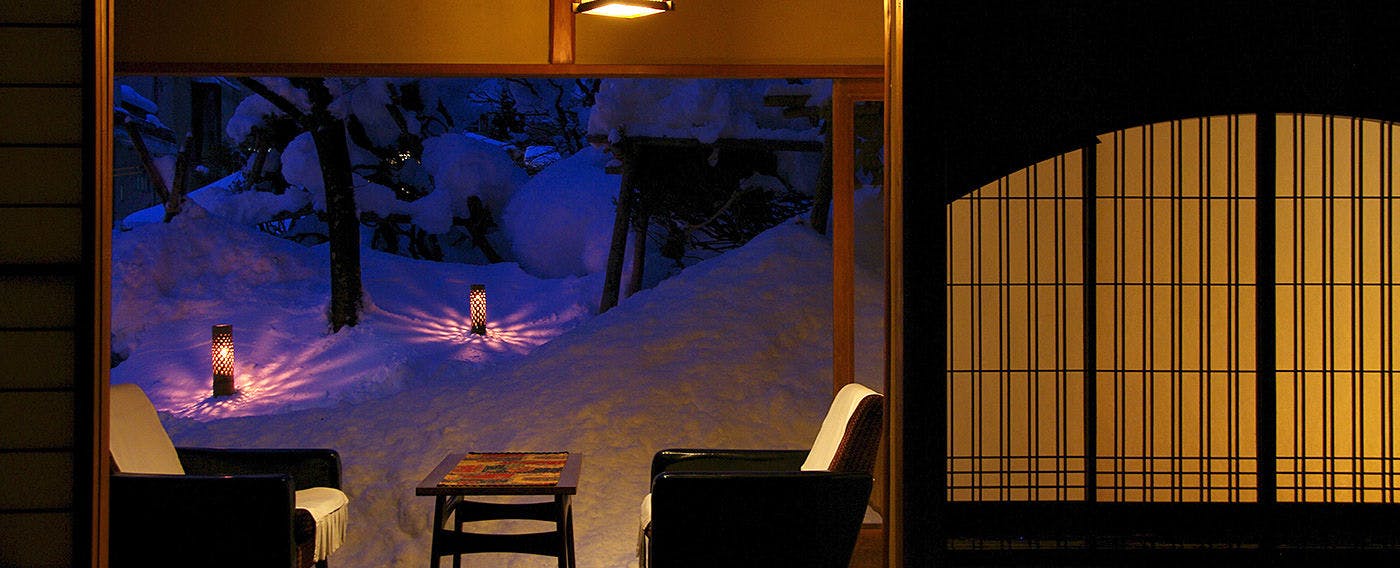 Snow Candle in Garden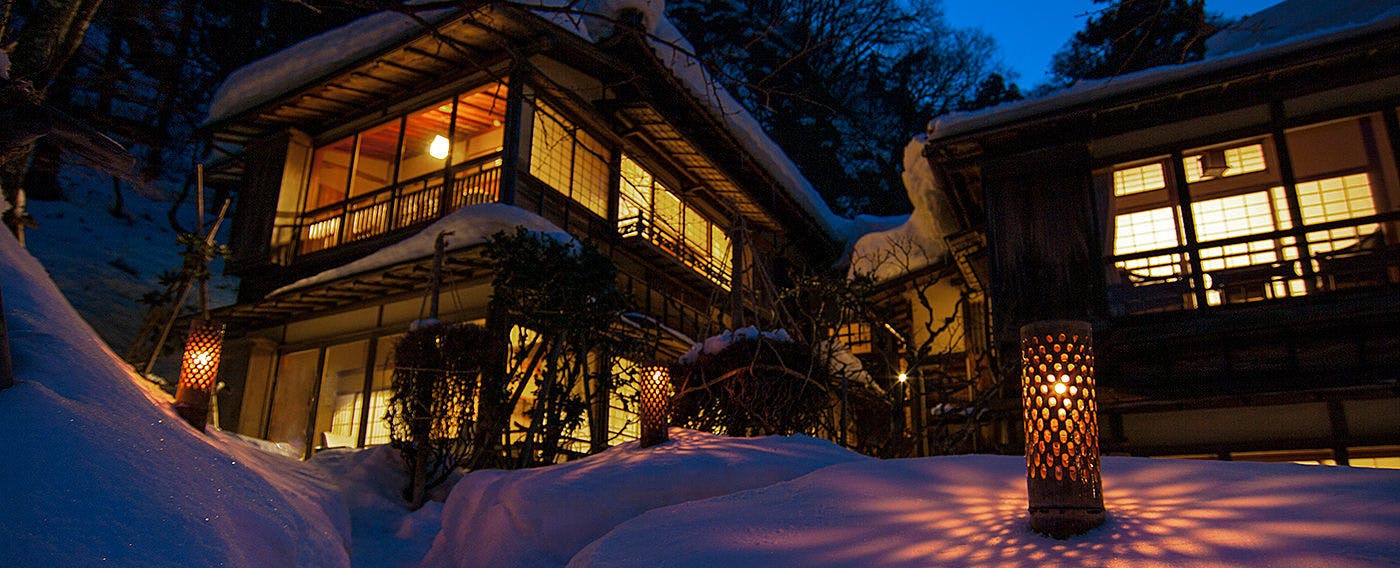 Snow Candle in Garden
The Beauty of Mukaitaki's Traditional Japanese Architecture The buildings of Mukaitaki was registered as the tangible cultural property of Japan, it means that the buildings satisfied the criteria requiring the followings;more than 50 years after construction,the dedication to the historical atmosphere of the land,the excellent model of creation,and the difficulty of reproduction.
Access
200 Kawamukai, Higashiyama-machi-yumoto, Aizuwakamatsu-city,Fukushima,965-0814,JAPAN
BY CAR
From Aizu-Wakamatsu IC Exit (Ban-etsu Expressway): 20min by car

BY TRAIN
From Tokyo Station: 1hr 20min by Tohoku Shinkansen to Koriyama Station, and 1hr by JR Ban-etsusai Line to Aizu-Wakamatsu Station, and 15min by taxi.
Reviews
It was an immensely fine inn. Very nostalgic feel and calm atmosphere. There is nothing wrong with the contemporary new rebar hot spring hotels, but I love this type of inn. Because of a customer service from reception to send-off I was able to feel at ease. You could experience the food at meals, which had very delicious dishes with ingredients from the earth that were prepared while minding each one of them. The compote was without strong smell and so delicious to the extent of changing my impression of carp. Hot springs with a free flowing source felt great and I was also able to enter the private bath comfortably. An inn I want to visit when I am nearby. Last but not least, thank you for the car's windshield. I was able to comfortably do sightseeing on the next day. Thank you very much.
+ More
Oct 2015
It's probably the best ryokan of all those where I had stayed before. The hot spring was wonderful, and the attitude of the person in charge as well as the head clerk and other staff members was excellent. I was also very impressed that there was a book by Dr. Hideo Noguchi in the room. I would like very much to stay here again.
+ More
Sep 2015
It was a wonderful hotel. Thank you so much for making my stay here very comfortable. As I felt the tradition in both the food and the baths, the service was also top-notch. Next time I hope I can stay in a room with a garden view.
+ More
Aug 2015
I think that this was an amazing hotel. I think that it showed me an example how to fully utilise a historical building in modern day. Since the bathroom is clean and does not feel old, I think that it can be better if enhancing it with amenities, dryer, etc.
+ More
Mar 2015
In spite of the fact that it was at the middle of March, I found mass of snow on the side of roads due to the cold weather of the last day, so I went straight to the inn from Niigata airport. I appreciated they accepted us pleasantly even though the check in was from 15:00 and cared about me coming from far away. I guess it was a good room "Kikuno ma" was two side window room and I was able to see the woodpecker came to snowing Japanese garden . The most expected hot spring is clear and water comes directly from the hot spring source. Hot water was unstoppable, clean and comfortable. Although the room was warm because of the heater, I felt the hallway was cold, but a person moved my car, a check-in desk, a person set my futon mattress, a young person served meals, everybody was very kind and nice. The inn was on my list I surely want to visit again. I can agree if they set the price much higher.
+ More
Mar 2015
I stayed here with a friend saying that we would like to sleep on tatami sometimes. Firstly I was surprised at the very kind greeting we received and the polite employees. And it felt very good to hear a hearty greeting from the employees passing by. After we went in the room and rested for a while they served us matcha and sweet jellied azuki-bean pastel; it was the best matcha I have ever had in my life. My friend also praised it saying that even the concept of matcha has changed in her/him. Both jellied sweet potato pastel and sweet jellied azuki-bean pastel served as refreshments had just the right kind of sweetness. I stayed in the room called Tsukushi no ma from where I could see the surface of the river, and when I opened the smaller shoji screen on the other side of the room I could see the garden; I felt that this was more refined. The garden was well taken care of and it had a great atmosphere for a walk. I would like to see it again in the season of cherry blossoms as well as that of snow. As for the food, it was something that makes the guest feel that each dish was meticulously arranged and prepared. It tasted superb of course and I could see everything was cooked with care in points like the fact that they put burdock inside the belly of ayu (sweetfish) when they sweetened that boiled fish, and that they sweetened and stewed the carp they did so until it was soft enough so one could even eat the bones. The bones of a carp is so hard; I wonder if they stewed it for 6 hours and let it be still for another day... However the quality of fish meat was firm and it was never too hard which often happens when it is stewed for too long. It also left me a great impression that the apple topped with gelee for dessert felt crisp when I ate it, and that it had the natural yet vivid color of the rind of an apple after it was stewed and taken out. Breakfast was delicious too. What impressed me both at dinner and breakfast was the rice was delicious in taste. Since we ate all of the rice inside the wooden container for cooked rice at dinner, they served much more rice for breakfast for us... We ate frantically thinking that we should finish all of it. When I asked when they put the dishes away, they told me that they served more rice since we ate up all the rice at dinner. I was surprised that they noticed small details like this... Lastly there was something that left me a deep impression regarding their hospitality. It was about the outdoor shoes. When I asked them if I could borrow a pair, there were usual open-toe outdoor shoes lined up, however they changed them to the ones with toe without me saying anything: they told me that it got colder since the sun was beginning to set. It may be a small thing but if do not pay attention to it in everyday life, you cannot do it. I would like to stay again. Thank you very much for your pleasant hospitality.
+ More
Oct 2014
I had a very comfortable late summer, and thank you very much. I could feel the heartwarming hospitality of people involved in the inn through everything such as the building registered as a tangible cultural property, the garden, the bath, local dishes with local ingredients and their service. In old buildings, especially in the kitchen and the baths, we often have unhygienic feeling, but in Mukaidaki we don't have this feeling at all, and on the contrary I was surprised by its clean, shining corridors. I think it is maintained very carefully, politely with the feeling of hospitality. (Just by robotic work, following only a manual, I think it can not be made like this. ) I would definitely like to come in a season, when I can see stone lanterns covered with snow, and weeping cherry trees in flower too. I'm looking forward to it.
+ More
Sep 2014
I picked my stay avoiding Obon, but the inn, being famous in the Aizu area, was full of guests. The building was a designated cultural property, and it was wooden and quite old. The bathroom had an old-fashioned tiled finish, bathtub was below the floor surface, and it was tasteful. We stayed in the special annex room and it was perfect for the family stay with the in-room private bath and in-room dining. I felt worryfree having a meal since they wrote down things like the names of the dishes, their ingredients and the chef's name, which was easy to understand, and also because our server explained them on the spot as well. As to the famous Koi-no-Amani(Simmered Koi Fish with Salty-sweet Sauce), If you can not finish it, they can vacuum-pack it and it will last 30 days so this was a relief. The price was a little high, but I felt I wanted to stay there again if I got a chance.
+ More
Aug 2014
It was the first ryokan that made me want to stay again. I thank all the employees from the bottom of my heart.
+ More
Jul 2014
I visited there for my first Fukushima trip. The staff were very kind, and it was a comfortable inn. The amount and the taste of both breakfast and dinner were just right for me, and the light flavor matched to my taste. I was satisfied with the bath. The inn is located within a distance which I can not visit often, so I thought I want to visit once again before I die. I would like to visit in fall or winter next time.
+ More
Jun 2014
I stayed with my spouse at Nanten room. It's been a while since I had a memorable experience, and I am thankful to everyone. As I grew up in an old house located in the countryside, I had a really relaxing time as I spent my time looking at view of the pretty garden. I am especially impressed by the cleanliness everywhere, the service, and of course the building, the room, the food, and the bath. I am also pleased with the lack of a curtain, a refrigerator, a TV and other unnecessary little stuff. I would love to visit again if I had another chance. Thank you. (Mainly stayed at rooms with an onsen at ryokan for about 10 times a year, and my values has changed a little)
+ More
Apr 2014
This was an inn I'd wanted to stay since it was introduced in many magazines and travel guides and had a good reputation. This time, I went to Yukimirousoku that a friend found in a gravure and attracted me. Starting with building that is tangible cultural heritage and thoughtfulness of people who welcomed us were all wonderful and the most wonderful thing was meal which was seasoned perfect for us though it did not have much meat so a younger person may not feel satisfied, while the hot spring was too hot for us. I did not leave anything and ate everything up. I want to visit again for Chef Odagiri and his cuisine next time with my mom and sister. This is an inn I want to recommend to everyone. But, since it is old, temperature difference between the hallway and the room and the public bath bothered a senior a little.
+ More
Jan 2014
Information
Check-in Time

From 3:00pm to 6:00pm

Check-out Time

Until 10:00am

Tax / Service Charge

Bathing Tax JPY 150 per adult is NOT included in the rates.

Credit cards accepted at this property

Credit card is NOT accepted at this ryokan. Please pay by cash.
Children

All children are welcome.
Children of 0 to 6 years old are allowed to share a bed with adult.

Pets

Pets are NOT allowed.

Parking

Free of charge for guests; Capacity 40 vehicles; Valet Parking Service Available (free of charge for guests)

Other policies & conditions

Credit card is NOT accepted at this ryokan. Please pay by cash.