Nishimuraya Hotel Shogetsutei
Renewed in 2017. Enjoy Kinosaki Onsen in the comfort of Nishimuraya Hotel Shogetsutei, a Japanese-style ryokan surrounded by a beautiful mountain forest. Exceptional cuisine & service for a relaxing stay. Private onsen facility (sep. charge) available.
- VAT is included, but bathing tax (around JPY 150 per adult) may NOT be included.
- Price in USD is based on the exchange rate as of today and might be different from that of the booking date.
Foods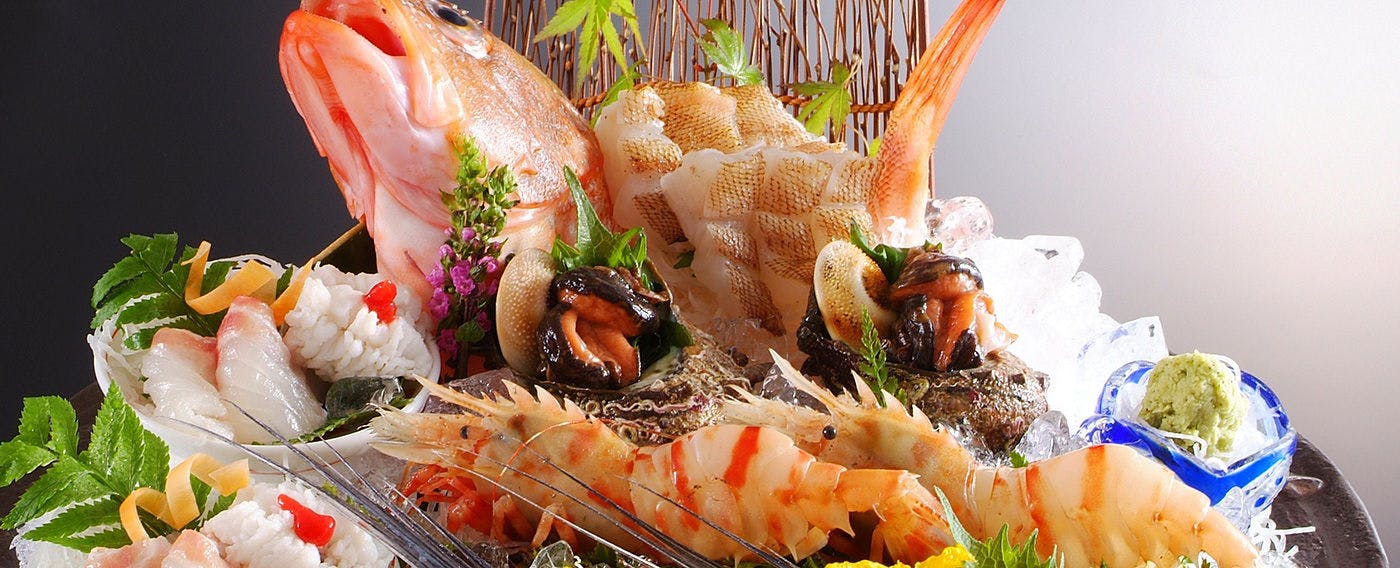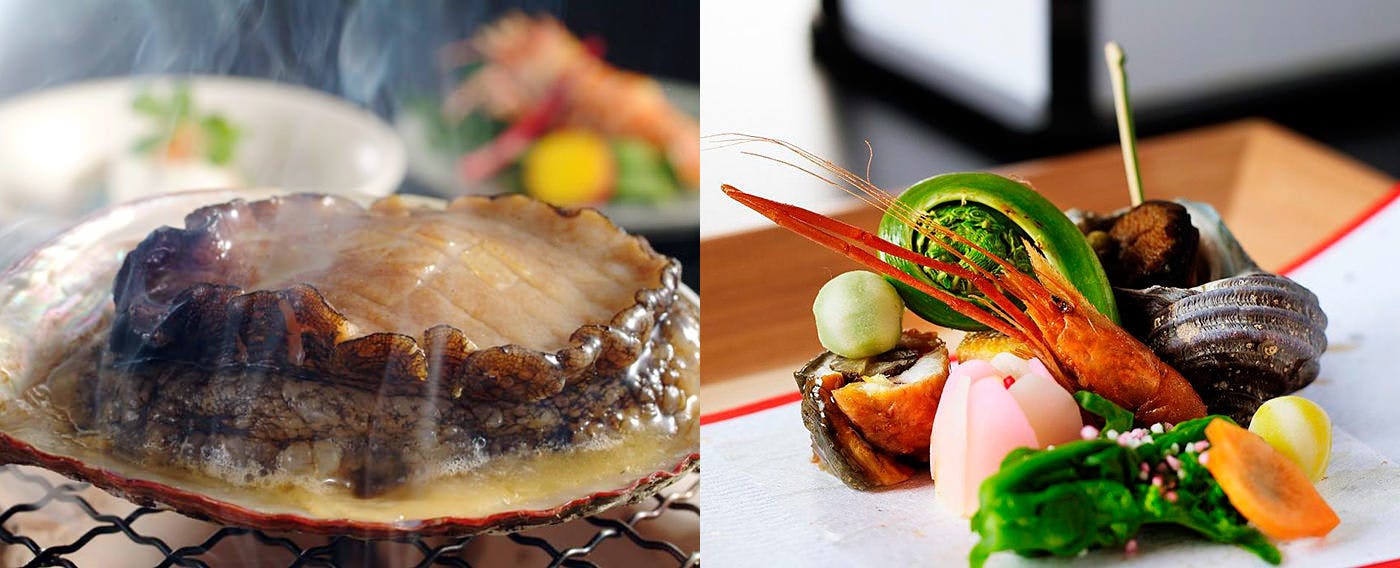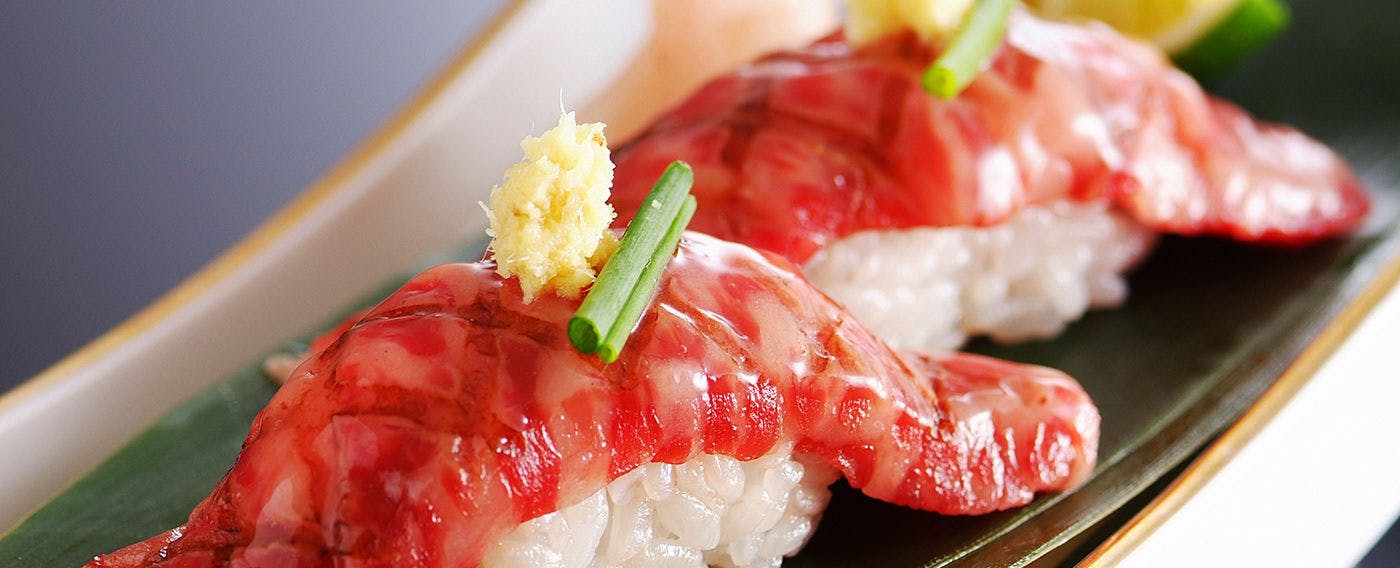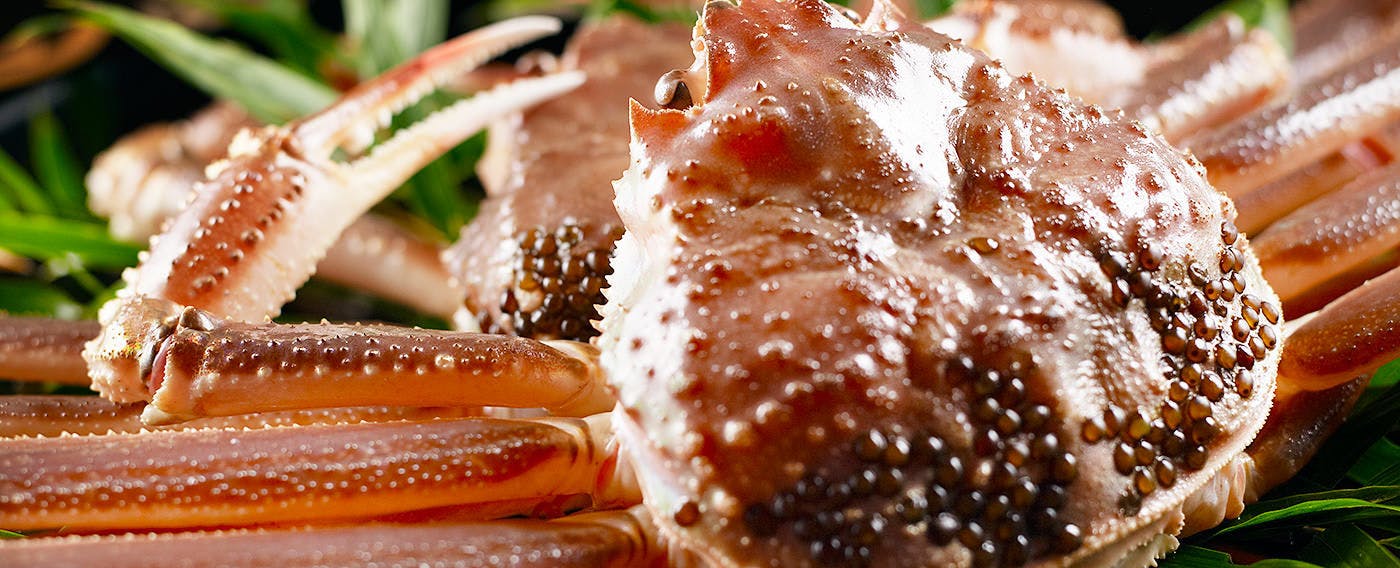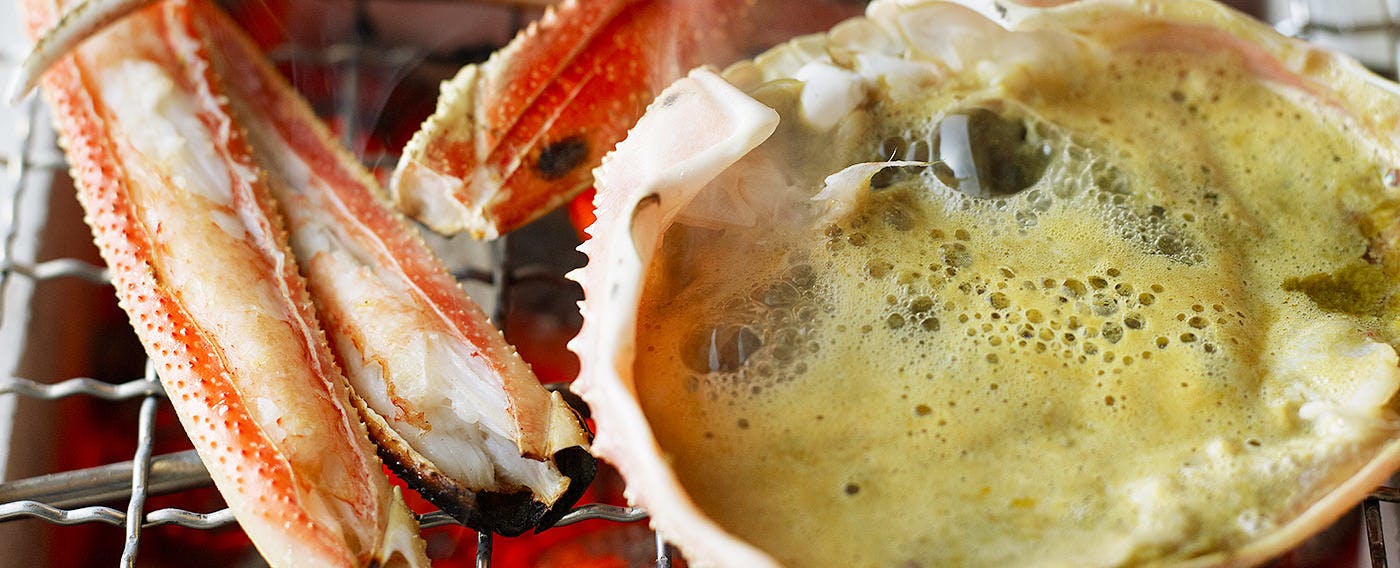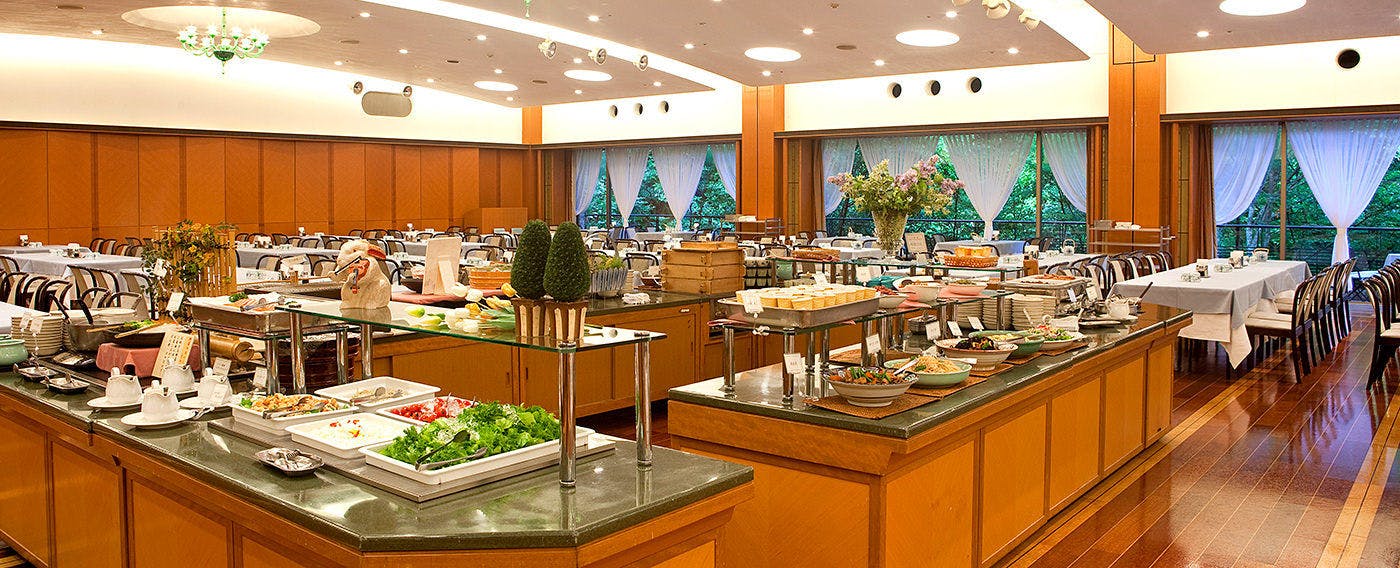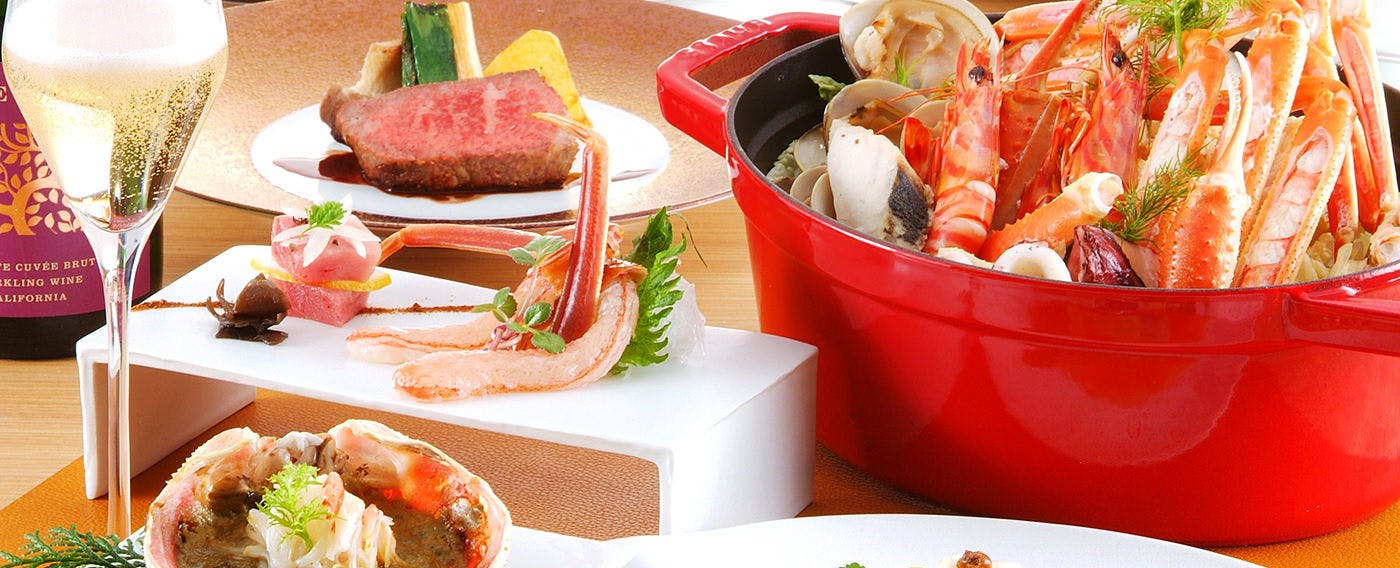 Luxurious seasonal cuisine of the Tajima region & Sea of Japan Blessed with four distinct seasons, the Tajima region offers bountiful fresh seafoods, meats, vegetables & fruits. The signature flavor is Tajima beef, known throughout Japan as the stock cattle for Kobe beef. In the winter, Matsuba crab freshly caught from local ports is available. Experience Japanese cuisine like you never have before at Nishimuraya Hotel Shogestutei.

Japanese Kaiseki Dinner
You must try what has been called "the utlimate sytyle of Japanese food" and the "world's finest meal". Kaiseki cuisine is a seasonal course dinner. Enjoy an array of rich flavors served in the privacy of your guest room or a private dining room for groups.

Breakfast Buffet
Our morning breakfast buffet offers a wide selection of more than 30 different Japanese & Western-style breakfast dishes. Served in a spacious dining hall with views of a mountain forest.

Restaurant Ricca
Special dry aged Tajima beef are just a few of the many local delights served exclusively at Ricca. Enjoy Western-style dining with a local taste. Reservations required. Children 10 and older welcome.


Baths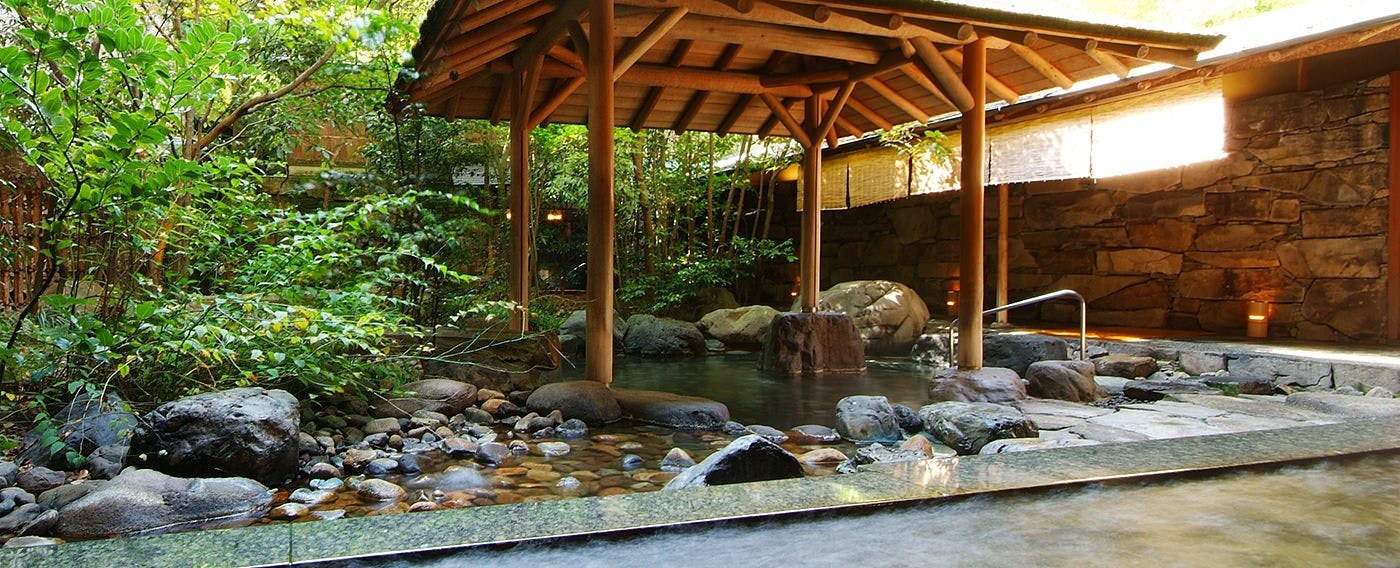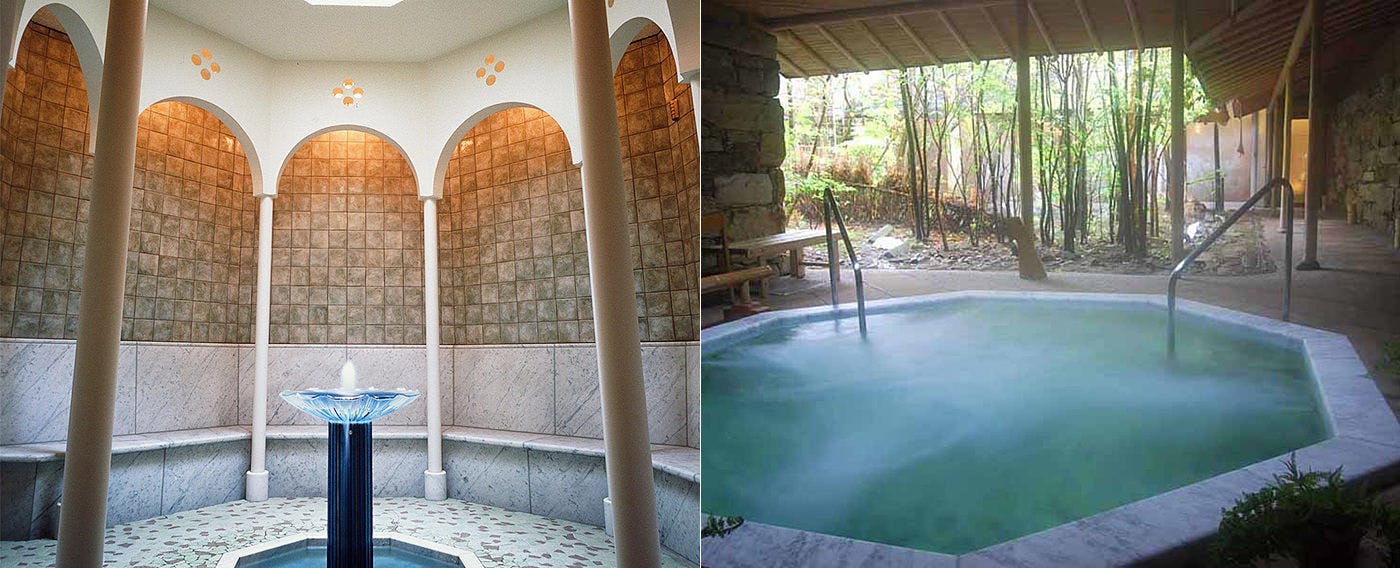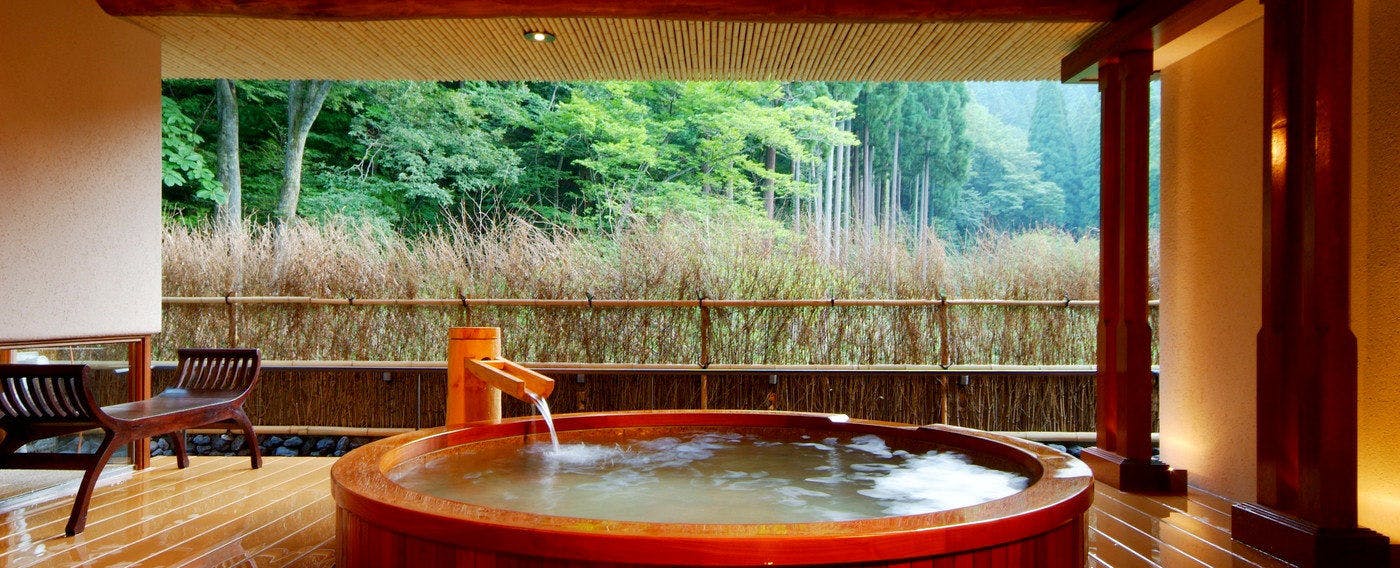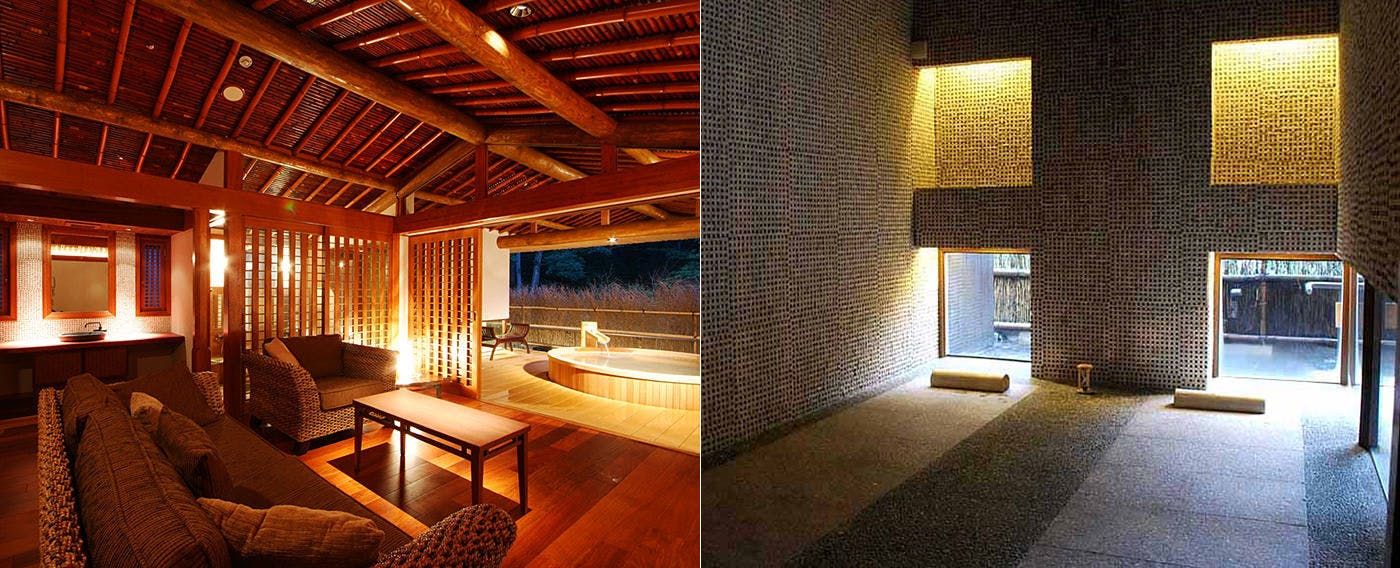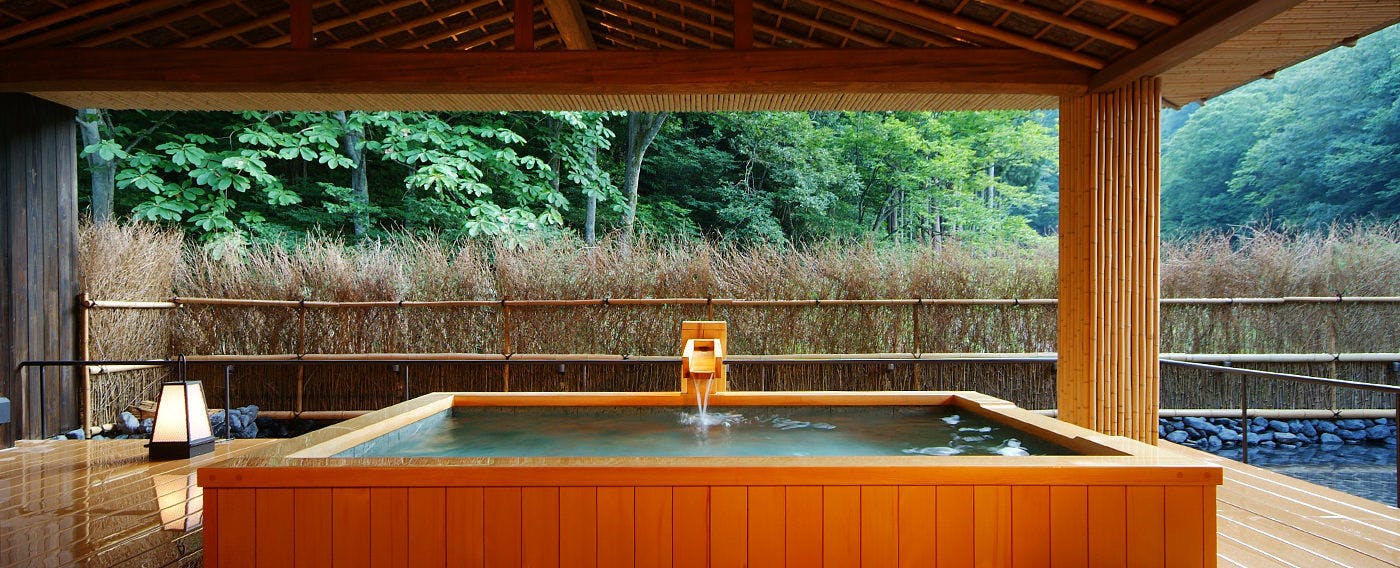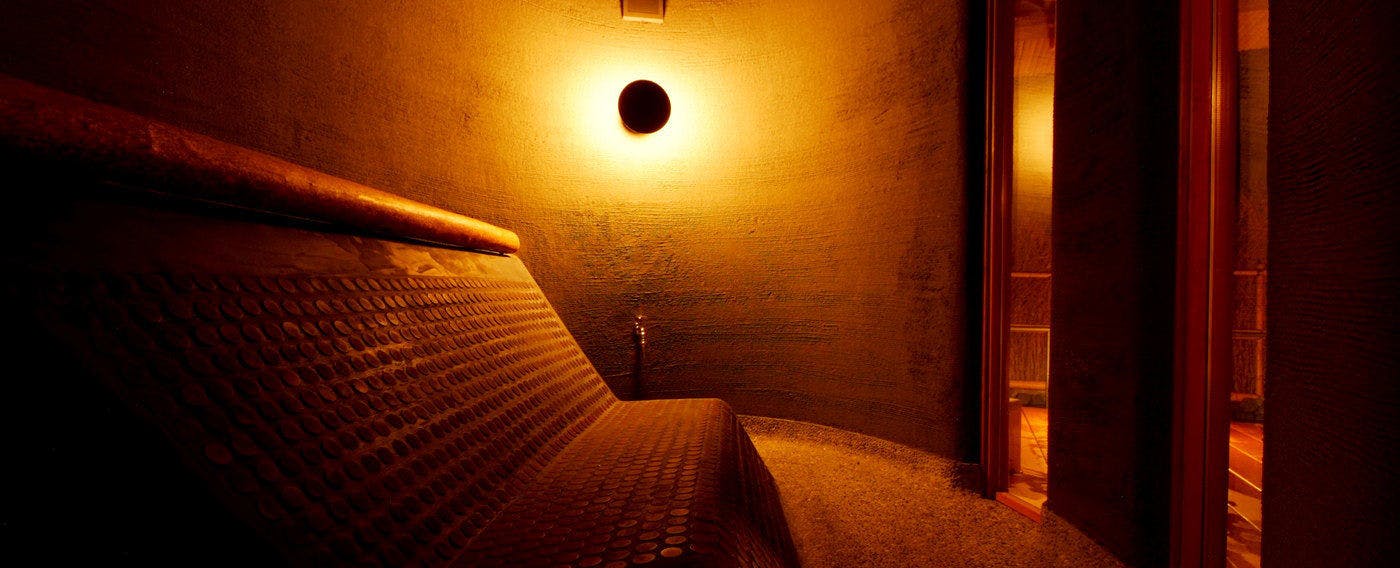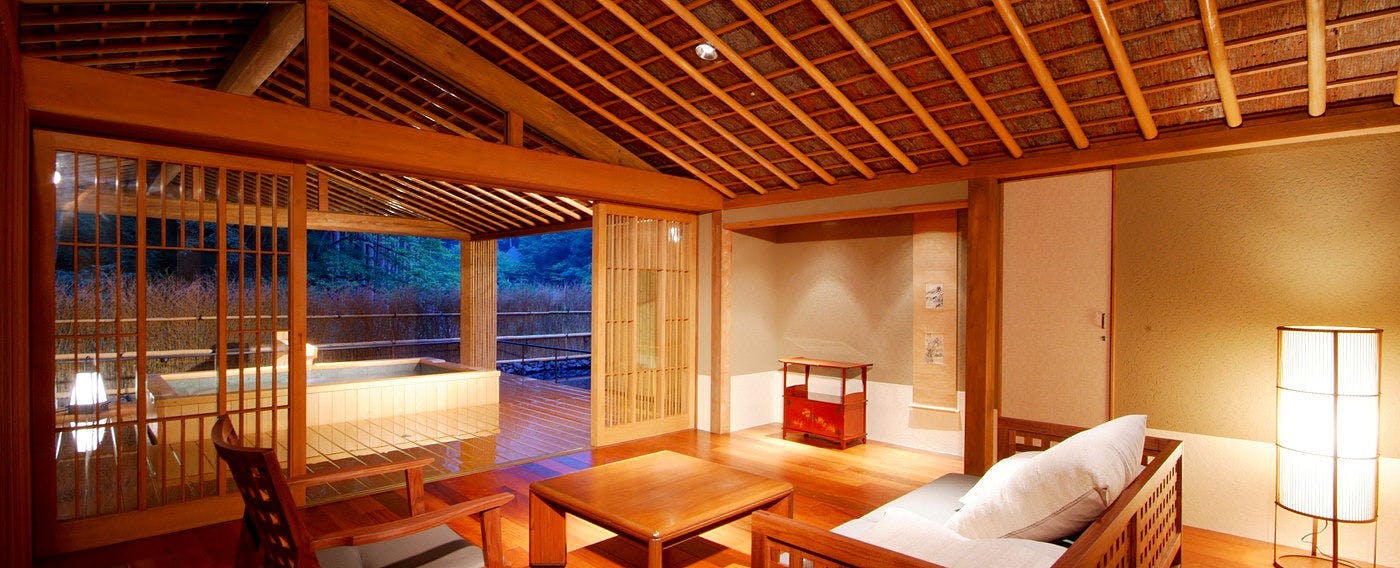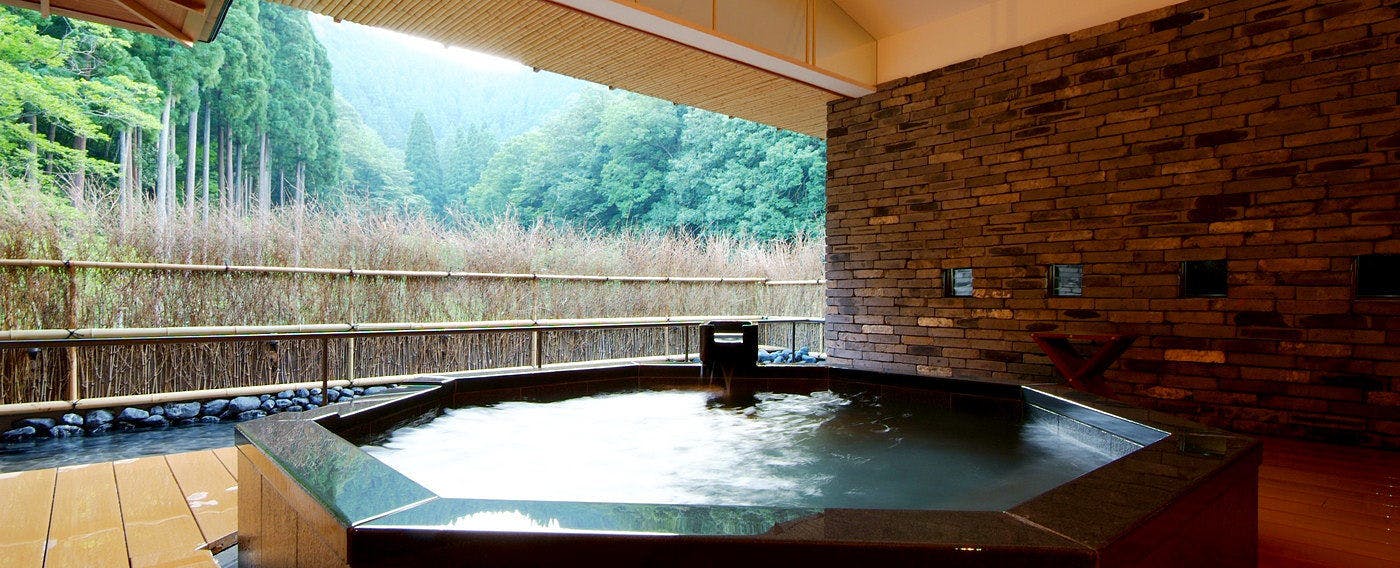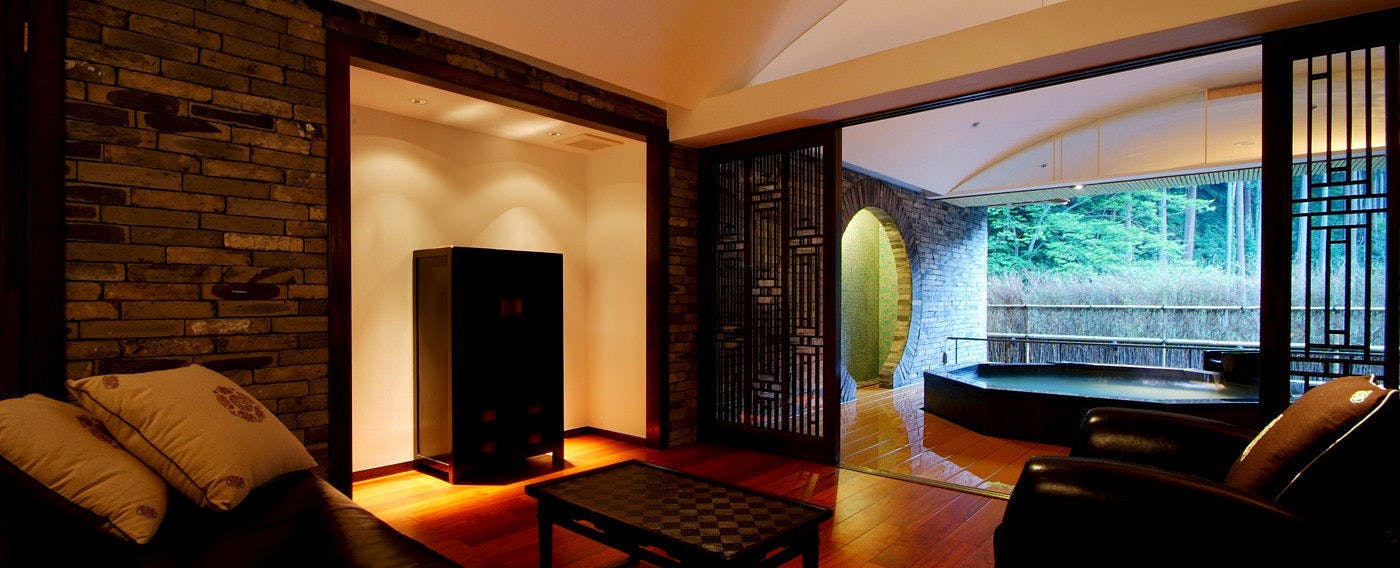 Hotel Onsen Bath
Exclusively for use by guests of Nishimuraya. Both the mens & womens baths feature a large indoor bath, outdoor bath, mist sauna & Jacuzzi bath. The spring waters of Kinosaki Onsen contain a wealth of minerals such as calcium, sodium, and are said to be good for fatigue, digestion, and nerve & muscular pain.

Private Onsen Spa
Relax in the comfort of a private open-air onsen bath with wide views of a mountain forest. Lounge room & sauna also included. Three styles available: Japanese, Balinese & Chinese. Seperate charges apply & reservations required."

Japanese-style
Simple & elegant Japanese-style. The rock bath sauna is a uinique sit-down style.
Times: 15:00 - 16:10 / 16:45 - 17:55 / 20:30 - 21:40 / 7:30 - 8:40 (the next day)"

Balinese-style
With an atmosphere of a resort in Bali. The rock bath sauna is lie-down style. Times: 15:30 - 16:40 / 17:15 - 18:25 / 21:00 - 22:10 / 7:30 - 8:40 (the next day)"

Chinese-style
A rich ambience & wonderful view. Rock bath sauna is lie down style. Times: 16:00 - 17:10 / 17:45 - 18:55 / 21:30 - 22:40 / 7:30 - 8:40 (the next day)"


Facilities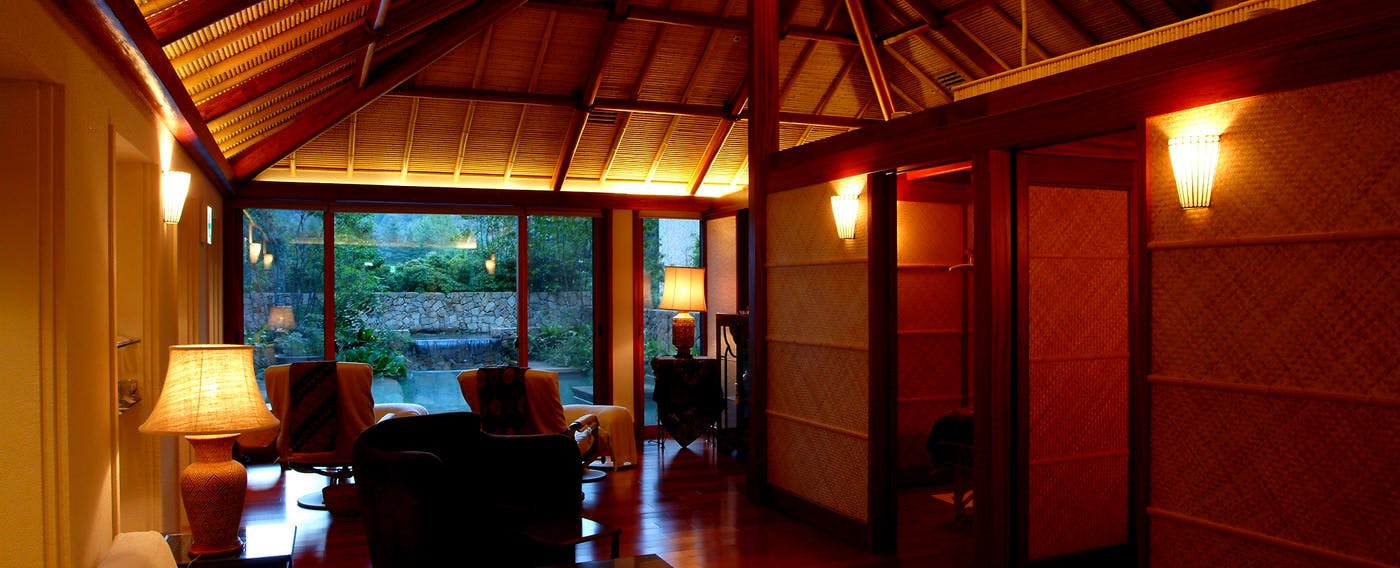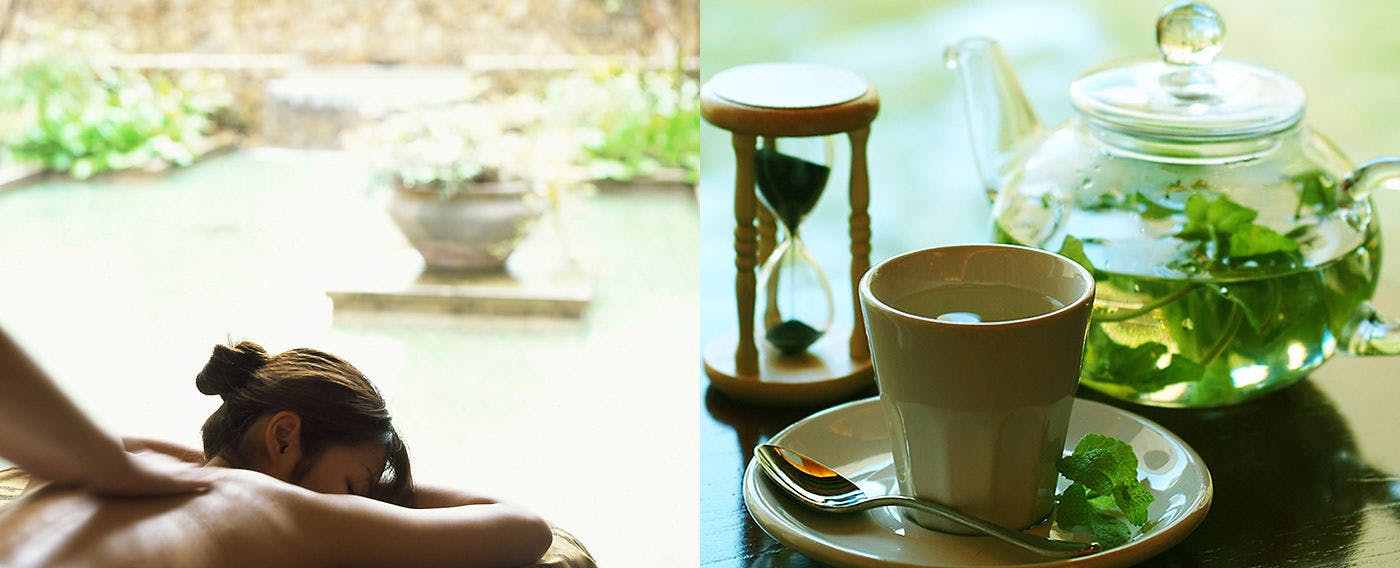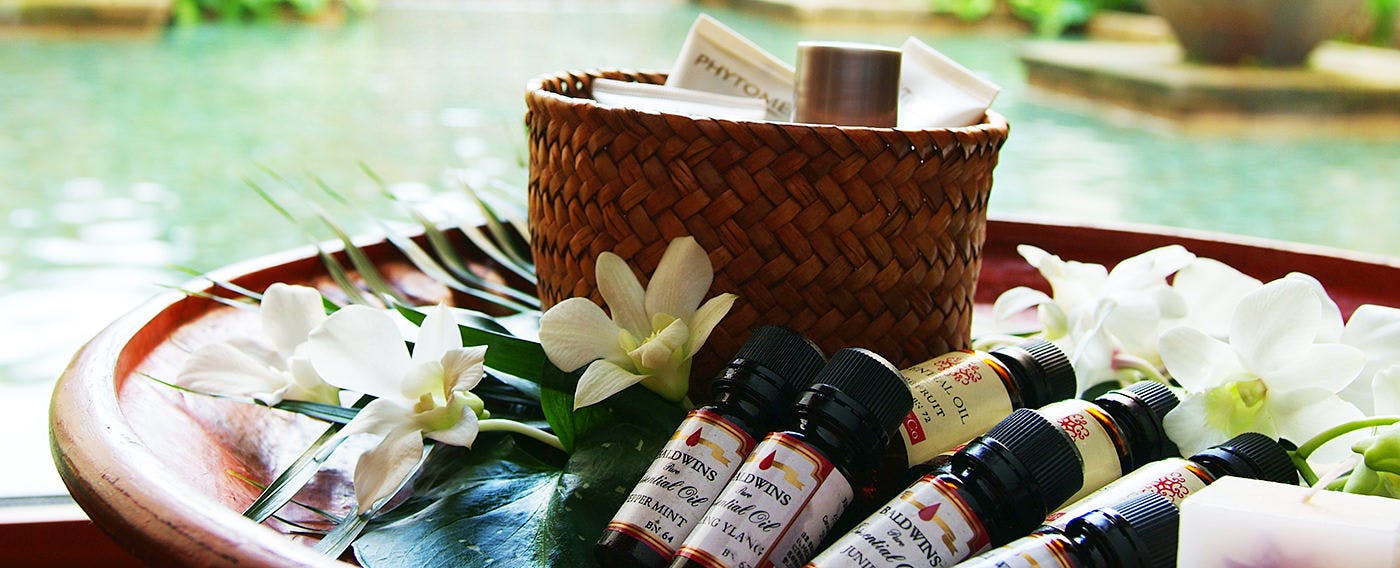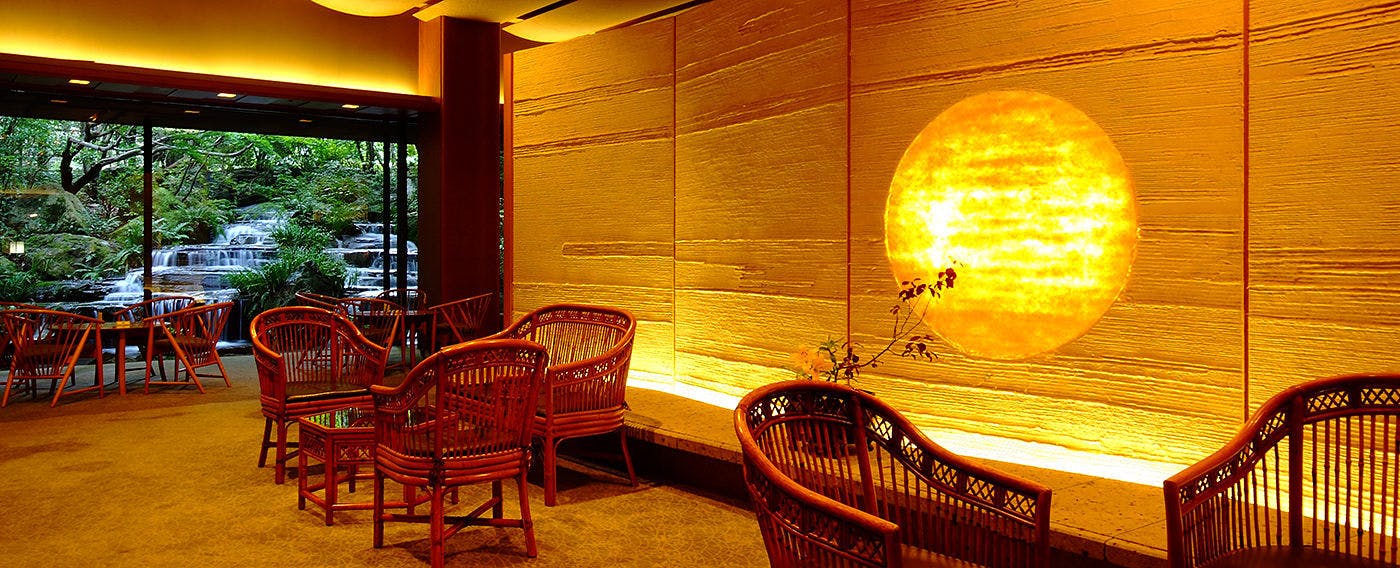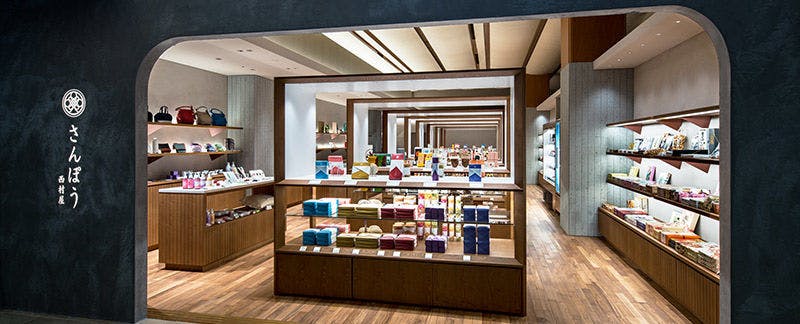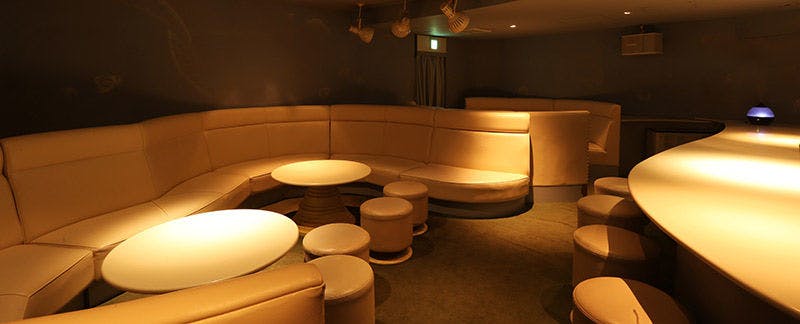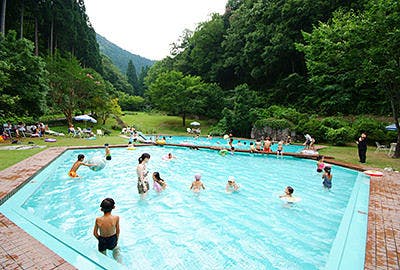 Massage Treatment Facility
Take away all of your stresses in the serene atmosphere of Relaxation Salon Fuka with a gentle aroma treatment massage. In-room finger pressure massage also available. Inquire for details."

* Hours: 15:00 ~ 23:00
* Reservations required
* Seperate charges apply

Reflexology Foot Course
Stimulate zones of the feet with a reflexology massage, said to benefit the whole body.

Course A: Petit Refresh 4,1000 JPY / 25 min
Course B: Foot Reflexology & Hand 7,200 JPY / 50 min
Course C: Reflexology of Shoulders, Neck, Feet 9,800 JPY / 50 min

Aroma Treatment Massage
Put your total body at ease with our gentle massage treatments making use of aroma oils which penetrate & condition the skin. The soft fragrances ease the mind.

Course E (shoulder, back, legs): 9,800 JPY / 50 min
Course F (head, shoulders, neck, hands, facial): 9,800 JPY / 50 min
Course G (whole body & facial): 14,400 JPY / 80 min
Course K (course E extended with squalene oil): 15,500 JPY / 80 min

Lobby Lounge
Admire the garden waterfall amidst the refreshing fragrance of Japanese cypress.

Garden Pool
Open from the end of July to end of August.
Hours: 9:00~17:00 daily.

Late-Night Restaurant
A great Japanese tradition: enjoy a bowl of warm ramen & a drink in the late evening.
Hours: 20:30 ~ 24:00
Access
1016-2 Yushima, Kinosaki-cho, Toyooka,Hyogo,669-6101,JAPAN
BY TRAIN
From Kyoto Station: Kyoto - Kinosaki Onsen (Limited Express Kinosaki, 2 hours 30 min)
From Osaka Station: Osaka - Kinosaki Onsen (Limited Express Konotori or Hamakaze, 3 hours)
From Sannomiya Station: Sannomiya - Kinosaki Onsen (Limited Express Hamakaze, 2 hours 30 min)
From Himeji Station: Himeji - Kinosaki Onsen (Limited Express Hamakaze, 2 hours)
From Kinosaki Onsen Station: free shuttle bus available or 25 min by foot
Reviews
We visited the hotel in commemoration of ten years of marriage. We took meals in the room, but the contents of the course meal was well considered and dishes were all splendid. There were three kinds of bath and we could enjoy them all. The room was spacious, and the staff in charge of our room looked young and maybe not yet used to it, but they were very kind and made us very comfortable and relaxed. I thought senior staff did a good job of educating the younger staff. We spent a very good time with their hospitability. We would like to visit again.
+ More
2016/11/08
I visited as a party of two with a friend for the first time. I was invited by the view from the room and went for a walk immediately and was fascinated by the fresh greenery. I was able to fully enjoy the dinner in-room food after a long absence. My friend admired the flavor of the dish with crab, Tajima beef, spring vegetables and the local nature, that it is not new to say, were blessed with ingredients of spring. About the hot spring, We liked a little hot water which was comfortable. We thought that it was good to see the garden very well again from the washing face part of the room. We had the breakfast buffet and liked the idea, unlike the common style, which was between Japanese and European styles. The explanation of the parlormaid who carried the meal to the room was well taken care. I want to come again.
+ More
2016/05/01
It was the first time for me to visit Shirozaki Hot Spring. And I chose the Shogetsuei which I wanted to visit from a long time ago. The hotel itself is a western style building and our room was also western style, one in white and simple color. However, I liked that some touch of Japanese taste was scattered in the design. It was easy to use, too. I spontaneously.liked the room. We took dinner in a private dining room named "Rakugetsu Koji" which was an excellent space to relax and enjoy. Since we had informed them that it was our 15th anniversary, they served us an unexpected champagne and red rice, which made my wife partiicularly very happy. Dishes were pretty to look at and tasted mild, therefore none of them was too strong taste and were just right. We liked the sake produced by Nishimura group brewery, too. Breakfast was buffet style, which we are not used to. However, the coffee was very tasty and bread was available to toast just before we took it, which made some people wait in front of the buffet table. I hope the hotel will take this into consideration. It was raining during our stay there, unfortunately. Yet, we enjoyed visiting some part of the huge garden. I thought we can come again, only for seeing the seasonal changes in the garden. As a whole, our choice was correct. All staff were kind and polite including the staff in charge of our dinner table. My wife requested that we come again, on the way home.
+ More
2016/03/24
With three familiy members, I stayed in the comfort suite for 1 night. I am surprised at the area of the room. An extra bed is common, but all three of us were moved with having Simmons beds when we stayed in a triple. When the family who could not sleep without his own pillow was able to sleep soundly, I was pleased with the feeling in the bed. It is a little regret that all the facilities were splendid, but had the feeling of a model room a little, and was tasteless rather than a minimum. But I was able to spend it as if relaxing at home. The yukata did not seem to be for children and I requested an S size for men, but it was too big and even when the boy asked whether there was not an S one for woman's use which was not strange. An S for women with the willow pattern was good for a son in the first grade of junior high school, for which we were thankful. The overall feeling was good, and the restaurant was good, too, as well as the bath; and the buffet of the grand hall where the view has a good breakfast, our child was asking "how about we do not return home?" to us. Service can be said to be generous on the whole or that it felt like a feeling of luxury. Before the trip, I wondered if going to Kinosaki was a kind of waste if it was not the high season for crab. But, I found that we felt enriched and enjoyed the trip meaningfully. Thank you.
+ More
2015/11/04
Information
Check-in Time

From 3:00pm to 6:00pm

Check-out Time

Until 10:00am

Tax / Service Charge

Onsen tax (150 JPY per adult guest per night)

Credit cards accepted at this property

VISA / MASTER / JCB / AMEX / DINERS / UNION PAY
Children

Children between the age of 6-12 can stay by special rates, please ask the details at the time of making your reservation. Up to 2 Children below the age of 5 per room are free of charge, if meal/bedding is unnecessary.

Pets

Pets are allowed.

Parking

Free parking available for guests. Please write number of vehicles and estimated arrival time in message box.

Other policies & conditions

Children 5-0 stay for free when sharing existing bedding, yukata & meals not included. Options & special rates for children 6-12 available. Please write number of children and ages in message box when booking.