Oyado Uchiyama
All suites feature an attached open-air bath with a view of the sea.Located at the feet of Mt. Omuro, at a spacious site spanning roughly 3,300 square meters. This secluded resort with its six suites invites you to experience a time of supreme bliss with baths and food, away from the hustle and bustle of daily life. All the guest suites of Oyado Uchiyama are made maisonette style constructed using wood like an old-fashioned comfy space. Apart from the ten Japanese-style rooms, the first-floor also features a broad veranda, spacious relaxing baths and rooms with Japanese-style hearths. The second-floor features rooms with twin beds and wide panoramic views from the open-air baths with an unbroken view of the sea and mountains of Izu accessible to all rooms. You can enjoy the picturesque scenery of the mountains and the sea shining under the sun seen from the free-flowing hot spring bathtub, and at night enjoy a sky full of stars. For dinner, banquet on lip-smacking Kaiseki cuisine prepared by the master chef using the best seasonal ingredients of Izu, at the restaurant with table seating and private dining rooms.
Japanese-style cottage with private indoor/open-air hot-spring baths - Yuki 81㎡

Half board included

Japanese futon bedding

Room with open-air bath

See Details
From $833.93
for 2 guests /night
Japanese-style cottage with private indoor/open-air hot-spring baths - Tsuki 98㎡

Half board included

Japanese futon bedding

Room with open-air bath

See Details
From $1,051.48
for 2 guests /night
Japanese-style cottage with private indoor/open-air hot-spring baths - Hana 111㎡

Half board included

Japanese futon bedding

Room with open-air bath

See Details
From $1,196.51
for 2 guests /night
- VAT is included, but bathing tax (around JPY 150 per adult) may NOT be included.
- Price in USD is based on the exchange rate as of today and might be different from that of the booking date.
Foods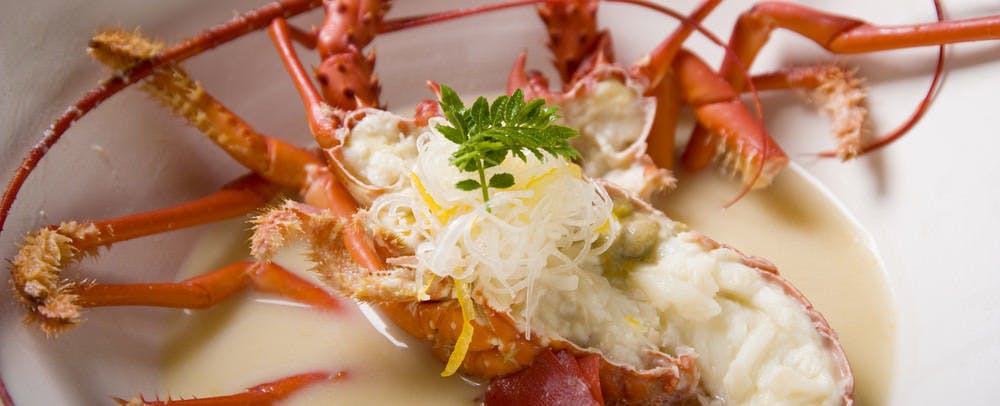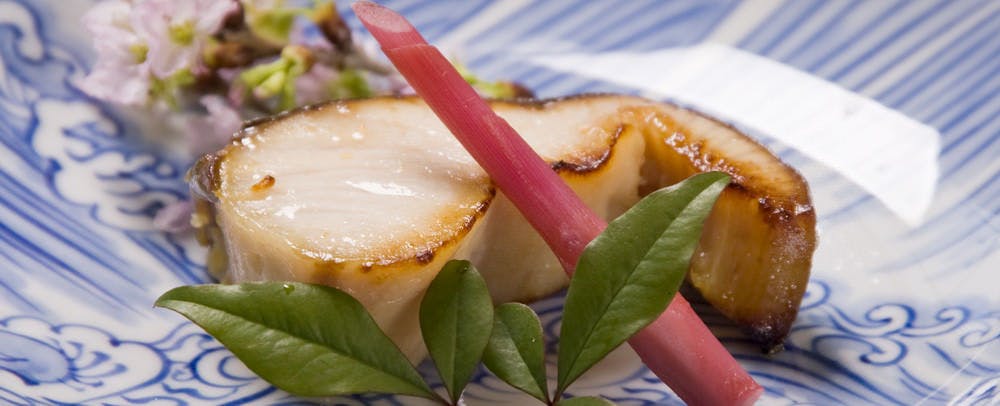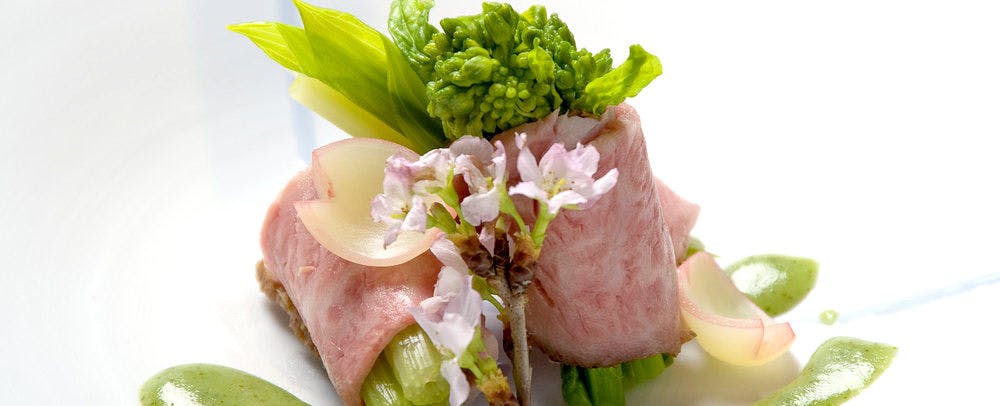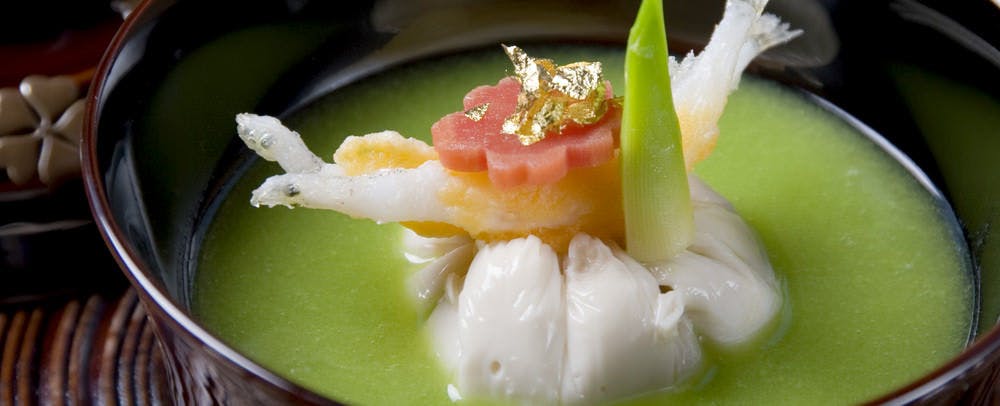 Enjoy supper at the restaurant in a private dining atmosphere. You are welcome to enjoy your dinner at the private dining room style restaurant. An easy to relax space in a lively space where you can stretch out, sit back and enjoy great food and great conversation. From piping-hot hot food to nice and cold cold-dishes, relish the experience of having the freshest made food just the way it's meant to be had.

[Dinner times] 18:00/18:30/19:00


Enjoy breakfast peacefully in your room.
Breakfast will be served in your room so that you can stay in your pajamas as you relax leisurely. Prepared at breakfast time, you are served "Awabino Ankake Gohan" made with freshly made rice and famous abalone ankake on top. Guests can enjoy a special breakfast unique to Oyado Uchiyama.

[Breakfast times] 8:30/9:00
Baths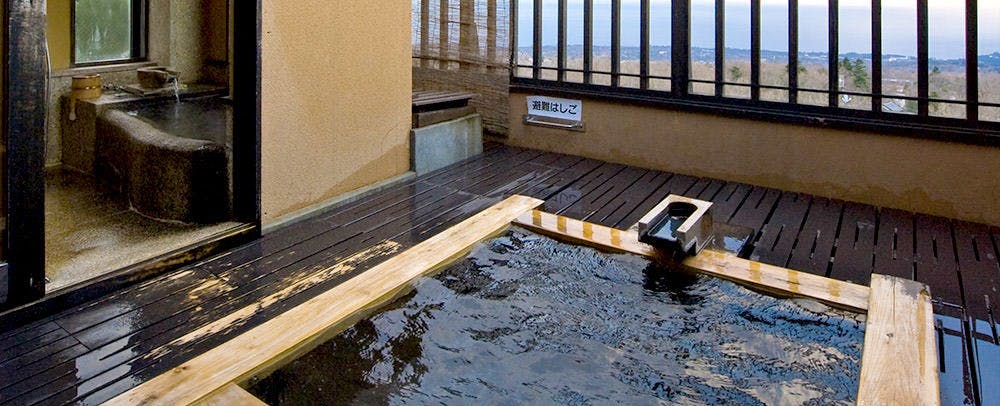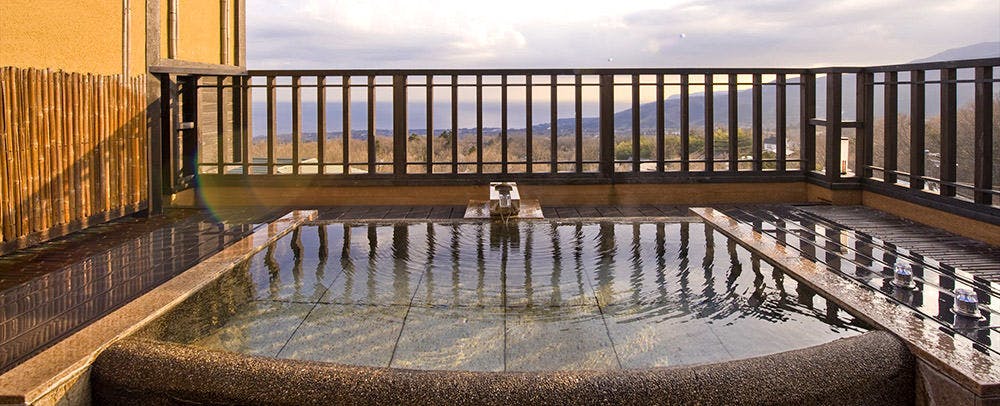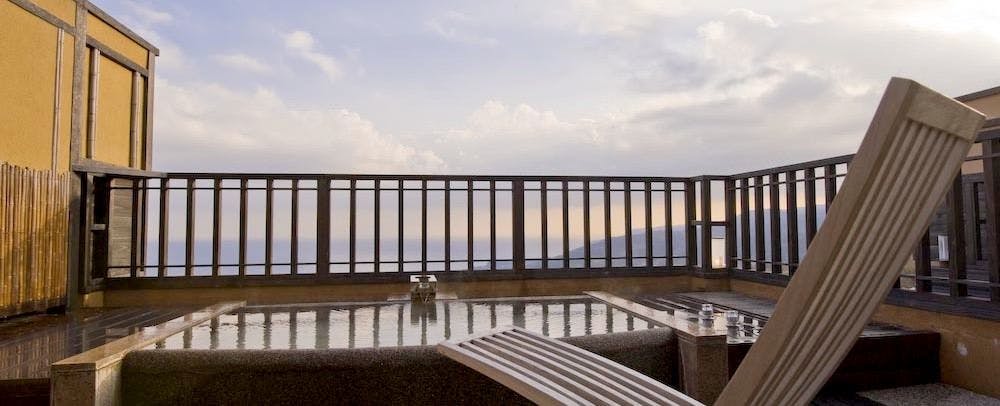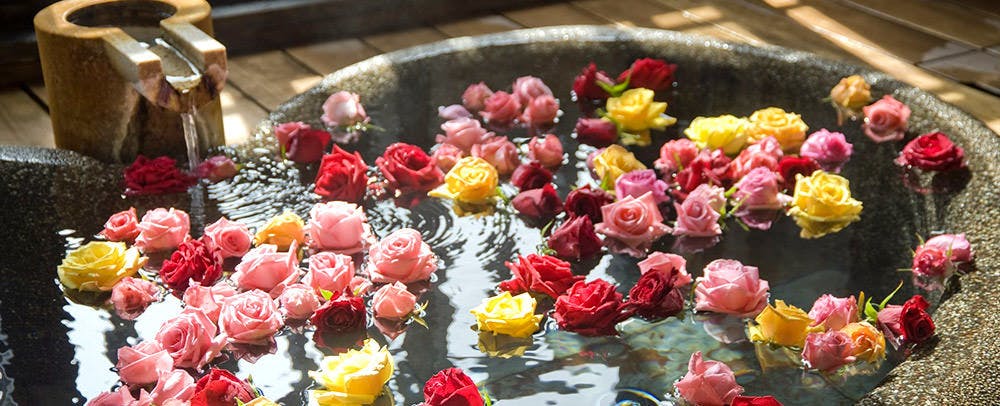 Uchiyama resort has open-air baths set up in every room. You can enjoy a bath any time of the day however many times you want to. Without worrying about other guests. It's good take a bath with sunrise and also can take a bath with sake which is stylish.

You can also enjoy the luxurious Rose-bath.
Also loved by Cleopatra for maintaining eternal beauty, the rose bath is all yours to enjoy. Experience bathing with natural organic roses floating in the bath, a moment that one cannot achieve in their day to day life. The heart is healed by the sweet scent of roses, the skin becomes beautiful in the warm rose water.
Facilities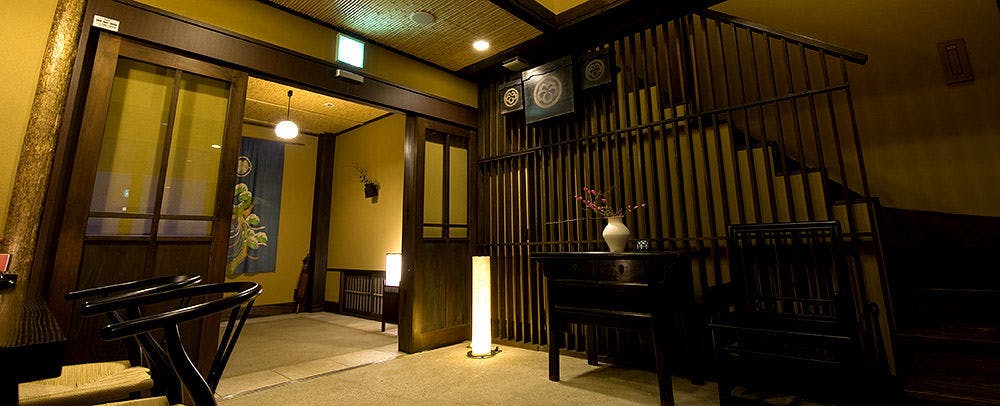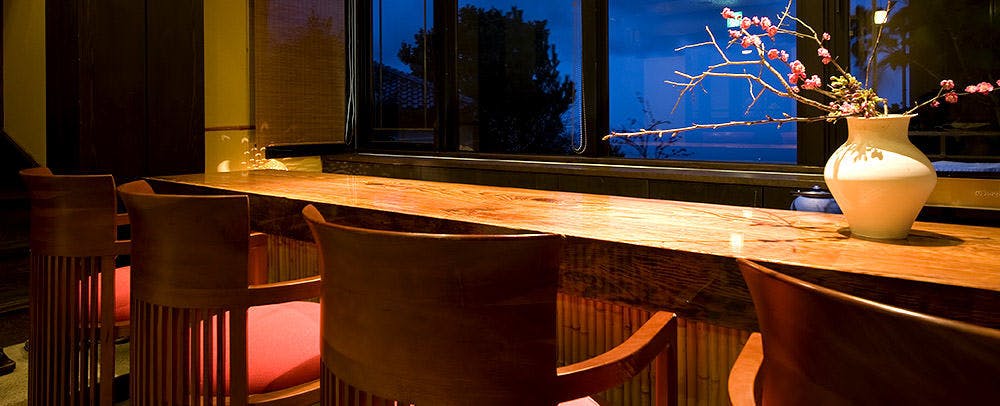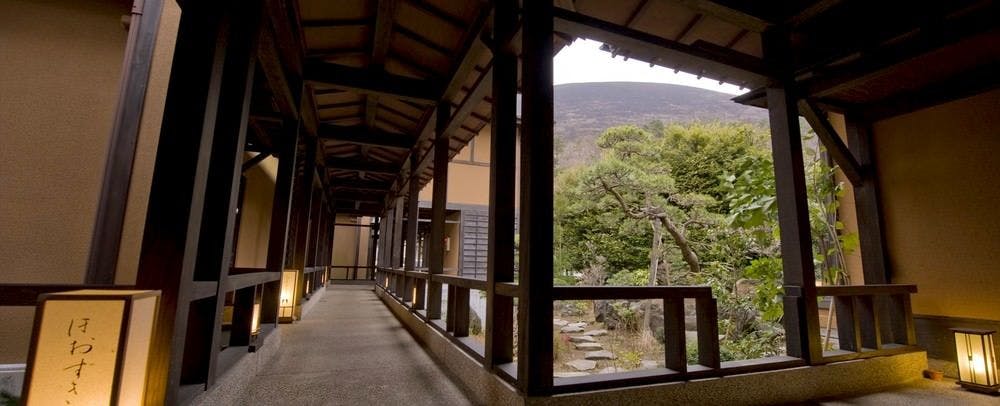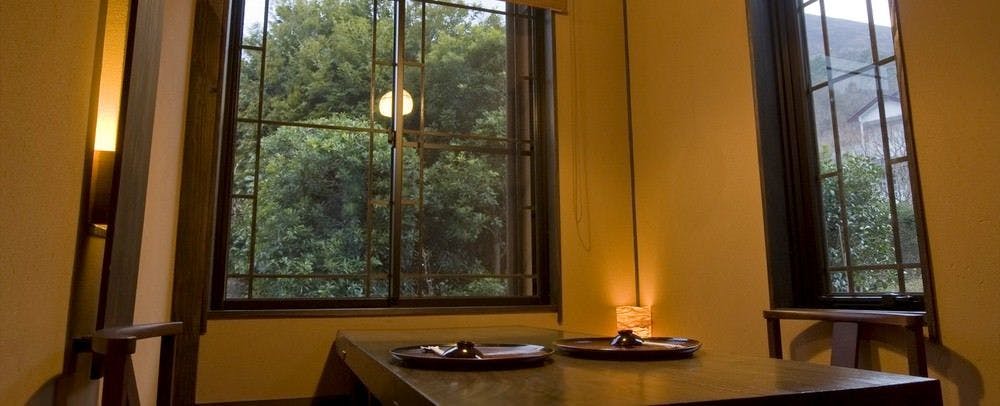 Lobby / Tea Lounge / Japanese Garden / Private Dining Room Style Restaurant
Access
2-716, Omuro Kogen, Ito city,Shizuoka,413-0235,JAPAN
For customers arriving by train:
The nearest station: Izu-Kōgen station (about a 10 min taxi ride to the resort from the station)
About 1 hour from the Tōkaidō Shinkansen Atami station using the Itō Line.
About two hours on the Odoriko line from Tokyo headed for Izukyū Shimoda station.

For customers arriving by car:
Toumei Atsugi IC to Odawara-Atsugi road to Manazuru road to National Highway 135 for about 90 mins
Toumei Numazu IC to National Highway 1 to National Highway 136 to Izu Skyline Hiekawa IC to Amagikougen IC about 90mins
Reviews
Being Izu-Kōgen,the view from the room is splendid. Our room was of the maisonette format and just the right temperature to be cosy. The building was inevitably a little aged. Towels and toiletries were ok but I couldn't get used to feel slimy of the body shampoo. I'm glad for they had a coffee machine so I was able to enjoy coffee anytime while was there. The open-air bath inside the room with a wide view was also nice. The meal wasn't just like any other place, and with Japanese sake and especially sashimi of threadsail filefish, akamutsu and Japanese beef cutlet were very pleasant. The Japanese sake's selection also satisfied me. Breakfast was rice in an earthen pot and abalone ankake, all in all I had decent tasty Japanese meals with tasty. I don't have any complains with the hospitality or meal or anything.
+ More
2016/12/20
It was first my time to come here and I felt awesome right from the time I got in the parking to the moment I left. The room, the bath, the meals and hospitality everything made me satisfied and I would like to stay here again.
+ More
2016/12/20
It was an amazing inn. I was able to lay down and relax. I wish the check out time was 12 though. The inn's atmosphere is also nice. The meal's amount was a bit too much for me. I didn't want to waste it, so I ate it all. The dinner was in our room so I was able to lay down and relax. I wish I could stay one more night but it's tough to have that amount of dinner again. I was actually worried that it is not good for my health... the amount of dinner. I'd be happy if I could take one more night and the meal would be 60% of what they had and if the price could also be discounted. The open-air bath in second floor has good view and the hot water's temperature was good as well. I came here with my mother this time, but I would like to come here with my daughter's couple next time.
+ More
2016/11/20
I stayed with 2 of my friends and I was very satisfied overall. The room, the meal and hot spring, everything was fabulous. In this time, we choose Uchiyama cuz we wanted to try the abalone ankake rice, a famous product in breakfast. Of course it was good and also other dishes were all delicious as well! The inn's back side has Mt.Oomuro which is quite beautiful. I absolutely would like to stay here again!
+ More
2016/11/20
The entrance was fragrant with incense also the guest room's closet has incense bag, quite the Japanese atmosphere, which is nice. Everything was clean and the indoor and open-air baths were good too. But more than anything, the meals were so delicious. It's naturally fresh cuz they use local ingredients which are chosen carefully and have elegant taste. It's quite the sophisticated way to have dinner, and the dishes were excellent too. I absolutely would like to go there again.
+ More
2016/10/20
Information
Check-in Time

From 3:00pm to 6:00pm

Check-out Time

Until 11:00am

Tax / Service Charge

Bathing Tax JPY 150 per adult is NOT included in the rates.

Credit cards accepted at this property

VISA / MASTER / JCB / AMEX / DINERS
Children

Usage terms
・Children of elementary school age and under are requested to accept the condition of in-room dining together with their families.
Room charges: 3000 yen per adult.
・Children of middle school age and above will be charged the same amount as adults.

Pets

Pets are NOT allowed.

Parking

Free of charge for guests;Capacity 8 vehicles

Other policies & conditions

Nothing in Particular.