Hanzuiryo
Hot-spring village, reading the changing seasons of Unzen, grasping the minds of the people that come to visit the beauty of those times.Listen carefully to the murmuring of the clear stream, the whispering of the breeze, and lose yourself for a moment. The setting of a blissful journey of true relaxation, in harmony with nature, a Kyoto Sukiya style building. Utterly luxurious furnishings and concordant tableware piled high with lovingly prepared seasonal delicacies, the hearts of the welcomed and the welcoming commune amidst the stillness. Encounter peace of mind that surpasses words, "Ryotei Hanzuiryo," our soul's homecoming in the bosom of Unzen, paradise found.
Japanese Style Villa

Half board included

Japanese futon bedding

See Details
From $1,007.08
for 2 guests /night
Japanese and Western Style Special Villa

Half board included

Japanese futon bedding

Room with open-air bath

See Details
From $2,014.17
for 2 guests /night
- VAT is included, but bathing tax (around JPY 150 per adult) may NOT be included.
- Price in USD is based on the exchange rate as of today and might be different from that of the booking date.
Foods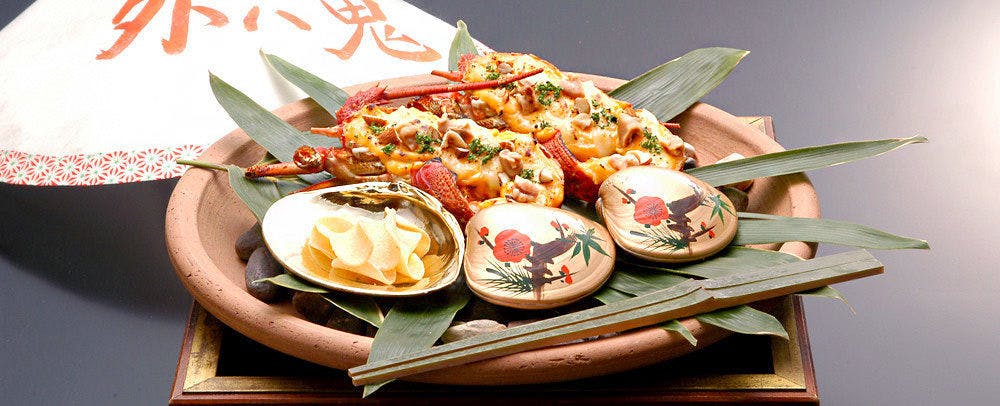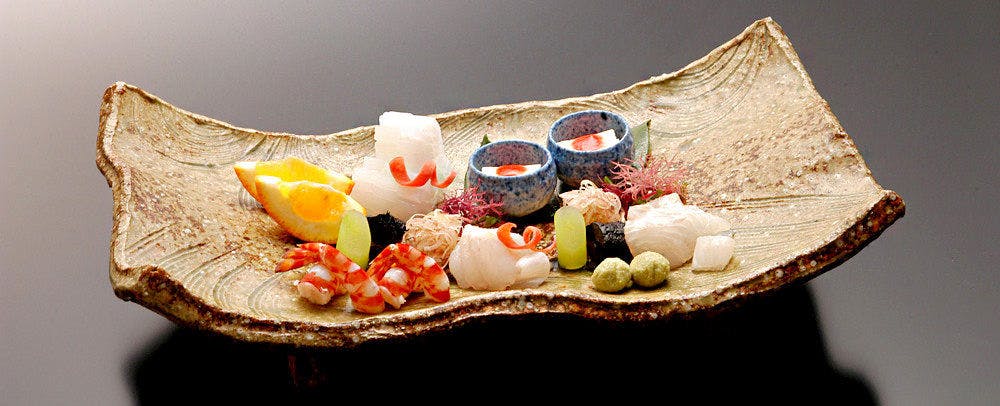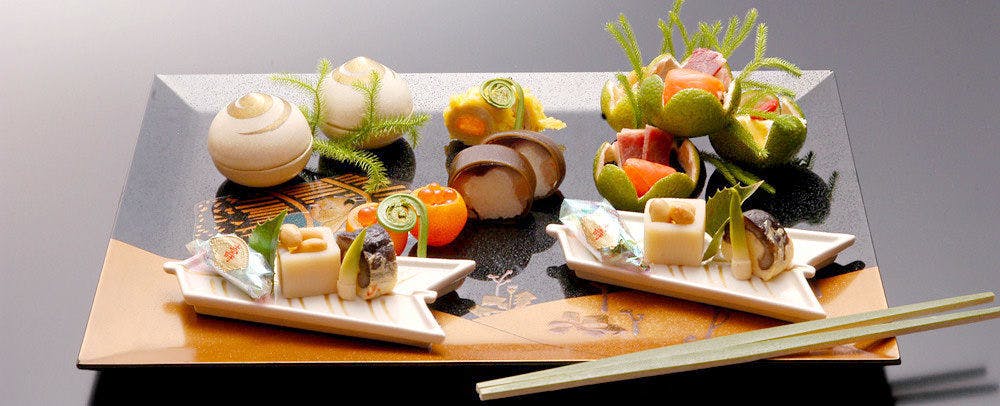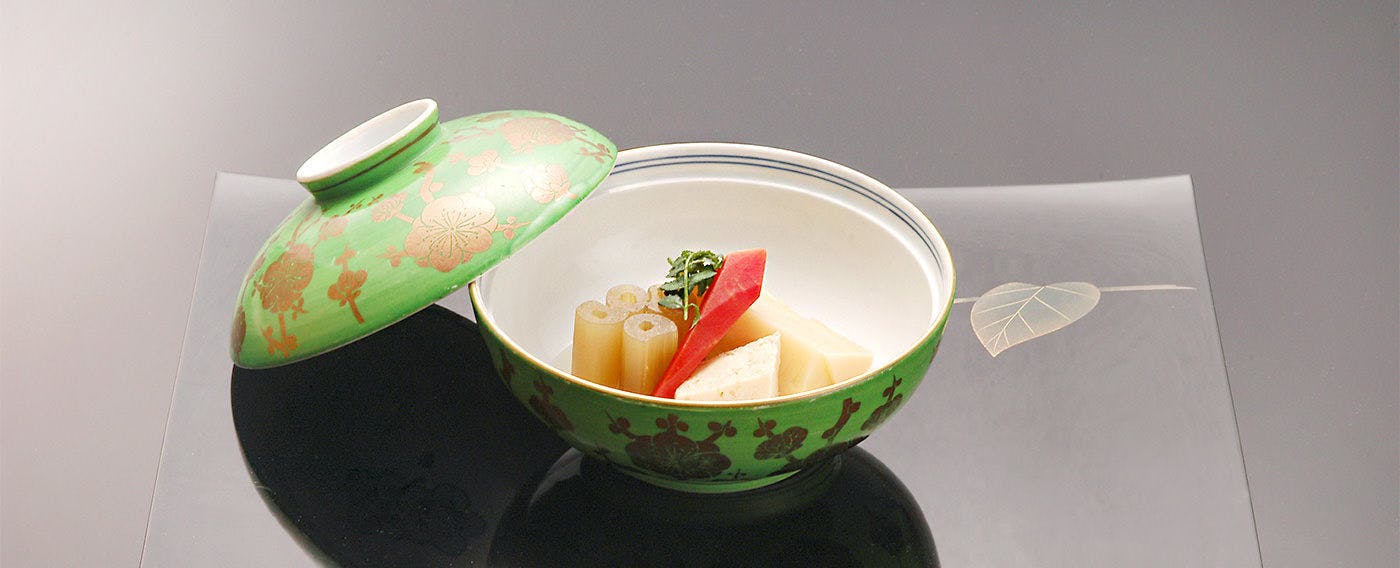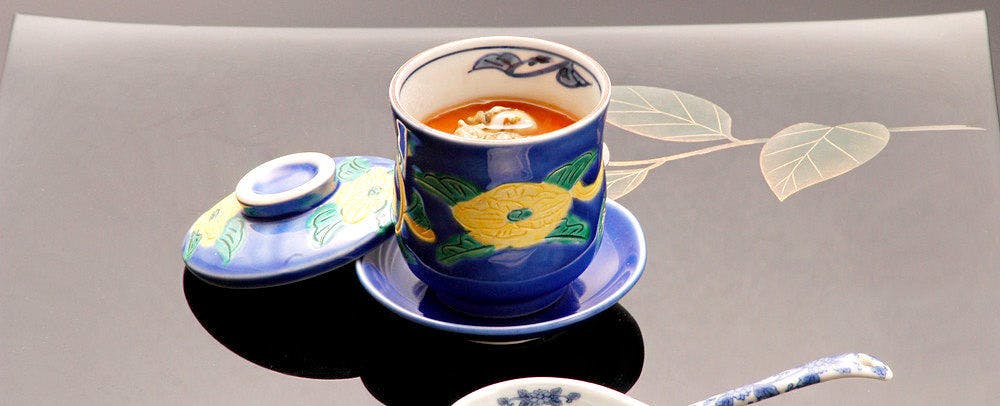 Dish after gourmet dish to be savored with eye and palate The limits of luxury, get your fill of numerous gourmet offerings carefully prepared also to be pleasing to the eye. The evening meal is genuine kaiseki course cuisine that changes monthly and is prepared using fruits of the Shimabara Penisula sea.
Fastidious about every detail including selection of tableware, arrangement, and so on, we convey each dish to your room. Meals take place in the guest room 1st floor Japanese-style washitsu room, so while gazing out at the garden one may get a full impression of the Japanese season with both eye and palate.
Baths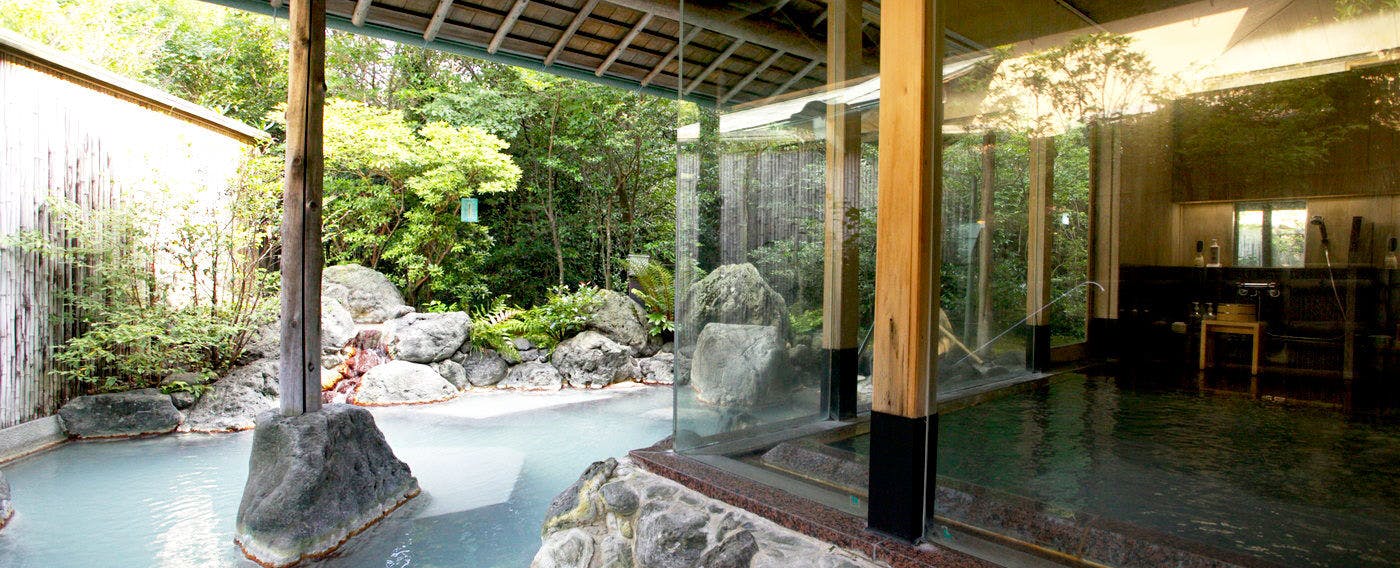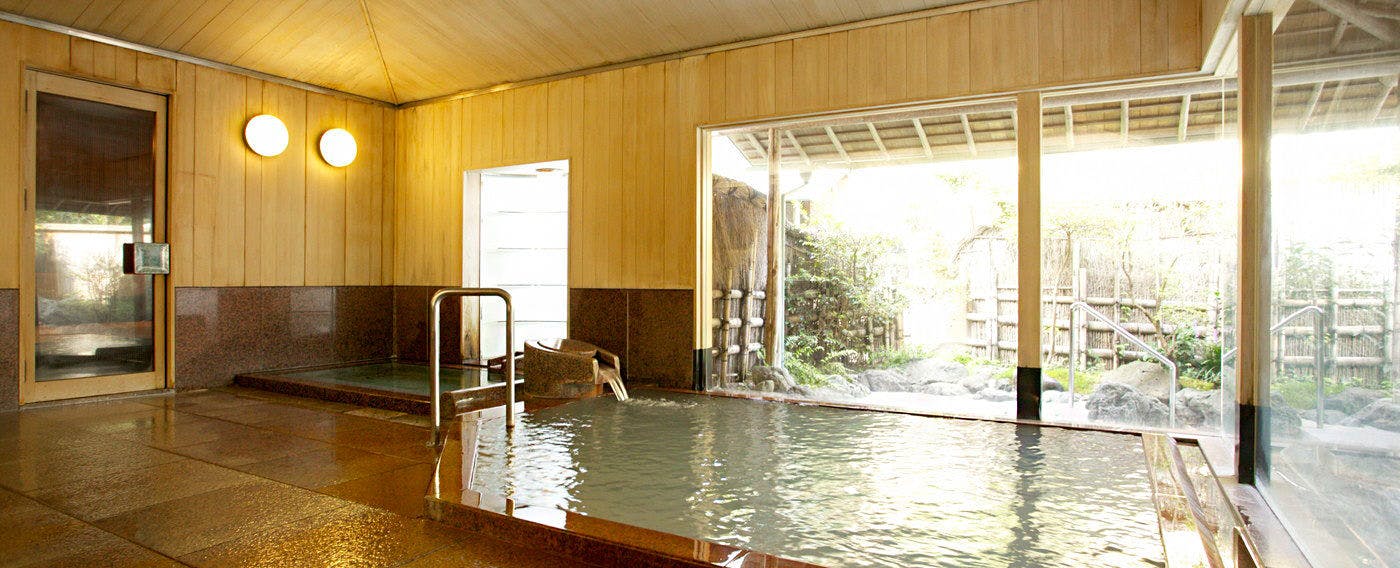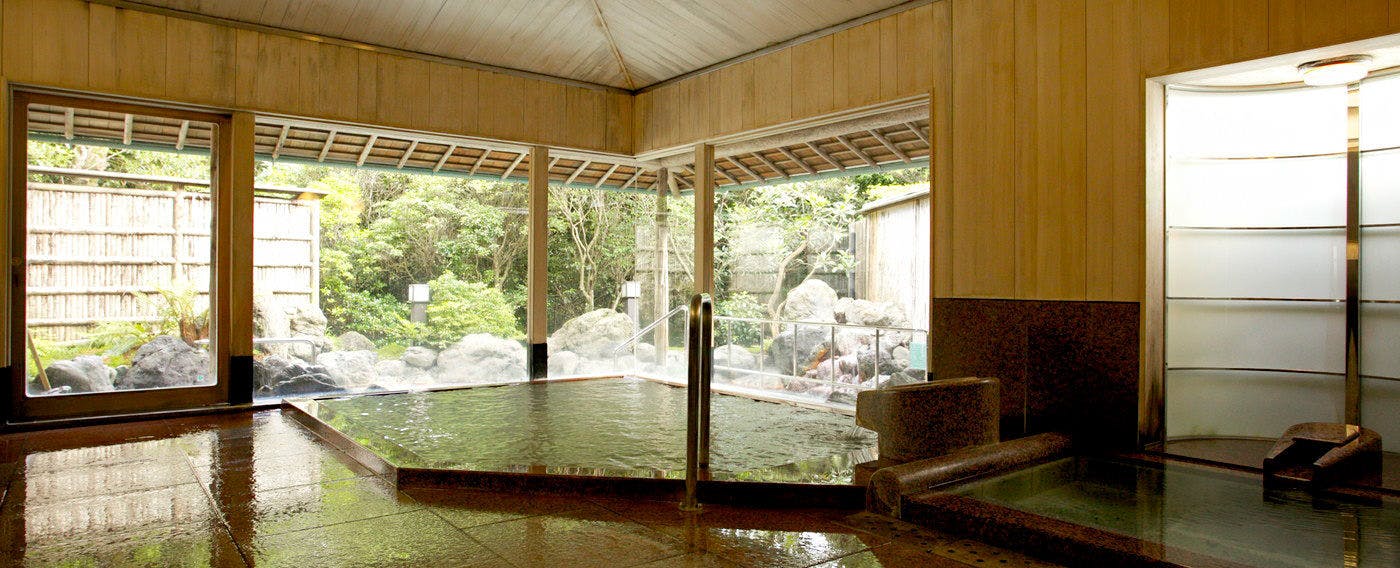 Here, one can become one with light and breeze. One can become one with drifting time. Hot Spring Composition

There are 37 source sites from while a quantity of roughly 1,000 tons of natural hot spring water gush forth in 1 day. (It is not an underground, excavated hot spring.) Our building's hot spring draws its water from the same source as the Miyazaki Ryokan. The spring character is an acidic alum spring including hydrogen sulfide, a so-called sulfur spring.


Benefits of the Hot Spring

The germicidal effects are strong, and it is said to work well against acne, rough skin, and athelete's foot, etc. For women in particular, the skin becomes velvety smooth, and the cosmetic effects are extraordinary. Beyond that there are merits for nerve pain, rheumatism, muscle fatigue, joint pain, chronic digestive issues, hemorrhoids, chills, recovery from exhaustion, promotion of good health, constitutive improvement, and so forth. The heat retention capabilities are high, and one's body will feel great and stay pleasantly for some time. Furthermore, individuals with poor physical condition, such as those with serious heart disease, severe anemia, respiratory damage, oversensitive skin or mucous membrane, ought to refrain from bathing.


Effective Hot Spring Bathing Method

Rather than hungry or completely full, the best time is with a level stomach. If possible, avoid entering after consuming alcohol. When entering the spring, first wash well and rinse your body. Especially in cold seasons thoroughly warm your hands and feet and enter slowly. Entering quickly can cause blood pressure to rise suddenly and is not very good for the body. In particular, individuals with a weak heart or blood vessels please be careful. Bathing time at first should be around 10 minutes, getting in and out occasionally, and as you become accustomed the time can be lengthened. Please be careful to exit the spring before any heart palpitation occurs. After bathing replenish your fluids by drinking, and calmly rest your body.
Facilities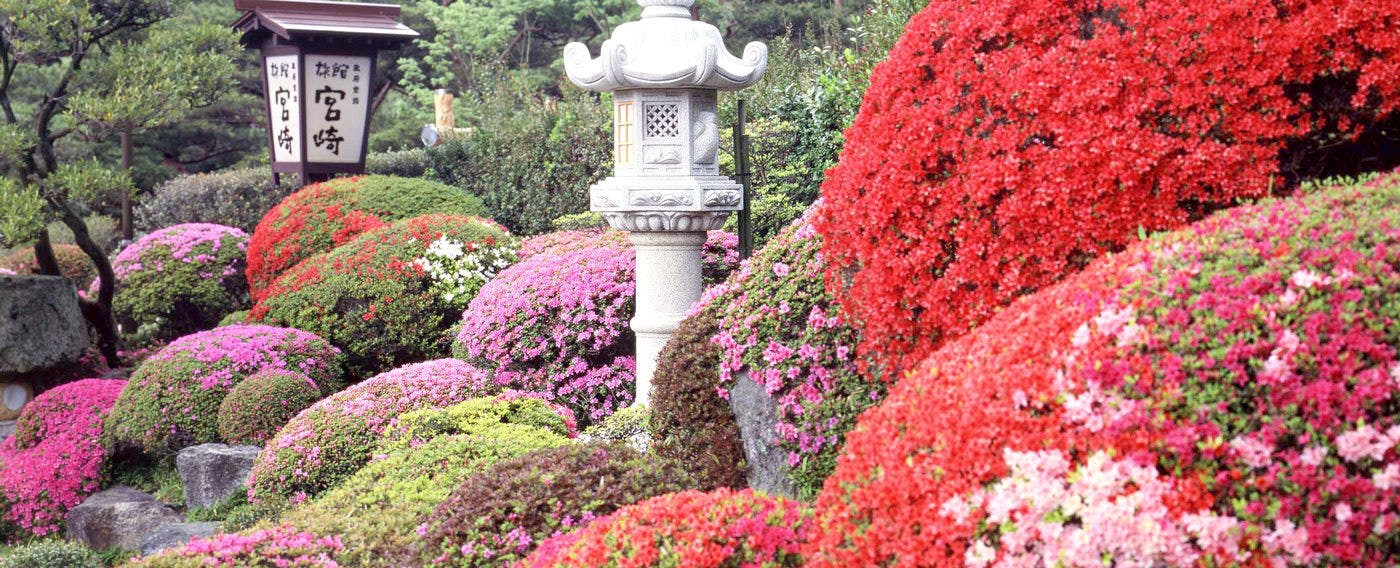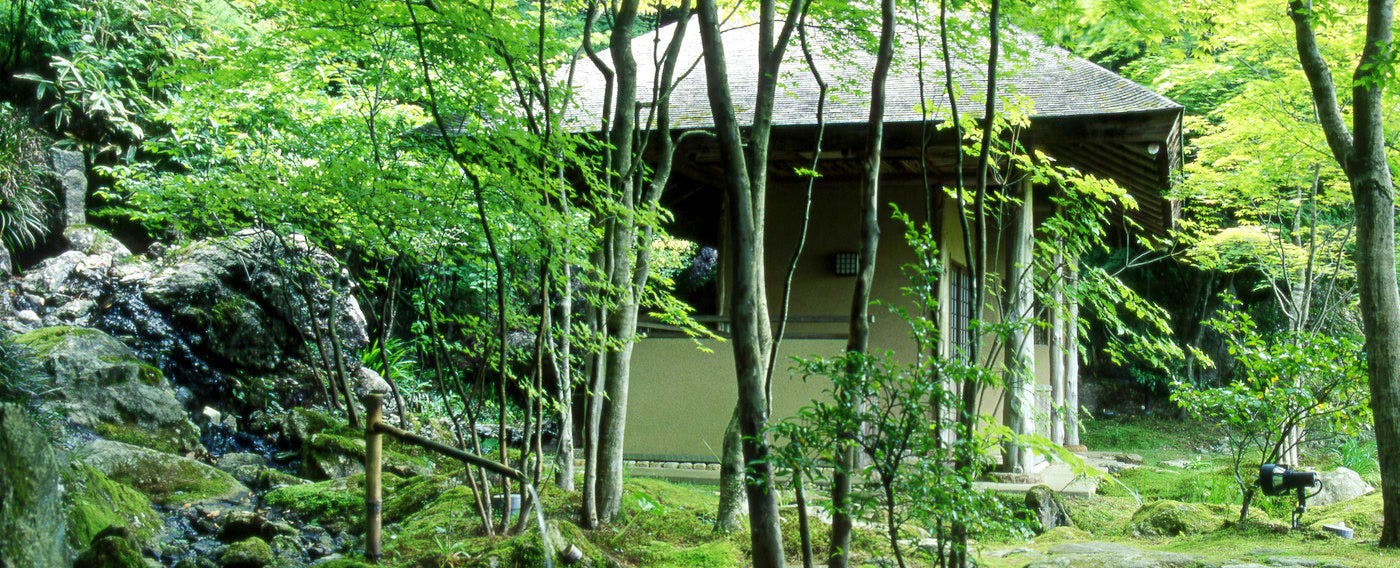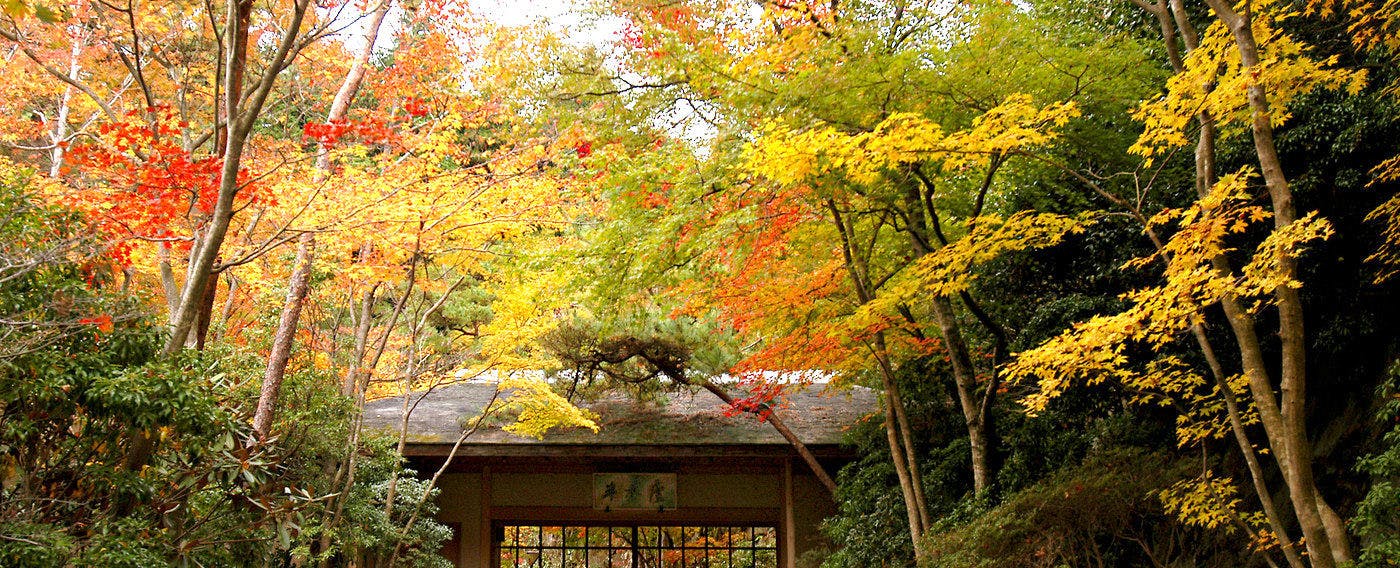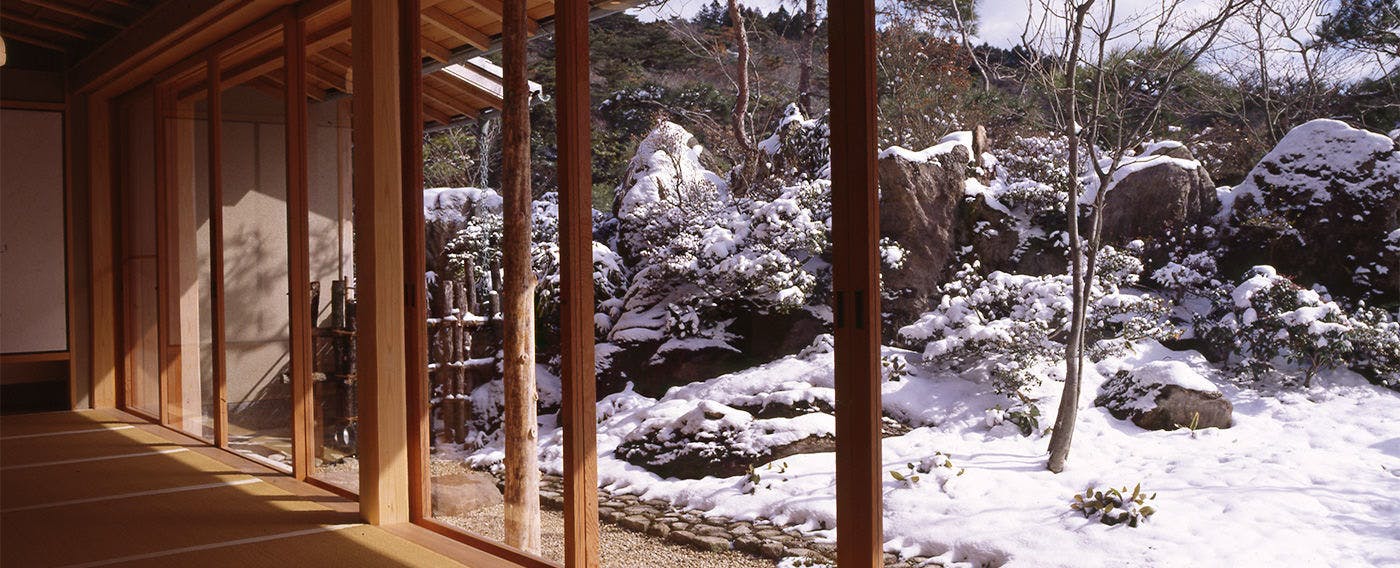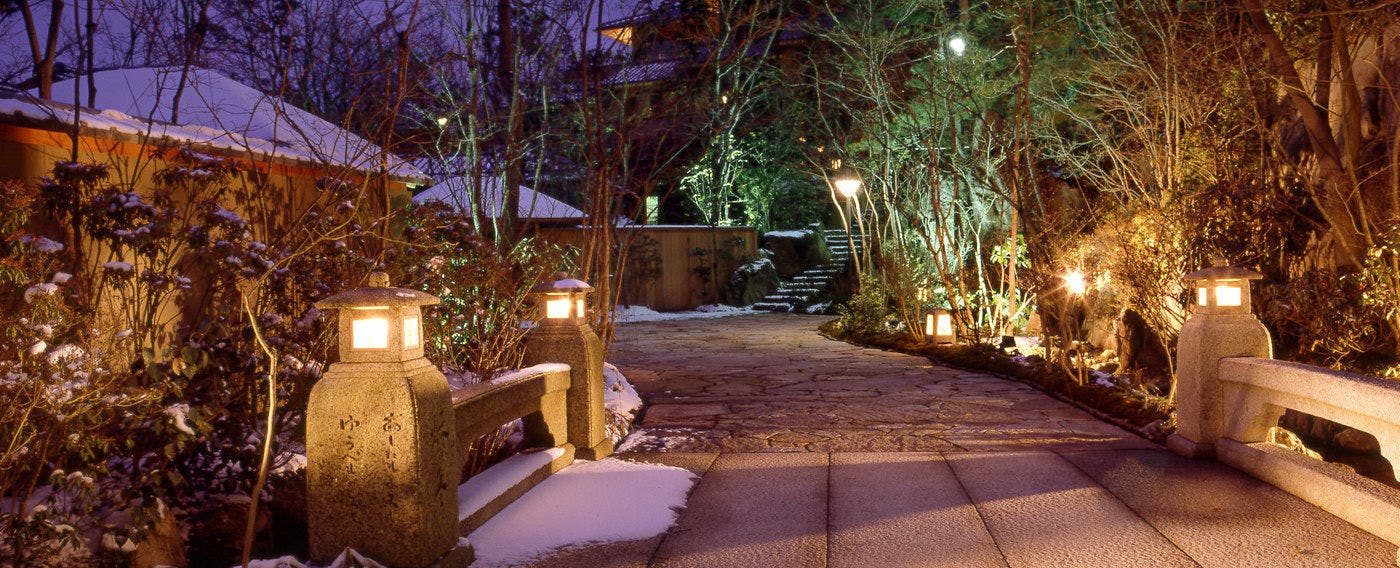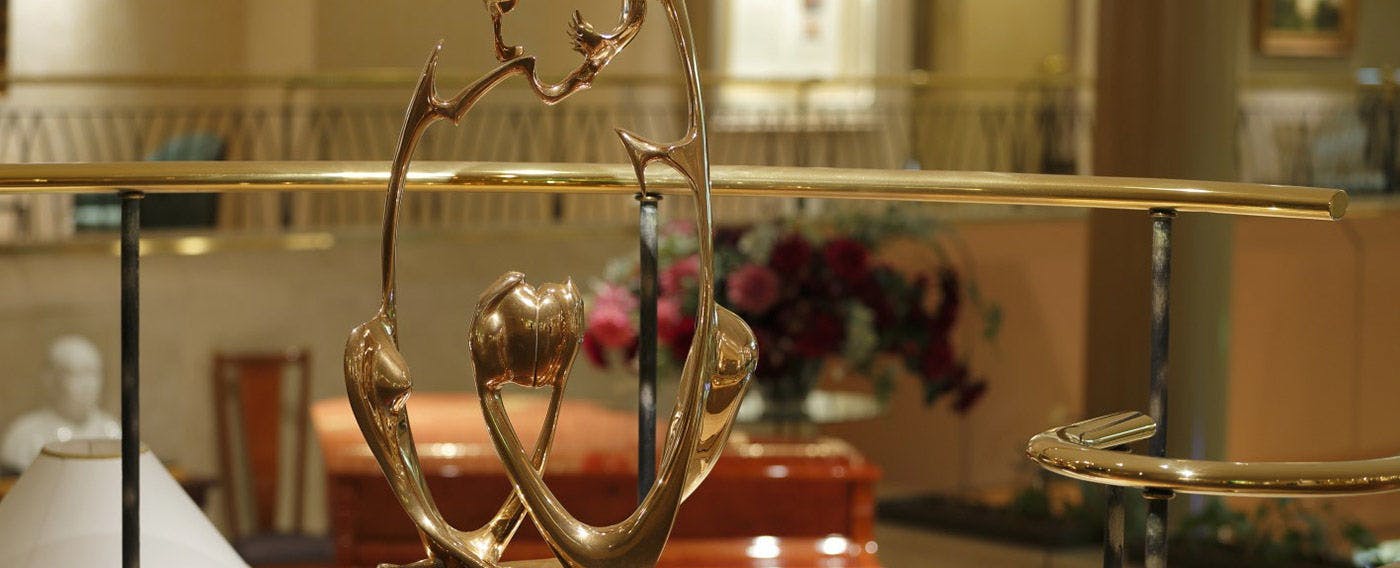 The colors, scents, and music Japan produces, each moment is irreplaceable. Come in contact with the essence of the wood carving "Banbutsu Seisei," the work of Housai Ikeda. Casting one's gaze around the garden to the pure water copiously flowing from the washbasin, one will perceive the unceasing natural and glittering life force. In the tatami style room that provides an unbroken view of the vast garden, a screen upon which the beauty of the seasons' is performed, the disciplined sophistication of modern lacquer art "Saiei Makie" partitions, bewitching Wajima lacquer low tables, display shelves, inkstone cases, and still more masterpieces of Artia ware occupy and are arranged in this exquisite space. Natural beauty on the outside and artistic beauty within, celebrations that unfold in this exceedingly luxurious space brilliantly appease the spirit.
Access
380-1, Unzen, Obama-cho, Unzen-city,Nagasaki,854-0621,JAPAN
By Airplane

Tokyo - (1 hour and 40 minutes)- Nagasaki Airport- (approximately 120 minutes by bus) - Ryōtei - Hanzuiryo
Nagoya - (1 hour and 20 minutes) - Nagasaki Airport - (approximately 120 minutes by bus)- Ryōtei - Hanzuiryo
Ōsaka - ( 1hour and 10 minutes) - Nagasaki Airport - (approximately 120 minutes by bus) - Ryōtei - Hanzuiryo

By Shinkansen [Bullet Train]

Tokyo - (approximately 5 hours by Shinkansen) - Hakata - (2 hours and 20 minutes by limited express) - Isahaya - (approximately 50 minutes by bus) - Ryōtei - Hanzuiryo
Nagasaki - (approximately 50 minutes by bus) - Isahaya - (apporoximately 50 minutes by bus) - Ryōtei - Hanzuiryo
Reviews
I think the value is worth the price! It might even be too cheap considering the facilities. When I was being led to the room, I was even a little worried I might have made a mistake and it was actually ¥100,000 per person and not ¥100,000 for the two person reservation I tried to make. However, since it was just for one night we truly didn't need this much of space, that's my honest feeling. The room was composed of a living space and sleeping space on the 2nd floor and a 55 square meter room just for dining on the 1st floor. One large bathing area each for men and women and there were 2 privately reservable baths (as big as the common baths). Though I did try the privately reservable bath, I didn't run into other customers even once at the common bath, maybe because of the small number of rooms ( so it was always like a private bath). The nakai hostesses's customer service was really nice and it was very satisfying ryokan inn. If I have a chance to visit Unzen, I would like to come back here again.
+ More
2017/01/20
The woman who was in charge of my room provided excellent customer service. I came back for the first time in a decade. Compared to the previous kaiseki cuisine, the quantity was bit on the large side. I couldn't finish everything. The previous delicate kaiseki might have been better...
+ More
2016/12/20
Both the atmosphere and facilities were good, but the meals and more than anything the customer service were wonderful. Although my 4 year-old daughter was with us, we 4 adults were able to spend a fun and relaxing time since we were looked after very well. It is far from Tokyo, but I thought I definitely would like to come back.
+ More
2015/12/20
Thank you for looking after our big group the other day. Since I'd been hoping to stay at least once it was a dream come true. The customer service, the hot spring, the meals, everything was very satisfying. With regard to the food, it was so delicious that I wish I could leave any even high rating. I would like to come back with everyone again, so thanks in advance and I'll be looking forward to seeing you.
+ More
2015/10/20
The longed after Hanzuiryo. The exceedingly luxurious spaciousness and quiet, the meals overflowing with seasonal ingredients, and the tender hospitality allowed me to spend a very meaningful time. The futon bedding was also comfortable, and I felt great greeting the dawn. I would like to come back in a different season. Thank you for everything.
+ More
2015/09/20
Information
Check-in Time

From 3:00pm to 8:00pm

Check-out Time

Until 11:00am

Tax / Service Charge

Bathing Tax JPY 150 per adult is NOT included in the rates.

Credit cards accepted at this property

VISA / MASTER / JCB / AMEX / DINERS
Children

Charges for children vary according to time of year.
Supplemental Child Accommodation Fee - ¥2,100
Supplemental Child Accommodation Fee - ¥5,250

Pets

Pets are NOT allowed.

Parking

Free of charge for guests;Capacity 14 vehicles;Valet Parking Service Available (free of charge for guests)

Other policies & conditions

As arriving late does not permit us the time to complete evening meal preparations, please arrive prior to 20:00. In the event of a late arrival please contact the facility directly./As yukata gowns and sundry articles vary, please provide us with a breakdown of the number of female and male guests in your party./Please allow us to know the occasion of your visit (if it is a celebration, holiday, birthday, etc.). Please also let us also know any food preferences, and we will take these into account as much as possible.