- VAT is included, but bathing tax (around JPY 150 per adult) may NOT be included.
- Price in USD is based on the exchange rate as of today and might be different from that of the booking date.
Foods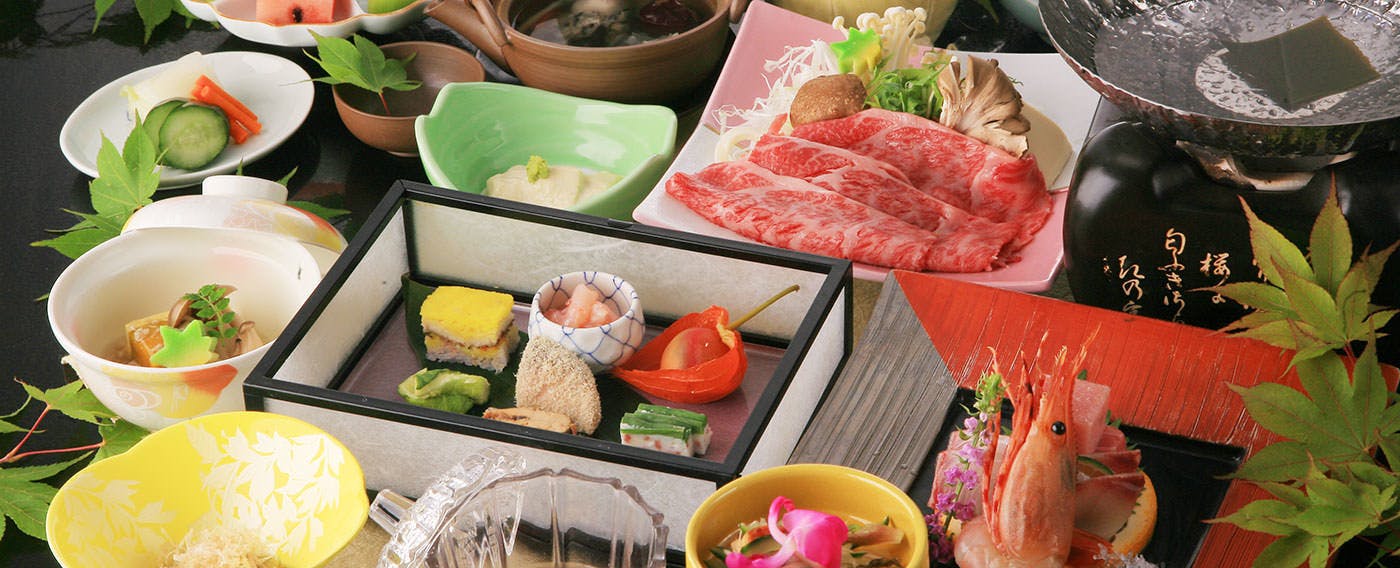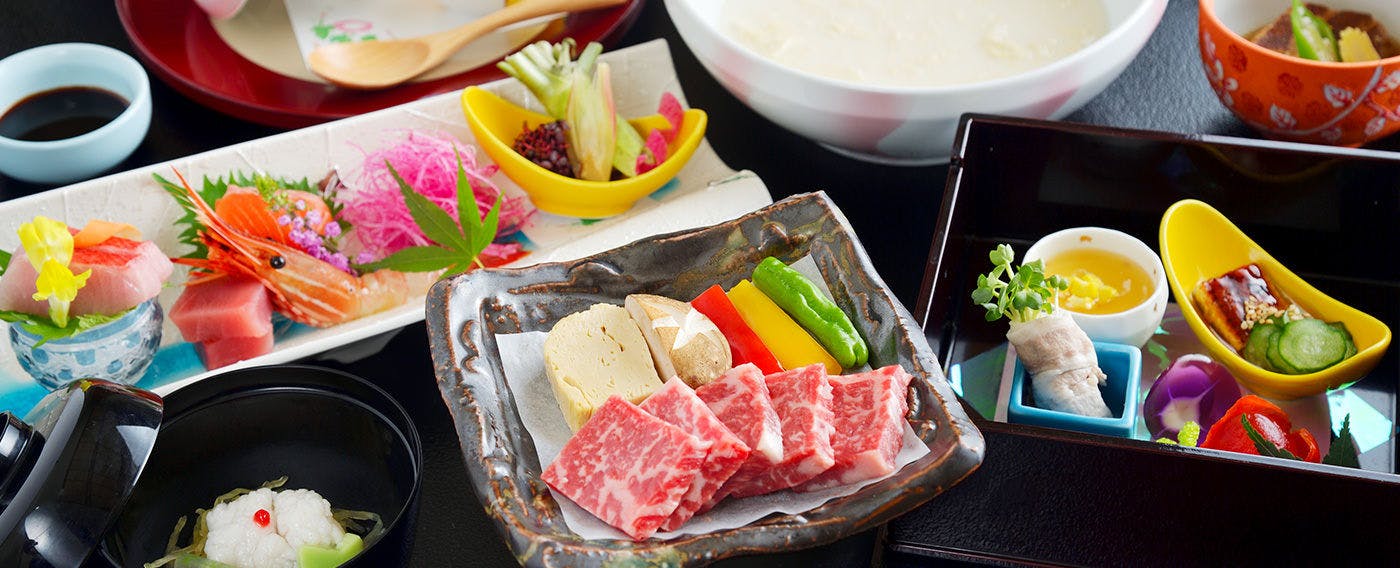 Tasting Nikko's seasonal ingredients and artistic presentation refined by the craftsmanship of Japanese Kaiseki cuisine Changes in the four seasons, played by fresh mountains and seafood and the vessel "Four Seasons Best Coloring"harmony. Chef beginning, elaborate sincerity and flavor of the Oku Nikkou Hotel Shiki-sai staff,height of laxury.

Stick to the local production for local consumption, Pursuit of delicious.
With the seasonal ingredients which grew up in nature of native district Tochigi one article of one article is handmade, particular about soup stock in particular. Please thoroughly enjoy new creation kaiseki cuisine by all means of the hotel pride.
Baths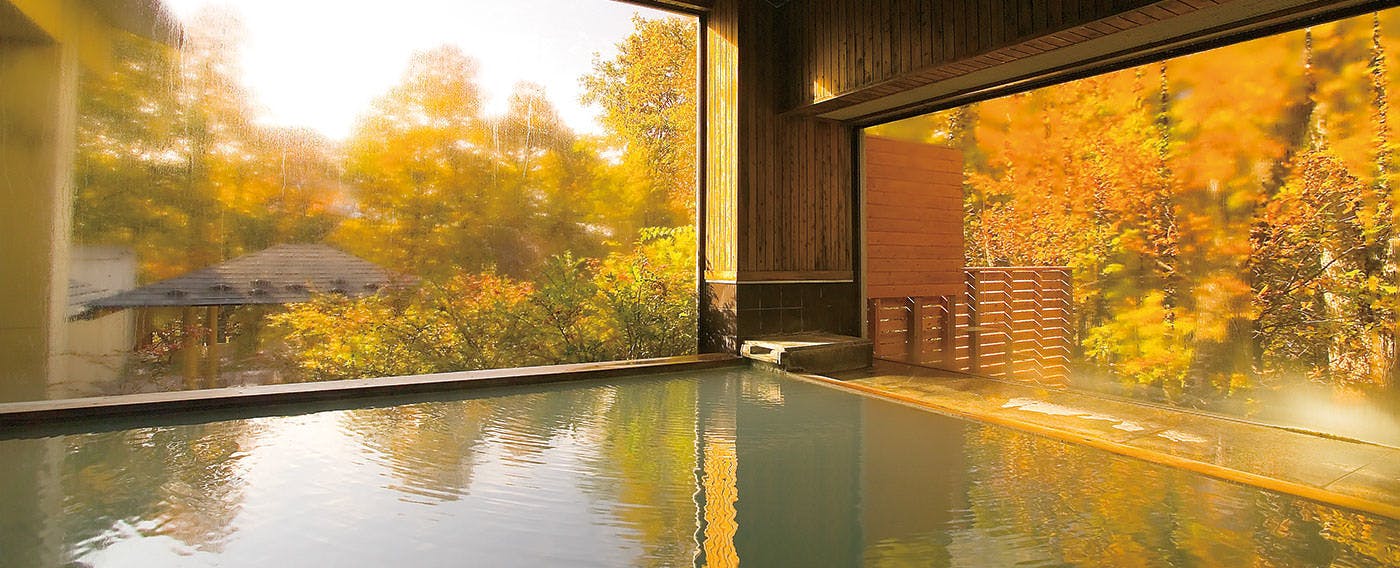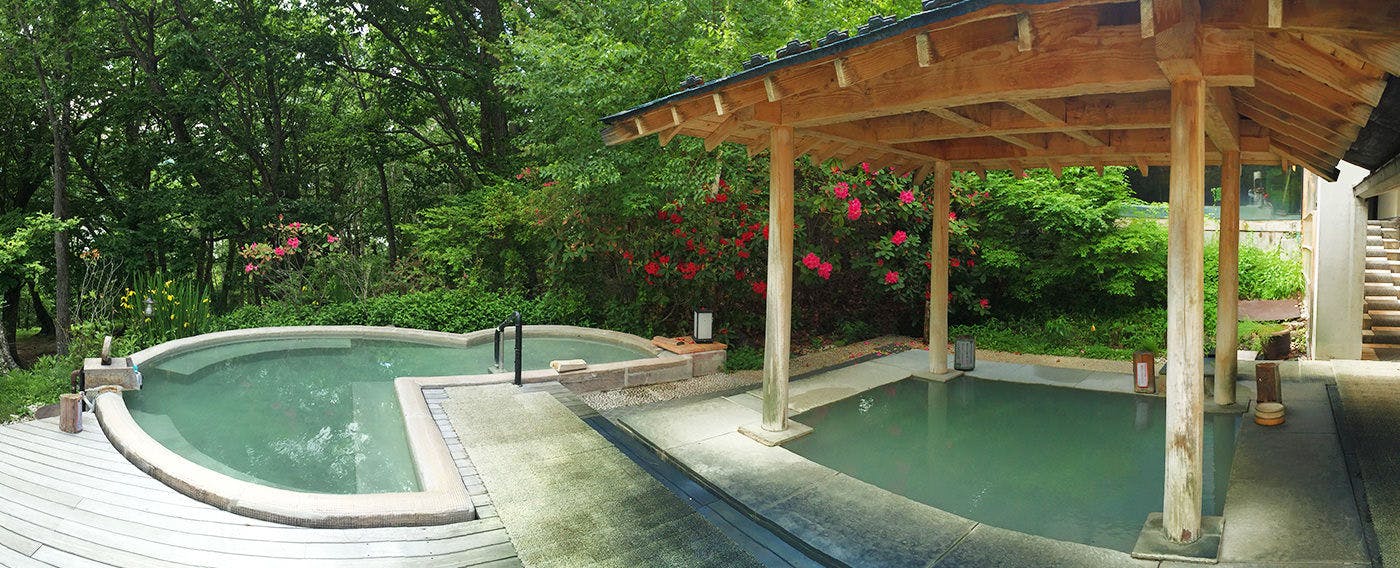 Public Bath and Open Air Bath Nature views, such as the beautiful art, to enjoy
Nature seen from open-minded large windows. While enjoying the beautiful nature of the four seasons, Entrust to big bathtub, Sulfur Hotspring drawn from the source of a hot spring is disentangle the fatigue of body.
Forget the daily hustle and bustle, healing time was leisurely.


Facilities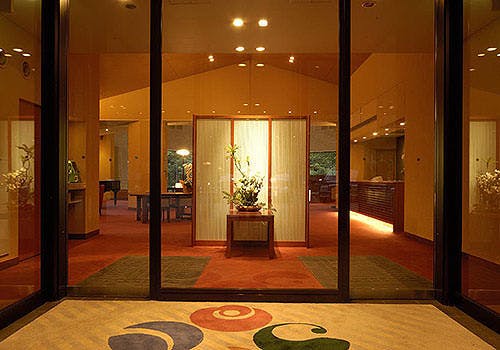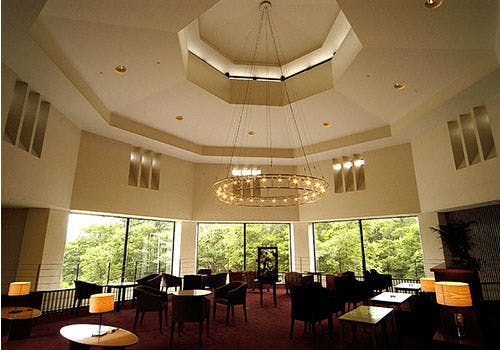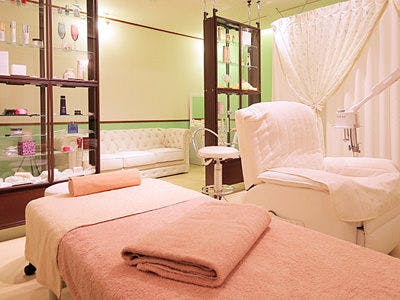 Entrance lobby in the sound of the piano with the Nature outside the window to be. Vividly directing the beginning of your journey.
Pleasure is various for a day on a trip. A cup of coffee on a sofa in lounge viewing a silver shining lake in light of too dazzling morning.
A gentle conversation in a lounge bar is perfectly romantic. As a token of memory, how about a small shopping of local art object and mountain products at a stand shop…. Oku-Nikko hotel Shikisai is the right place to spend a time relaxedly and leisurely.

Relaxation Relax forget the day-to-day
The face acupuncture which draws skin original power.
All treatment by estheticians hands with natural cosmetics.
In comfortable time, original beauty would rivive.
The place that grants the wish of the woman ~Saika~
Access
2485 Chugushi, Nikko-city,Tochigi,321-1661,JAPAN
From Tokyo Station: 50min by Tohoku Shinkansen "Yamabiko" to JR Utsunomiya Station & 45min by JR Nikko Line to Nikko Station & free shuttle bus available to the hotel.
Reviews
It is a very quiet hotel, standing in a forest next to Lake Chuzenji.
When I visited it for the first time, I thought it was located where I could see the surface of the water, but the truth is that it is up in the mountains. You have to climb from a lakeside road.
That's why I did not hear the sound of the car at all and then realized that the inn was in a calm atmosphere wrapped in nature with a hush. Because of the location, I did not see this time, but deers and monkeys are expected to appear frequently.

In the building, you might see some the oldness partially, but is a thing of the degree not to be worried about for a stay.
The room was renewed in a Japanese and modern style, but has enough space that two guests can stay comfortably, relaxed and cozy, with a terrace. It is on the whole, well equipped and you will feel relaxed while there with a feeling of freedom.
The mat of the bed seemed thin, so I wondered if I could sleep warmly all right? But I unexpectedly did sleep comfortably.
In addition, it was very convenient that there were many electrical outlets so that the two of us could charge the cellphones, cameras and other handy devices we were carrying.
 Both dinner and breakfast were sufficient in quantity to make us full, since combined we had a small appetite. We enjoyed all the delicious dishes each of which was made very carefully one by one.
A popular dried bean curd dish and the steamed steak were the best of the articles. And we were delighted at the end of the dinner because they served Nikko buckwheat noodles instead of rice. However, I was surprised a little bit when the staff mentioned to just "please enjoy the meal" after setting up the dishes without any explanation of the menu. I know that a written menu was on the table. But, guests usually at least expect a brief comment about the item of the course. The free servicing of coffee and tea in the lobby is a very nice hospitality. The large communal baths are considerably wide in the hotels of Oku-Nikko. The temperature of the water in the outdoor baths is appropriate and comfortable for the season, including a relatively hot one and a lukewarm one. It was also enjoyable to see the changing color and cloudiness of the water during the morning and at dusk. Except for the episode of the menu explanation mentioned above, the manners and attitude of the staff was neither good nor bad. The staff was cheerful and comfortable with hospitality of a moderately distant sense. The prices of items in the vending machine in the hall were usually as expected, too.

+ More
2016/10/18
The inn conformed with what I expected. The maple tree begins to change color which make the inn further recommendable for your trip in near future.
Since it is a hot spring, it has a smell of sulfur, but the water is gentle to the skin and I took the bath three times with my husband. Dishes were arranged to entertain guest by chef's creative ideas to enjoy a season visually like using egg yolk to liken a persimmon. All meals were delicious. Because staff were smiling to guests in service, I thought of coming back soon. However, I scored a four stars, because too many stairs such as the ways to dining room and to hot spring, might be a trouble to me. I wanted to use it if there is an opportunity.
+ More
2016/10/10
About the hot spring, cuisine and service. All of them were excellent. I love to come back.
2016/09/22
I used the inn for the night before trekking Okunikko. I just selected the inn without collecting information, but friendly warm hospitality was very likable to me and I liked meals and hot spring very much. Facility was simple but clean and just matching to the resort hotel in the forest. Just minor disappointment was that there were hand marks left on a glass partition in the bathing room next to our guest room. Saying that, I liked the inn as a whole and put it in my list of hotels that I want to use in the future again.
+ More
2016/08/31
I stayed the inn for summer resort (2 nights each) in 5 years in a row. I was satisfied by the good quality of comfortable stay, hot spring and meals. One down side is that a person who was the manager until last year changed his job and I could not see him this time neither his alternative "face" there. A hotel with this small size of business needs a kind of "face" of the hotel like a capable manager or landlady. In addition, my concerns is that there were scratches and stains on some lighting equipments and steps in bathing room, and that kind small considerations of staff seemed declining.
+ More
2016/08/30
Meals including breakfast, was a great satisfaction with many dishes and good taste. Particularly, a dried bean curd with sesame source in dinner and dressing with nuts in the breakfast were refreshing and appreciated for thoughtful preference of chef. When I thought finished breakfast and returned to my room without telling anyone, staff called me at my room to say I have not finished dessert and they were going to bring it to my room, which I appreciate very much for their kind service. I could wear cloth comfortably after enjoying atmosphere of the hot opaque water bath, due to the good air condition of dressing room. Personally I will be further happier if a stand shop there had a milk, because I love to drink a glass of milk after taking bath.
+ More
2016/08/16
Information
Check-in Time

From 3:00pm to 6:00pm

Check-out Time

Until 11:00am

Tax / Service Charge

Bathing Tax JPY 150 per adult is NOT included in the rates.

Credit cards accepted at this property

VISA / MASTER / JCB / AMEX / DINERS / UNION PAY
Children

Children are welcome.

Pets

Pets are NOT allowed.

Parking

Free of charge for guests; Capacity 50 vehicles; No Valet Parking Service

Other policies & conditions

Prior reservation is required for vegetarian meals. Please contact the hotel 1-7 days before arrival. If guests request vegetarian meal on the day of arrival, the hotel will charge JPY 3,000 per each meal per person. Thank you for your understanding.