Gyokutei
Just a ten minute walk from Hakoneyumoto lies the luxurious "Gyokutei", with eight wings spread on a site of around 7900 square yards, in a quiet upland. The garden features Senseki pond water from the Sukumo river and Japanese style flowers like cherry blossom, plum, camellia, malus halliana, apricot, kodemari, azaleas and crape myrtle amongst others blooming every season, it is a place where time flows on quietly just like the olden days.
Japanese Style Villa with Hot Spring In-Room Bath

Half board included

Japanese futon bedding

See Details
From $701.36
for 2 guests /night
- VAT is included, but bathing tax (around JPY 150 per adult) may NOT be included.
- Price in USD is based on the exchange rate as of today and might be different from that of the booking date.
Foods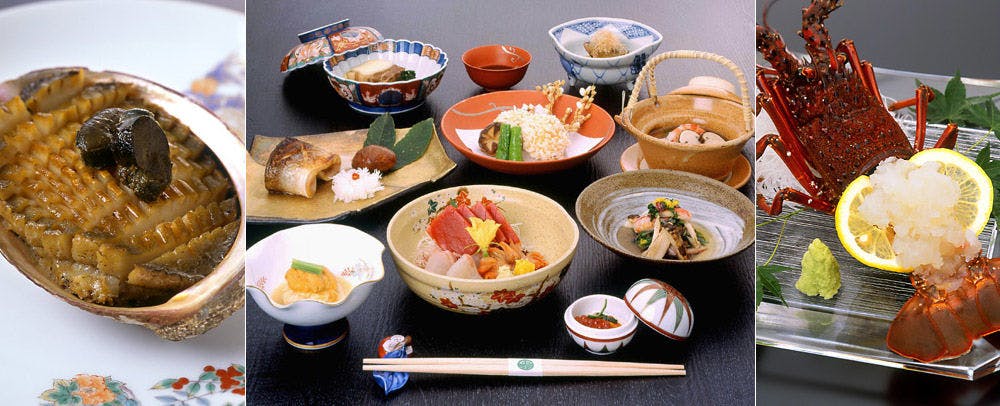 Enjoy your kaiseki cuisine prepared using fresh sea foods and seasonal ingredients. Using local foods and a hint of seasonings preserves the material's original taste.
It is Gyoukutei's original kaiseki which you can enjoy one by one and feel the four seasons in the taste.
Baths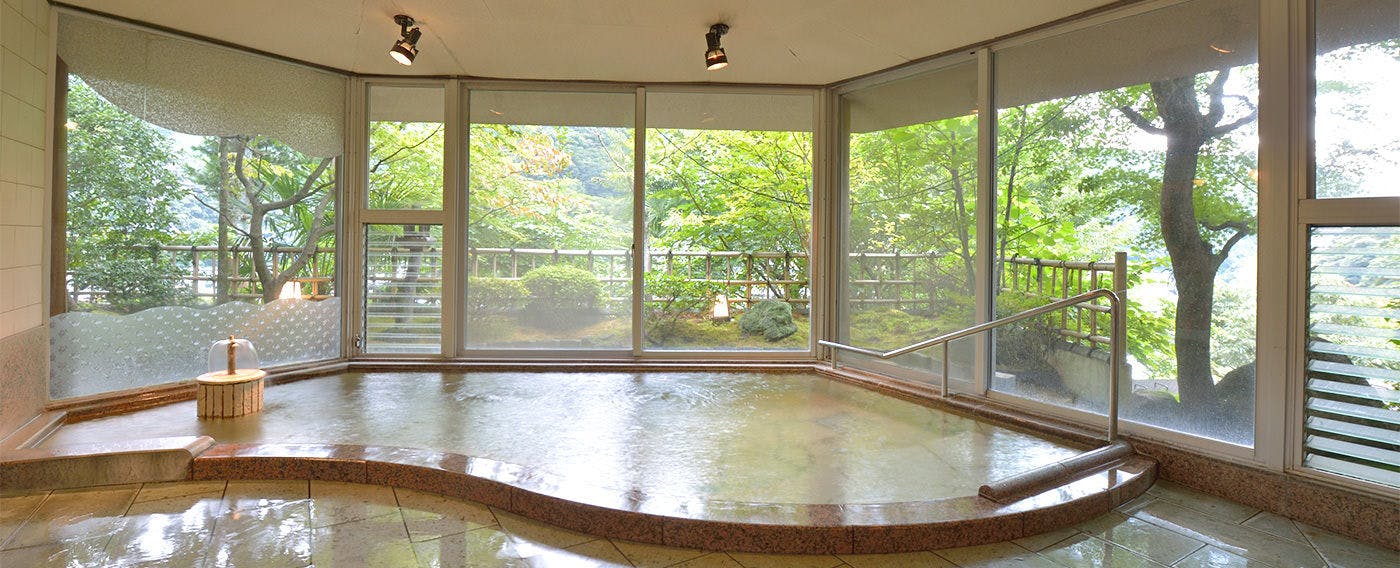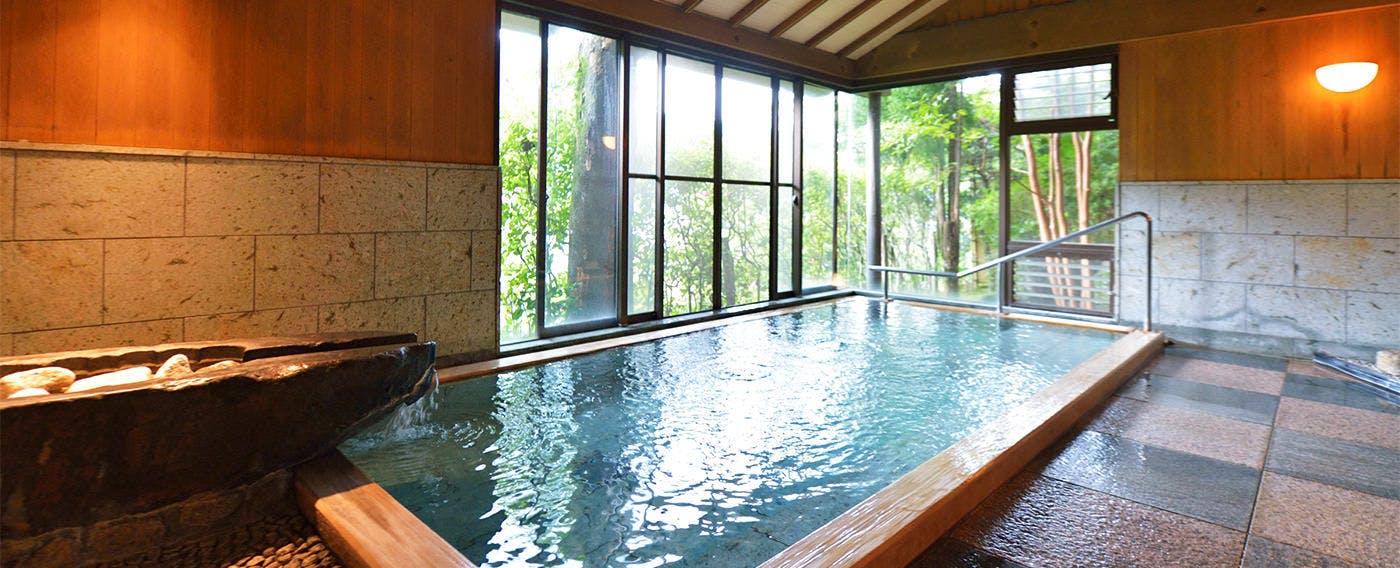 The Hakoneyumoto-onsen, the oldest of the seven hot-springs in Hakone is popular as the entrance to Hakone since the Edo period. It's a big public bath with a panoramic view of Hakone-renzan filled with a sense of openness like an open air bath. Enjoy to your heart's content at "Kinden" with a bath made using Japanese cypress with a unique warmth or at "Ginden" which is made from Izu rocks.
Facilities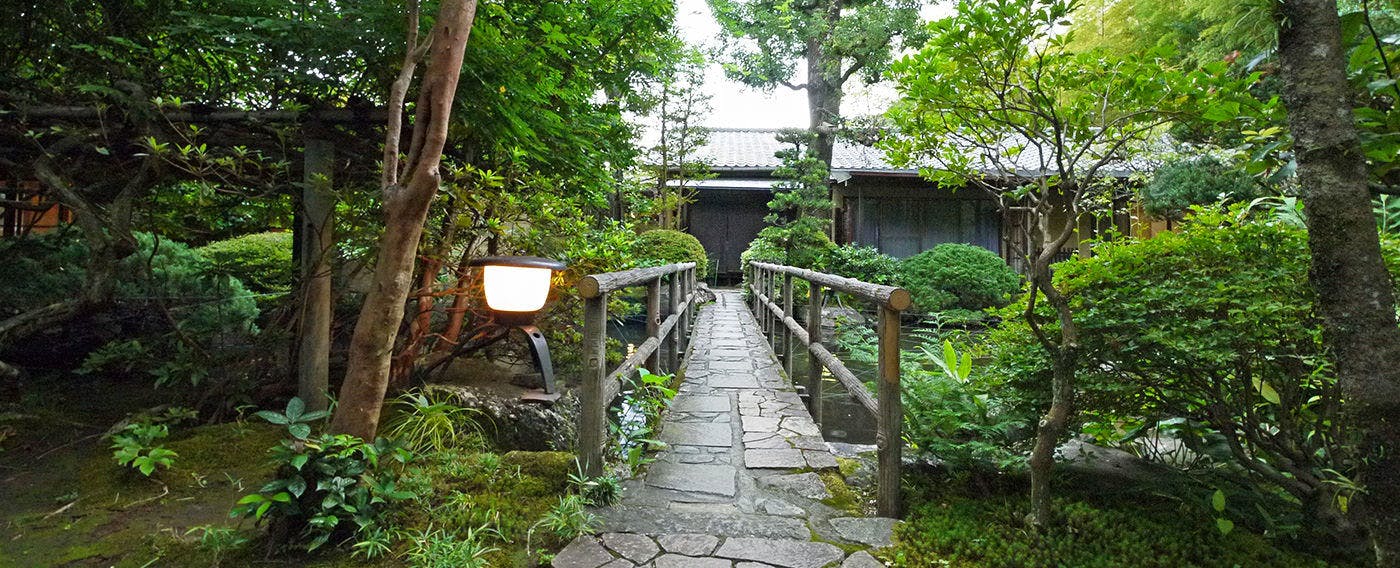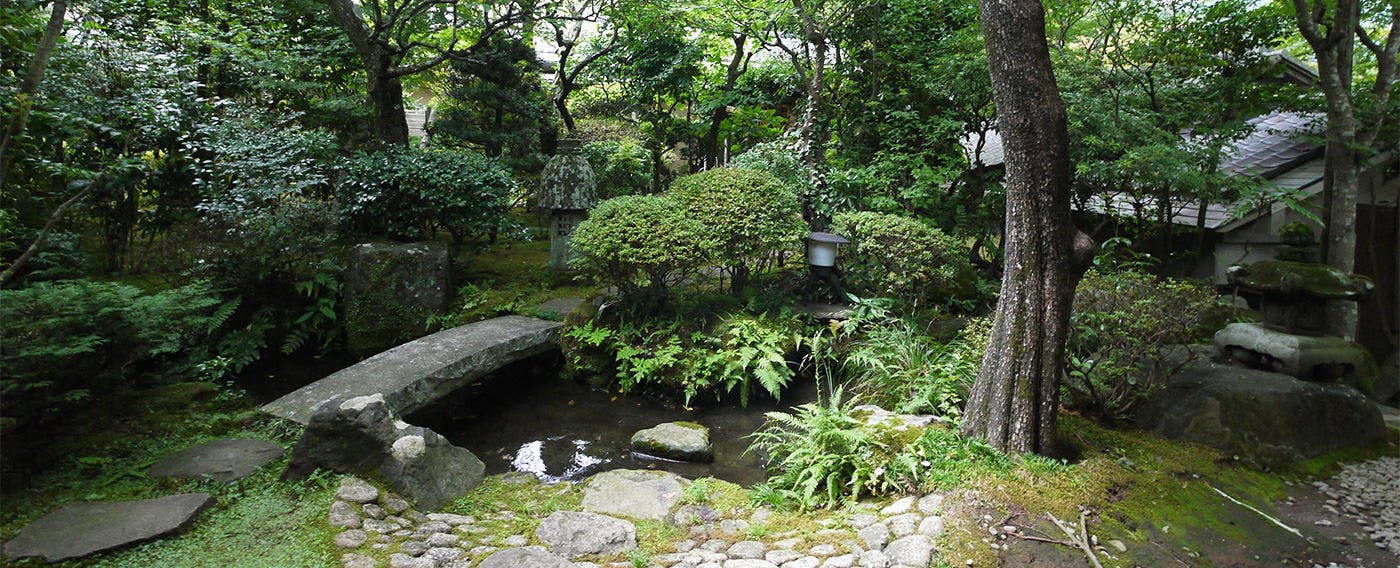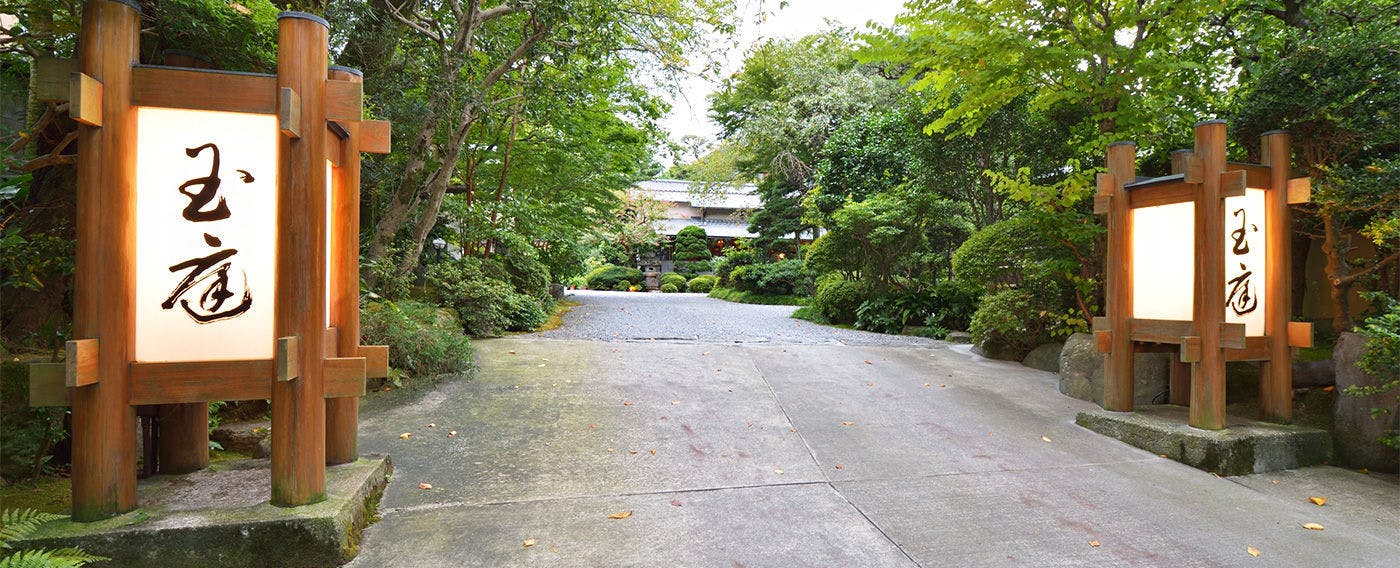 Wrapped in the fragrance of four seasons The flowers and trees decorated at the inside garden feature cherry blossom, plum, camellia, malus halliana, apricot, kodemari, azaleas and crape myrtle and others, the beauty of "Japanese flowers" cultivated here in Japanese climate can cure weariness and tiredness caused by the hustle and bustle of city life.
Access
501, Yumoto, Hakone-machi, Ashigarashimo-gun,,Kanagawa,250-0311,JAPAN
5 minutes from Hakone yumoto station by car, or 10 minutes by foot.
Reviews
It was my first time here. I thought Yumoto's hot springs were good but a little crowded...but Gyokutei is totally different, that was my impression from Jinjou elementally school. That's why the huge cherry blossom and wisteria which are over 100 years old are so amazing and also their way of taking care is remarkable. The room away from the main building has a nice appearance reminiscent of Shouwa era. The Japanese style inn's room is warm and wide as it is combined with another room, it's full of luxury quite different from the recently made inns. Also the landlady and staff's way to talk to the customers and poise is so polite. It's simply the best hospitality more than anything. The room's japanese cypress bath is wide and the source of hot spring is luxurious. I took a bath many times felt rejuvenated. I want to put 4 stars for my review as there were no open air baths ..unfortunately. Of course the meal's ingredients and quality was amazing. I could feel the umami. There are also free drinks in a fridge, champagne and branded toiletries. There were no bars for the adults here. I feel like going back for a visit inn.
+ More
2016/02/20
It was my first time to stay there, and I was able to stay with relaxation and see a quiet and amazing garden. The inn was like the best quiet place ever and I enjoyed my stay in peace without any noise. I was happy because when I went out there I found a public bath that I enjoyed many times. The inn's bath and meals satisfied me greatly. I would like to stay here again, thank you.
+ More
2016/01/20
Information
Check-in Time

From 3:00pm to 6:00pm

Check-out Time

Until 11:00am

Tax / Service Charge

Bathing Tax JPY 150 per adult is NOT included in the rates.

Credit cards accepted at this property

VISA / MASTER / JCB / AMEX / DINERS
Children

Children between the age of zero to five are free of charge if they share a bed with you.

Pets

Pets are NOT allowed.

Parking

Free of charge for guests;Capacity 10 vehicles

Other policies & conditions

About check-in times:We prepare a dinner between 18:00 and 18:30, so please check-in by 18:00. In case you cannot make it by 18:00, or you are running behind your planned arrival time, then please let us know. Gates close at 23:00.//For international customers:The resort regrets that it only offers service in Japanese. It is recommended that people who cannot speak Japanese come accompanied by Japanese customers since service is limited to guests who can speak day-to-day Japanese.Thank you for your cooperation.