- VAT is included, but bathing tax (around JPY 150 per adult) may NOT be included.
- Price in USD is based on the exchange rate as of today and might be different from that of the booking date.
Foods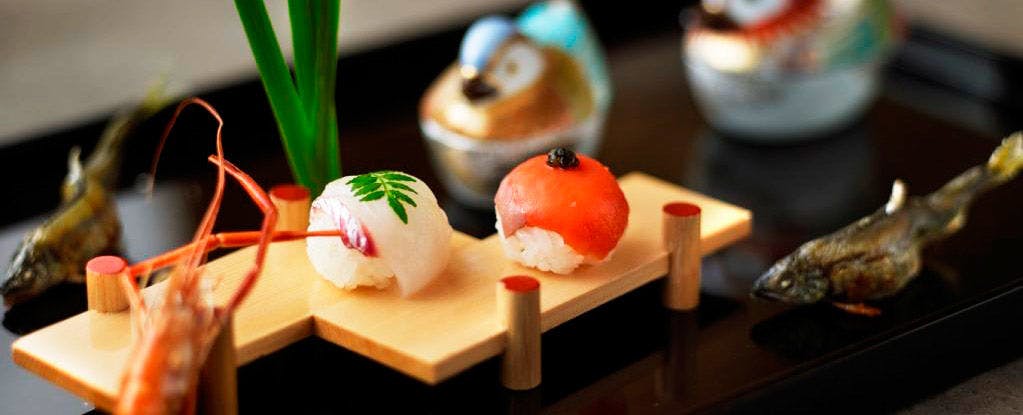 Dinner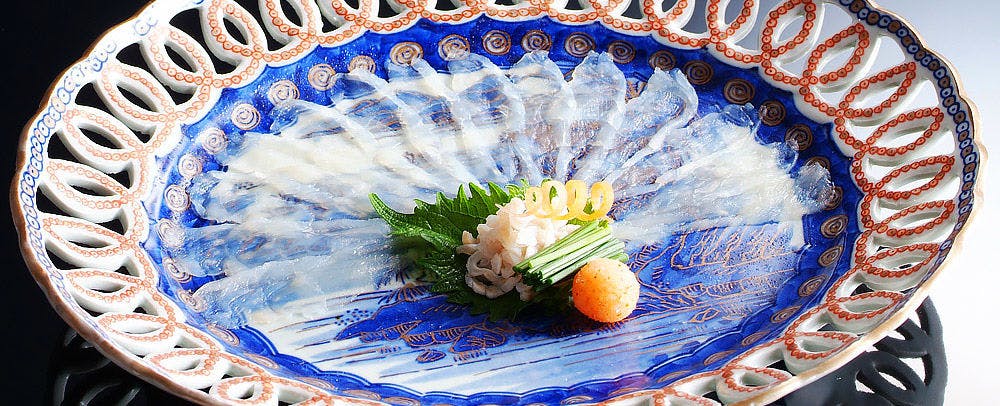 Dinner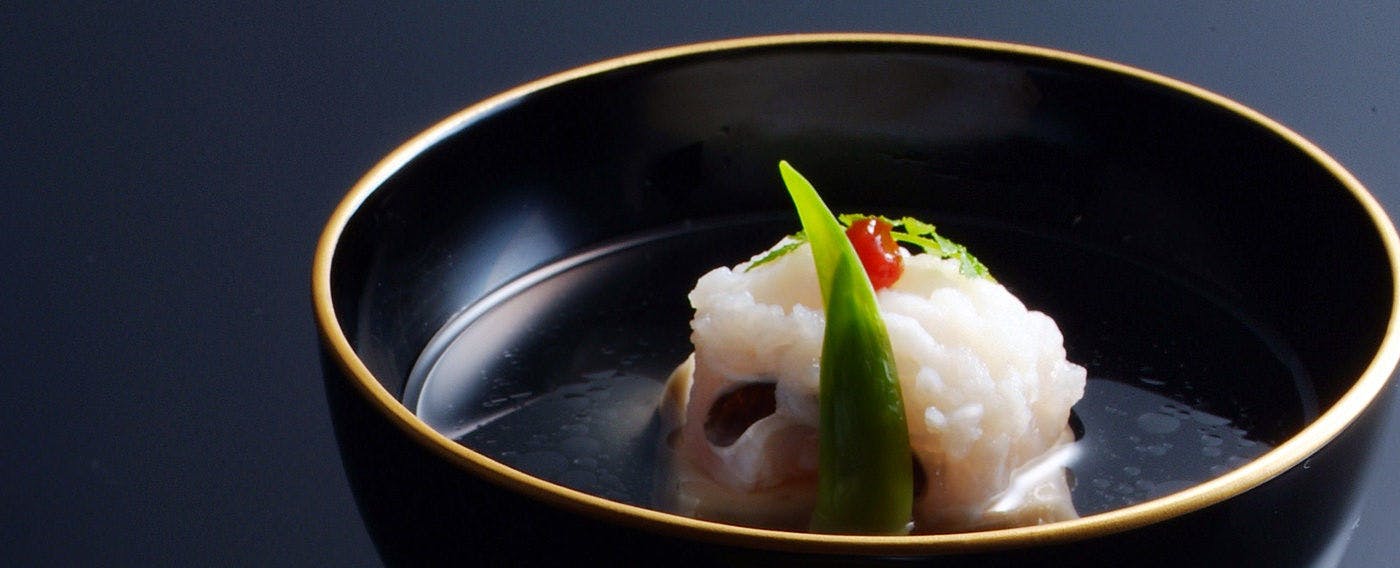 Dinner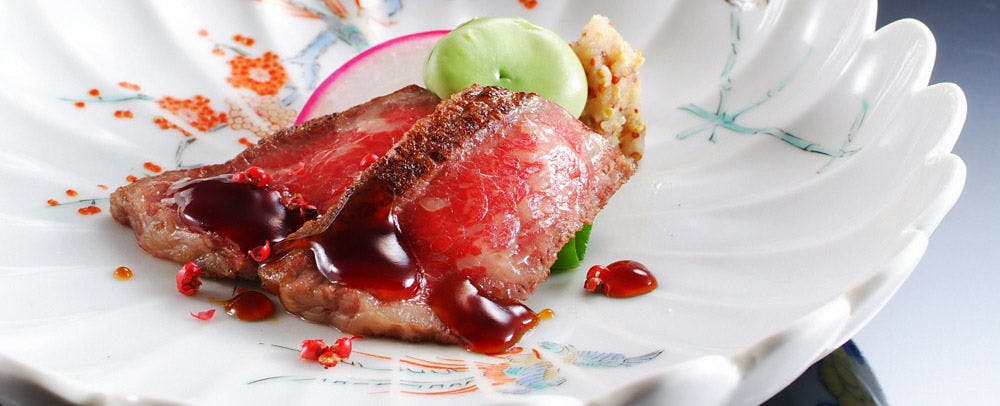 Dinner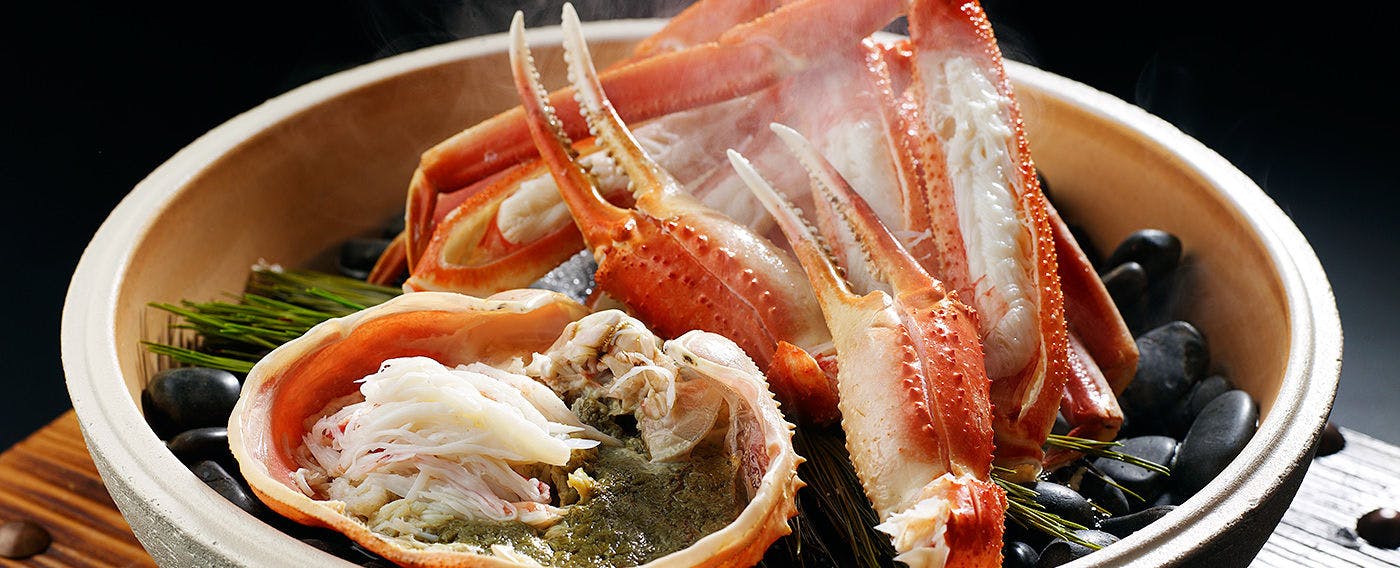 Dinner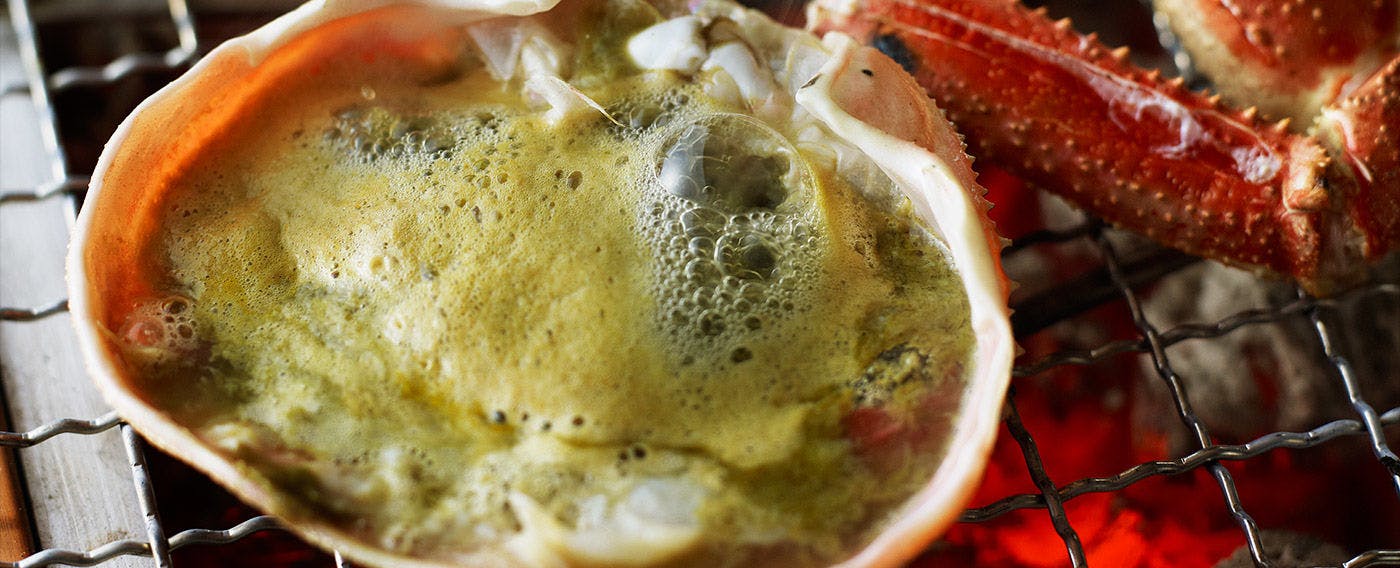 Dinner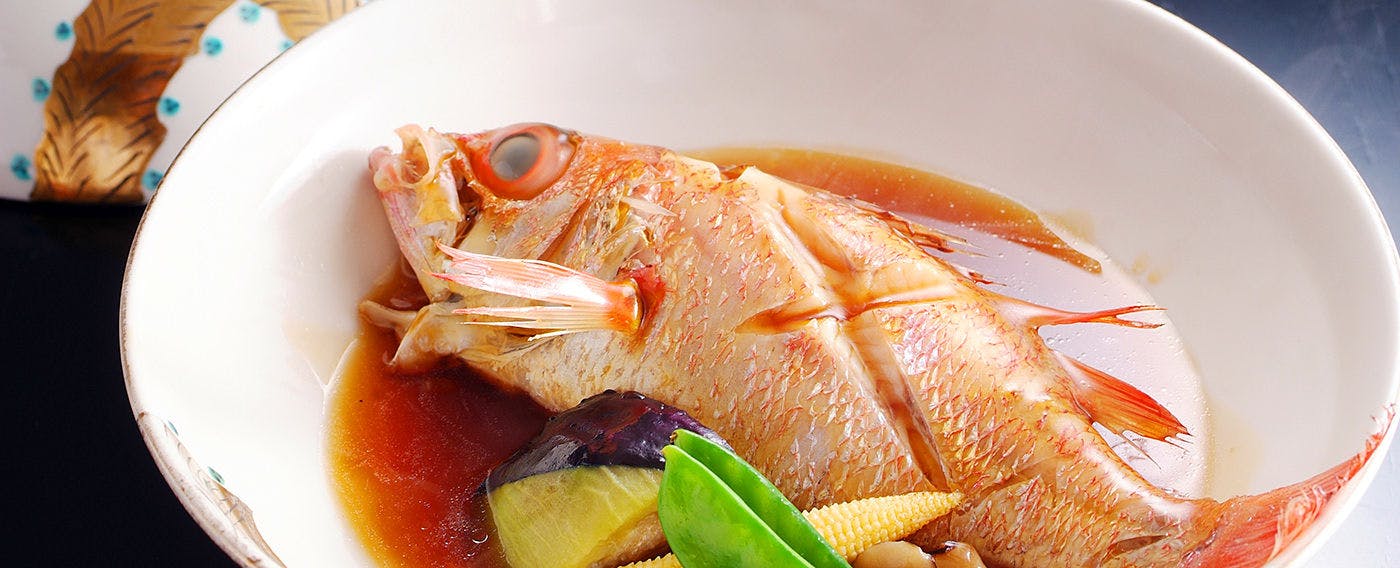 Dinner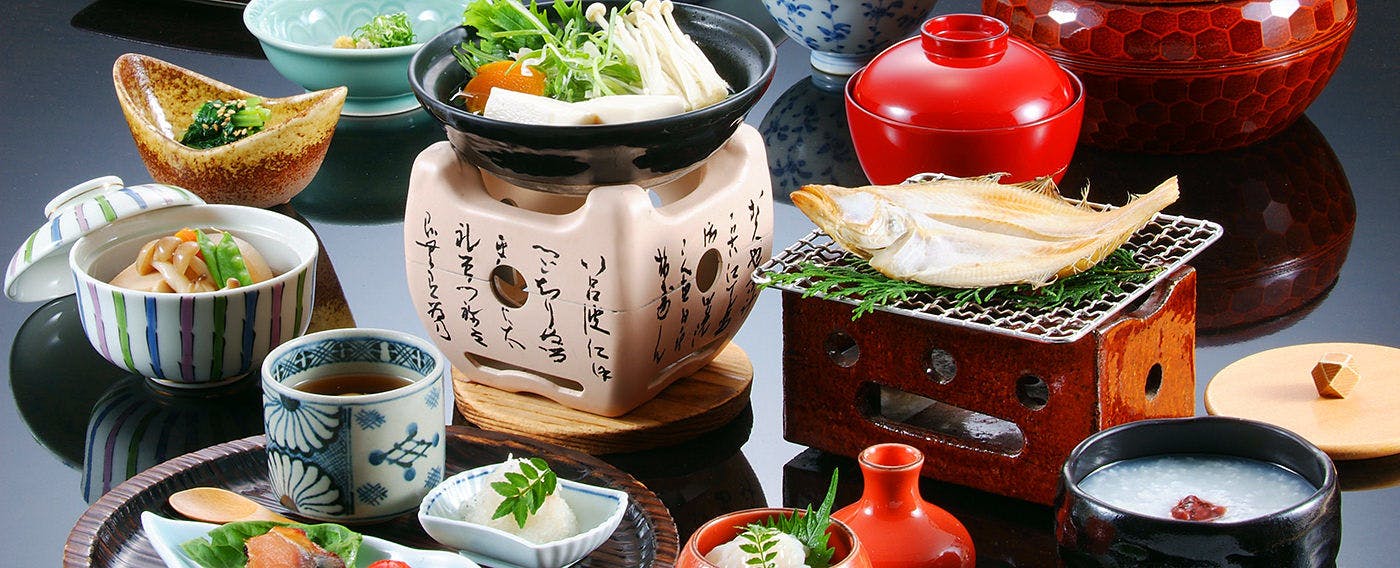 Breakfast
Seasonal kaiseki cuisine of the month Traditional kaiseki course dinner menu served privately for you, featuring a variety of seafoods as well as the local specialty, "Tajima beef". The local snow crab, "Matsuba Crab" is available from 7 November until 31 March. Be sure to enjoy your kaiseki with flavorful local Tajima sake as well.
Baths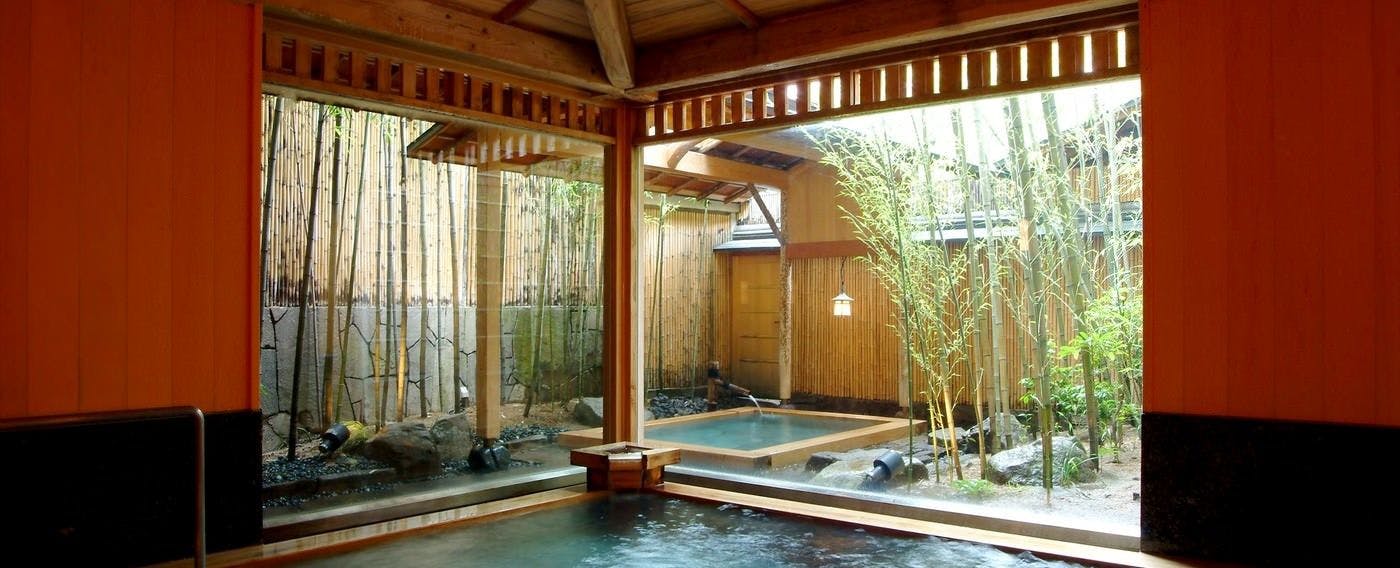 Indoor Bath, Japanese-Style Hot Spring 'Kichino-yu'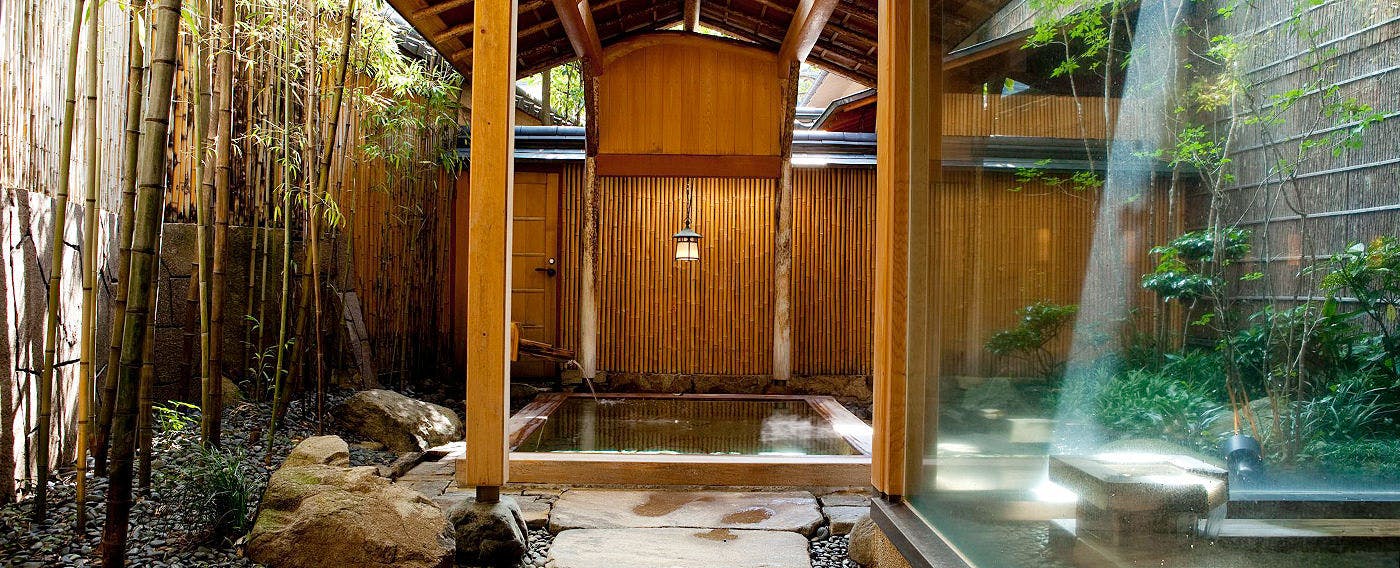 Open-Air Bath, Japanese-Style Hot Spring 'Kichino-yu'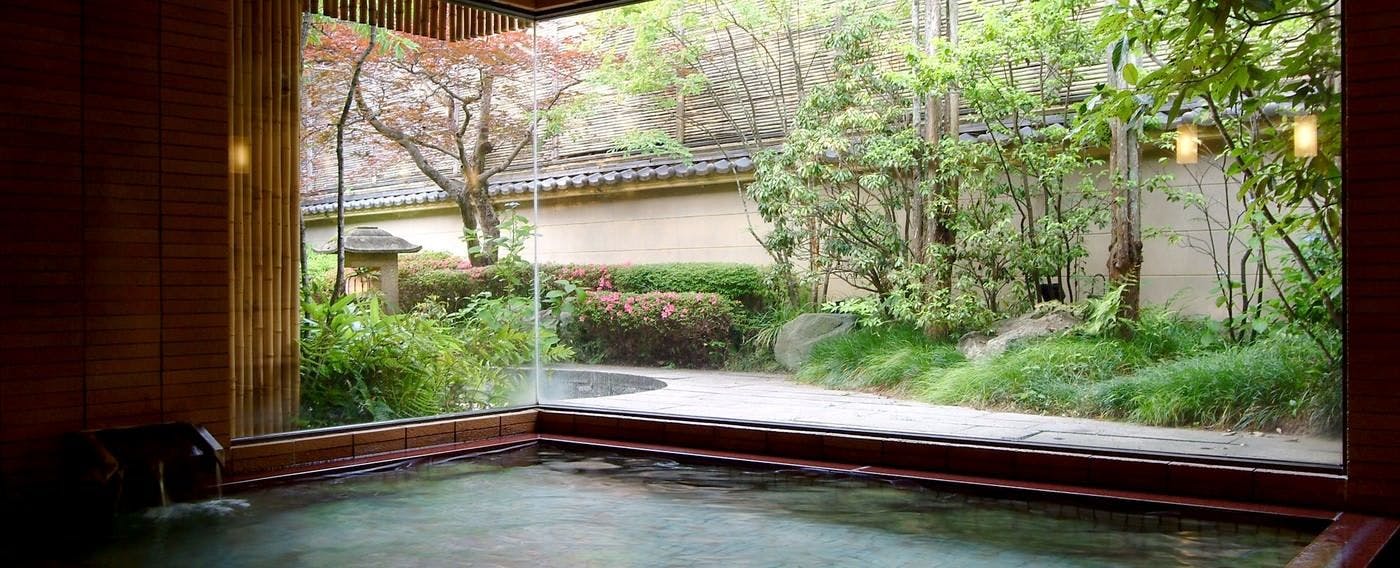 Hiratakan Annex Hot Spring 'Shouno-yu'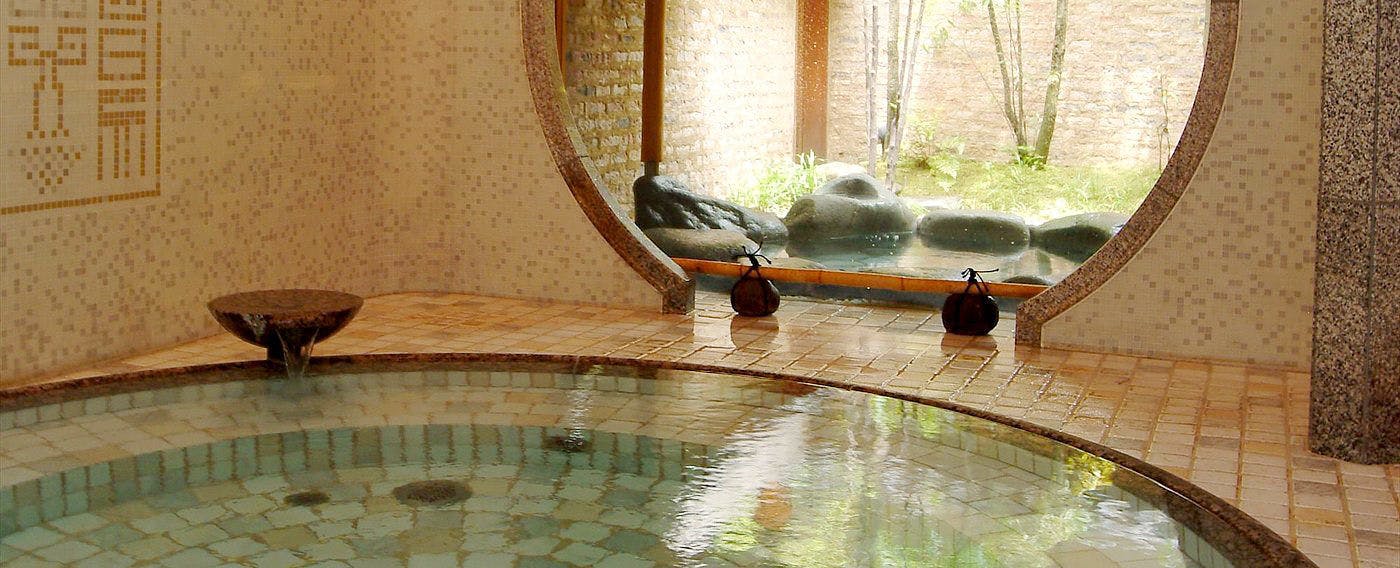 Chinese-Style Hot Spring 'Fukuno-yu'
Hot springs Kinosaki Onsen has 1,400 years of history and is known as one of Japan's top hot spring towns. Nishimuraya Honkan features three hot spring baths. "Kichino-yu" has soft water and the scent of cypress woods, with an outdoor bath in a bamboo grove that is beautifully lit up at night. "Fukuno-yu" has an exotic Chinese-style design and "Shouno-yu" has large bright garden views.
Facilities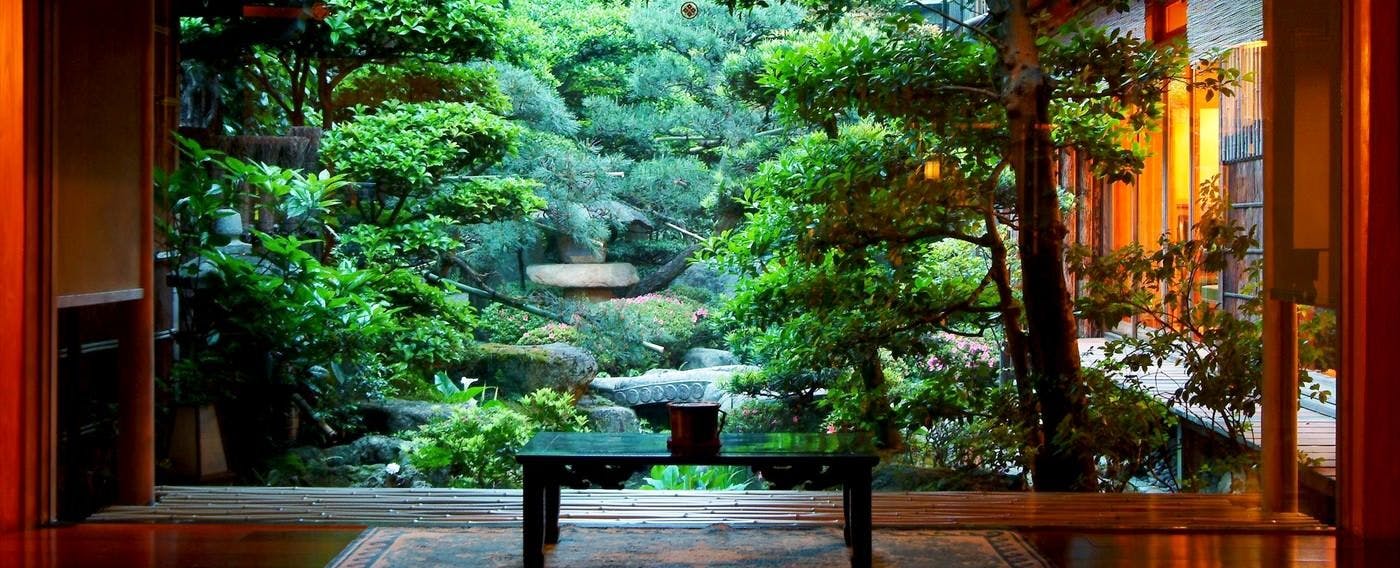 Lobby Entrance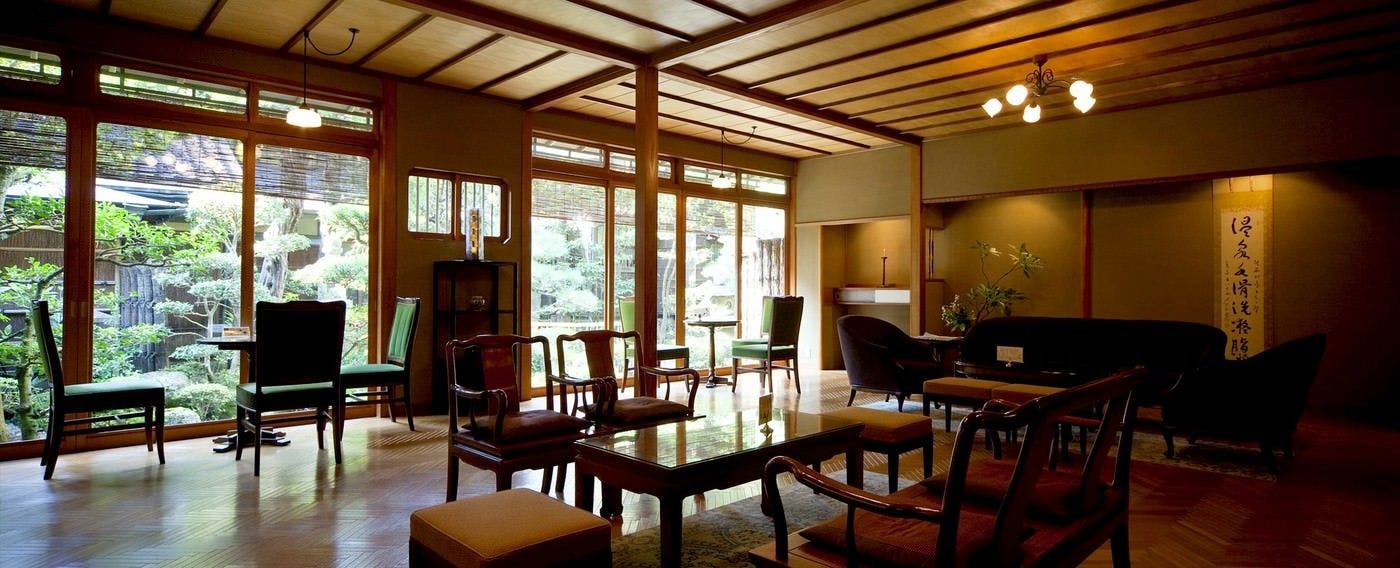 Lobby Lounge 'Seigetsuro'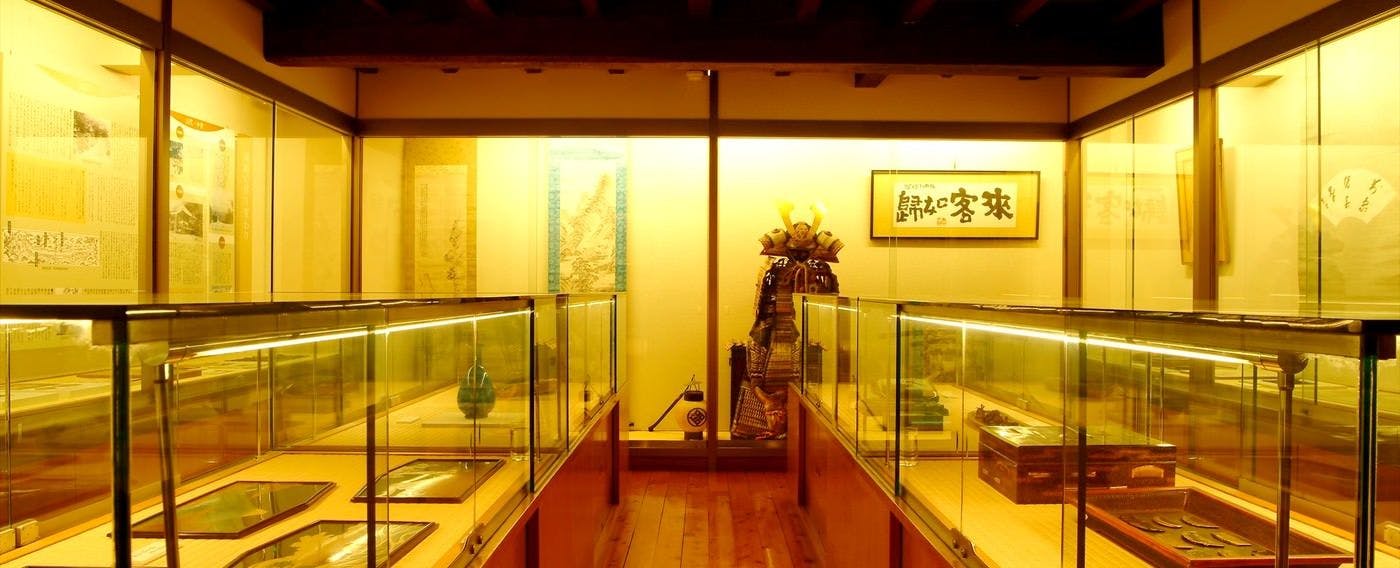 Museum
Traditional Japanese-style Passing through the old gate, you can feel the past and tradition of this majestic ryokan. With a museum, old-style lobby lounge and large Japanese-style garden, Nishimuraya Honkan is perfect place to experience a piece of Japan's nostalgic past.
Access
469 Yushima, Kinosaki-cho, Toyooka,Hyogo,669-6101,JAPAN
BY TRAIN
From Osaka Station: Take JR Limited Express train to Kinosaki-Onsen Station (2hr 40min), and 15min walk or 7min by taxi.
From Kyoto Station: Take JR Limited Express train to Kinosaki-Onsen Station (2hr 30min), and 15min walk or 7min by taxi.
From Tokyo Station: Take Shinkansen to Shin-Osaka Station(3hr 15min) or Kyoto Station(2hr 30min), and transfer to JR Limited Expres train to Kinosaki-Onsen Station (2hr 40min), and 15min walk or 7min by taxi. BY AIR
From Kansai International Airport: Take a train or bus to Osaka Station, Shin-Osaka Station, Kyoto Station, or Kobe Station, and transfer to JR Limited Expres train to Kinosaki-Onsen Station (2hr 40min), and 15min walk or 7min by taxi. Shuttle service is available from/to Kinosaki Onsen Station.
Reviews
This was my 2nd stay here, and I got satisfied with everything from foods and services to room and facilities.
We had to move from a room to another for some reasons during our multiple nights stay, and I worried that we cannot be inside the room at the very hot hours.
But when I finished packing and all preparation, and got out of the room, the next room was just ready. It was really helpful.
+ More
Aug 2015
My mother stayed here with her brother & sister. It was old, but well cleaned and kept up, so very comfortable, they said. Thank you very much.
My grandmother had stayed here before and she liked it.
That's why my mother added here in her wishlist, and she and her brother & sister were really happy to achieve that. Thank you very much.
+ More
Jun 2015
This ryokan's service was perfect, from the moment of entering the gataway on the street to the departure in the next morning.
Staff and services are not manualized.
When asking a question about foods to a young female staff during the meal, she answered nicely and adequately.
Hot spring bath is not large but private, and well-maintained and clean.
Both of 2 open-air baths are wonderful. And shuttle service (Toyota Crown) is available to Shogetsutei, a sister hotel, upon request.
The hot spring there was also good.
Satisfied with everything at this ultra-prestigious ryokan, I enjoyed a very relaxing, slow time.
+ More
Apr 2015
It was our first visit to Kinosaki onsen area since our honeymoon, but I loved that it kept the quiet and traditional atmosphere of hot spring town, while it got more active.
Stayed in the "Kangetsu" room, where I deeply found what the sukiya-zukuri (Japanese traditinal style of architecture) is, with the great room and garden.
Bath in the room, another in Hiratakan Annex, and the large public bath were all very nice, and the food is delicious including vegetables and seafoods.
The only thing I felt sorry was that I could not say thank you at departure to Yukiko-san, the staff who took care of us including our mascot.
+ More
Apr 2015
Heart-warming hospitality. This is what a historic ryokan is.
It is a pure Japanese-style ryokan which is quiant and faced with inner courtyard.
Every food looks and tastes good. Would love to come again in the season of crab.
+ More
Apr 2015
First time visit to Kinosaki which I looked forward to, we chose Nishimuraya, if I want to do something.
We stayed here for my father's recovery celebration, we were amazed at great services by staff, and the food.
Their thoughtfulness for the celebration was nice. We will stay here again next year.
+ More
Dec 2014
I think this is what a famous ryokan is. Fully satisfied. Foods were even more I could have. Thank you very much.
+ More
Nov 2014
Our family stayed here during holidays in October.
This time stayed in a room at Hiratakan Annex, we were amazed at the spacious and bright room.
The bath is private and different from the large public one, so that makes our children very happy.
Services were perfect, including staff's behavior. Foods were also perfect. Look forward to the next stay.
+ More
Oct 2014
Nishimuraya Honkan, where I looked forward to coming for a long time.
At this time I told them that this is also for my father's birthday celebration, and they gave us their totally nice hospitality.
All of our family felt the warmth.
Interior atmosphere, delicious foods, comfortable bath, and, above all, wonderful hospitality by staff made our vacation truly satisfying.
Appreciate from the bottom of my heart. Definitely come again.
+ More
Sep 2014
This is the yearning ryokan for me to experience even once.
Satisfied my expectation. Chairs and table for in-room dining were very helpful for us, not young people.
Many of artworks also made us fascinated.
+ More
Jun 2014
Information
Check-in Time

From 3:00pm to 6:00pm

Check-out Time

Until 11:00am

Tax / Service Charge

Onsen tax (150 JPY per adult guest per night)

Credit cards accepted at this property

VISA / MASTER / JCB / AMEX / DINERS / UNION PAY
Children

All children are welcome.Bed sharing is allowed up to 6 years old.

Pets

Pets are NOT allowed.

Parking

Free of charge for guests; Capacity: 50 vehicles; Valet Parking free of charge

Other policies & conditions

RATES FOR CHILDREN: 9-6 years old: 50% of adult rate; 12-10 years old: 70% of adult rate; 13 and up: same as adult rate; BED SHARING allowed for children 6-0 years old. If a child 5-0 will stay, please write it in the comments/request box.