- VAT is included, but bathing tax (around JPY 150 per adult) may NOT be included.
- Price in USD is based on the exchange rate as of today and might be different from that of the booking date.
Foods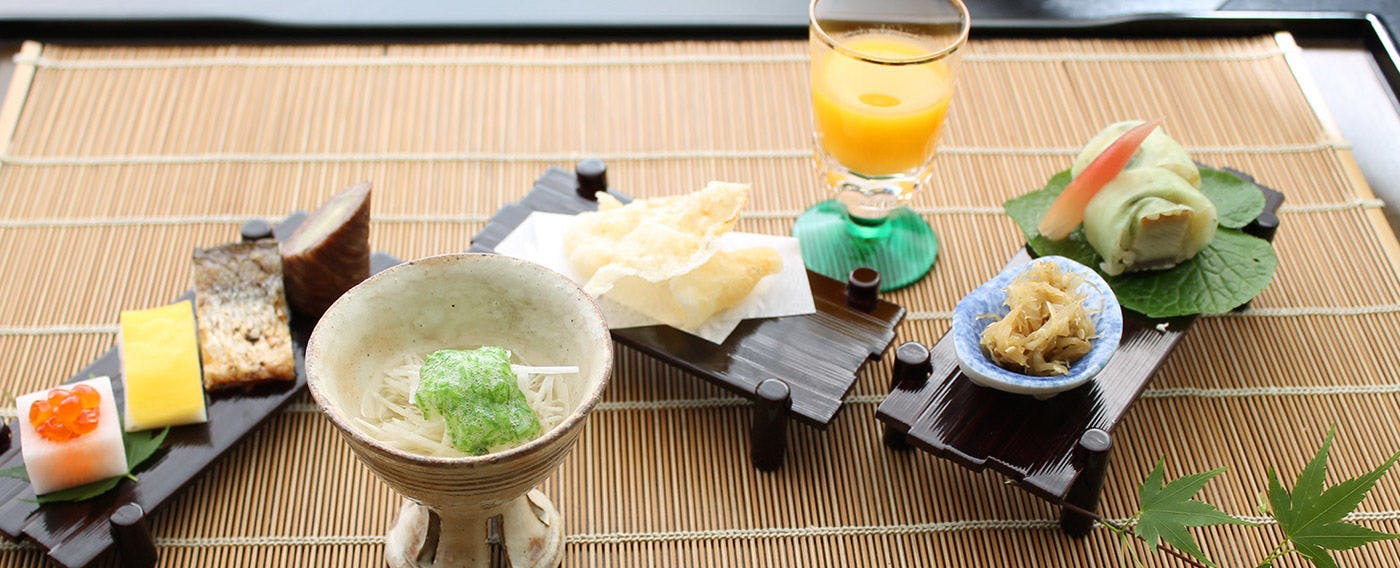 Foods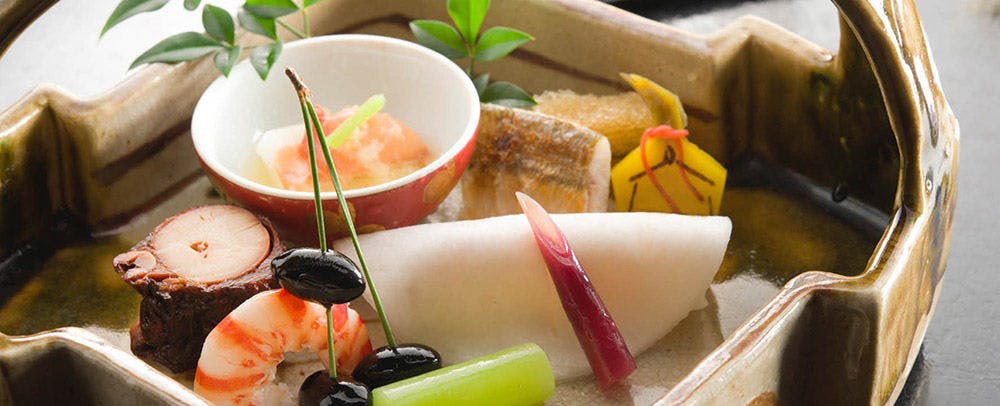 Foods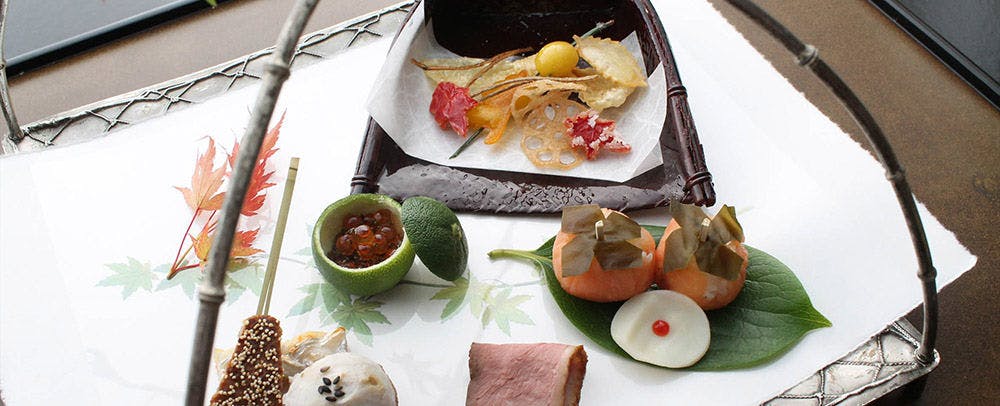 Foods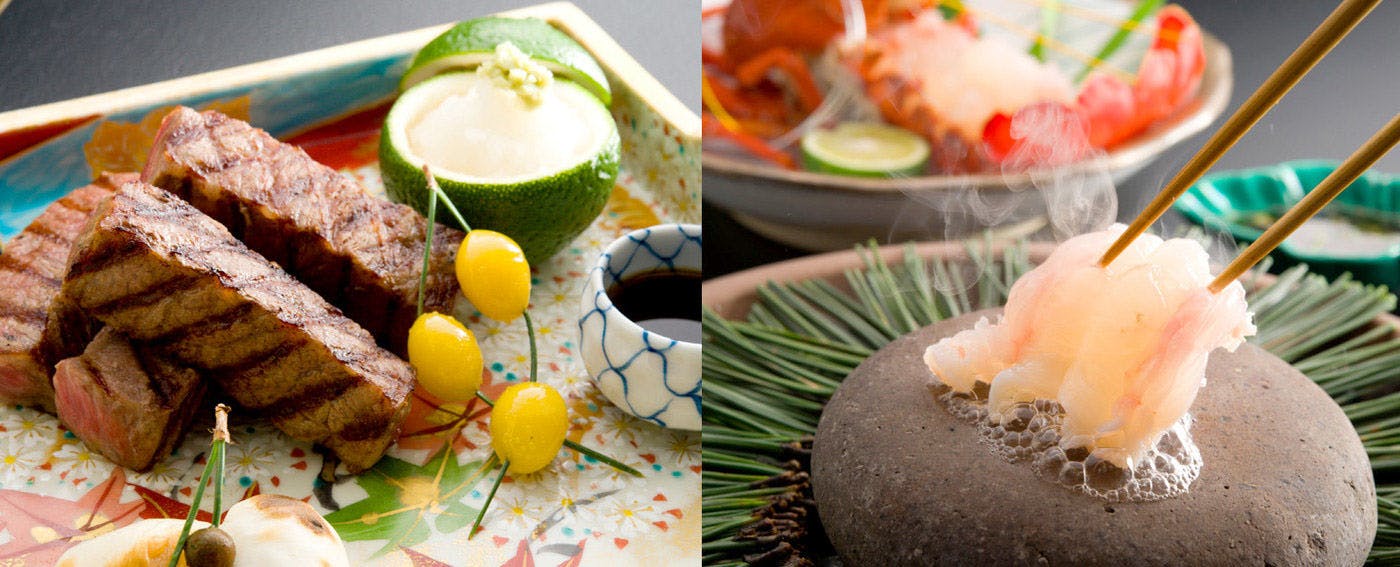 Grilled Wagyu Beef and Japanese Spiny Lobster
Kaiseki cuisine to feel the taste of every food Kaiseki cuisine at Tsubaki brings out the flavor of each food in every dish.
"Bring out the taste of each food." This is an old policy which is not kept by many ryokan these days, Tsubaki devotes itself to keep it.
Clear differences, not only for gastronomers but also those who are familier with modern cuisine.
To pass the culture of kaiseki, unique cuisine style to Japan, is one of important roles of Tsubaki, and this is the reason of this strong commitment.
Baths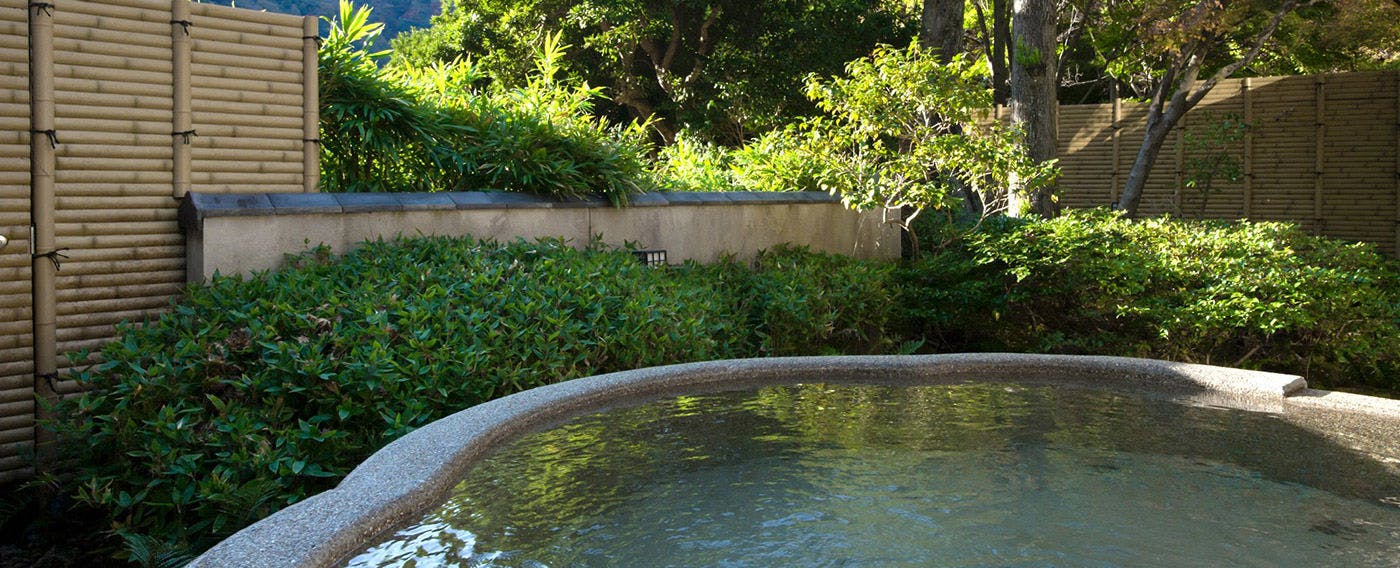 Open-Air Bath for Male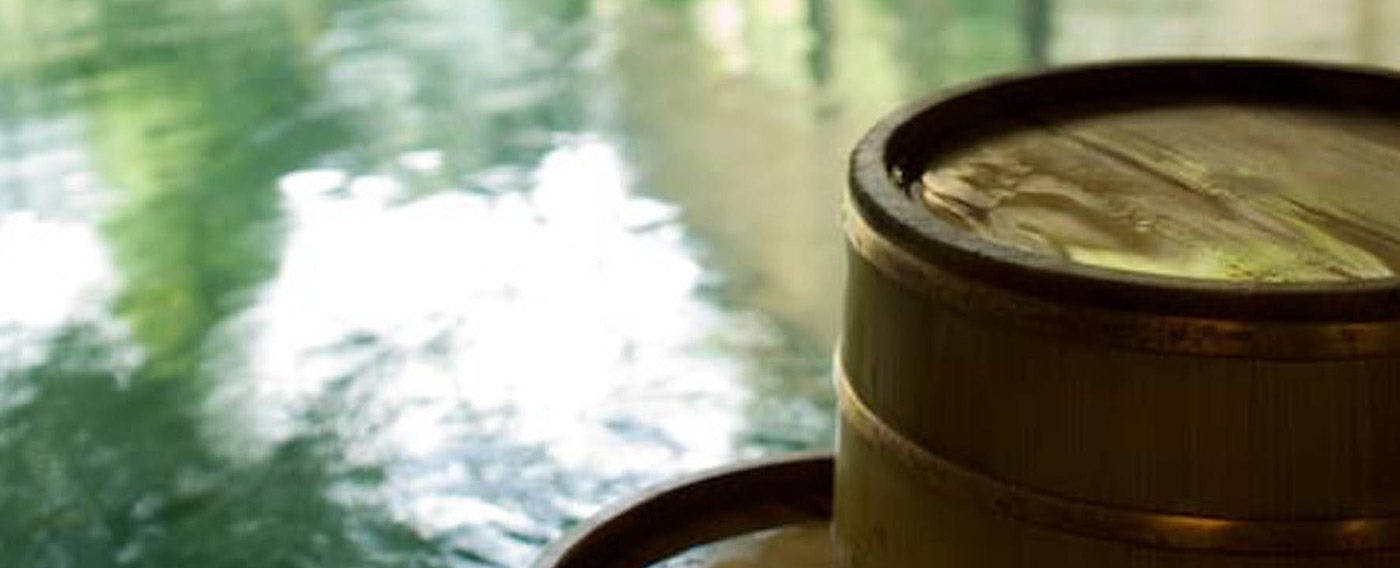 Large Public Bath for Male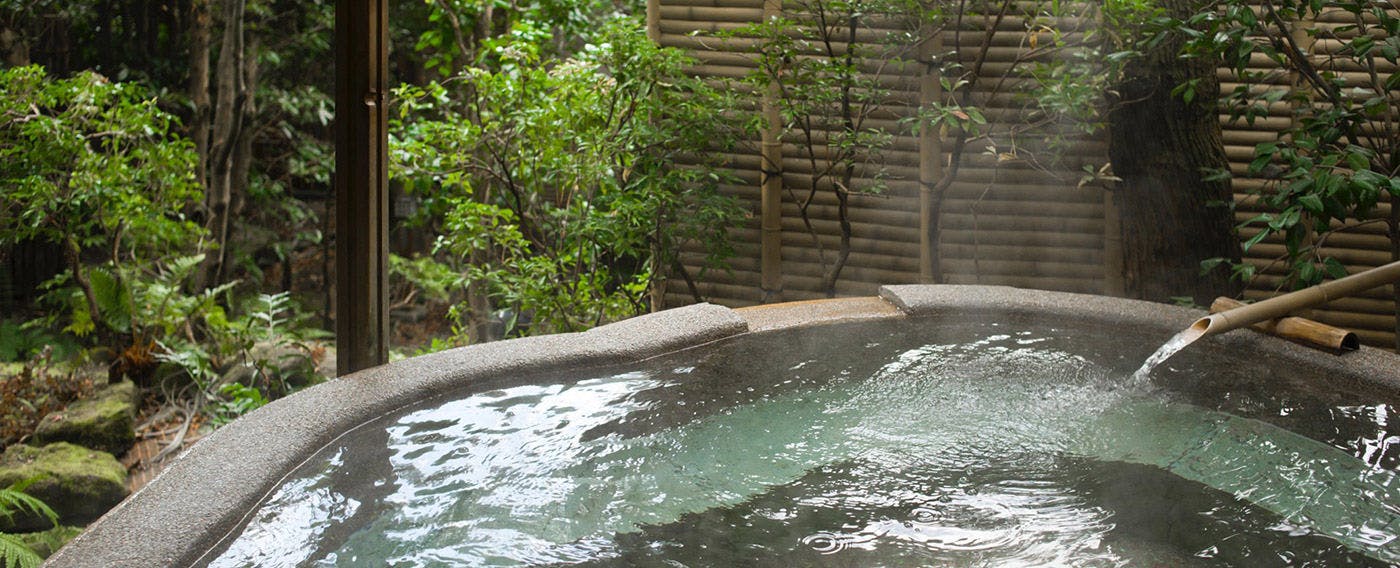 Open-Air Bath for Female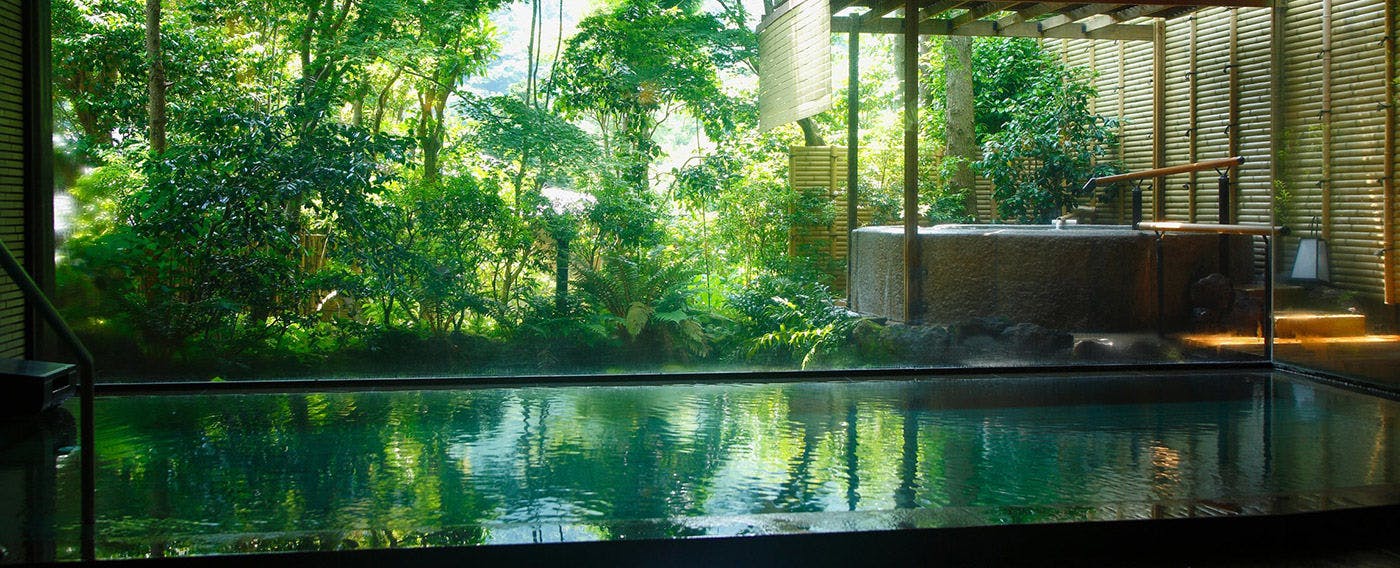 Large Public Bath for Female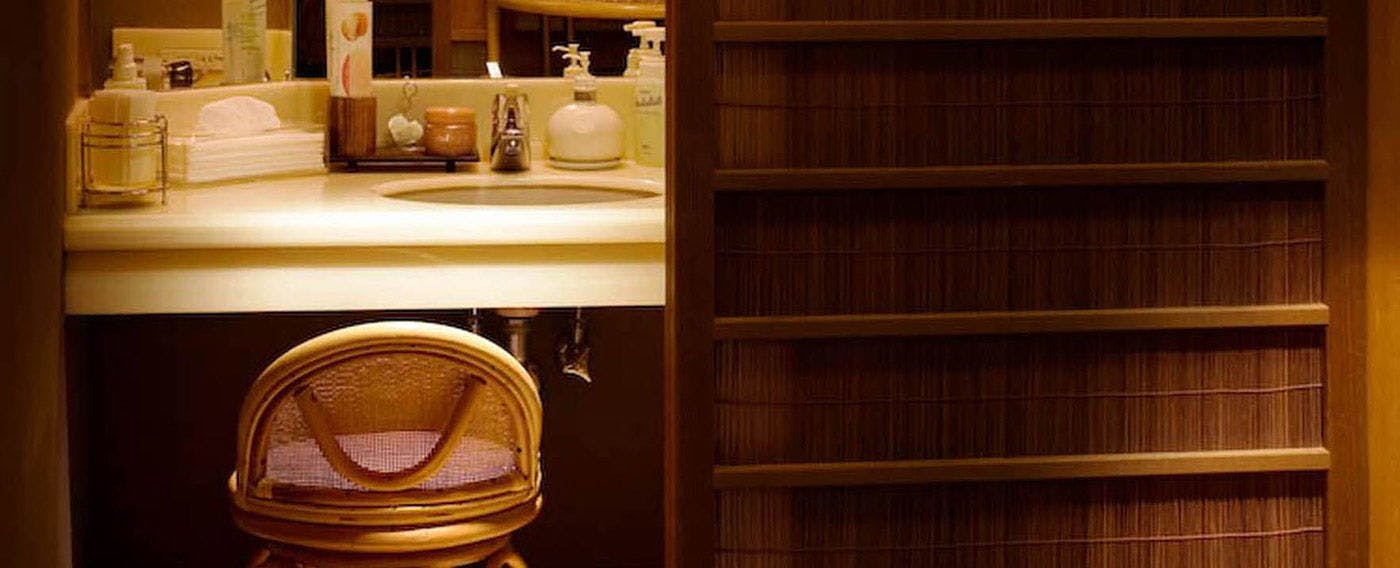 Private Room at Large Public Bath for Female
Rest one's weary mind and limb in a hot spring large bathroom. Lounging in a spacious Grand Hot Spring Spa soothes away daily fatigue and stress.
We kindly request that you respect our traditional Japanese way of sharing the grand bath without a bathing suit.
Treat yourself to exquisite relaxation at Zen-style Spa Ichirin.
Facilities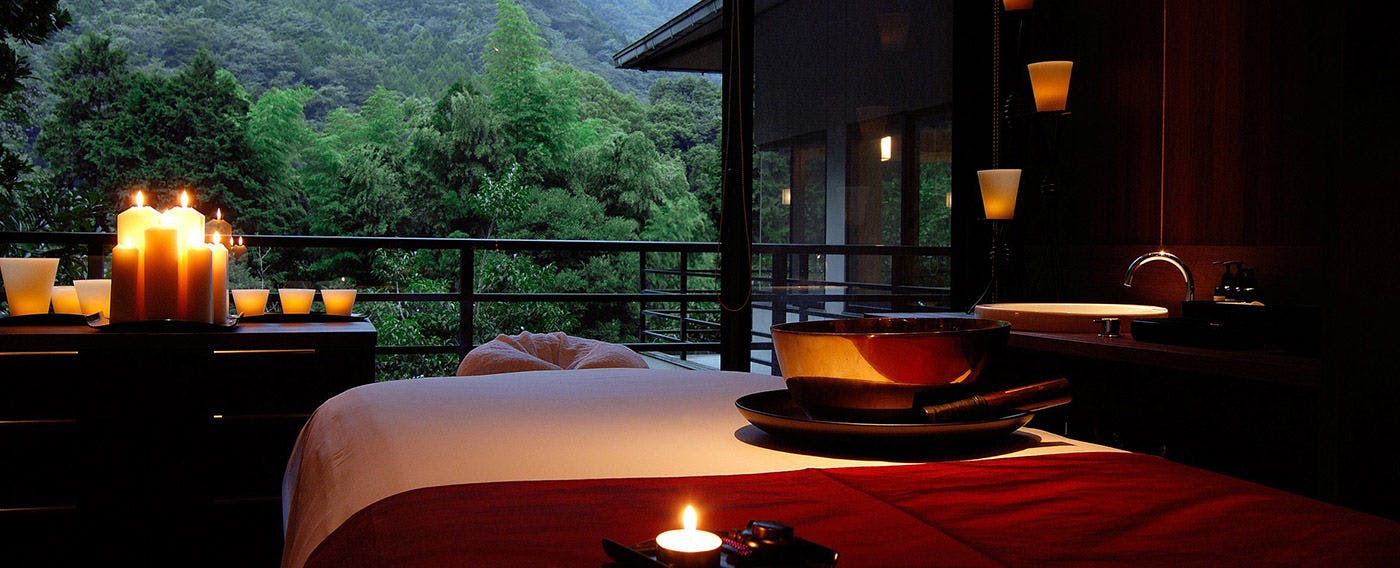 ZEN STYLE SPA ichirin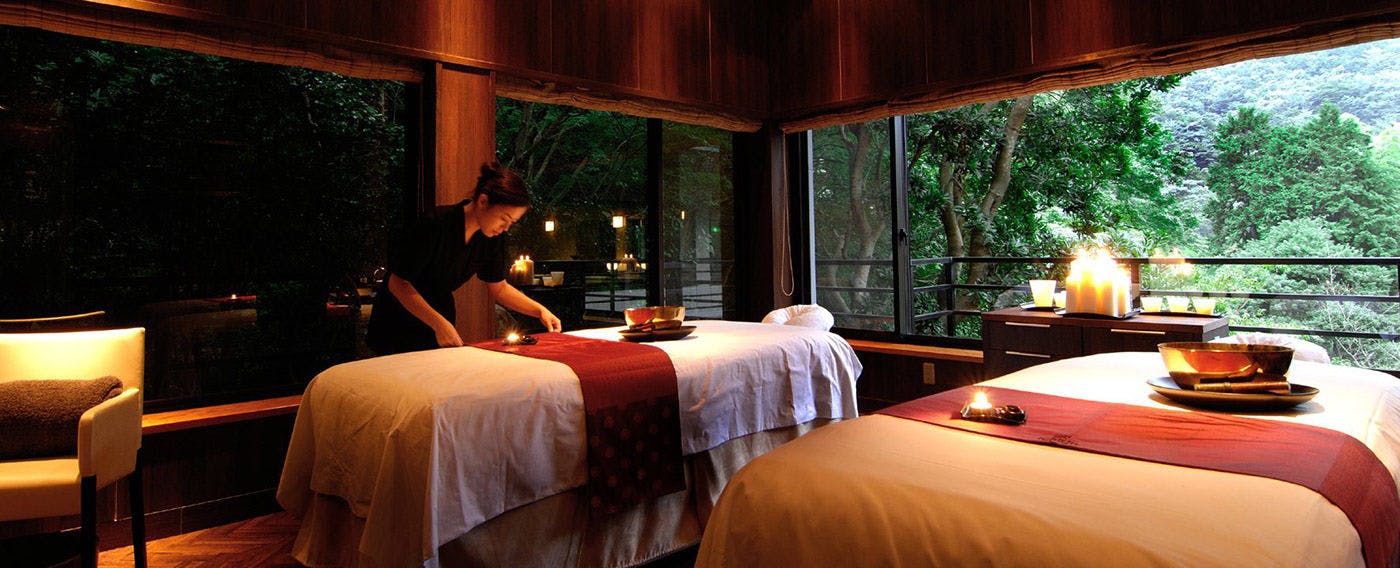 ZEN STYLE SPA ichirin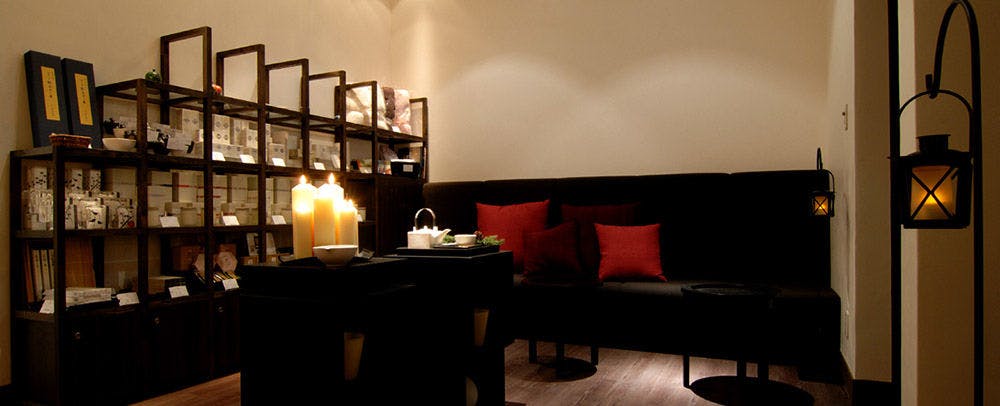 ZEN STYLE SPA ichirin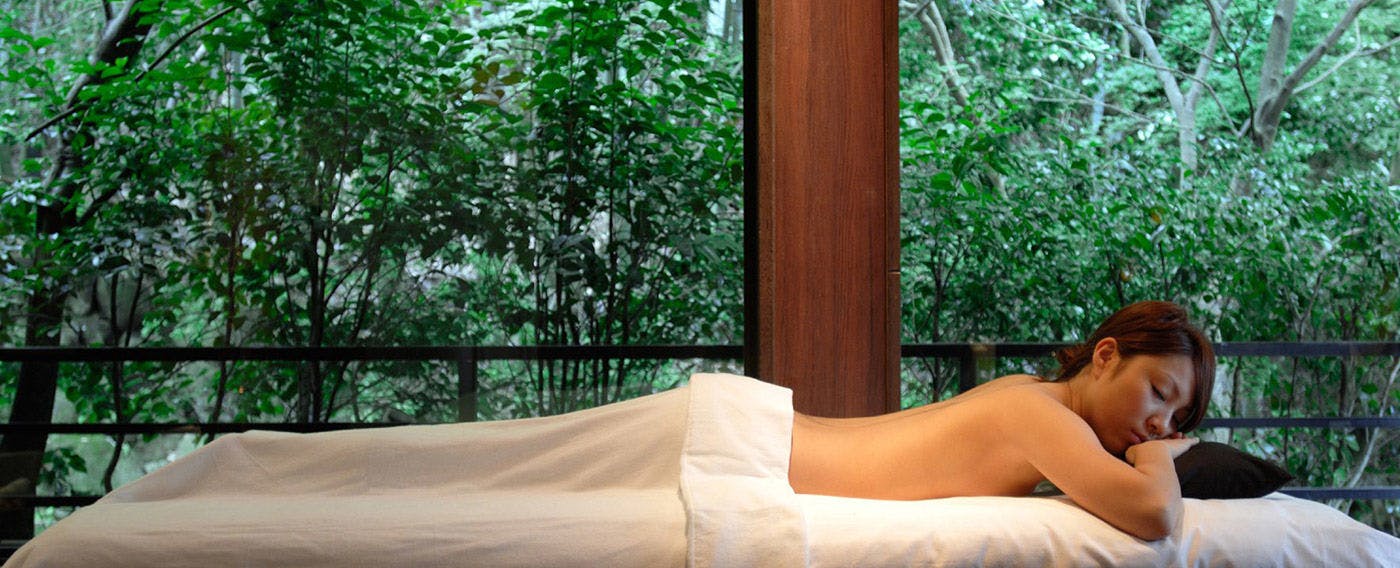 ZEN STYLE SPA ichirin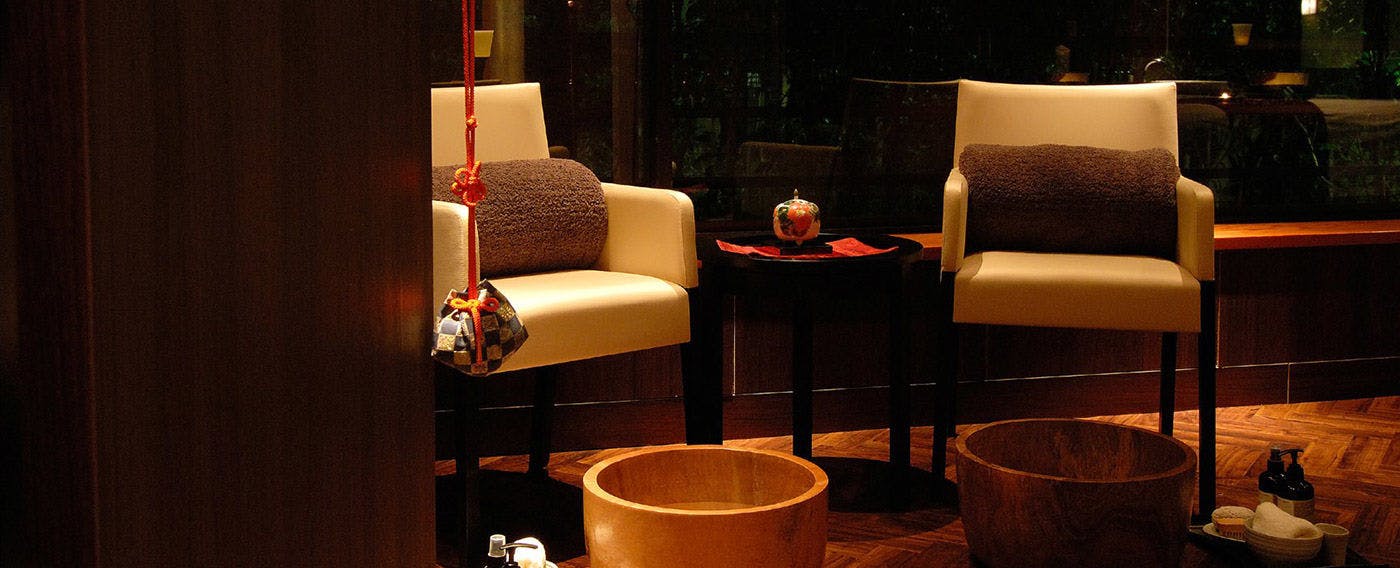 ZEN STYLE SPA ichirin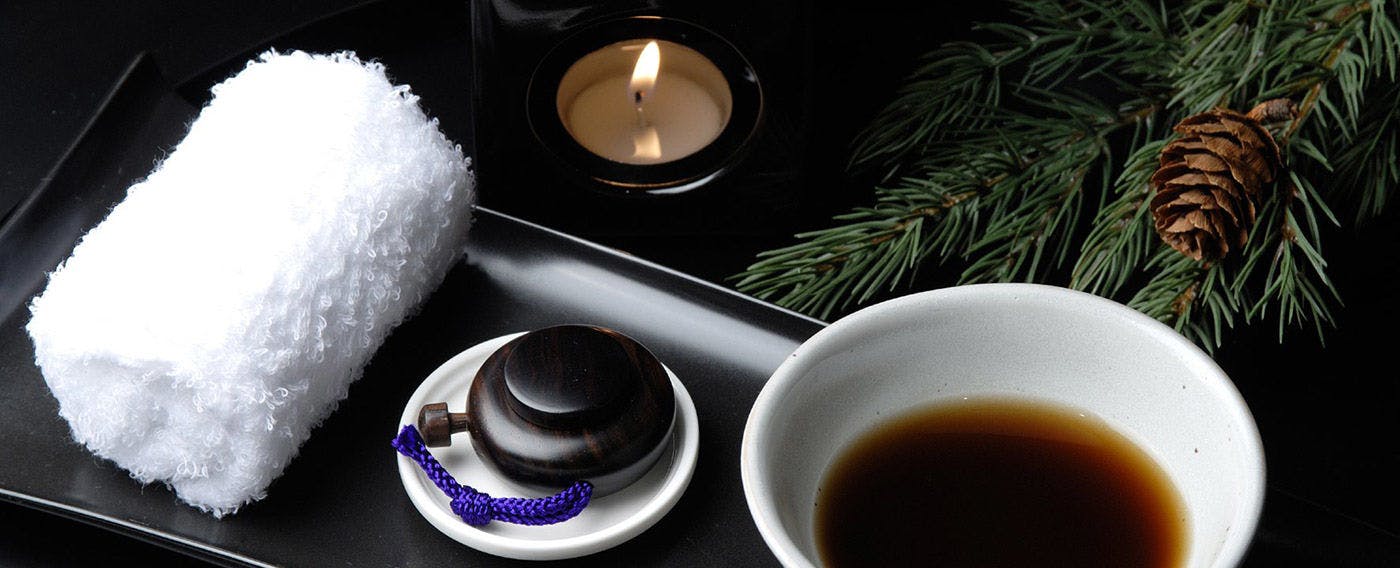 Walking Path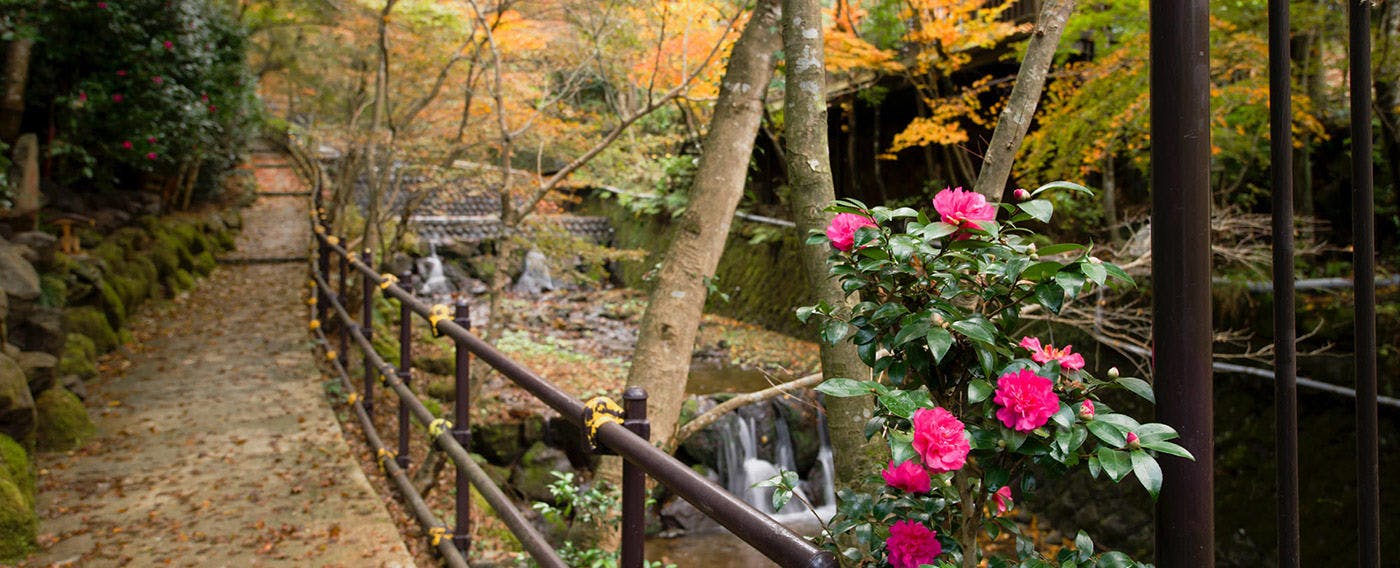 Walking Path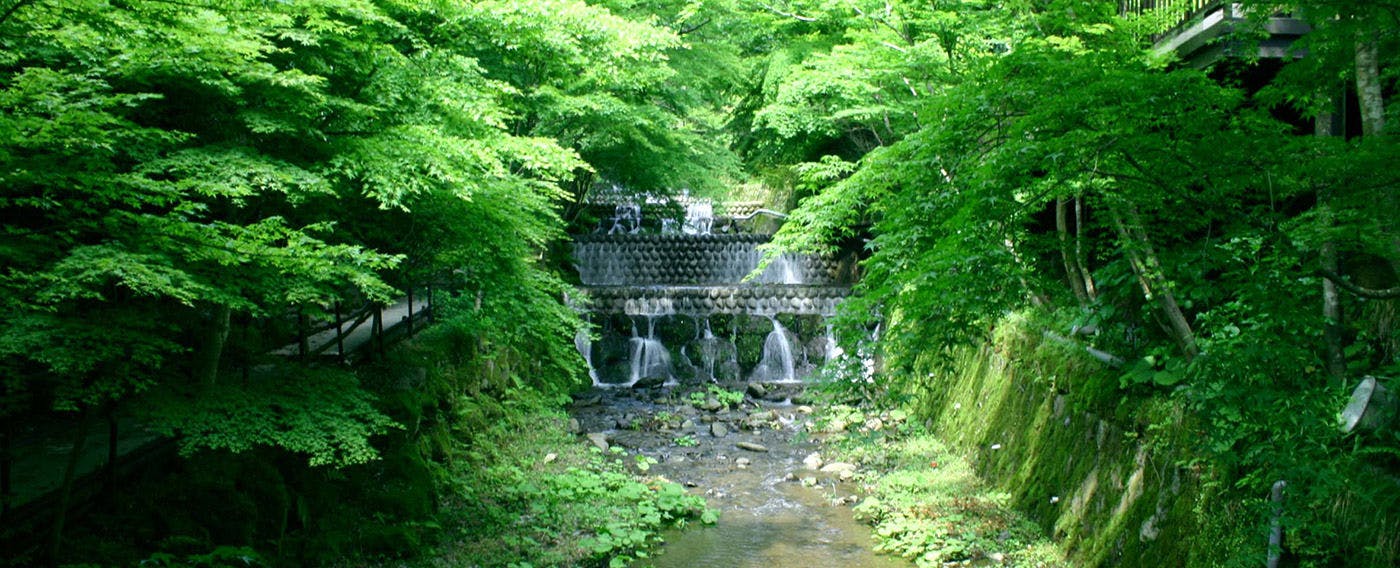 Tsubaki, or Camellia, at Walking Path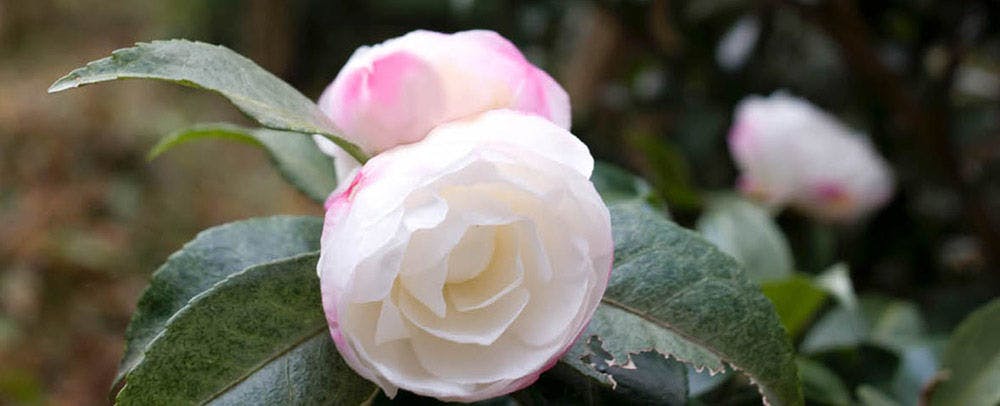 Walking Path
Enjoy the exquisite Japanese garden, where emotions overflow. You will be in harmony with nature as you gaze upon the sublime vista of the surrounding mountains, or upon the Japanese Koi fish swimming tranquilly in the pond.
Access
776 Miyakami, Yugawara-machi, Ashigarashimo-gun,Kanagawa,259-0314,JAPAN
BY TRAIN
From Yugawara Station: 7min by taxi
From Atami Station: 20min by taxi
From Tokyo Station: Take Shinkansen "Kodama" to Atami Station(50min) & 20min by taxi. Or take JR Tokaido Main Line to Yugawara Station(1h 20-45min) & 7min by taxi
BY AIR
From Narita Airport: Take Narita Express train to Tokyo Station(60min) & take Shinkansen "Kodama" to Atami Station(50min) & 20min by taxi
From Haneda Airport: Take Keikyu Line train to Shinagawa Station(20min) & take Shinkansen "Kodama" to Atami Station(41min) & 20min by taxi Shuttle service is NOT available.
Reviews
At the beginning, I was very worried having to stay with my one-year-old infant child, but I enjoyed my stay thoroughly with the kind service from everyone at the place.
I was very touched by the thoughtfulness of the staff as they prepared dishes for my child during each meal.
I could spend my time with peace of mind thanks to the impeccable service from Mr/Mrs Nakai and the receptionist staff in regards to our various inquiries.
Playing in the creek was also perfect for my child and he was able to really engage in having fun.
Comparing to my other travelling experiences, I feel I spoke the staff the most here than anywhere else.
Other areas of the place and the spa had a very relaxing feel, and including the meals, baths and nature, I had a very satisfying trip.
If the opportunity arises, I would like to stay here agian.
+ More
Aug 2015
I have been to many ryokan in Yugawara Onsen, but this is the best one.
The view of green mountains was beautiful.
Large public bath was ok, and private open-air bath in the guestroom was relaxing, hearing birds singing.
Front and other staff were amazing.
Thank you very much for everything.
+ More
Jun 2015
1 night family trip with my parents.
Hospitality of staff and pleasant services. Comfortable facilities.
Seafood-featured kaiseki cuisine. Had the most relaxed time in the quiet Oku-Yugawara.
I definitely want to come back again!
+ More
May 2015
I visited here long time after the last time.
I found a little bit of getting older in the building, but with great hospitality and services, I spent a relaxing time. Spa was really nice.
I got silky skin thanks to that, very satisfied. Loved the bath. Thank you.
+ More
Apr 2015
Nothing to say but perfect! My partner and I have been staying at this place before having children.
We stayed in the Royal Guest House before having kids, and now we tend to stay in the room opposite the lake, as our child enjoys feeding the koi swimming around.
The firefly season was also very nice..!
And the best is definately the food. All of the dishes are perfect. You would want to stay here just to try the food.
It is an amazing place to stay to have a relaxing time. Also, Mr/Mrs Nakai's service is excellent.
Although there are may new places opening, Tsubaki is a the place where you can relax the most with finest dining available.
I am thinking of sending it as a gift for my parents.
Also, I would like to thank Mr/Mrs Nakai and Mr/Mrs Kawahara for the heartwarming service.
This place is wonderful.
+ More
Apr 2015
My mother stayed at the hotel for the celebration of my aunt's 80th birthday.
The head chef prepared a complimentary dish of festive red rice for dinner, which my aunt was very happy about.
On the night of their stay, my mother and aunts called me to tell me that they were extremely satisfied: the room was great, there were a lot of amenities, the service was really good (friendly,very informative, and good at talking without being overly familiar,) and they had enjoyed the beauty of the garden.
I think ""Tsubaki"" was a great choice to for this celebration in order to express my gratitude to my aunt.
I would like to stay myself next time.
+ More
Mar 2015
Room staff was very cautious and careful about anything, so I had a very comfortable stay.
Though it was cold because the A/C did not work until 8pm and the group guests in the next room was noisy til night, food was great, bath was refreshing, so I was really relaxed.
I would like to stay again.
+ More
Mar 2015
I had always been hesitant to stay at Tsubaki as I had an impression of it to be a very high-class ryokan (Japanese-style lodging), however seeing as I was turning 70 next year, I thought this would be a good opportunity to stay there.
There was not a single second wasted with the service from getting out the taxi until having a short rest in the lobby with some green tea.
The guidance to our room was very thorough ad easy to understand. The small cup of beer after the bath was also very delicious.
The tokonoma (Japanese-style alcove) had slightly early sakura flower decorated, and the letters on the hanging scroll were beautiful.
The outdoor bath was temperature controlled and I went in the Izu stone bath multiple times as it was very beautiful.
The traditional japanese multi-course dinner was pleading to the eye, and of course very delicious.
The amount of food was just right, so I give it 100 percent. The only downside is that the room had many steps and I found this could be hazardous.
As there are probably many elderly people who stay here, I hope this could be fixed slowly.
However, the atmosphere and food of this place has made me want to stay again. The bed was also very comfortable.
+ More
Mar 2015
I had wanted to visit this hotel for sometime already.
The calm aspect of the sukiya style building, along with the elegance of the garden, whose view I could enjoy from my room, was lovely.
I was also satisfied with the warm welcome and the service of the staff when having a meal in my room.
They also added a salad that I had requested in advance to the menu, and they were so nice as to add a really delicious dressing to it.
The only thing that I felt a little uneasy about is that the meal was rather voluminous, so I could not enjoy all the wonderful dishes until the end as I would have wanted.
I also feel a little reluctant to leave food on my plate, so could it be possible to make requests in advance regarding the volume of the meal?
I visited in early spring, so I would like to visit again during the seasons of flowers, greenery, and the autumn tints.
+ More
Feb 2015
I visited here again with my parents and son, after 11 months since the last time.
Large courtyard, carefully cleaned room, hot spring bath with the very comfortable temperature, well-equipped amenities, and delicious food and warm hospitality...
I don't know any ryokan with higher total score than here. And this is really relaxing ryokan like a magic.
My parents go to onsen ryokan 2-3 times a month, and they are highly satisfied. I will definitely come here again.
+ More
Feb 2015
Information
Check-in Time

From 2:00pm to 6:00pm

Check-out Time

Until 12:00pm

Tax / Service Charge

Bathing Tax JPY 150 per adult is included in the rates.

Credit cards accepted at this property

VISA / MASTER / JCB / AMEX / DINERS / UNION PAY / DEBIT CARD
Children

All children are welcome.

Pets

Pets are NOT allowed.

Parking

Free of charge for guests; Capacity 30 vehicles; Valet Parking Service available(free of charge for guests)

Other policies & conditions

If you have any dietary restrictions due to allergy or religion, please inform the ryokan in advance.