- VAT is included, but bathing tax (around JPY 150 per adult) may NOT be included.
- Price in USD is based on the exchange rate as of today and might be different from that of the booking date.
Foods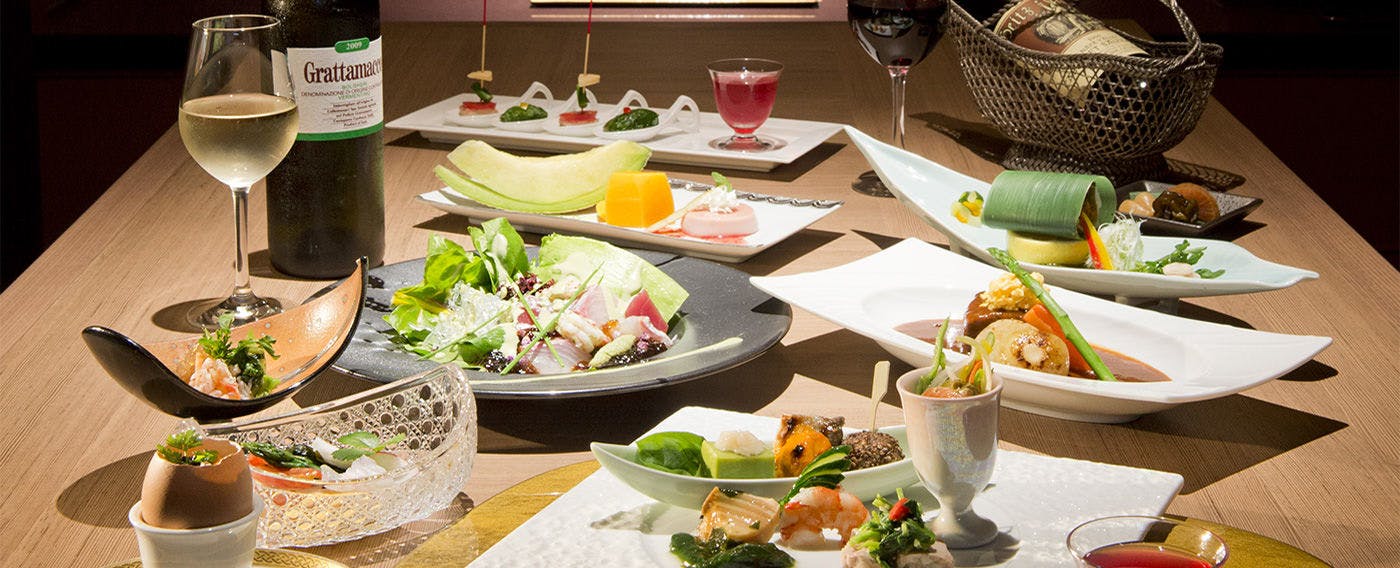 Foods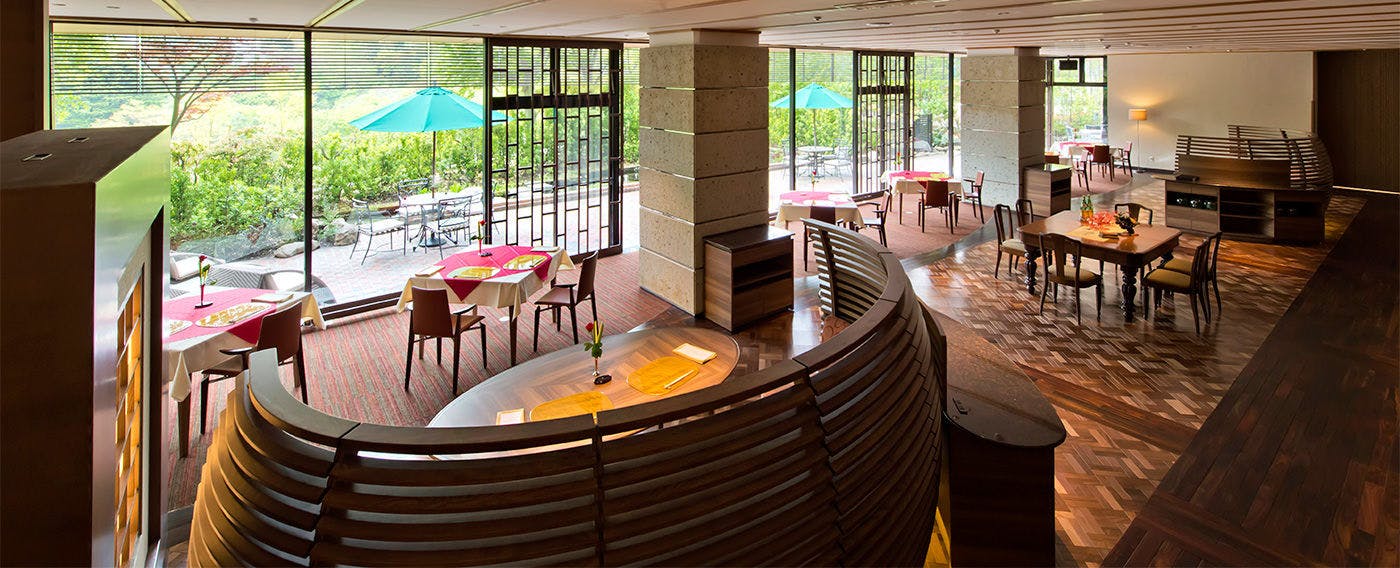 Foods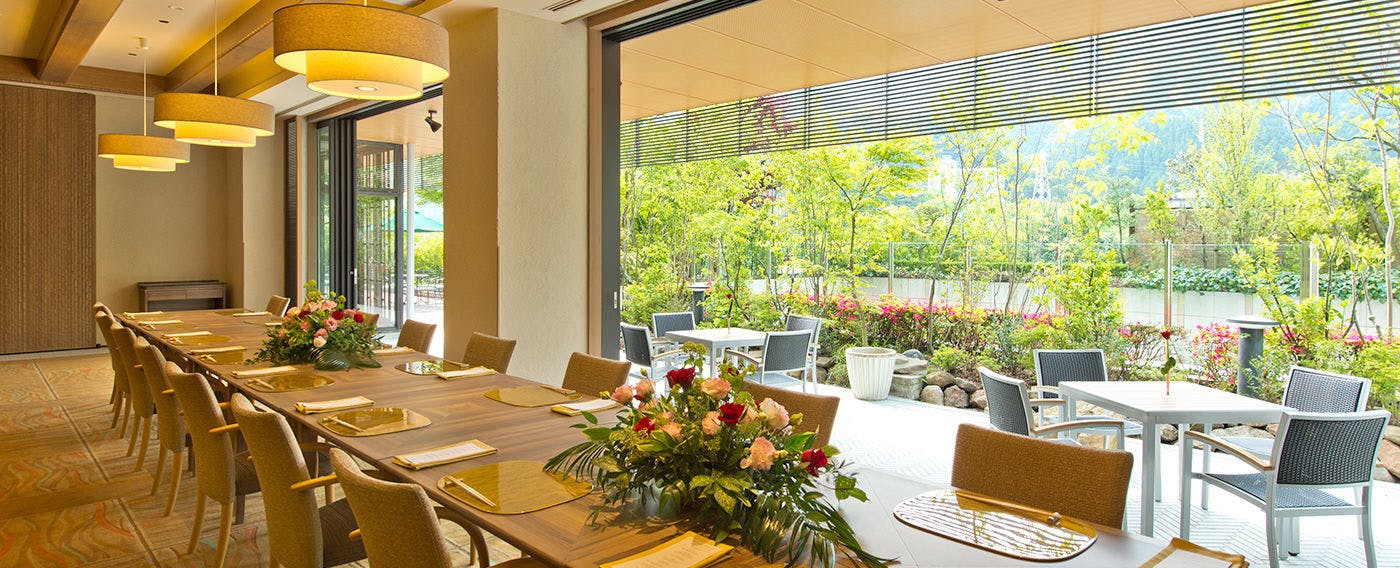 Foods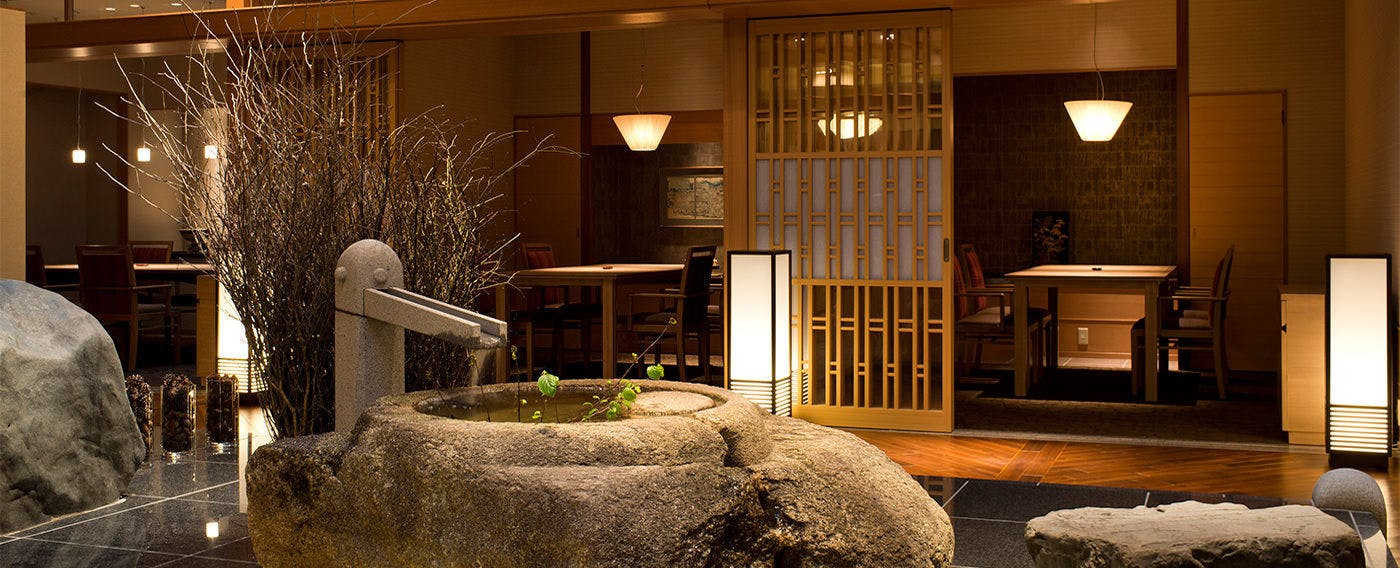 Foods
John Kanaya's unique brand of classic Japanese cuisine KINUGAWA KANAYA HOTEL offers its founder John Kanaya's unique brand of classic Japanese cuisine which is based on the traditions of "kaiseki dining" while also incorporating western elements. The menu changes monthly and features locally sourced seasonal ingredients.
Baths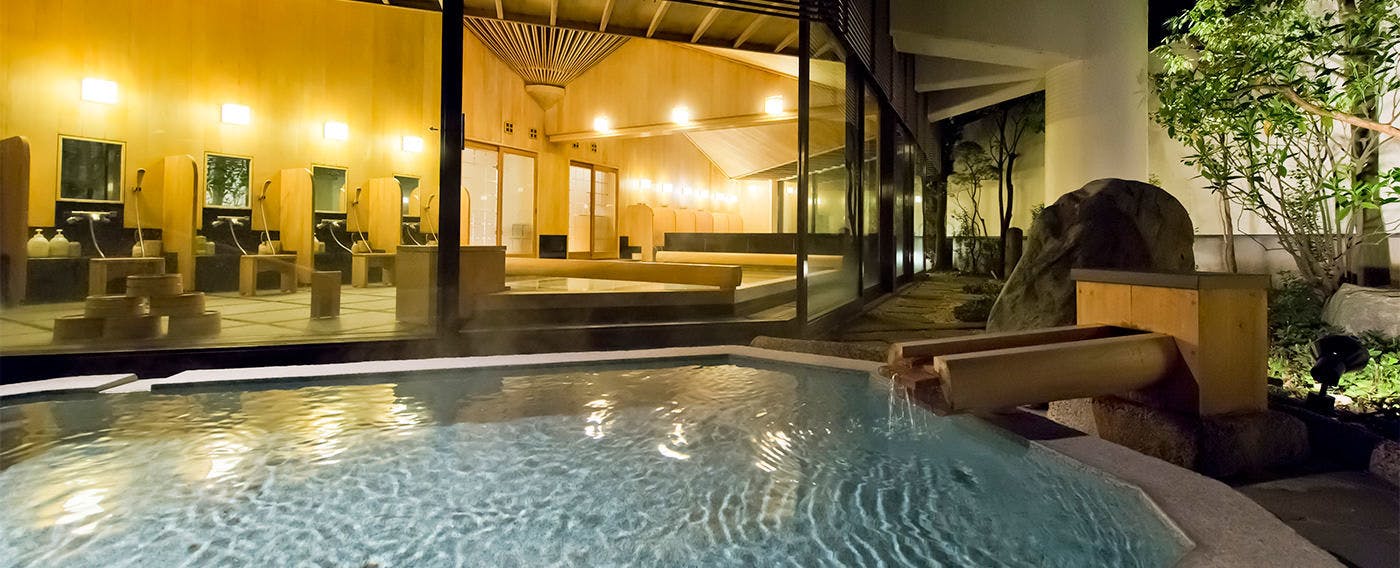 the Ancient Cypress Bath
the Four Seasons Bath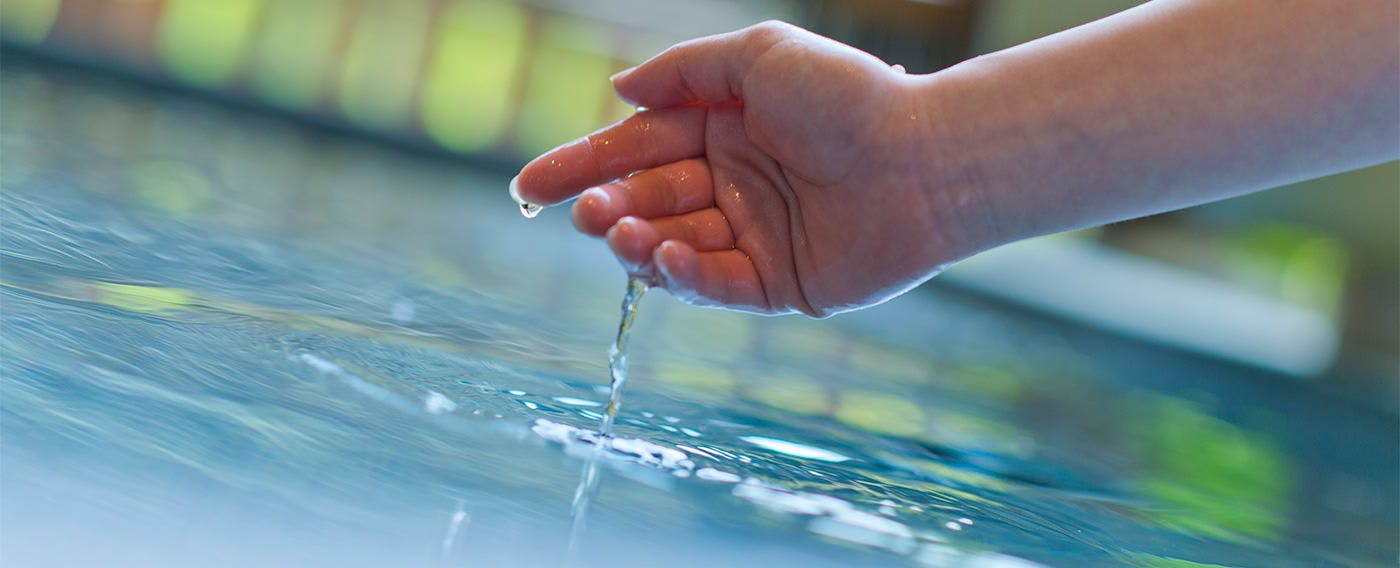 the Four Seasons Bath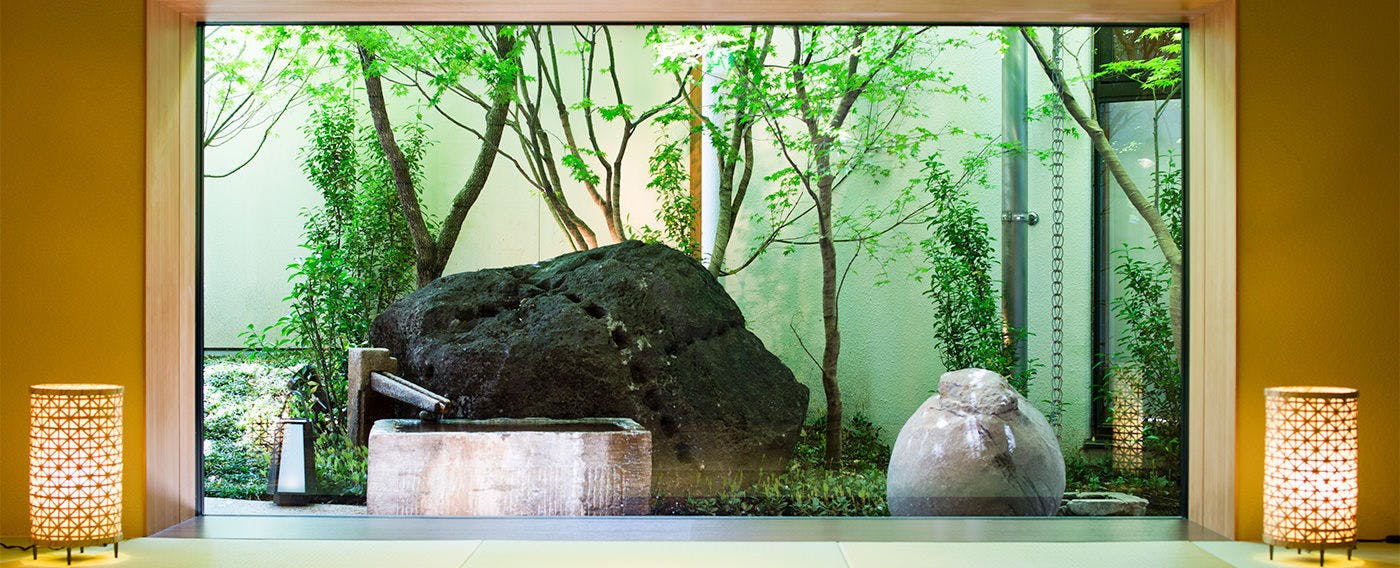 the Four Seasons Bath
Hot Spring Baths: Four Seasons Bath and Ancient Cypress Bath The Four Seasons Bath offers majestic views of Kinugawa, while the pleasures of the Ancient Cypress Bath lie in the fragrance of the two-thousand-year-old cypress used to build the bathing area.
Facilities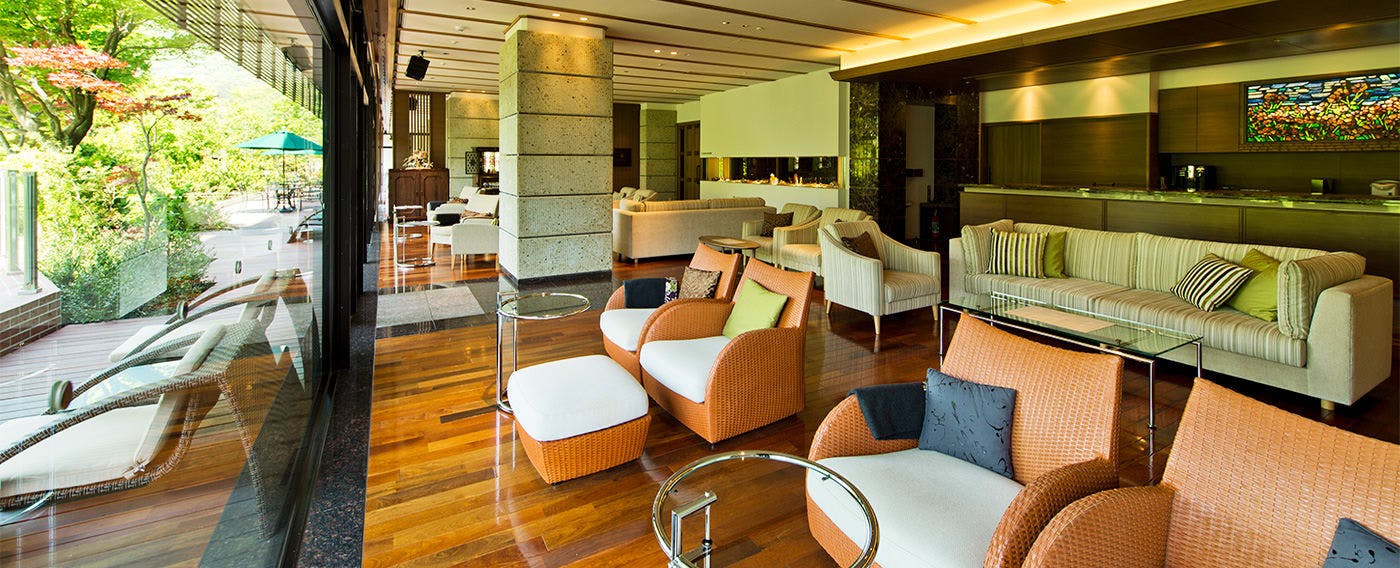 Lounge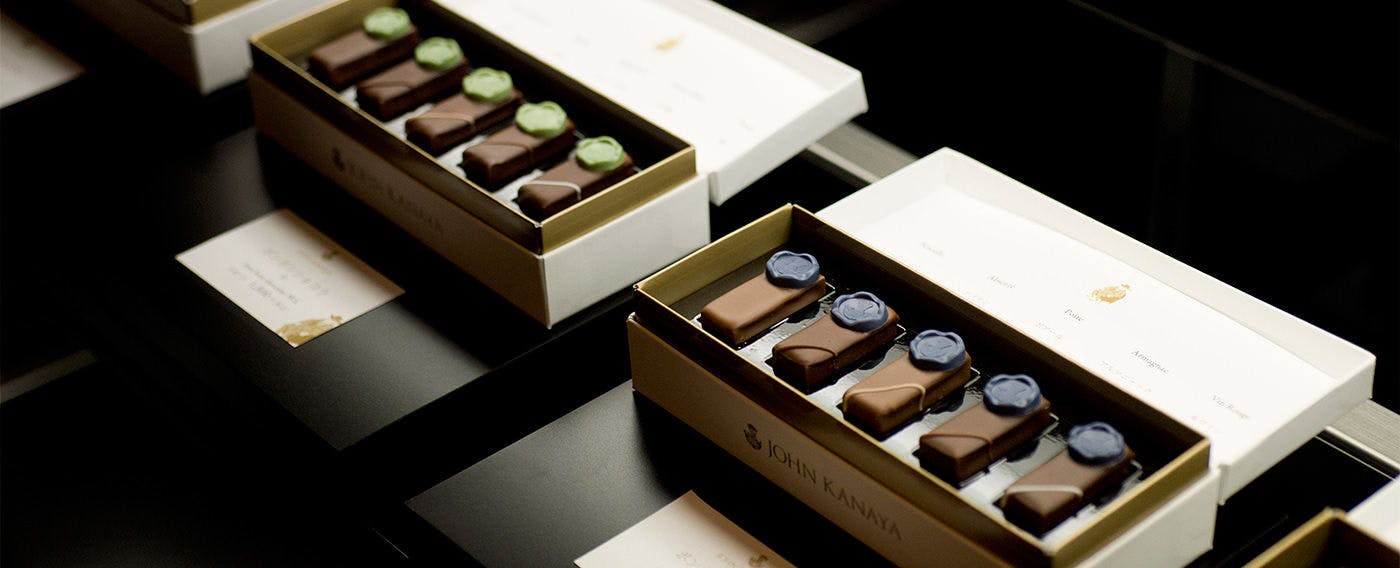 Chocolate Bar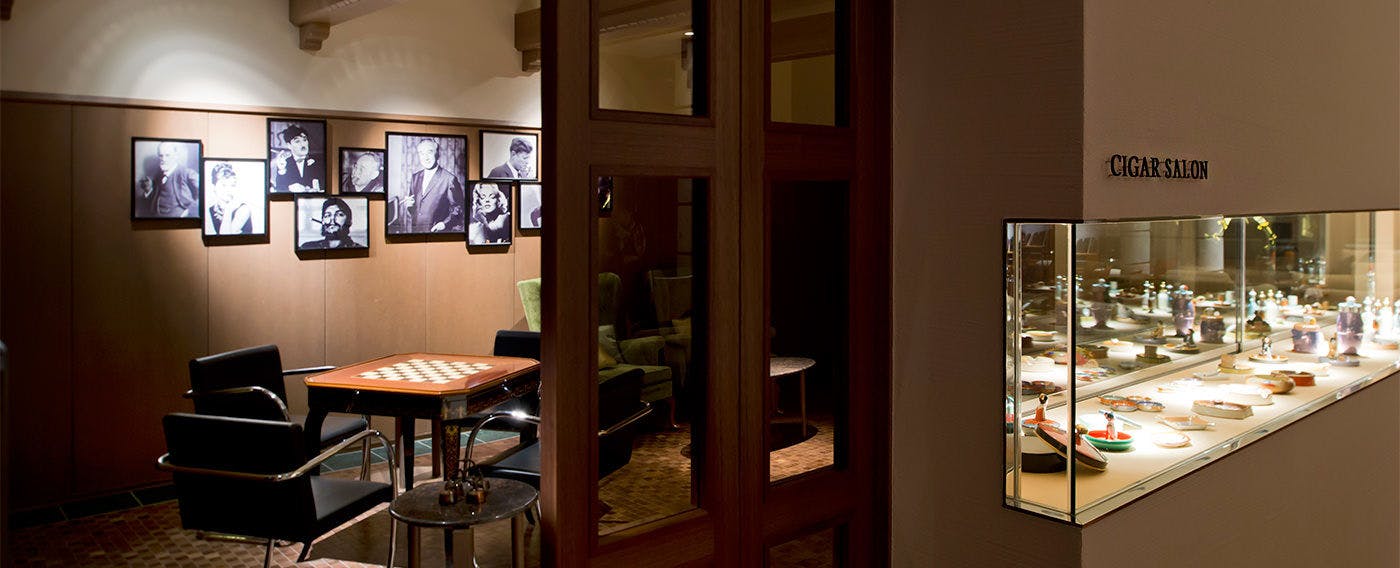 Cigar Salon

Sculptured Grass
Spaces that offer refinement and elegant pleasures The facilities of Kinugawa Kanaya Hotel are sophisticated gathering places that showcase the spirit of "John Kanaya", our founder, through majestic valley views, as well as antiques, sculptured glass works, and a variety of objects, each telling a different story.
Access
1394 Kinugawa Onsen Ohara, Nikko,,Tochigi,321-2522,JAPAN
BY TRAIN (Tobu Line)
150 min by Tobu Nikko Tokkyu Spacia on Tobu Asakusa Line, 3 min walk from Kinugawa Onsen St. Guests may request an escort from the station by notifying the hotel in advance of their arrival times at Kinugawa Onsen Station.
Guests may request an escort from the station by notifying the hotel in advance of their arrival times at Kinugawa Onsen Station. BY CAR
80min via Tohoku Expressway to Urawa IC, 10 min via Nikko Utsunomiya Toll Road to Imaichi IC, 20 min via Route 121 to the hotel
Reviews
It has been a while since I last came across a hotel that makes me want to come again like this. It somehow managed to preserve its tradition and formalities, while still remaining not too out of place for these modern times, and the service was of the kind that you cannot get anywhere else. The freshly renovated interior was so relaxing no matter where I was, and it was kind of a shame that I could only stay one night. It was enough to make me think that, I would definitely want to go there again.
+ More
May 2016
They were very helpful to me during the reservations as well. And although the weather on the day of my arrival was not exactly favorable, thanks to their friendly yet still respecting distance brand of service, I was able to enjoy a leisurely stay right until the time of departure. The view from the rooms were also remarkable, with the beautifully flowing river and fresh greenery that really gave me a chance to kick back and refresh myself. Their meals, from dinner to breakfast, were also seemingly made with plenty of care put into them, which reflected in their unrivaled deliciousness. Their large public bath was also very comfortable, and I tremendously enjoyed the three times I went there at dusk, night and the next morning. And while I am certainly glad they went to the trouble of preparing "Inarizushi" for me as a night snack when I went back to my room, after dinner, I unfortunately was unable to partake in them due to my stomach already being full.
+ More
May 2016
For this journey, I kind of got overexcited and ended up picking a hotel way beyond my means, but as expected of an old-school hotel, I was satisfied in every way. However... One thing that bugged me was that, during my Western-style breakfast, the server came and took my bread dish away without asking whether I wanted seconds. It gets difficult to ask for more when your dish has already been cleaned away. (I am sure there are other customers who were a bit of a glutton like me.)
+ More
April 2016
I think my stay was a fantastic one, with both the convenience of a high-class hotel and the relaxation of a traditional ryokan. The room I stayed in, an upgraded Japanese room, was very comfortable with sofas in both the living room and on the terrace. The changing room and outdoor bath was also very spacious, which certainly did not hurt my experience. And although this probably is just a matter of course, I was able to enjoy to my heart's content the two kinds of public bath, each with their own sense of charm. The meals were lightly seasoned and very delicious. My husband does not like Japanese breakfast meals, so I am very glad you can choose a Western one as well. And there is also a lounge on the first floor where you can kick back on the sofa, get some drinks and read magazines, so I guess a leisurely extended stay would not be so bad either. However, I think above all, the thing that made all of this possible was the wonderful air that the staff members' service gave the whole place.
+ More
March 2016
To relieve all the stress and tiredness of the past year, me and my wife decided to take a trip to this place. After checking in at 2PM, we just lounged around in our room, playing music in the living room, getting some coffee and reading some books, and even took a nap, it was a rare do-nothing day the kind of which we could never have in everyday life. The hot springs within the room and in the public bath were also just the right amount of hot, the right temperature for outdoor bathing. The bathtubs were also on an alternating basis between men and women, and we were also able to enjoy the old hinoki bathtubs, among others. The hot springs come equipped with their own towels, meaning we did not have to bring anything. And upon leaving the bath, we were greeted with a variety of soft drinks in the lounge, all free of charge. The service for children was also excellent, in my opinion. The meals were also varied, from creative dishes to ones rooted in tradition, which all went very well with the delicious sake they were serving us. The service during meals also felt very natural, especially a male waiter who amicably answered all of our questions. We were extremely satisfied on all aspects. We would definitely like to come again.
+ More
Feb 2016
Information
Check-in Time

From 2:00pm to 6:00pm

Check-out Time

Until 11:00am

Tax / Service Charge

Bathing Tax JPY 150 per adult is NOT included in the rates.

Credit cards accepted at this property

VISA / JCB / AMEX / DINERS
Children

All children are welcome. Children of 1 to 11 years old are charged as following.
- Meal & bedding: 50% of adult rate for children of age 4 and older
- Kids meal & bedding: 50% of adult rate
- Only bedding (JPY 6,480) or No meal & bed sharing (JPY 3,240) for childern of age 1 to 3
- No charge for Childern of age 0
For more details, please contact the ryokan directly.

Pets

Pets are NOT allowed.

Parking

Free of charge for guests; Capacity 30 vehicles; No Valet Parking Service

Other policies & conditions

*Please contact me when the arrival passes 6 P.M. on that day. Dinner becomes an automatic cancellation.*If you wish to change the menu if the beef and raw fish is not eaten, is required prior request.*Our hotel's chef is Japanese experts. Therefore, the Vegetarian correspondence is impossible.Therefore, if you wish to vegetarian cuisine, reservation acceptance is impossible.