Onyado Kawasemi
Oyado Kawasemi stands still in a junction of the Surikamigawa river and Ogawa river, and the natural garden of 10,000sqm. Proud of its dishes, hosptality and equipments thoroughly. Enjoy this mystic world to the fullest. The private museum which exhibits Japanese glasses of the Meiji and the Taisyo period is attached, so you can spend some precious time as a real museum resort.
Japanese-Style Junior Suite Villa

Half board included

Japanese futon bedding

Room with open-air bath

See Details
From $1,073.37
for 2 guests /night
Japanese-Style Suite

Half board included

Japanese futon bedding

Room with open-air bath

See Details
From $1,243.91
for 2 guests /night
Japanese-Style Suite Villa

Half board included

Japanese futon bedding

Room with open-air bath

See Details
From $1,474.64
for 2 guests /night
- VAT is included, but bathing tax (around JPY 150 per adult) may NOT be included.
- Price in USD is based on the exchange rate as of today and might be different from that of the booking date.
Foods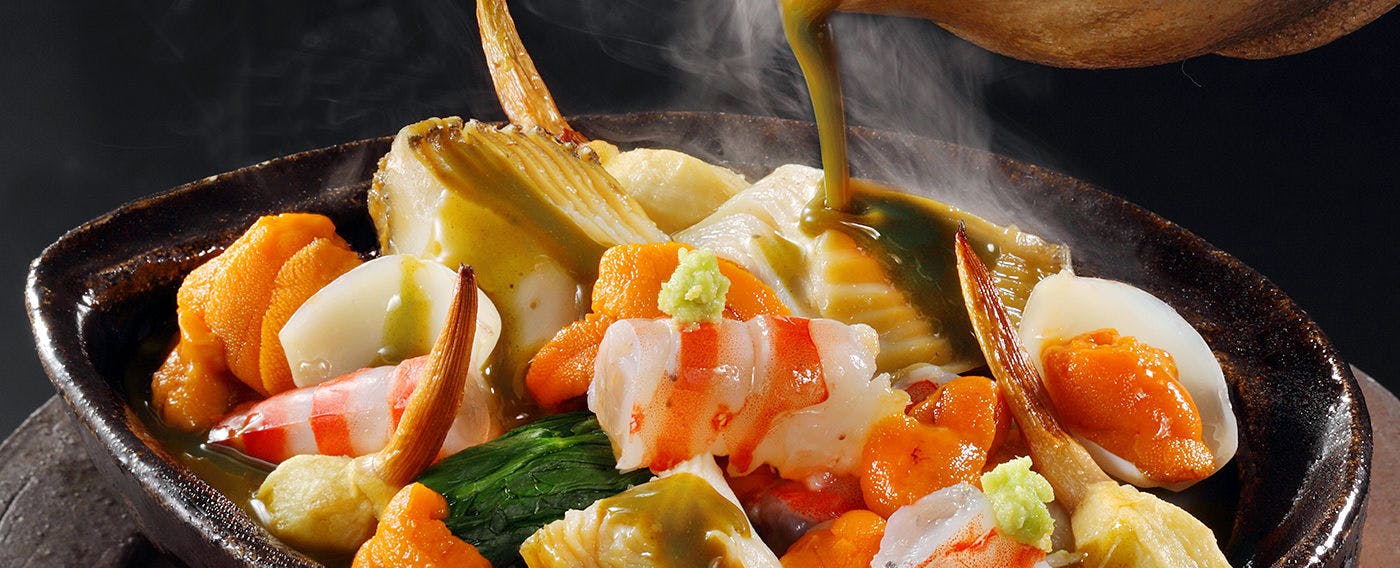 Foods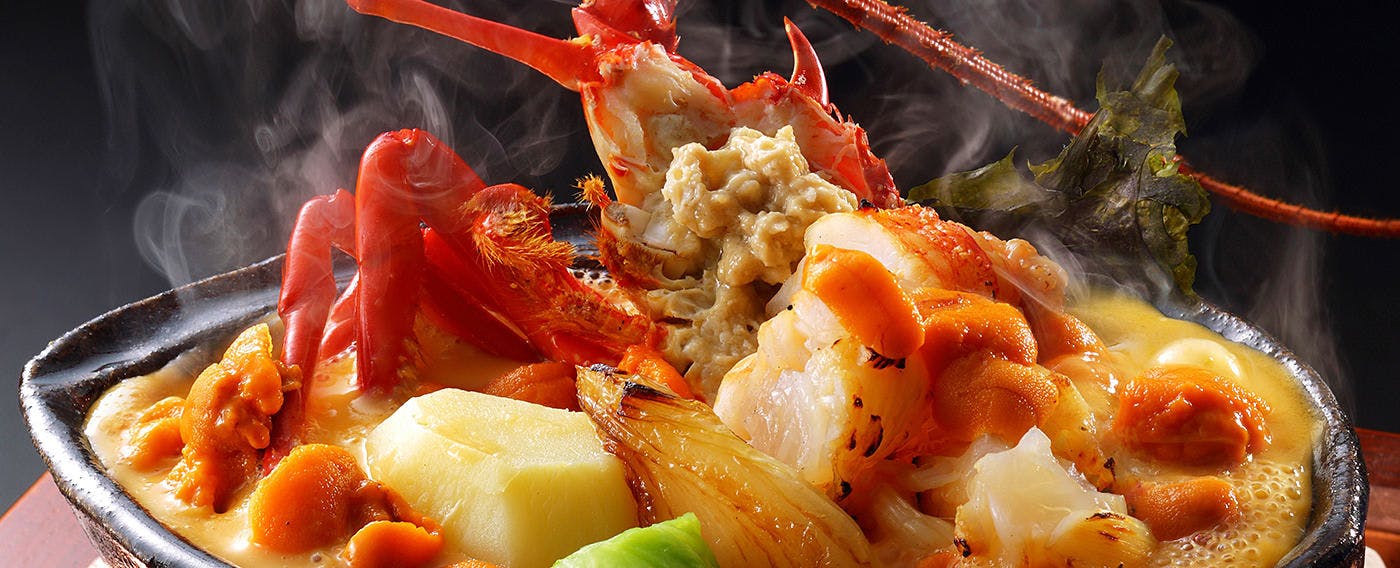 Foods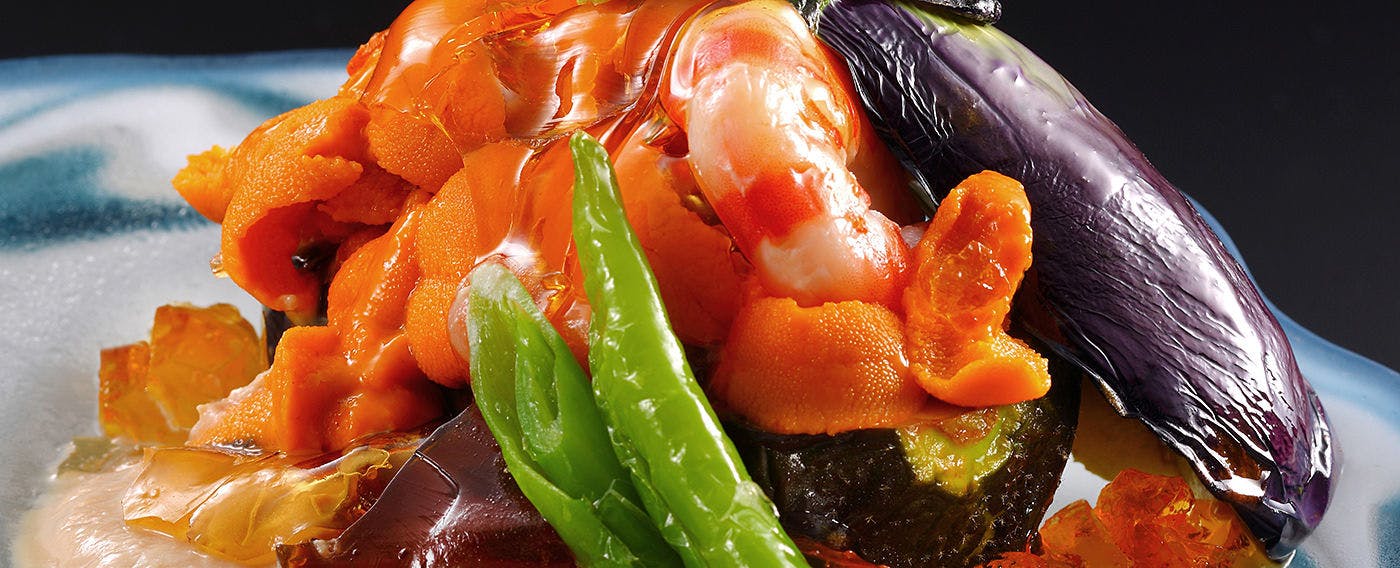 Foods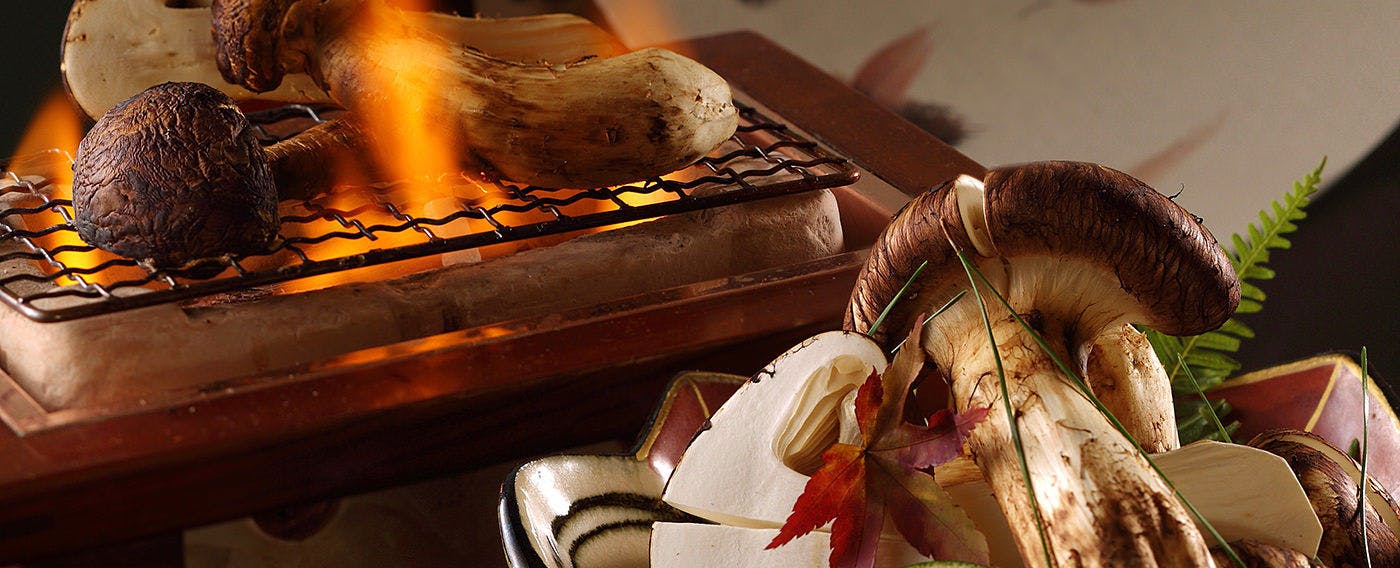 Foods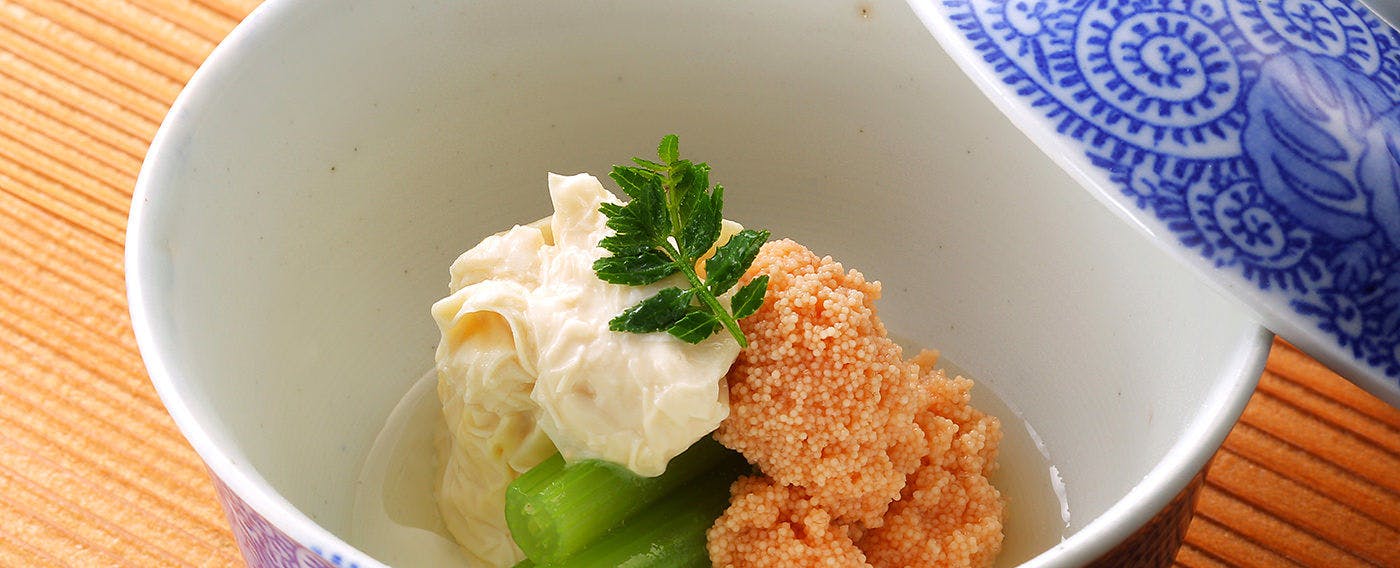 Foods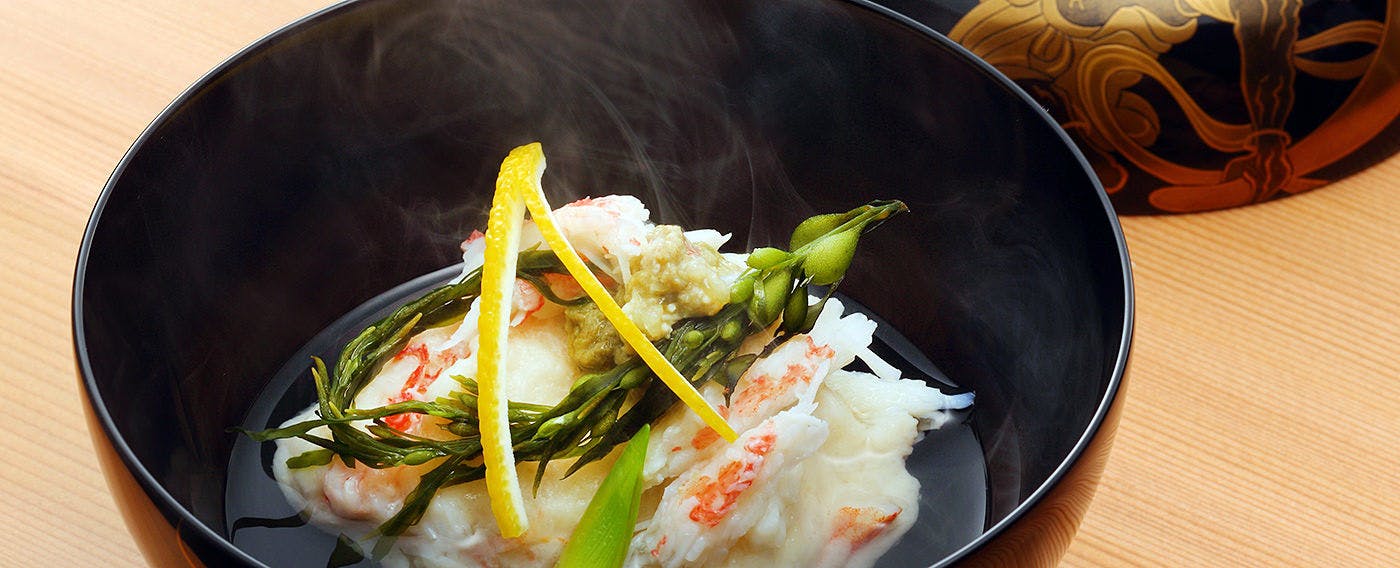 Foods
Japanese cuisine in Onyado Kawasemi-style Belief of all dishes provided is tradition and innovation. Not only regional foods but also the best foods from all over Japan and all over the world are served here. Onyado Kawamise treasures formula that brings out the natural flaver of each food, and it is proud of its Japanese dishes.
Baths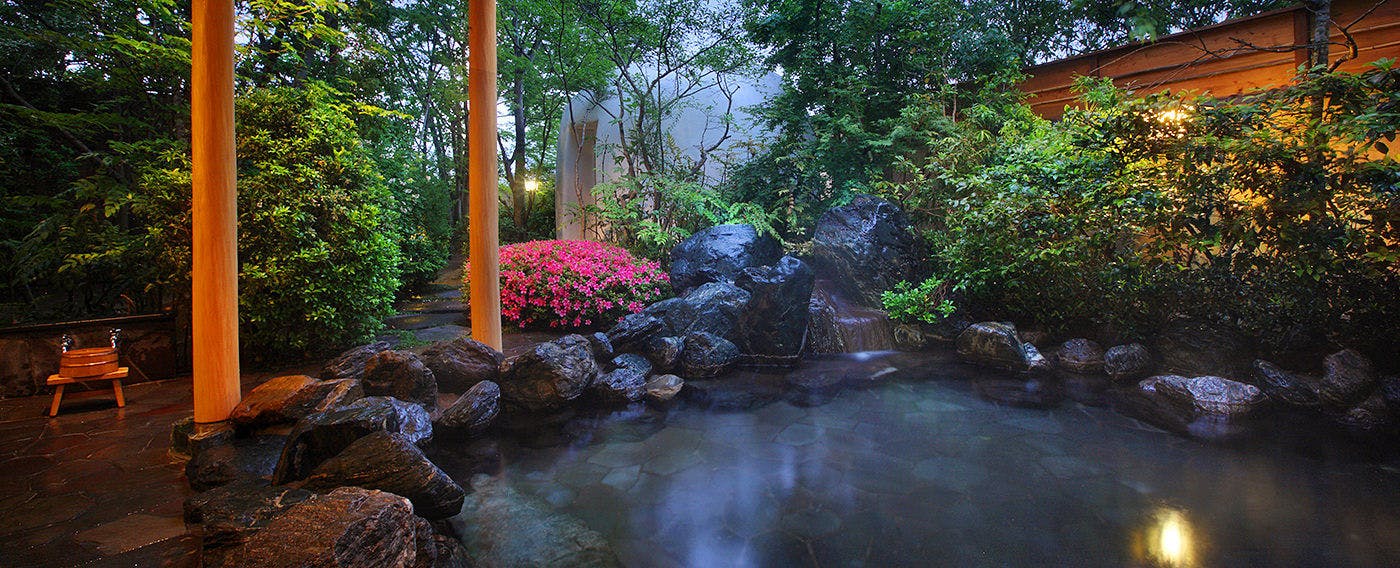 Open-Air Large Public Bath for Male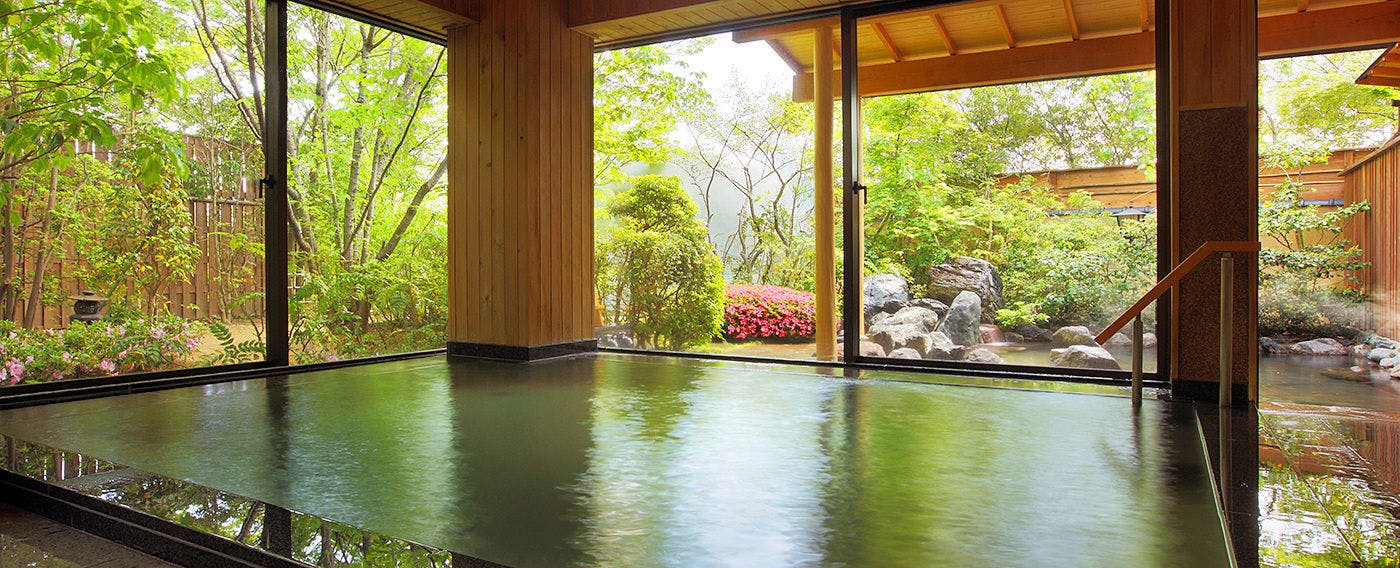 Large Public Bath for Male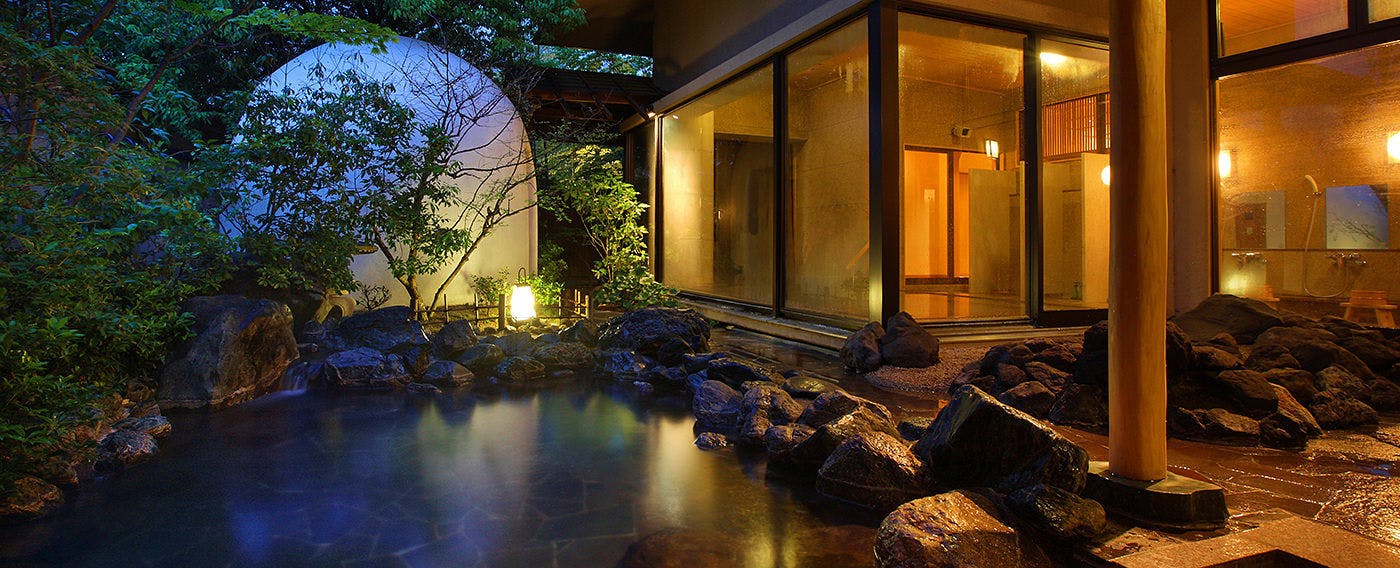 Open-Air Large Public Bath for Female
Onyado Kawasemi got hot spring for you Enjoy old and famous hot spring, and its blessing, as an expression of gratitude from Onyado Kawasemi. Please enjoy bathing in Hisuino-sato. Delicious dishes, warm hospitality and traditional hotspring... Onyado Kawasemi looks forward to seeing you.
Facilities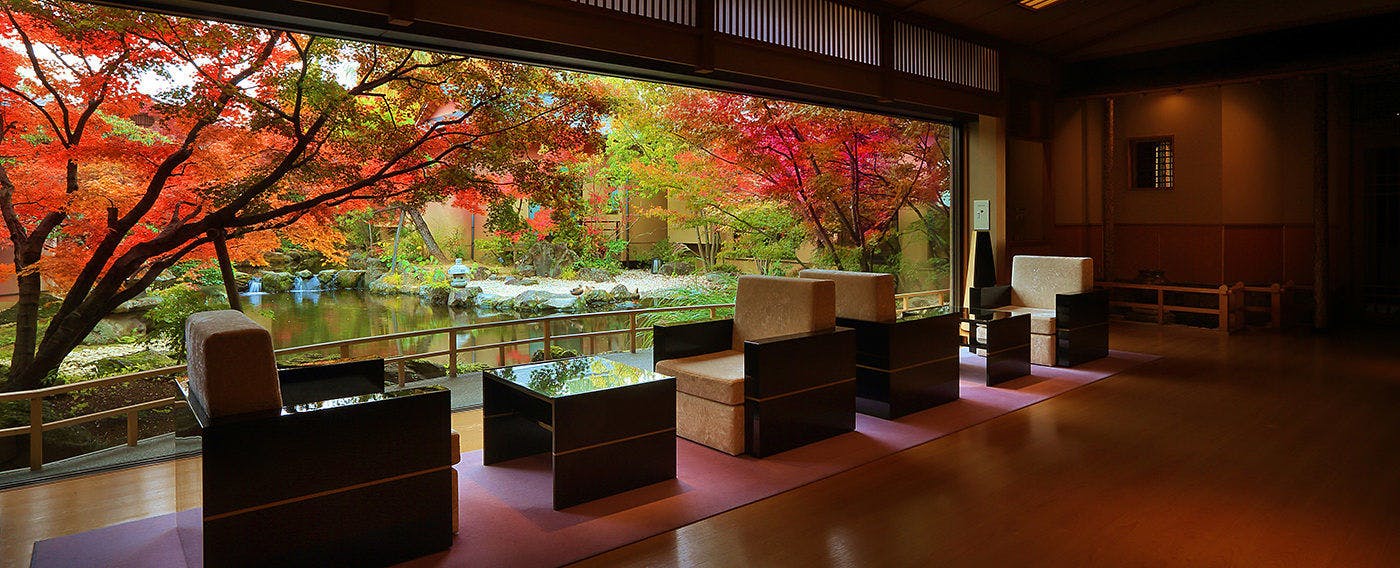 Beatiful Japanese Garden from Lobby
View from Lobby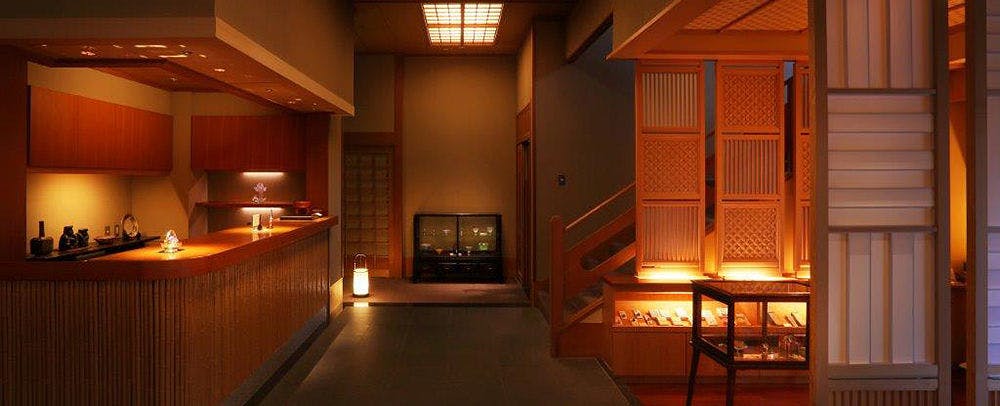 Gift Shop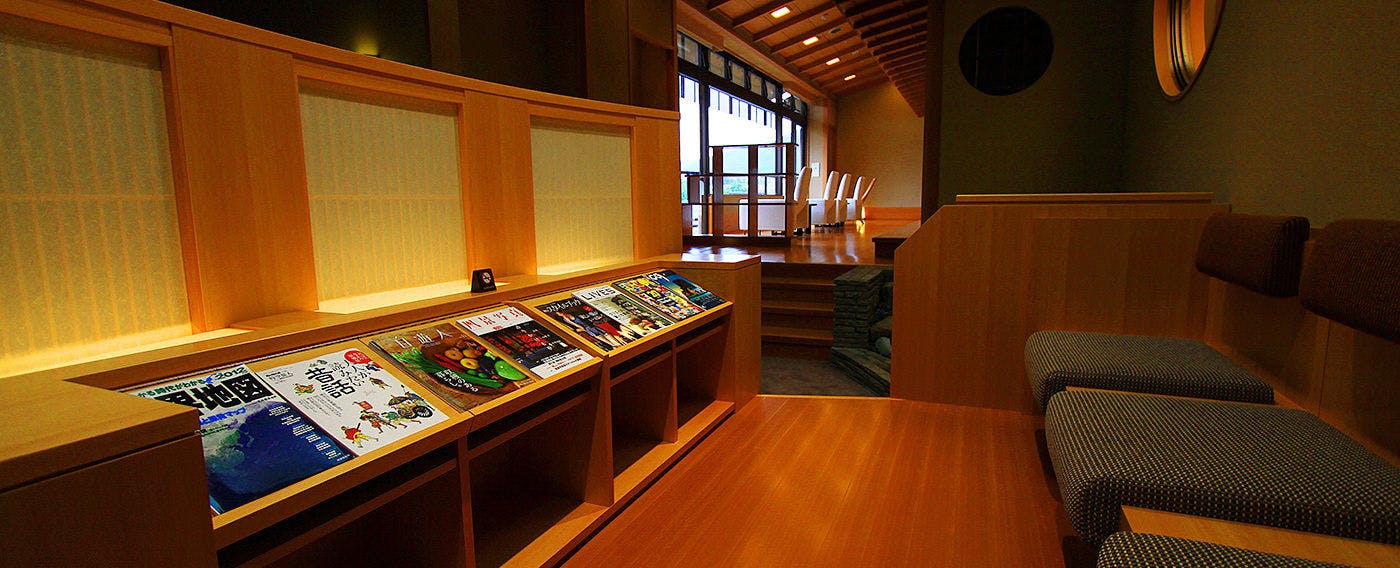 Library on 2nd Floor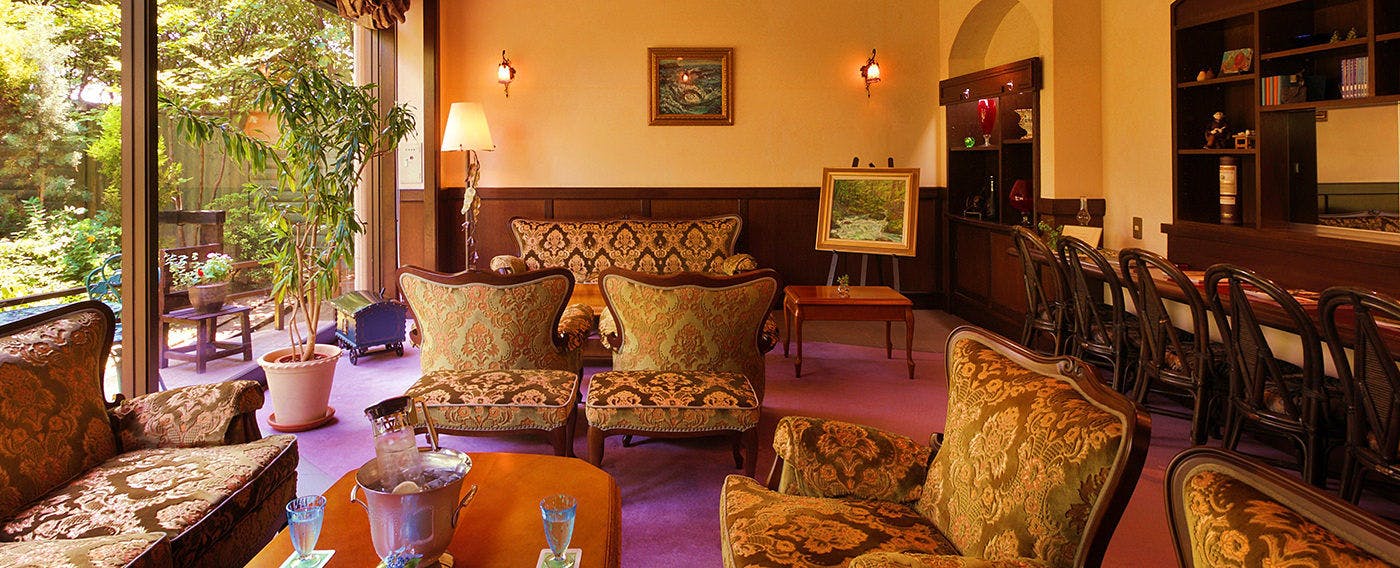 Salon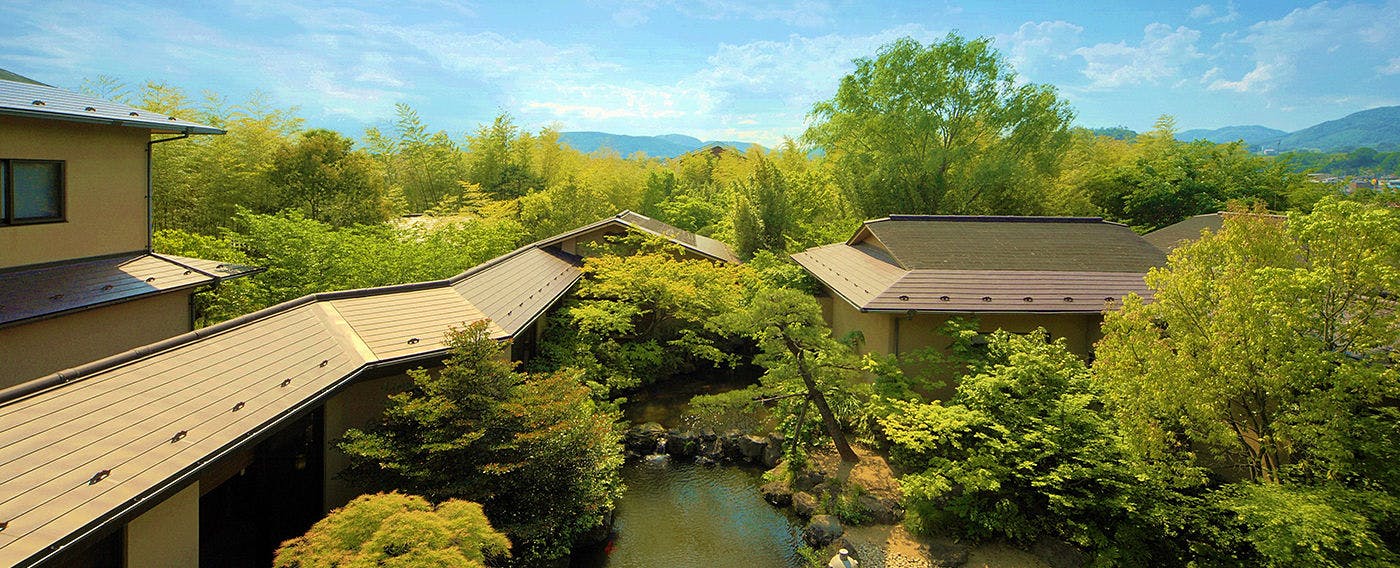 Natural Forest Garden
The atmosphere to feel seasons by five senses Plenty of space for relaxing here and there. The scenery where you can see the seasons of Hisui area from the lobby, the space for reading many kinds of books, and the salon, the best place to meet up. Enjoy your time as you like, in this exclusive atmosphere for guests at Onyado Kawasemi.
Access
2-14 Hisuino-sato, Iizaka-onsen, Fukushima-city,Fukushima,960-0201,JAPAN
BY TRAIN
From Fukushima Station (Tohoku Shinkansen): 30min by taxi. Or 20min by Fukushima Transportation train & 5min by shuttle service. BY CAR
From Fukushima-Iizaka IC Exit (Tohoku Expressway): 5km via Route 13.
Reviews
12 Reviews
I have spent some calm and luxurious time. The food tasted good just as I hoped it would. The deep flavor of the broth used in the soup has impressed all our family. The person who looked after our room was wonderful and attentive, so our stay was very comfortable. I am telling my husband that in order to stay at the Kawasemi hotel I would like to go to Fukushima once again sometime in the future. Thank you.
+ More
Sep 2015
We stayed here in 7 people: my parents and aunt (in their 70's), my brother and myself (in our 40's) and the teenage children. As we live far from each other, and thinking that there may not be another opportunity to gather so many members together, beside the fact the I couldn't invite my aunt (who has traveled the whole world) to any place, I splurged out. Quite honestly, it was a price that would require me courage to make a reservation based only on online reviews, but in the end I was glad I made this choice. Apparently my aunt liked it too; the said, "Next time, I'll invite you guys!", so I felt relieved. The first thing I noticed was the quiet atmosphere. There's a lobby from where you can see the courtyard, a salon next to the big bath room with cold drinks at your disposal, a sofa corner on the 2nd floor corridor with books and magazines to read etc. The whole place is very clean, and while it does have a calmness of a 20 year-old hotel (I think someone told me so, but I'm not sure), I could see no particular dirt marks whatsoever. It was very pleasant. And the food...! I enjoyed it both with my eyes and mouth. I thought, "Oh, I ate too much...!", but surprisingly I didn't put on weight. I think that's because every bite I had was so delicious that I didn't overeat as much as I thought I had, and because it must have been a healthy lineup. Also, although I didn't ask for any "special for the elderly meal", everybody enjoyed the same food with no stress. That was good too. And we had to split into two rooms because more members came unexpectedly, but we felt so happy that before we even asked if we could all have meal together at the dining hall, the staff promptly offered us so. We were somewhat worried because the room was on the 2nd floor, and there was no elevator, but the stairs were gradual and had a firm handrail, so we had no problem. If I really had to make a complaint, I'd say that the onigiri (rice cake) in the supper was unnecessary. It's a bit nuisance to be served right after you have dinner. And the members felt guilty for leaving food untouched. I surely is an appreciated service for those who need it, though.
+ More
Sep 2015
I was preparing myself to be stuck in traffic since it was Bon holidays, but conversely, I got there early. I managed to get checked in early. I was grateful. Both services and foods were great, and each and every ingredient and seasoning were delicious. It was completely satisfying. Speaking greed, the bath towel storage would be more useful next to the doorway, large and small towel besides each other. The salon provided free drinks and access to the latest issue of Domani and Oggi, much to my daughters delight. Receiving an unexpected birthday gift, my husband was pleased as well. It was a great commemoration. It was a highly superb place and I am glad that I stayed there.
+ More
Aug 2015
The food is excellent. I suggest you get a signature of the chef in the menu.
Aug 2015
It was peaceful and charning accommodation. We stayed for 2 nights in a row, but the meals were delicous for both days. I would like to visit there again in a different season.
+ More
Aug 2015
I was looking forward to staying at the inn, as I had been wishing to stay there. The inn had a soothing atmosphere and the meal was highly elaborated and was very delicious. As we heard that a beauty treatment was available in the guestroom, we, two persons, asked the service, but the treatment on two futo laid out in a next-door small room was incommodious and hot, so we spent a restless night. In addition, skincare products were prepared in the large bathroom, there were only skincare products for men in the guestroom. I would be helpful if a hand mirror(hand glass) was equipped. I would like to come again, so I hope the points above mentioned will be improved. Thank you for your service.
+ More
Jul 2015
I don't know what the number one in Tohoku is, but because I normally live in Kyoto, I tend to see things in a point-deduction method… As for their service, I wonder if there were many guests who were satisfied with that heavy (?) service. I felt restless because we had to answer them going in and out and stop what we were doing to listen to their explanation (I can't say it was fluent or sophisticated). I think the food was priced fairly. Given that I could stay at Kyoto's big inns if I paid more (it might depend on rooms)…including a fact that there was nothing in particular around the inn, I don't think I will revisit it.
+ More
May 2015
True to the word of mouth. I am really satisfied. I was supposed to be full after dinner, but I still ate the delicious onigiri for supper. The open air bath in the room was also big enough to fit 2 people comfortably. The staff accompanied us until the end of our stay. However, if I have to speak of a complaint, the tv was placed at a location that makes it hard to watch. And the player was spoiled when I tried to play a CD. But I was so satisfied I don't mind these things and that things at all. I would love to visit around autumn next.
+ More
Apr 2015
I am very satisfied with the meal. The bath had a very simple feel.
Jan 2015
The famous Kawasemi, it existed solely in the country residential area very far away from the super luxurious hot spring street and it looked like a different world for me. I was grateful for their polite greeting. The large public bath was comparatively small for the whole space. At a ryokan at this level I usually did not see other guests in the bath but this time I never could go in the bath alone. Dinner was very beautiful, the amount was just enough and I enjoyed it. Breakfast seemed a bit deserted. It is a ryokan where rich people stay. For a middle class person like me it was a place too luxurious to stay.
+ More
Jan 2015
I visited there for the first time being recommended by my friend. The room was so big for two, and the garden view from the open-air bath was breathtaking. The volume of the food was just right, and I could enjoy their creativity such as foiegras and steak. On the other hand, the washing space of the indoor bath was surprisingly small as others said in the reviews; moreover, I felt a sense of discomfort since they had only green tea for an in-room tea set and did not have roasted green tea. They should make more improvements since many of the guests are visiting only for the inn despite of the fact that the neighborhood is a residential area.
+ More
Nov 2014
A pleasant store that calms you down. The food was made carefully that it tasted delicious. I recommend shark fin and free range chicken sukiyaki and the rice with beef at the end of the list.
+ More
Sep 2014
Information
Check-in Time

From 3:00pm to 7:00pm

Check-out Time

Until 11:00am

Tax / Service Charge

Bathing Tax JPY 150 per adult is NOT included in the rates.

Credit cards accepted at this property

VISA / JCB / AMEX / DINERS
Children

All children are welcome. Children of 1 to 11 years old are charged as following.
- Adult meal & bedding: 70% of adult rate
- Kids meal & bedding: 50% of adult rate
- Light meal & simple bedding: JPY 11,430 per night
- No meal & bed sharing: JPY 5,400 per night
For more details, please contact the ryokan directly.

Pets

Pets are NOT allowed.

Parking

Free of charge for guests; Capacity 30 vehicles; No Valet Parking Service

Other policies & conditions

During high seasons (year-end/new-year holiday, Golden Week in May, and Summer holiday), cancellation fee is charged from 10 days before check-in. During other seasons, it is charged from 5 days before check-in.Onyado Kawasemi has its guests to have around 2 hours to enjoy meals. Please note that.