- VAT is included, but bathing tax (around JPY 150 per adult) may NOT be included.
- Price in USD is based on the exchange rate as of today and might be different from that of the booking date.
Foods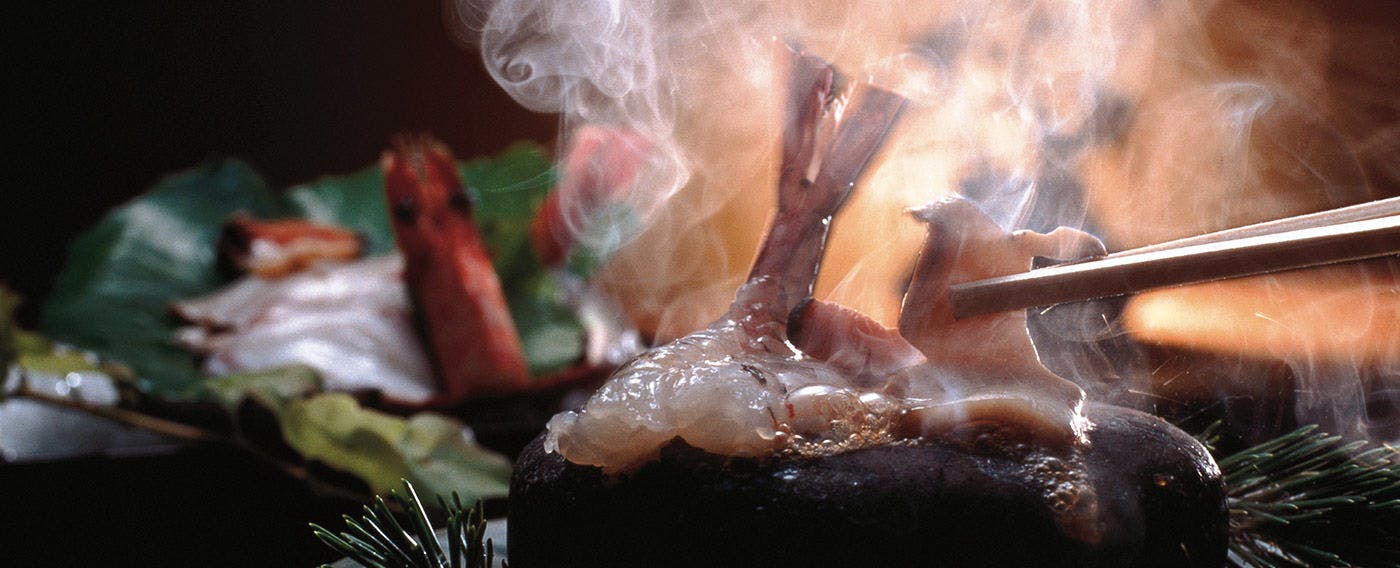 Foods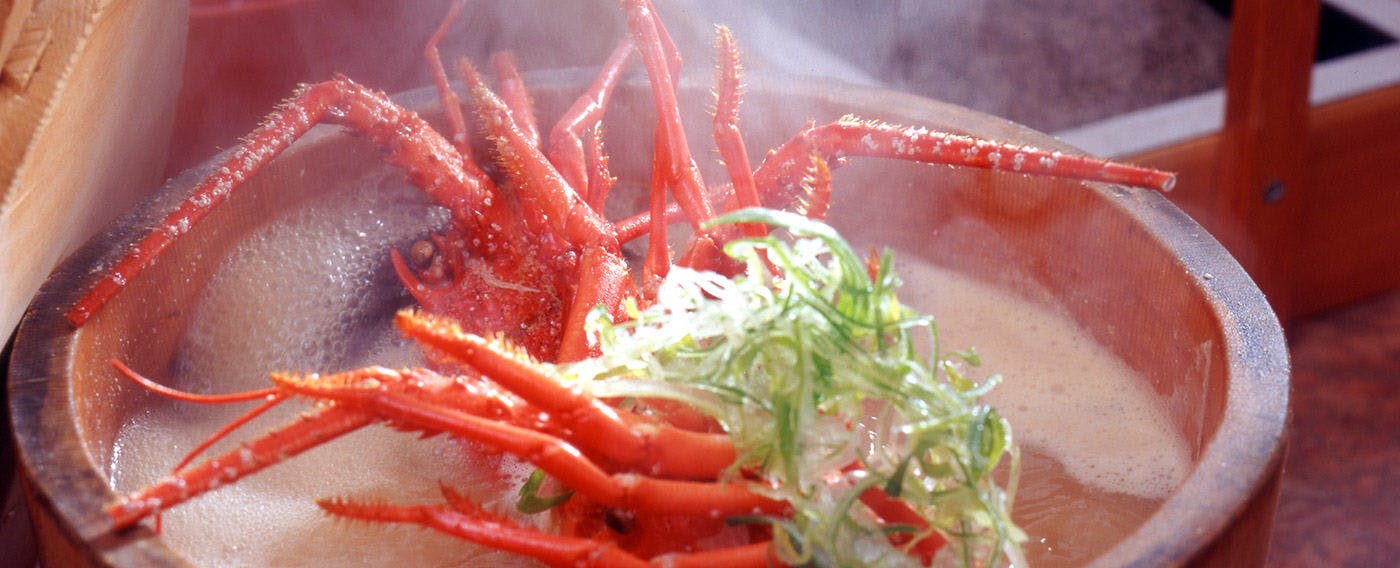 Foods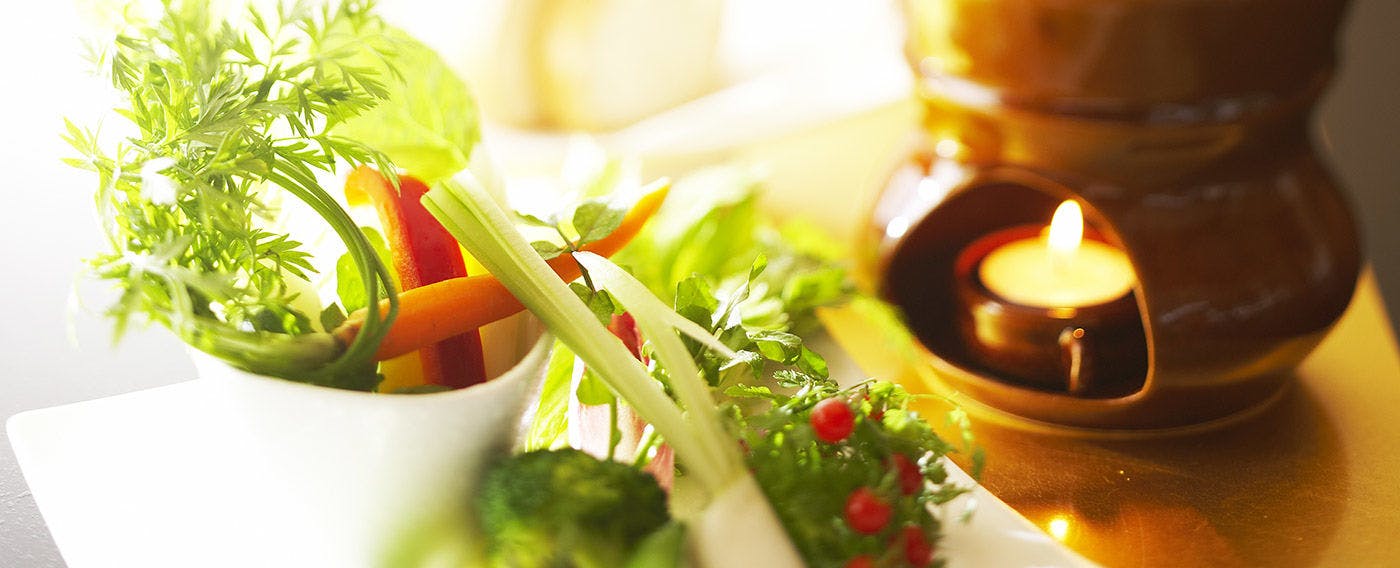 Foods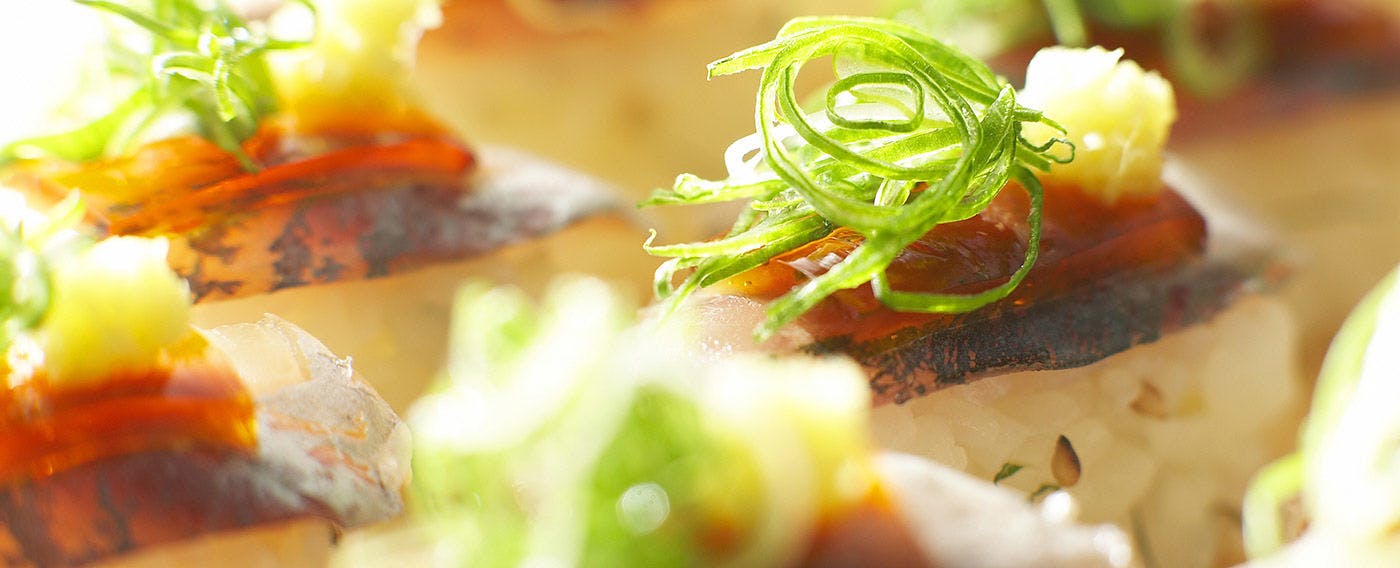 Foods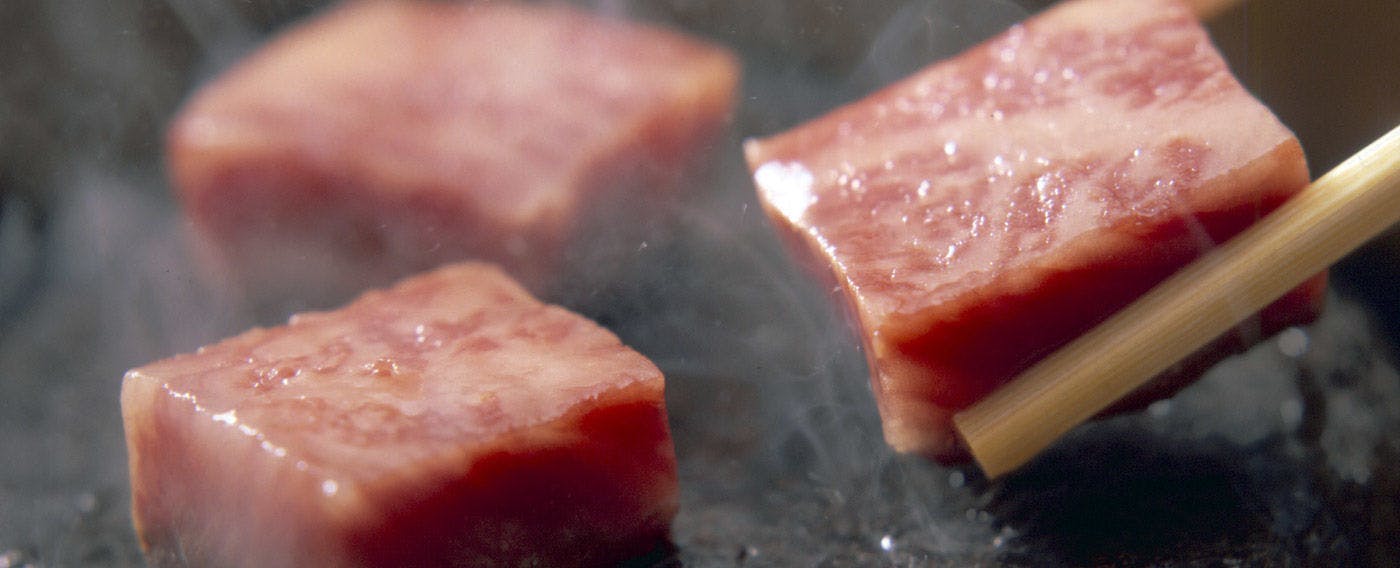 Japanese Beef Steak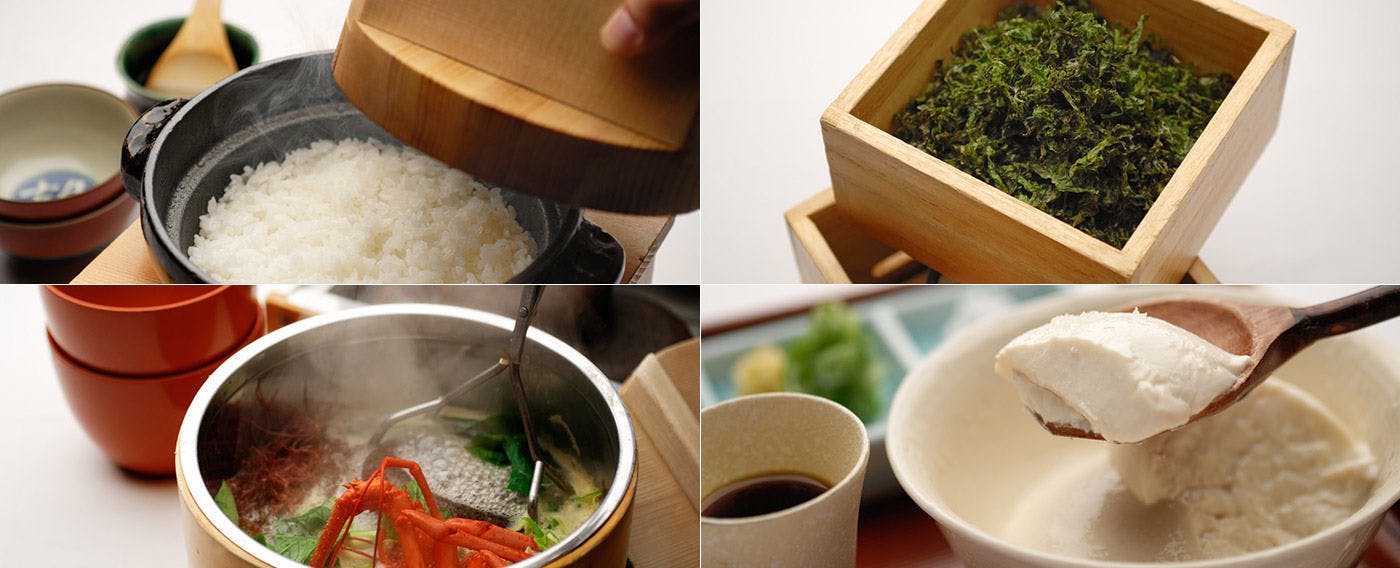 Breakfast
Eat your fill of rich foods of Izu and seasonal flavors It is one of joys in travelling to try the good local foods. "I would like guests to meet the taste unique to Izu Hokkawa." Chef's passion and fine techique make the most of ingredients, and bring an excellent dish to satisfy your eyes and tongue.
Enjoy the local taste as well as the sound of the surf, out of the window.
Baths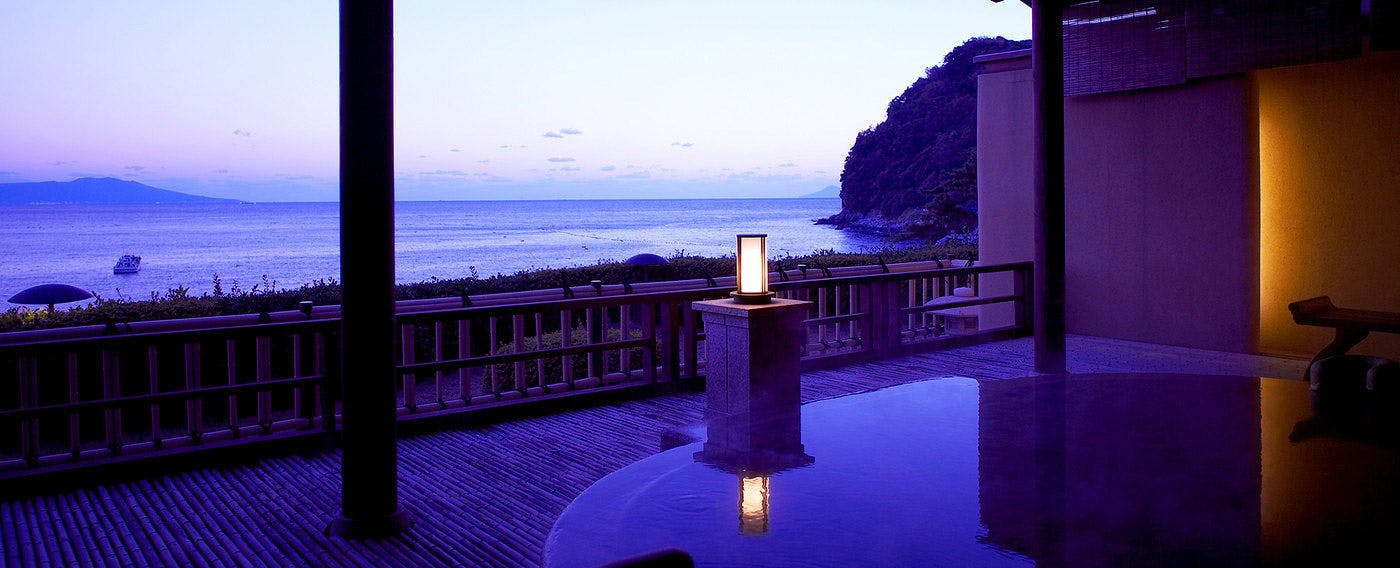 Bath at Private Gazebo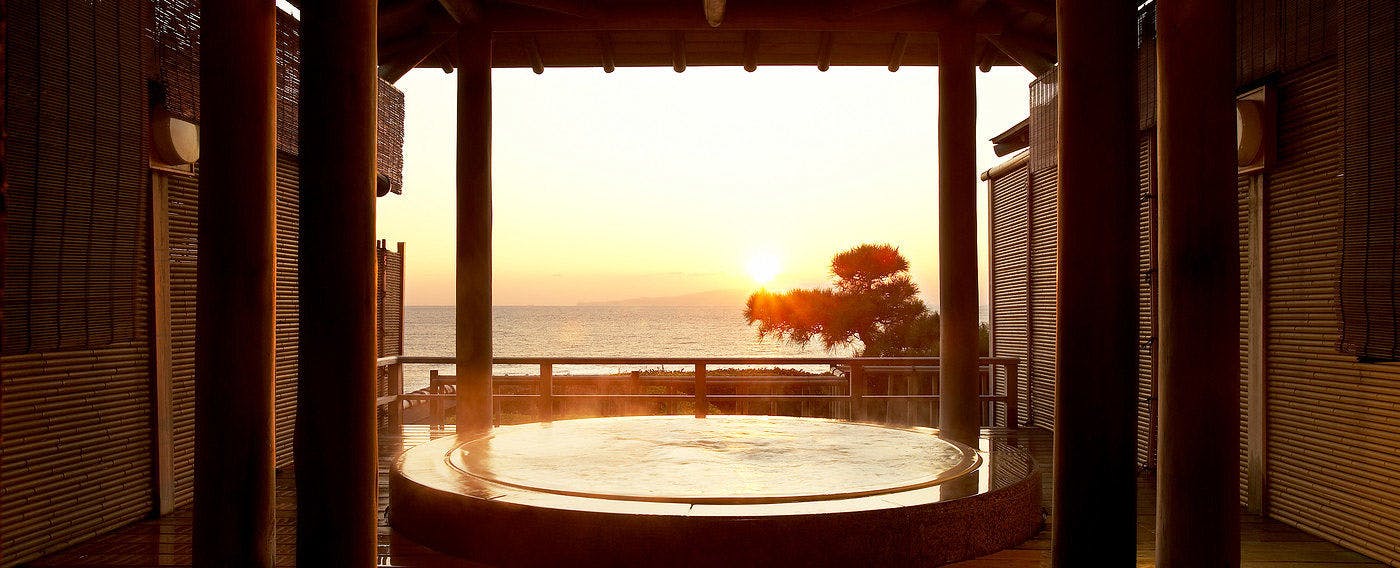 Bath at Private Gazebo 'Sazanami'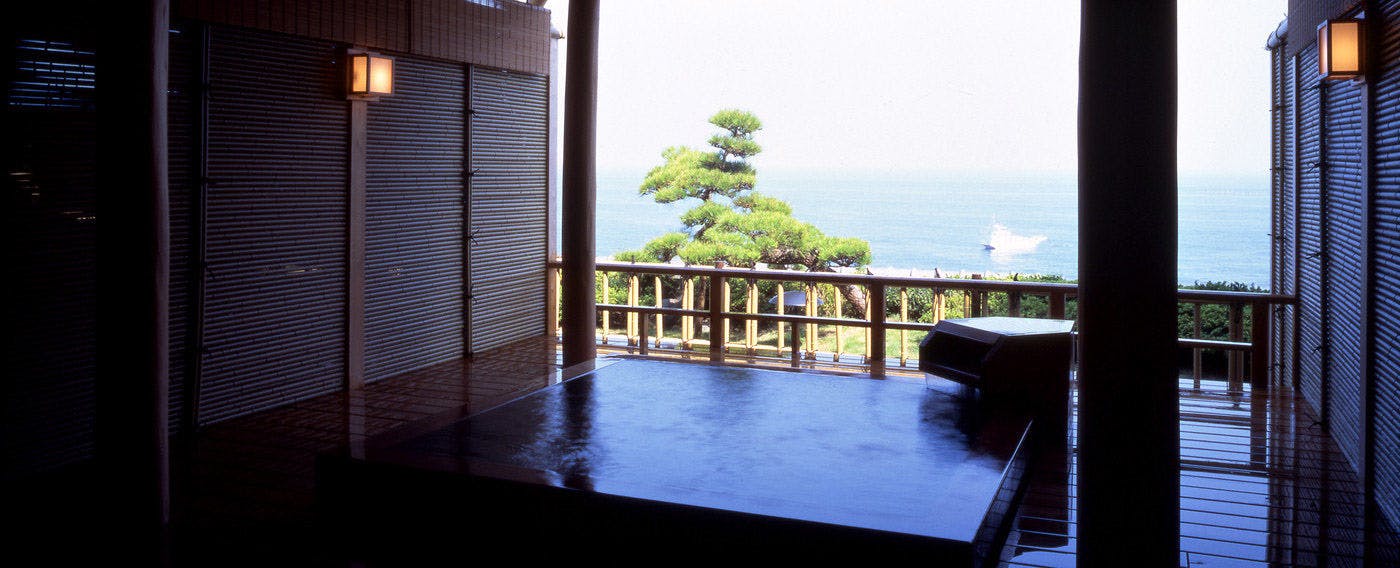 Bath at Private Gazebo 'Ukifune'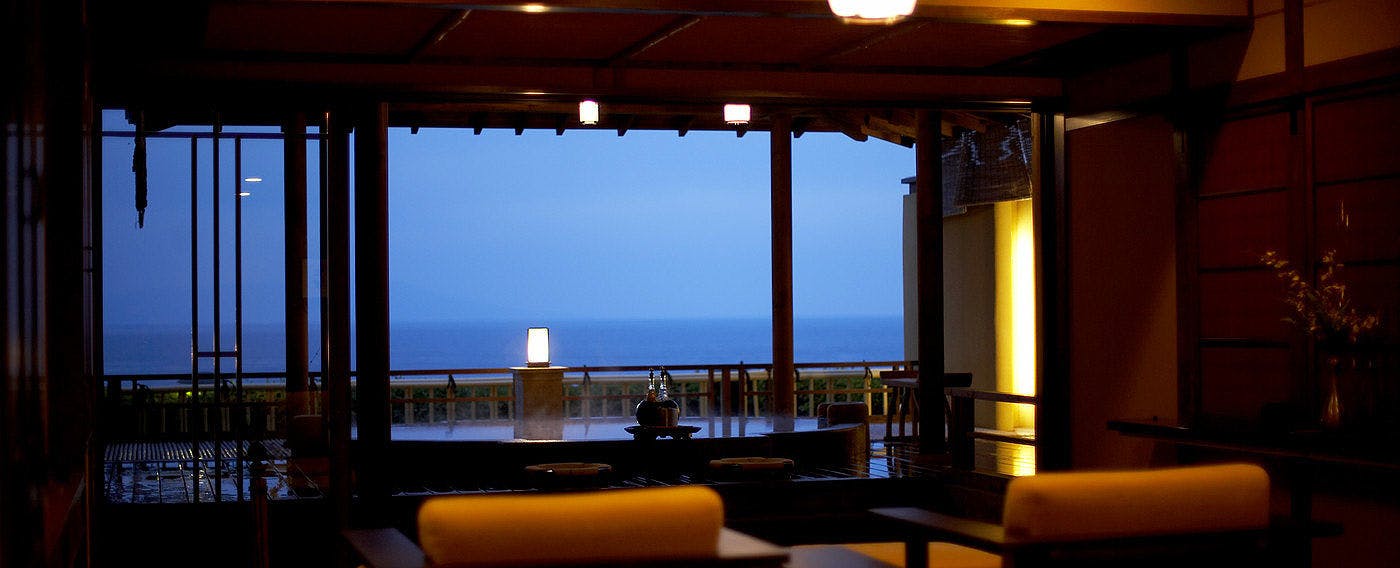 Bath at Private Gazebo 'Hinonagori'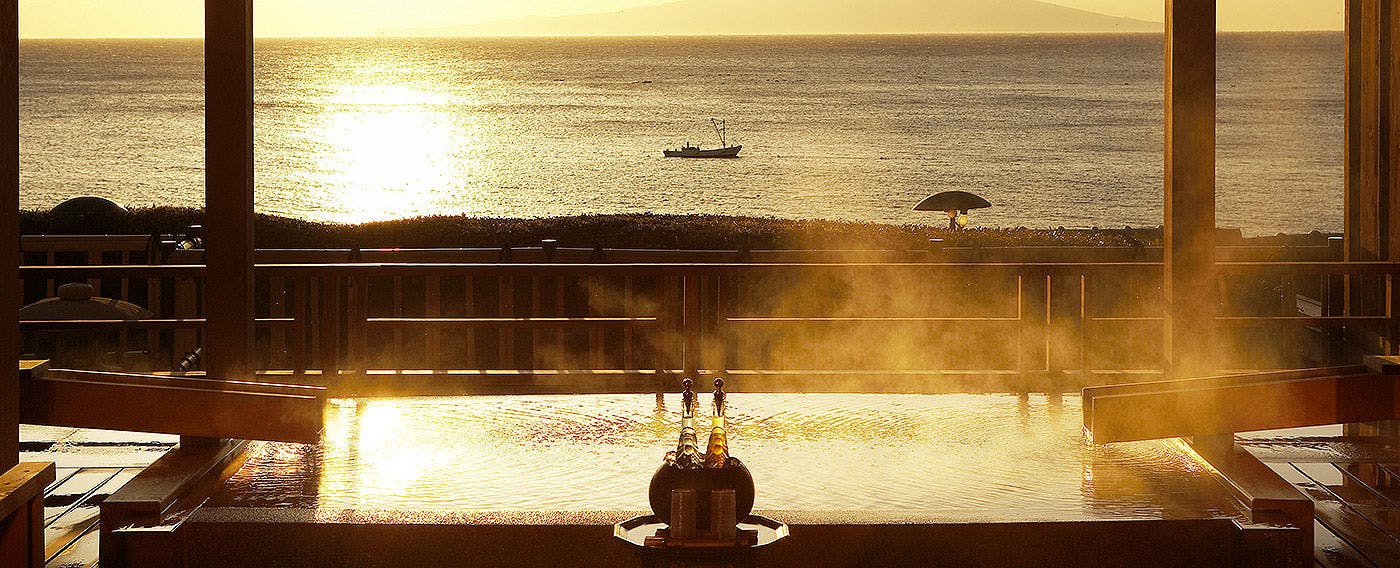 Bath at Private Gazebo 'Namimakura'
Private gazebo above the ocean 4 private gazeboes are in Bousui, arching out onto the ocean.
Feel the refreshing atmosphere with nothing in sight, and comfort of the blowing wind with all of your body, in this free space. Slowly and calmly, the time flow of the ocean brings back the sense to harmonize with the rhythm of nature.
Gazeboes have private open-air baths exclusive for each room, for your deep breathing into mind and body under the huge sky and ocean. Have some special moment with your loved one.
Facilities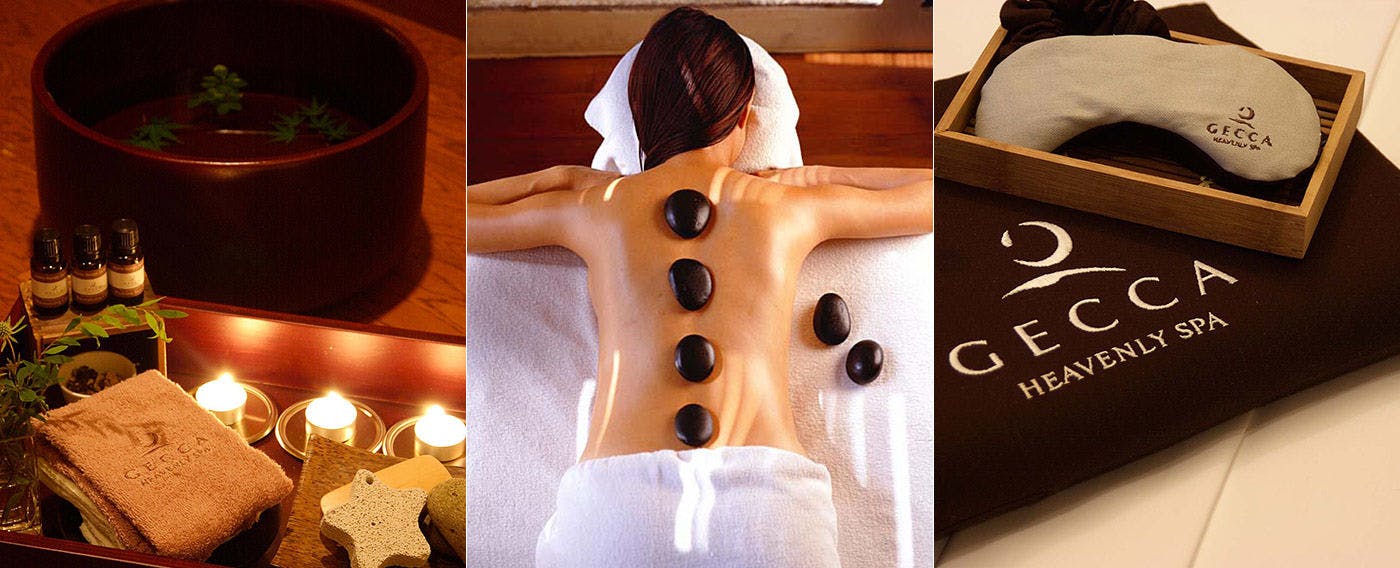 Heavenly Spa 'Gecca'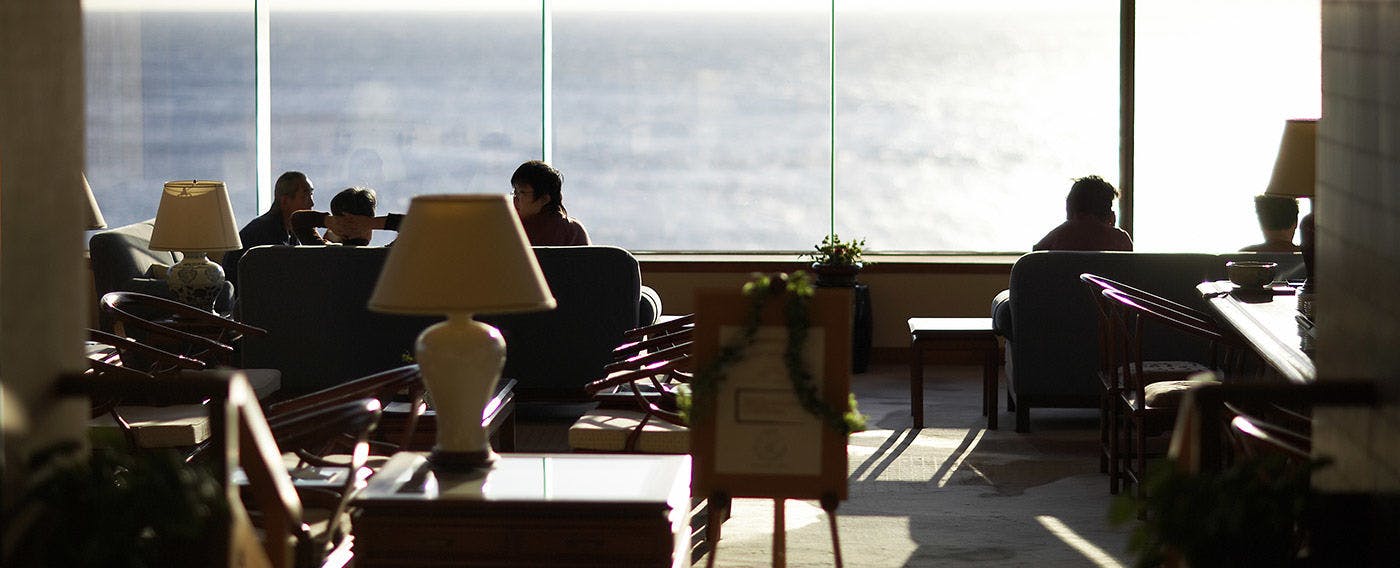 Lounge 'Naminomai'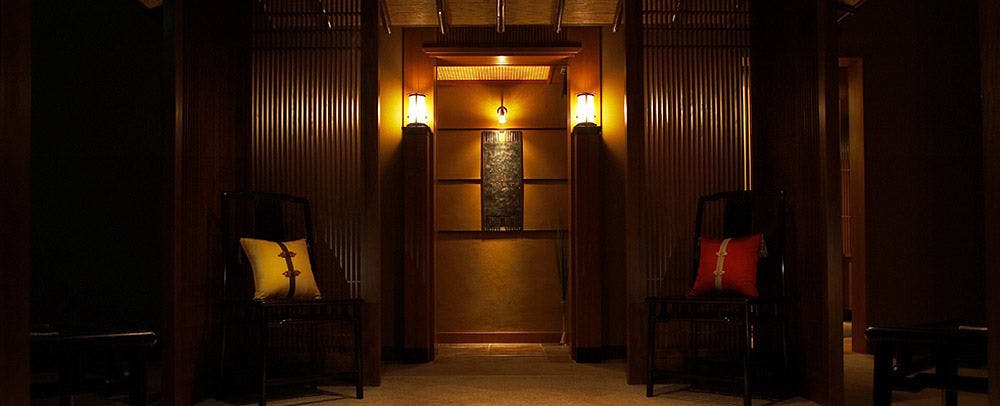 Grounding Salon 'Ibuki'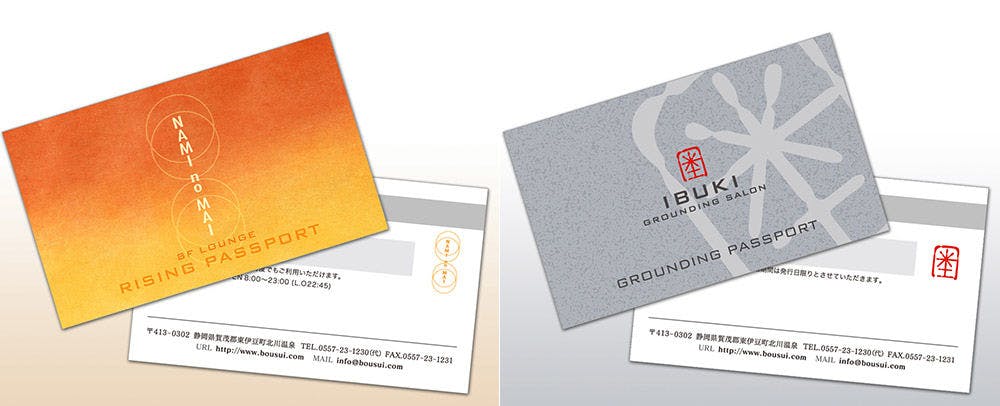 Passport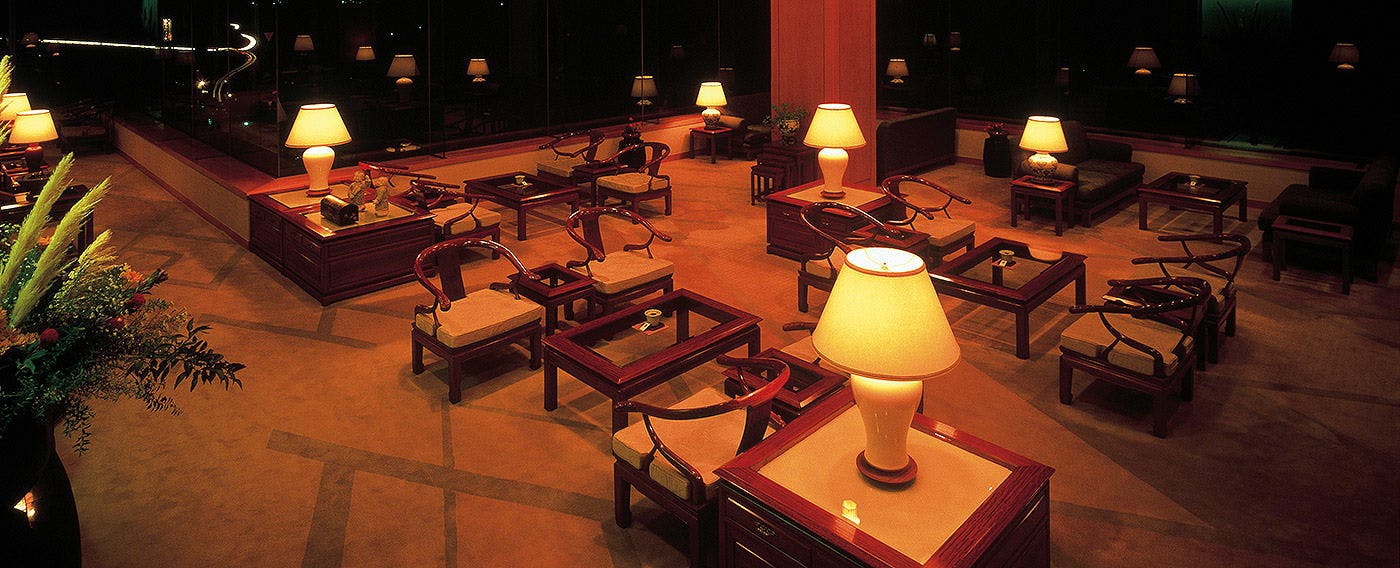 Lounge 'Naminomai'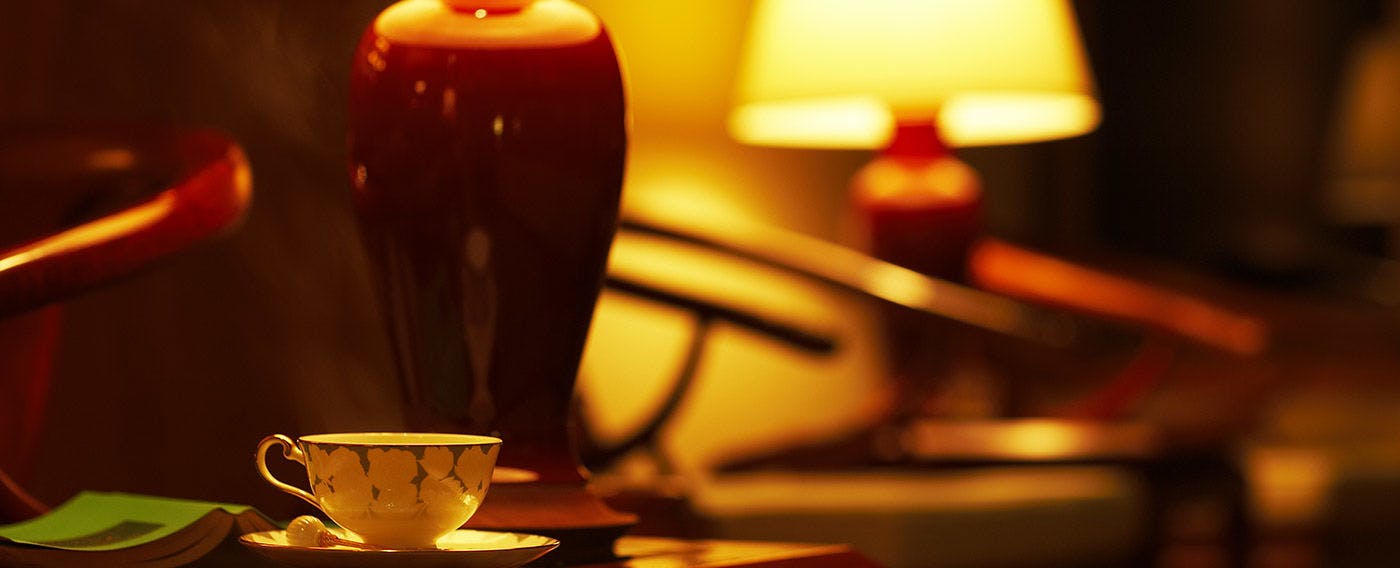 Lounge 'Naminomai'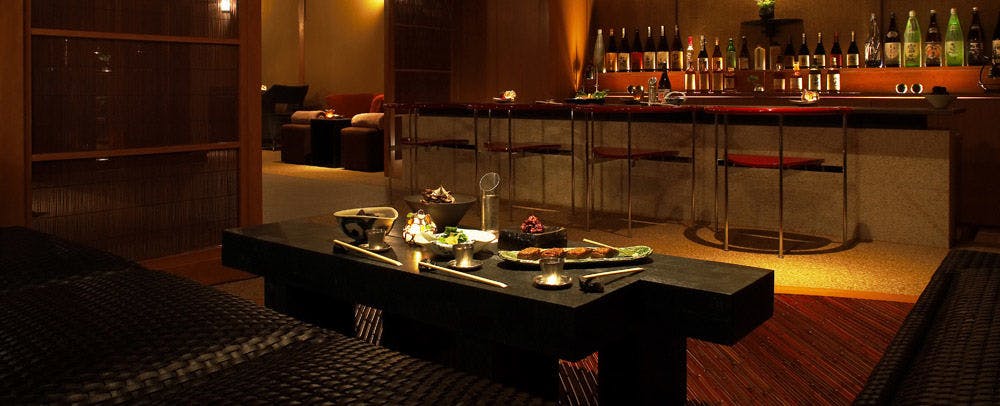 Grounding Salon 'Ibuki'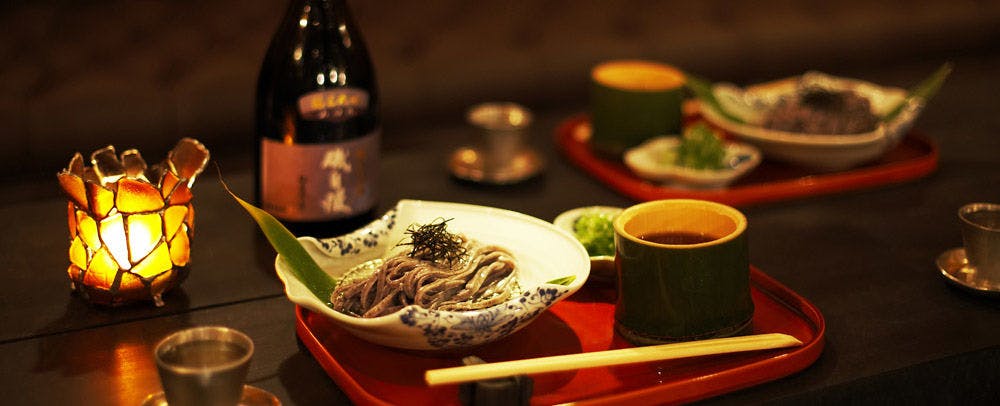 Grounding Salon 'Ibuki'
Experience spa, lounge, and salon A time like no other. Toast a glass as you watch the fishing boat lights twinkle in the distance.
Enjoy good conversation with your companion. Relax any way you please in the evening.

Spa GECCA: Open from 2:00pm to 11:00pm (available with prior reservation)
Lounge NAMINOMAI: Open from 7:00am to 11:00pm
Bar Lounge IBUKI: Open from 4:00pm to Midnight
Access
1126-6 Naramoto, Higashiizu-cho, Kamo-gun,Shizuoka,413-0302,JAPAN
BY TRAIN
From Tokyo Station: 1hr by Shinkansen to Atami Station, and 1hr by local train to Izu-Atagawa Station*. Or 2hr 20min by Express train "Odoriko-go" to Izu-Atagawa Station*. From Osaka Station: 3hr by Shinkansen to Atami Station, and 1hr by local train to Izu-Atagawa Station*. *Izu-Atagawa Station is 5min by car from bousui. Contact the ryokan directly for pick-up.
Reviews
12 Reviews
It was very nice. I enjoyed the location, small fishing village on the coast. Quiet and peaceful, the area was facing the ocean and a great place to watch the first light in the morning land on the mainland Japan. Baths were all clean and relaxing, those that I used. The traditional meals were incredible and the service beyond reproach. I felt more comfortable with the continental breakfast the second day, however I recommend both meals equally. The only problem I found with the stay was the room had the smell of a slightly fishy nature; my only guess was a previous visitor or from the amount of seafood served there. There was not much local shopping but a short train ride/car ride and arriving at a near town was not an issue. Was fun to visit the town 1 stop to the south for lunch and such. I did not use the spa facilities although they did look nice. All the staff was very helpful and professional. The TV and dvd set up required help from the staff and the Wi-Fi had issues a few times connecting to the internet, the amount of dvd's free at the reception desk was also impressive. The movie I got was only in French and Japanese, and someone with limited Japanese might want to check the movies for language options before returning to your room. The movie was fun none the less. Thank you
+ More
Dec 2016
It was not bad on the whole. There were no great drawbacks. Frankly speaking, I cannot say that the service was perfect. The small children were also very satisfied by Gazebo, so in this respect it was a very good experience. It's worth going there.
+ More
Sep 2015
I was satisfied, and it was good that all the staff showed their hospitality and it was nice to be able to use the lounge on the 8th floor, where it was all- you-can drink with a rising passport, especially when the room was on the 2nd floor with okay view (still I could see ocean); moreover, I was amazed with the way they present the ingredients with ideas for the both breakfast and dinner and I was content with its taste and volume. Serving tokoroten after taking a bath and cold vegetables after the morning bath was such a good service, and if I have to mention one, I felt little empty when I was leaving since there were only few staffs at the front desk at the time of the check-out. I would stay again, and I am even thinking to take a plan which you stay on the 2nd floor with bad view with a rising passport.
+ More
Sep 2015
The entrance and the lobby, the lounge were somewhat lacking, but the room service were great.
Sep 2015
My stay was half work half leisure, and I'm grateful for the very pleasant time I had. First, you get astounded by the stunning view from the lounge. The food is delicious, and the gazebo is incredible. With my season-limited plan, I had 80 minutes only for myself, so I totally enjoyed it. At night, I fell asleep as I listened to the sound of the waves. I'd like to stay here again.
+ More
Sep 2015
I stayed at this accommodation with my spouse. We are quite satisfied with delicious food and highly caring services. Especially, I am so happy with gazebo. I would like to stay there again.
+ More
Sep 2015
The chartered bathtub called "Hi no Nagori" was very spacious and lovely. I feel grateful to the head chef for providing an elaborate and delicious food both at breakfast and dinner. Each item in the breakfast basket was tasty and easy to eat. The staff were also very pleasant. I totally enjoyed the shampoo, treatment products and body soap in the bathroom. The sunrise that I saw from the lounge is unforgettable. I would like very much to stay here again. And the agar-agar that I had right after the bath was better than I'd expected.
+ More
Sep 2015
I felt extremely unpleasant that the guest room did not seem to have been cleaned enough. I found dust, hair, stains on the toilet, scale, there were many stains on the pillow case, and a bottle of body soap was empty in the indoor bath; it was so dirty that it almost made me even wonder if they forgot to clean up the room. The food, the bath and the view were truly spectacular and I would like to visit again, so I wish strongly for them to make a change on that point.
+ More
Sep 2015
This was my second stay, but I was surprised that their service, meals and hospitality was better than the last time. Although there was a new staff (just my assumption as the car had a sticker for new car). I am deeply impressed by the staff dedicated to provide us with a pleasant service. The amenities were not extravagant and minimal but it was adequate for me. I am satisfied with the yukata for room wear as it can be easily worn in the building. The hospitality for the spa was smooth like a professional and while the time was short, it allowed me to relax in both body and mind. I received the energy not to be satisfied with the current state, but to work hard for further progress. Thank you. And I was lucky to view the moon road in the slight interval amidst the bad weather.
+ More
Sep 2015
This is my second stay; it was a wonderful stay that lived up to my expectation once again. I was very satisfied with the food and onsen, but I think the customer service from the staff was wonderful above all. As for a point that requires slight improvement, it would be the waitress who described the various services to us in the room; there was so many kinds so I couldn't remember them quickly as I couldn't imagine the place as it's been a while since my last visit. I think they should write it down on paper. And they could do with a bigger TV too. That said, these are all trivial matters; I was truly satisfied in general. I would love to use it again.
+ More
Sep 2015
Having stayed at various hotels, mostly Ikkyu plus ones, I found the room attendant in this hotel unpleasant, which is unusual in such a high class hotel. As first impression, I noticed her lack of smile and unsociableness. When my kid who just started speaking talked to her, she almost ignored and kept doing what she was doing. She served an adult portion of miso soup (arajiru) to her, not paying any attention to very long stems of leaf vegetable and fish with bones in the bowl, and I was about to feed her as it was. She can't pay any detailed attention. She didn't give a wet towel to my kid, and when she saw us getting ones and said "where is mine?", she just ignored, continued to serve dishes and left. I think kids are the ones who need wet towels as their hands get dirty easily. She said she would bring tea for my kid but she forgot and never brought it. I guess they did not like children generally speaking. They were not so amiable to the adults either though. I was kept waiting for the food since they did not serve in a timely manner. On top of it, they would not come to put away the dishes even past 9 o'clock although I had to check out at 10 o'clock, and I was told there would be dessert afterward but even that would not be served. I could not wait any longer and called the front since I had to start packing, however when the maid finally took the call she first said "you seemed to be in such a hurry, did you want to leave early and go somewhere?". It was as though I made them hurry to put away the dishes because I was leaving in a hurry, and there was no word of apology. When I confirmed "the check out time is 10 o'clock right?", she said "yes it is". If that is the case, isn't it normal to finish breakfast by 9 o'clock? Shouldn't they give me a word of apology at the point that I was calling the front? Regarding the facility it was old but well taken care of, and the staffs at the lounge and in other places treated me with good hospitality. The gazebo was good and it was a great experience not feasible in other ryokans to be in a hot spring right at the beach. Tokoroten (gelidium jelly) served at the rest room after taking bath was delicious and the space with massage chairs was goo too. But who the guest would face the most at a ryokan is the maid in charge of the room. The originally satisfactory stay at Bousui was made almost disappointing all the more for that. Don't they get the same kind of claim from the guests?? He/she might not have said it with an intention to be mean but he/she felt cold. I would like to visit again to take a spa at GECCA, but when I remember about the maid I think twice about re-visiting.
+ More
Sep 2015
I made a reservation, because I wanted to visit reading others' reviews. I let them decide my room and did not expect much, but the view was so so since my room was the last one they had and was on a lower floor. As for the meal, it was delicious as it was said on the reviews. The amount was so plenty that I could not even finish though I went there hungry. The time I spend at Gazebo passed so quick, and I wanted to stay there more. The water and the black bean tea served in a stylish bottle were just like one of their interiors and were showing a good sense. The spa was professional , and the time there was flowing slow that I could relax. The ginger tea which was served at last at the spa was delicious. However, only thing that I was disappointed. I must have chosen red snapper which I like when they asked in the previous night what kind of fish I like to eat for breakfast on next morning; however, a waitress told me that today's fish is mahimahi at the actual time of breakfast. Just said one word. If they make a guest choose the fish, they should have let the guest know the change of the menu and confirmed. But, it is a high-class inn overall.
+ More
Aug 2015
Information
Check-in Time

From 2:00pm to 7:00pm

Check-out Time

Until 10:00am

Tax / Service Charge

Bathing Tax (JPY 150/person) not included

Credit cards accepted at this property

VISA / MASTER / JCB / AMEX / UNION PAY / DEBIT CARD
Children

Children are accepted dependent on rooms/rates. Please check the room/rate details upon reservation.
Children of 2 years old or older, with no bedding and no meal, are charged JPY 3,240.
Kids meal is available for JPY 5,400.

Pets

Pets are NOT allowed.

Parking

Free parking for guests

Other policies & conditions

Nothing in particular