Tenojiya
Traditional ryokan since the end of the Edo period with history. The general Minamoto no Yoritomo is said to be the first guest at Kusatsu as hot spring town, and Tenojiya was the guide at that time. This is the ryokan with beautiful space where you can find the great atmosphere of the old age from guestroom design to the garden arrangement.
Japanese-Style Room C

Half board included

Japanese futon bedding

See Details
From $674.96
for 2 guests /night
Japanese-Style Room B

Half board included

Japanese futon bedding

See Details
From $715.70
for 2 guests /night
- VAT is included, but bathing tax (around JPY 150 per adult) may NOT be included.
- Price in USD is based on the exchange rate as of today and might be different from that of the booking date.
Foods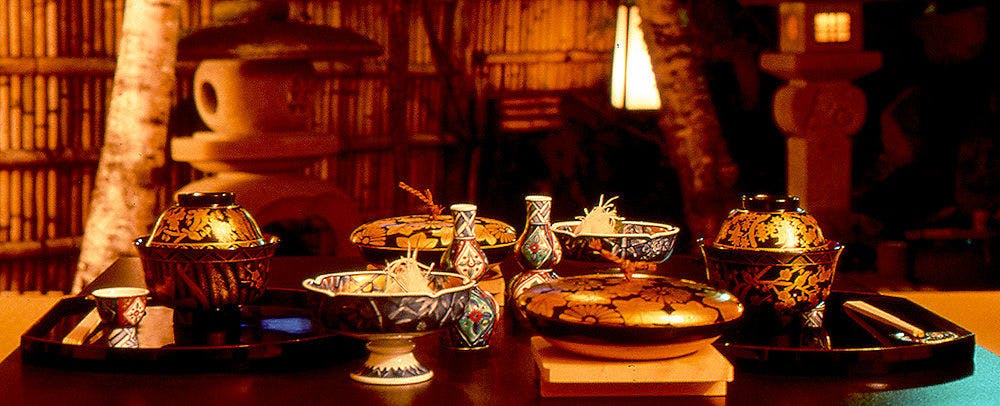 Foods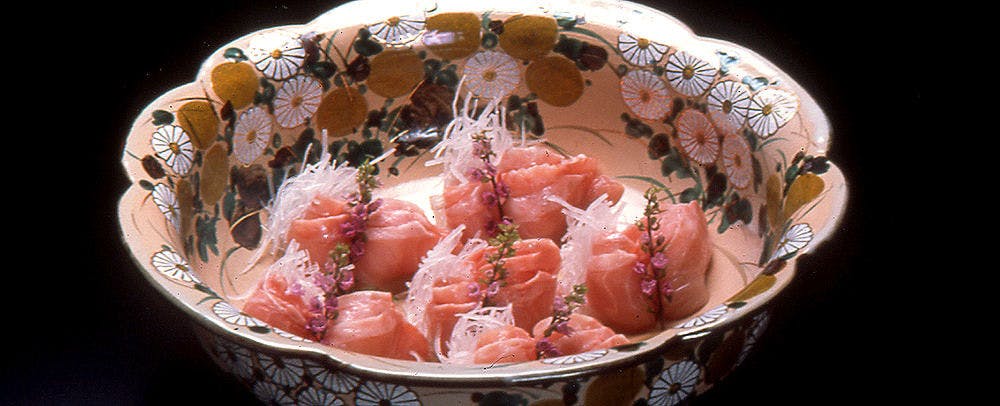 Foods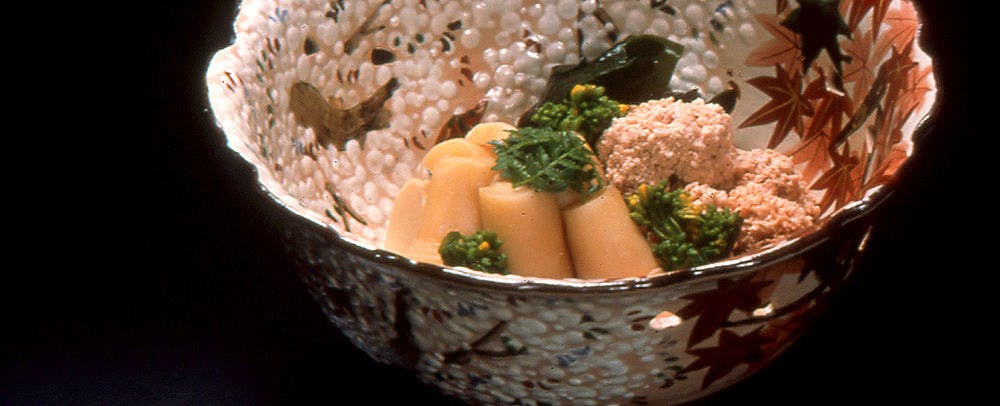 Foods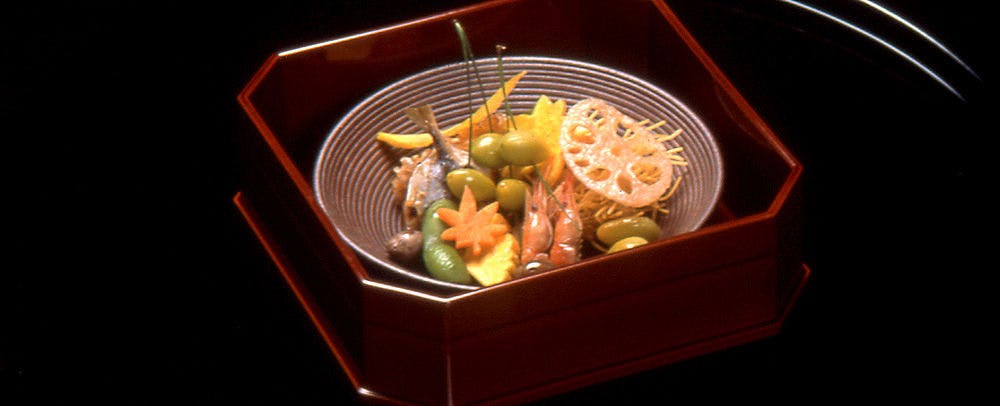 Foods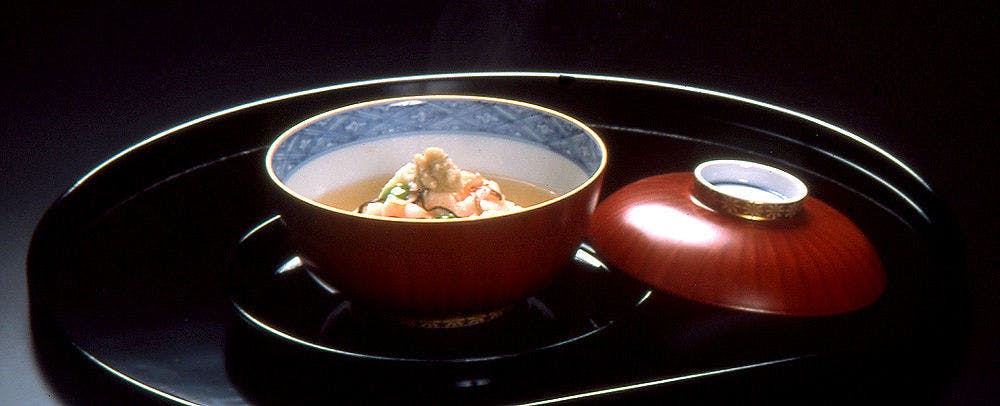 Foods
Beautiful kaiseki cuisine Tenojiya thinks that true kaiseki is the hospitality to feel the heart meeting each other, arranged for each changing season, with both host and guest enjoy the good time together, in a warm-hearted manner. Have some elegant time to feel the "wabi" deeply into your heart with each of delicious dish of Kyoto-style kaiseki cuisine.
Baths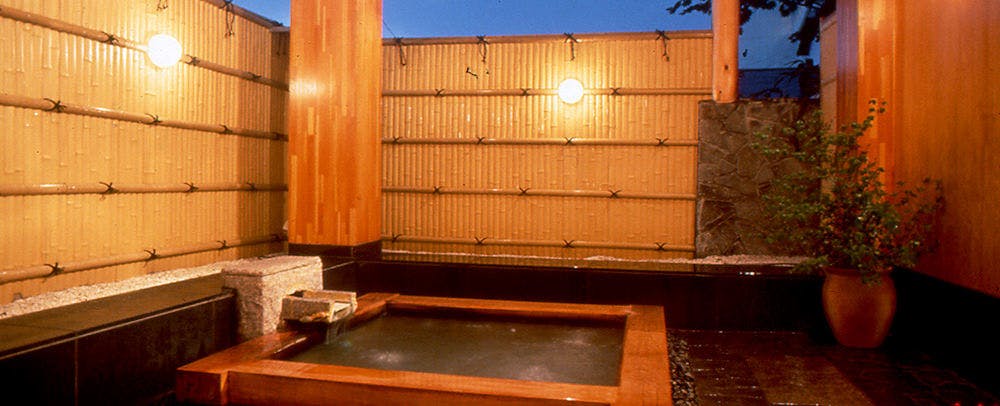 Hot Spring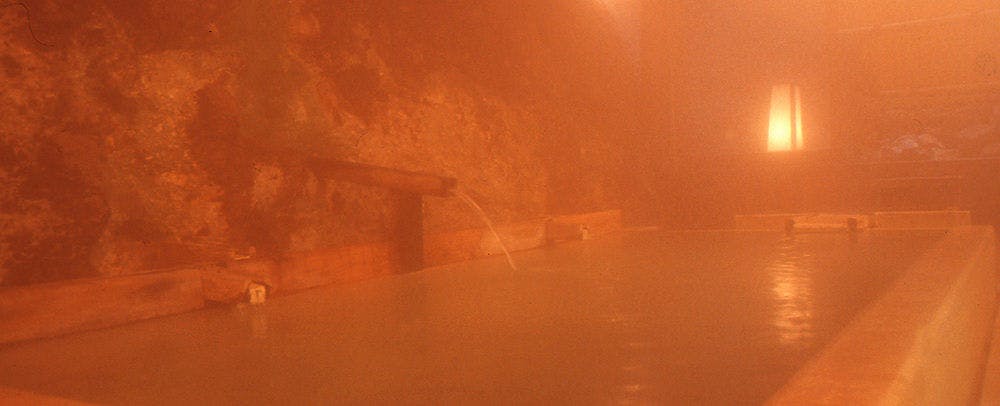 Hot Spring
Bathing at night The natural rock bath at Tenojiya has history of over 12 centuries, which is the oldest in Kusatu hot spring town. Creamy white hot spring water keeps filling the bath, directy coming from bedrock.
Facilities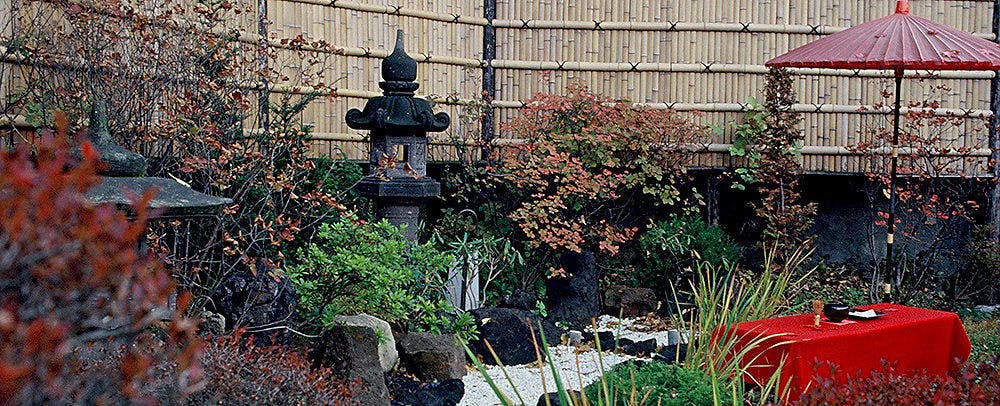 Japanese Garden with Seasonal Scenery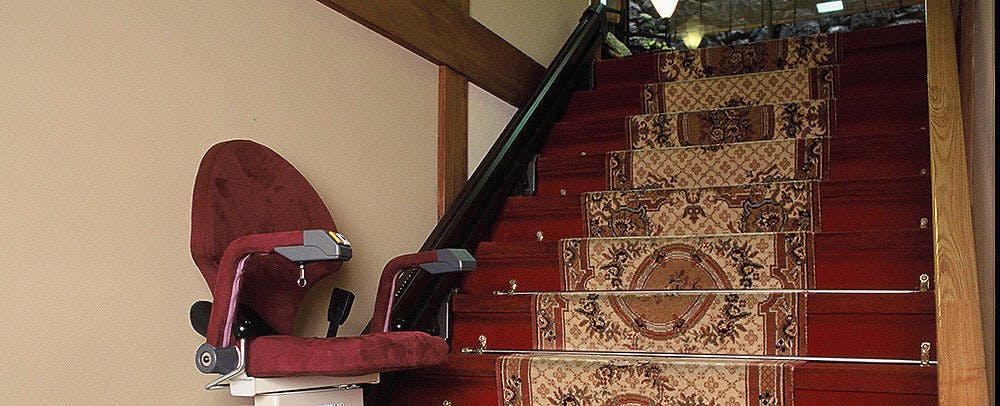 Bridge of Smile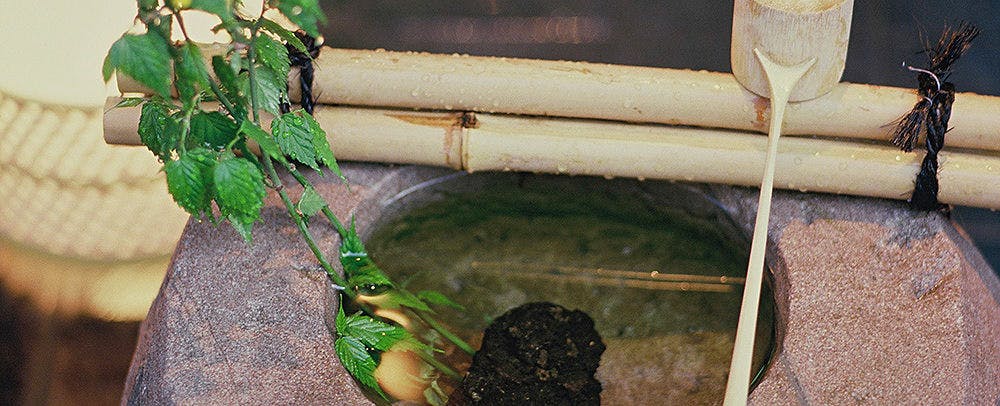 Space to Relax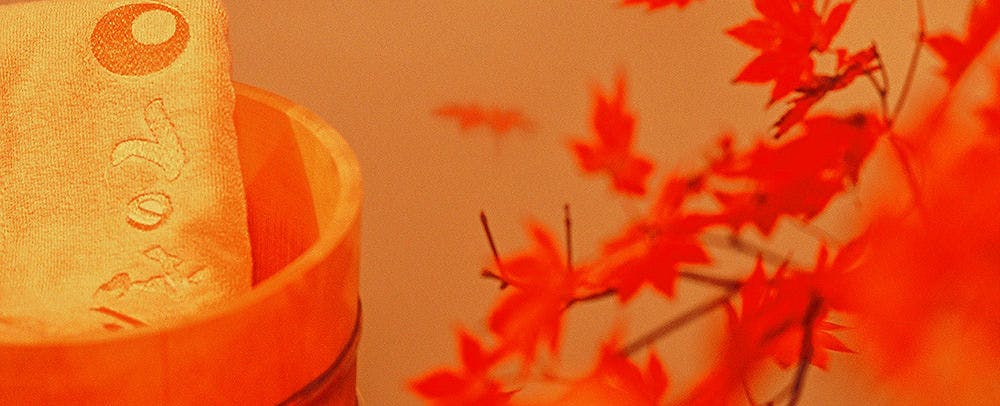 Natural Rock Bath of Hot Spring, Only One in Kusatsu
Garden with seasonally-changing scenary Enjoy the beautiful garden in every season.
Access
360 Kusatsu, Kusatsumachi, Agatsuma-gun,Gunma,377-1711,JAPAN
BY TRAIN
From Ueno Station: Take Express train "Kusatsu" to Naganohara-Kusatsu-Guchi(2hr 30min) & take JR Bus to Kusatsu Bus Terminal(25min) & within walking distance
From Osaka Station: Take Shinkansen to Naganohara-Kusatsu-Guchi(3hr 30min) & take JR Bus to Kusatsu Bus Terminal(25min) & within walking distance
Reviews
12 Reviews
Thank you for everything during my first stay with you. Good points 〇 The area where the minerals are collected is nearby, which is handy 〇 The rock bath with hinoki bathtub is relaxing 〇 The supper tastes and looks great 〇 There are umbrellas if you wish to go out and other little conveniences, which improve your mood 〇 I thought that it was a high-class Ryokan without formalities, but with an open atmosphere, so I was a bit tense when I went there, but they met me with warm hospitality. I think that there are many ways to do it, but if serving the dinner could be done by one person the guests would feel more at ease. There are many staircases in the hotel, so you get a bit tired carrying your luggage. During checkout out I was told, "We'd carried the luggage for you if you'd given us a call," but we did not know about such system... Maybe this is common knowledge, but we'd be happy if we were told about this. It is great that the backyard was so full of cheerful activity, but because the hotel had such a calm atmosphere, it was a pity that one could hear voices in the corridor. Further, the hotel guide that was placed in the rooms was lacking uniformity and looked cheap (especially the alcohol drinks suggestions), I thought it was a waste. I wrote a lot of different things, but on the whole I spent a wonderful relaxing time. Thank you.
+ More
Aug 2015
As soon as I entered, I was disappointed since it was old. Especially the stairs filled with carpet, and the numbers of steps. But, the rock bath was good. As a woman, I wanted the dressing room to be little more clean. I was content with the meal.
+ More
Aug 2015
It is not an inn to be introduced at ikyu+ (a website). An old but tasteless passage and guest room, keeping up appearances only in front of the guests, loud chattering workers in the kitchen and wide in variety but uninspiring dishes. Even for I who normally don't care about the quality of the inn in the favour of spring quality, anger and regret has proceeded. I have not checked the reviews beforehand for I had trusts in Ikyu, but after knowing that numbers of similar compliants has been made in the past, my distrust for the website Ikyu were also fed. No sign of improvement based on the previous reviews were seemed to be made, and at this rate is it impossible to have hope in the inn to make effort themselves. I would like Ikyu to take immediate measures.
+ More
May 2015
I stayed here a few days ago with my aging mother and our family. The food was great, and we're grateful to the landlady and all the staff for their pleasant reception. We fully enjoyed our stay in Kusatsu, with its old onsen streets. As we might expect from Kusatsu's spring source, the temperature of the bath was high, but a pleasant and wonderful water. About the installations, judging from the spring sources and its location, I can see a lot of hard work was needed. Maybe the deterioration of the shower in the bathroom can't be helped (because of the onsen), but I'm not sure about dirt being deposited in the bottom. Also, I think that the area around the washroom is a little tight to use with multiple people. And it would've been helpful if they had prepared towels for washroom separately. I'd like very much this inn not to lose its elegance, and not to be haughty over its history, and continue to be cherished for a long, long time. I'd like to visit here again in the near future.
+ More
May 2015
That was my first time in Kusatsu. All my family are happy that we chose this accommodation. It is a very chic and peaceful place for grown-ups. I was quite grateful as I wanted to spend my time with nobody else but my family. The guest room was so spacious, almost too big. Even though it is close to tourists-packed Yubatake (the origin of the hot water from underground), it was very quiet inside the building. I could fully enjoy the wonderful onsen (hot spring) being reserved almost only for us. We also enjoyed the meal with our own pace as a private room was prepared. Every dish was really excellent but since I had a big French meal for lunch I was not as hungry as I wished, so I ended up leaving so much food on the plates. I am sorry.
+ More
Apr 2015
After I subscribed at ikyu.com, I wrote two requests to the inn. 1. As it was my husband's birthday, I asked if they could serve an elaborate dessert; 2. As I have a problem in my leg, I asked if I could stay in the first floor. But they completely ignored those requests, and never mentioned them. Even if they couldn't answer my requests, a single comment would have been nice. I wonder if they didn't read my requests I made over the internet. Or should I have called beforehand? A precious birthday was blown away. Also, they barely gave us explanation about the facilities of the inn and the room. It's the first time I see an inn like this (there was no explanation about emergency exit either.) The bathroom of the first floor was all right, but the shower tap and window of the bathroom of the second floor was riddled with a blue mould-like thing. Maybe the one in the tap was hard to come off, but clearly the mould on the window could be cleaned. Also, the water temperature was so high that even I, who likes hot water, got irritated. The staff had a very pleasant way. Also, the food had excellent quality, and I got extremely satisfied. The building is full of stairs, and I think each step is too short, which makes it hard and dangerous to walk on. My general impression is that I will not stay here again, and neither can I recommend it.
+ More
Mar 2015
Thank you for having me the other day. Also I am grateful that they sent me back what I had forgotten and left at the hotel afterward. (I asked them to send it C.O.D. however they prepaid and sent it- I wonder if it was ok?)
+ More
Mar 2015
I was very satisfied with the bath and meals, as rumored, and also to the hospitality of a long established inn. Thank you for your concerns to my wife who was not feeling well. The facility was somewhat old, but this must be a virtue, too.
+ More
Mar 2015
In the view of the ranking of the inn, the quality of toiletries wasn't that good but the service offered by the staff was good, and the content of the dinner was so-so while the interval between dishes served in the room was too long and no good.
+ More
Mar 2015
I think the equipment in the hotel was just like the one in a long-established hotel in a positive and negative way. One thing I noticed was that there were too many stairs. The hot spring was perfect. As for meals, younger people may want more flavor. However, I liked it personally. The portion was perfect. Therefore, I didn't want to do anything after both dinner and breakfast. It is nice to go sightseeing, but I think I had a luxurious time in a way going in a hot spring, eating, going in a hot spring again and then going to bed.
+ More
Mar 2015
What is the service fee? It should service included reservation, but additional service fee was .... In the first place it is high grades inn which take that kind of price. I feel ashamed because I was in charge for reservation and chose this inn.
+ More
Mar 2015
It was a hot spring ryokan through and through. It would not be for those who would like a gorgeous lobby or facility however I felt the spirit of hospitality and the calmness of heart. Each plate was firm, had a exquisite taste, and cooked with less salt which I enjoyed very much. This is a ryokan I would definitely like to visit again.
+ More
Feb 2015
Information
Check-in Time

From 2:00pm to 5:00pm

Check-out Time

Until 10:00am

Tax / Service Charge

Bathing Tax JPY 150 per adult is NOT included in the rates.

Credit cards accepted at this property

VISA / MASTER / JCB / AMEX / DINERS
Children

Children are NOT allowed.

Pets

Pets are NOT allowed.

Parking

Free of charge for guests; Capacity 20 vehicles; No Valet Parking Service

Other policies & conditions

N/A