Unryu ~Japanese Inn with Secret Bath ~
The Izu and Kawazu area boasts an array of stunning natural scenery, thanks to the surrounding mountains, rivers and sea. Unryu is an ideal way to experience these beautiful landscapes while enjoying high-quality accomodation and hospitality.Unryu is a tea house-style ryokan (Japanese Inn) which covers an area of approximately 9,900 square meters and features a special walking trail that is exclusive for our guests.
[Main Bld ] 10 tatami + 4.5 tatami mats

Half board included

Japanese futon bedding

See Details
From $337.60
for 2 guests /night
[Main Bld 2F with foot bath] 10 tatami + 4.5 tatami mats

Half board included

Japanese futon bedding

See Details
From $337.60
for 2 guests /night
[Delux Room(Annex)]10 tatami +6 tatami + 4.5 tatami mats

Half board included

Japanese futon bedding

See Details
From $367.65
for 2 guests /night
- VAT is included, but bathing tax (around JPY 150 per adult) may NOT be included.
- Price in USD is based on the exchange rate as of today and might be different from that of the booking date.
Foods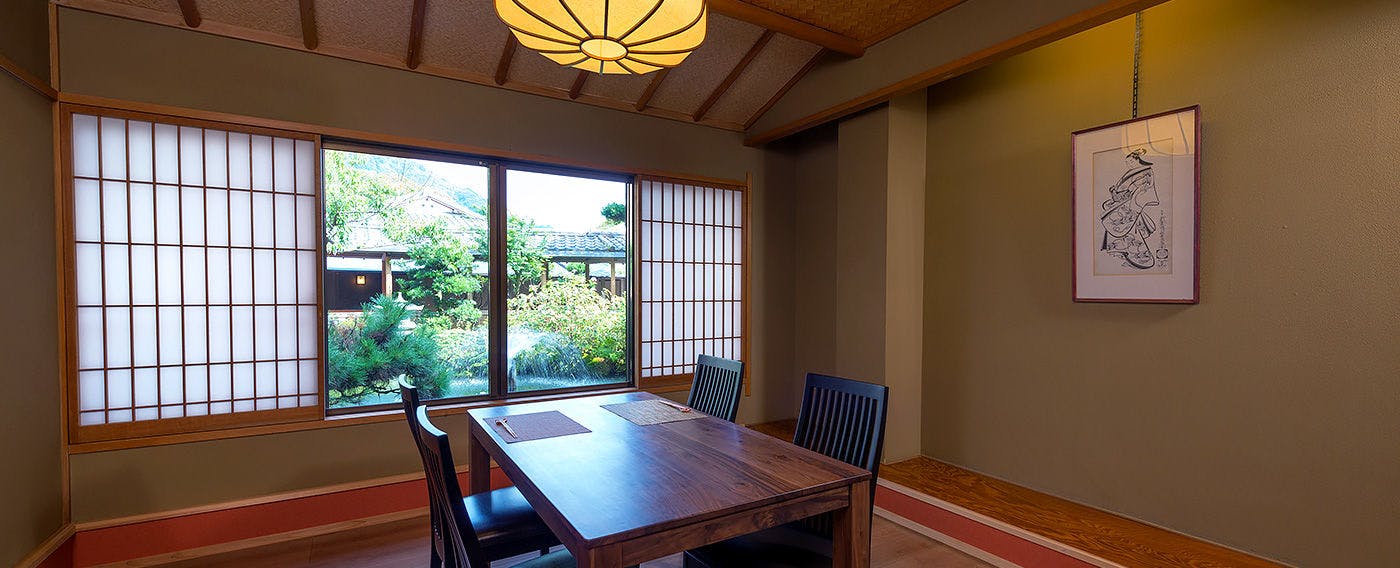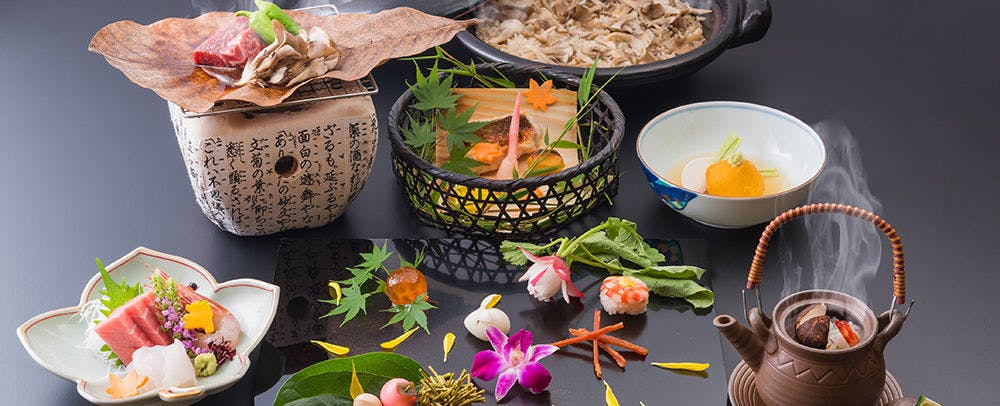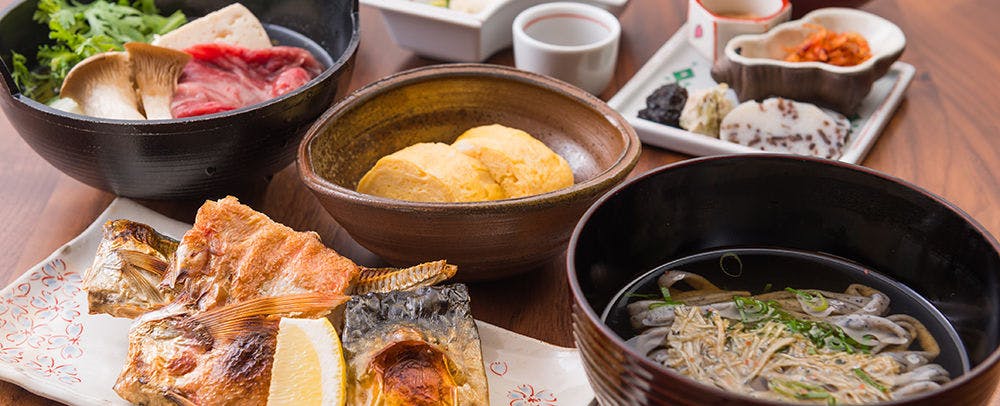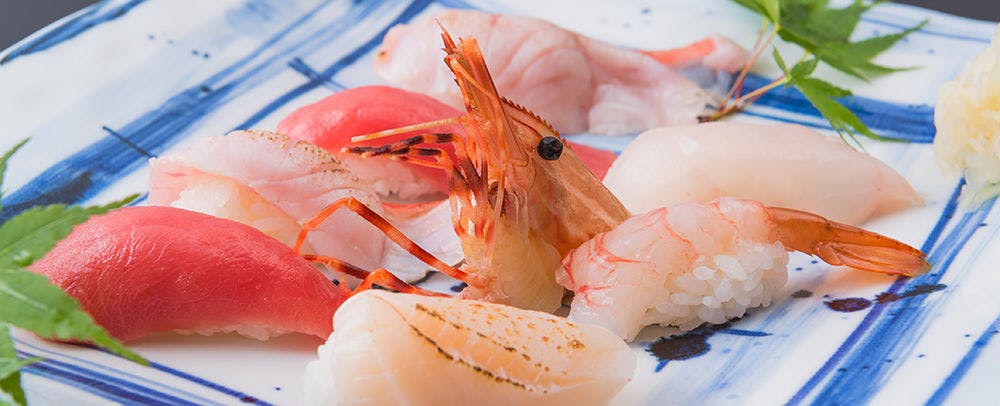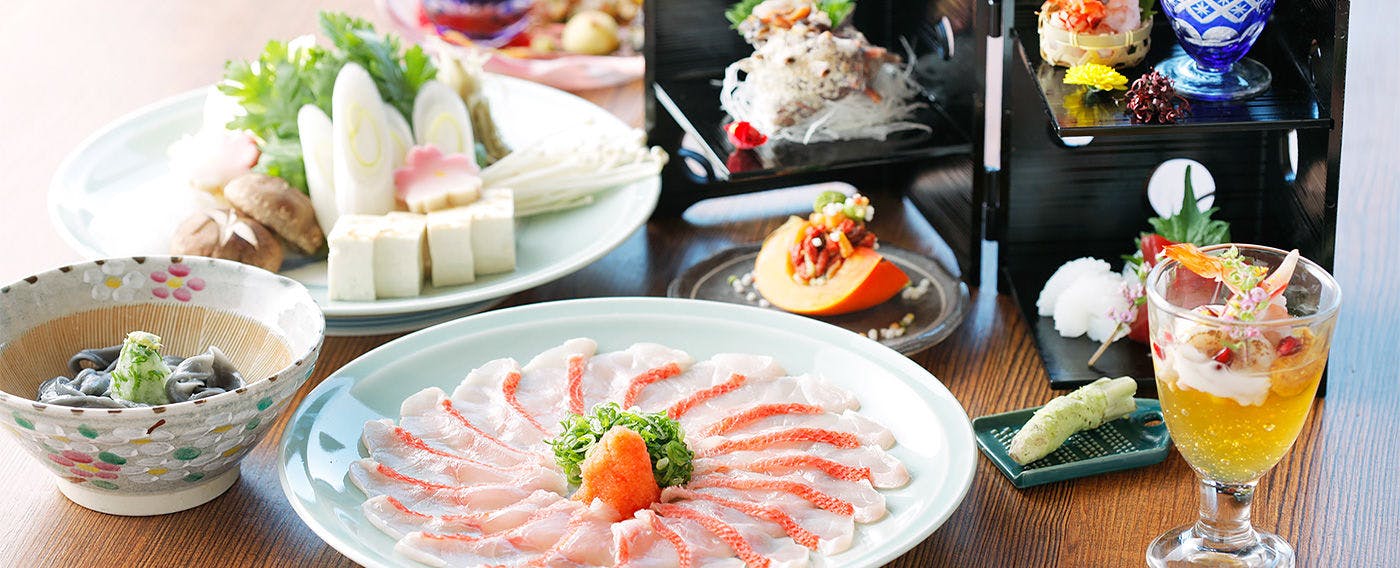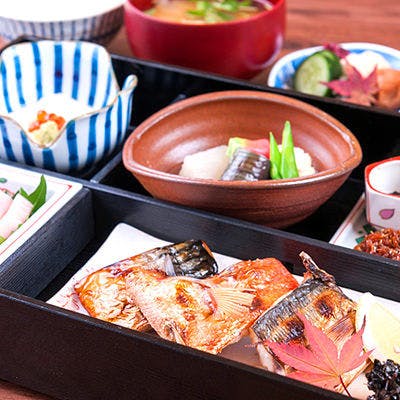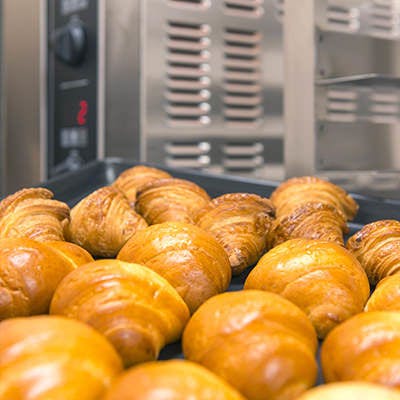 Unryu Ryokan specializes in local fish, and in May 2015 welcomed a new master chef; Mr.Inoue. We provide Unryu Kaiseki, as well as newly added Japanese cuisine which varies with the seasons using fresh local seafood from Izu.
You will fully enjoy superb meals featuring the best "umami" from each ingredient of Japanese cuisine.
Please enjoy the Chef's proud specialty.

The best local fish, "Jikinmedai" (a type of local red snapper)
"Jikinmedai" is caught with pole‐and‐line fishing methods by specialist fishermen during the day, from water 300-500 meters deep south of Izu peninsula and around or near the seven Izu islands.
This area is the best for "Kinmedai" because it's full of food, has an optimal water temperature and a good current. Therefore, we can catch "Kinmedai" that is of the highest quality, well fleshed and delicious in taste.
Because the "Kinmedai" catch is small, most "Jikinmedai" is served within the Izu Peninsula.

A similar type of fish called "Okikinmedai" is common as well, but this "Okikinmedai" is found farther out to sea from Kozushima to around Hachijyojima, it is fished in large quantities with 10-ton class large fishing boats going out for a week at a time.
As this not daily fishing, the catch of fish are kept in ice-water on the ship.

We provide the "Jikiinmedai", the true Izu brand which you can only have in Izu.
At our ryokan you can also choose a plan with "Jikinmedai" served shabu-shabu style with an original citrus ponzu.
If you choose this meal plan, it is possible to finish your meal with a special "Zosui" rice cooked in the shabu-shabu pot, which boils down to absorbs the broth of the "Jikinmedai".
Please come and experience our ryokan specialty; "Kinmedai" cuisine.
For breakfast, please choose your preference of Japanese or Western style breakfast.
Food of local production for local consumption at breakfast
Mainly made of fresh vegetables harvested in the mountain village of Kawazu.
We draw out the best taste of the ingredients. Hot homemade bread baked fresh every morning.
Guests who choose a Western style breakfast can enjoy breads freshly baked in our own bakery corner every morning.
Baths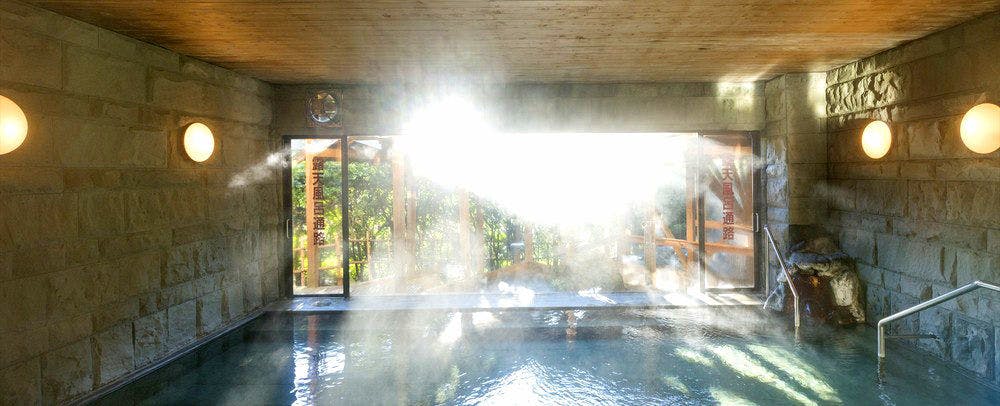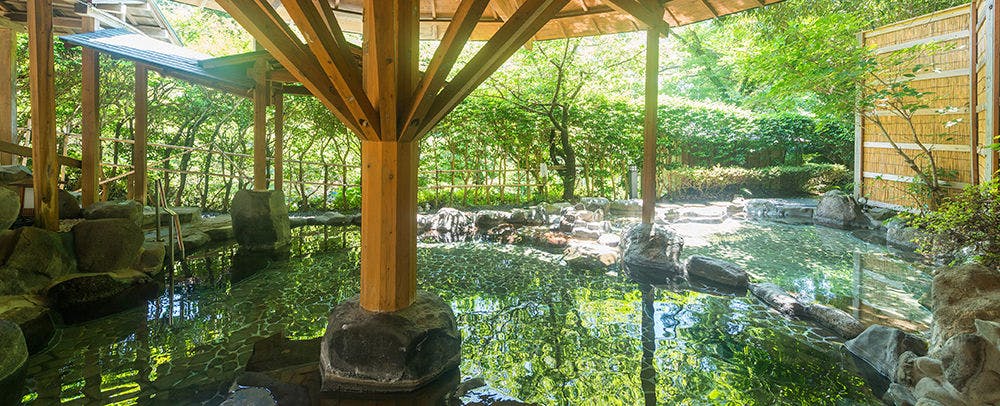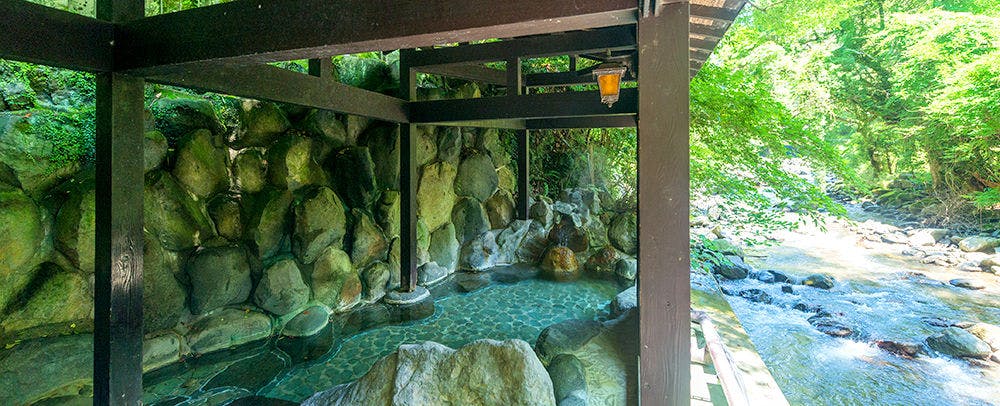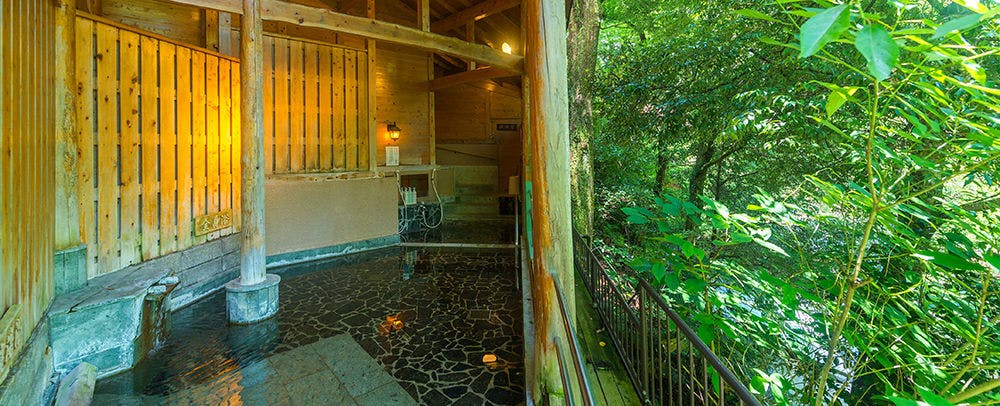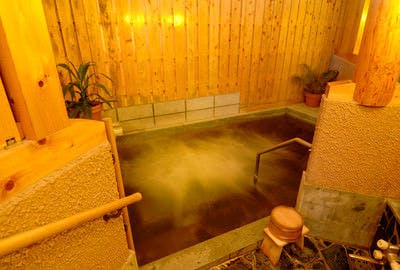 Bathing in nature You can hear the birds singing, and the sound of babbling water · · · Izu Stone Bath
Made with many Izu stones. Izu stone has high heat retention, it warms to the core of the body.
"Noten Iwaburo" (Rock Bath)
A bath using natural rocks of Amagi! Envelop your whole body with the heat of the earth. Please relax and relax.
"Kawahara No Yu" (Riverside Bath)
Go slowly and listen carefully to the sound of the river's babble.
Envelop your whole body with warmth
"Amagino Hinokiburo" (Cypress Bath)
Enjoy the relaxation effect of the ceiling and walls made from cypress of Amagi, luxuriate in the natural hot springs.
Access
439 Nashimoto, Kawazu-cho,Kamo-gun,,Shizuoka,413-0501,JAPAN
From Tokyo stby Train(approx 90min)Tokyo Station (Express Odoriko) → Kawazu Station 155min.
Tokyo Station by CarTokyo (Tomei Expressway) → Numazu IC → Mishima → Shuzenji → Amagitouge → Unryu Approx. 180min.
Shuttle Bus(from Kawazu st.)from Kawazu st to Unryu 14:30 15:30 16:30 17:30from Unryu to Kawazu st 9:30 10:30 11:30(please make a reservation in advance)
Reviews
There were many open-air baths, the outdoor bath and the foot bath in the guest room were perfect for the autumn season. I regretted that I didn't come a little earlier. I felt there was a little too much food for my liking, but it was very delicious. I recommend the "Kinmedai" shabu-shabu style, and Zosui (rice) to finish. I was pleased with the service as we were celebrating a birthday, and needed to take many photos. I would like to go again if there is an opportunity.
+ More
2016/10/24
I stayed for 2 nights on our wedding anniversary. We appreciated the English menu for my husband, also the wait staff's heartfelt kindly care at dinner and breakfast, all in all we had a very pleasant stay. Thank you very much. The hot springs and the private baths were very spacious and the hot springs along the mountain stream were so in harmony with nature that my husband said "this is my favorite hot springs ever!". At dinner on the 2nd day, the Temari Zushi (Ball-shaped Sushi) was served at first, sadly I got full.... but all dishes were very good, especially breakfast on the 1st day was the best ever. This was truly a Japanese Style ryokan, I enjoyed the passage of time quietly and slowly, and I would visit again.
+ More
2016/09/24
I was very much satisfied with the attentive and careful hospitality, along with Japanese standards. After being well taken care of, I took it easy my spacious room and relaxed in the foot bath. The fish and the other dishes were wonderful, I felt the staff provided very good service. I was alright to skip the western portion at dinner, I just wanted the Japanese dishes in the course. Also, breakfast style is difficult to say which of the two, Japanese or Western, was better, the bread was delicious as reputed. I wanted to buy it if possible and take it home. The location was good, moderately quiet and I wanted to visit again. Since I got a good deal on the cost, I was very happy. It's a ryokan I can recommend to anyone.
+ More
2016/09/20
We had a very comfortably stay this time as well. Although it was the last day of the busy season of Obon, the staff always gave good service, which I truly appreciate. Regarding meals, the cuisine changed every time I stayed, and the chef's effort and skill are very noticeable. We want to come back for the next season.
+ More
2016/09/01
First of all, the bath is wonderful! Especially the "Yuzawaburo" open-air hot springs gave me an feeling of bathing secretly in a clear stream. The lush view of nature from the foot bath of the room made the time blissful. There's a sightseeing spot nearby, the Nanadaru (seven waterfalls), visiting these falls was wonderful. It's the best ryokan for a waterfall lover. Meals bring out the fresh taste of the ingredients and I liked that they did not make more work than necessary.
+ More
2016/08/20
Information
Check-in Time

From 3:00pm to 7:00pm

Check-out Time

Until 10:00am

Tax / Service Charge

Adult:150JPY

Credit cards accepted at this property

VISA / MASTER / JCB / AMEX
Children

Children between the age of zero to three are free of charge if they share a bed with you.

Pets

Pets are NOT allowed.

Parking

Car parking:free of charge

Other policies & conditions

.Is there anything you can't eat due to allergies?.Please inform a mobile number to get of the contact on that day