Yugawara Sekitei
"Yugawara is the hot spring town featured in poems since the old Man-yo period, 15 centuries ago. Yugawara Sekitei calmly stands on a hillside like utopia. Values heartful mind without being to luxurious, while keeping the Japanese traditions. Soak in the open-air bath, relax your mind in the refined guestroom, and fully enjoy the rich flavors. This is a retreat for a moment."
Japanese-Style Superior Villa

Breakfast included

Japanese futon bedding

See Details
From $307.99
for 2 guests /night
Japanese-Style Superior Villa

Half board included

Japanese futon bedding

See Details
From $423.49
for 2 guests /night
Japanese-Style Villa with Beds

Half board included

Japanese futon bedding

See Details
From $442.74
for 2 guests /night
- VAT is included, but bathing tax (around JPY 150 per adult) may NOT be included.
- Price in USD is based on the exchange rate as of today and might be different from that of the booking date.
Foods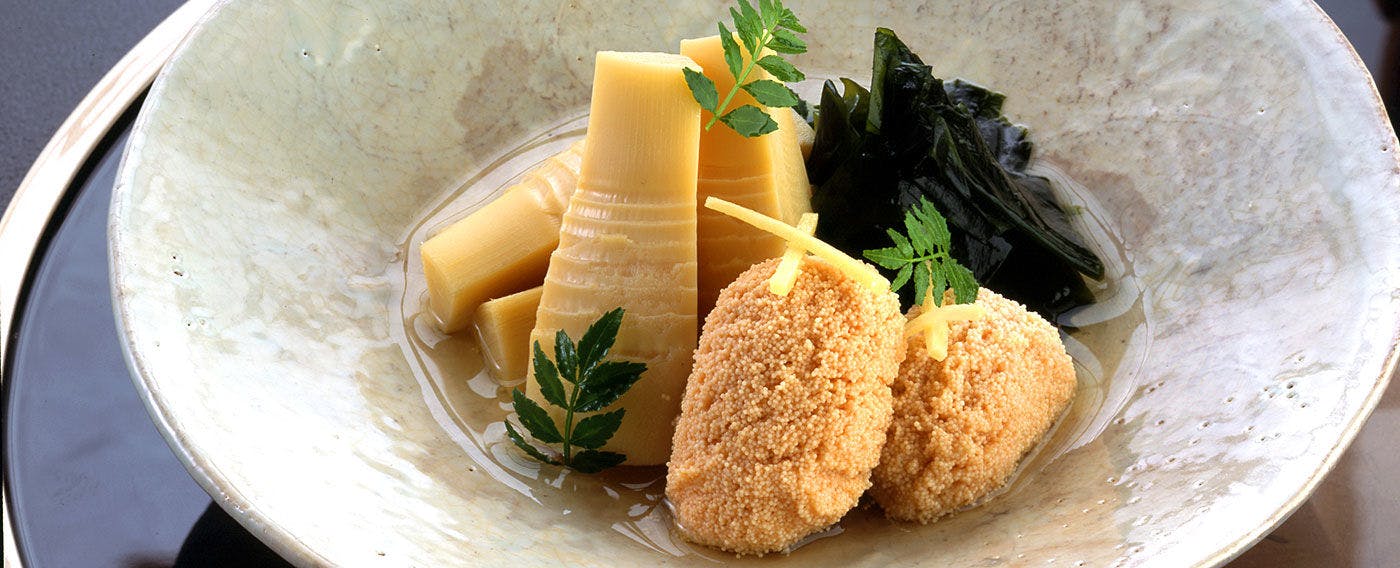 Foods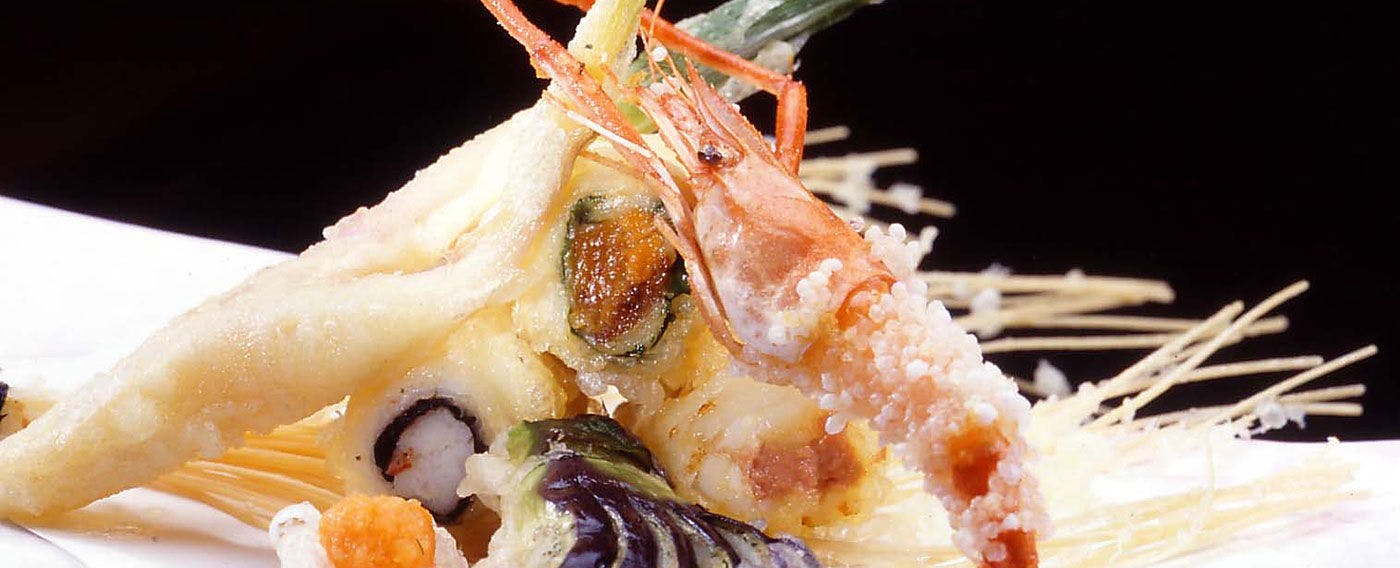 Foods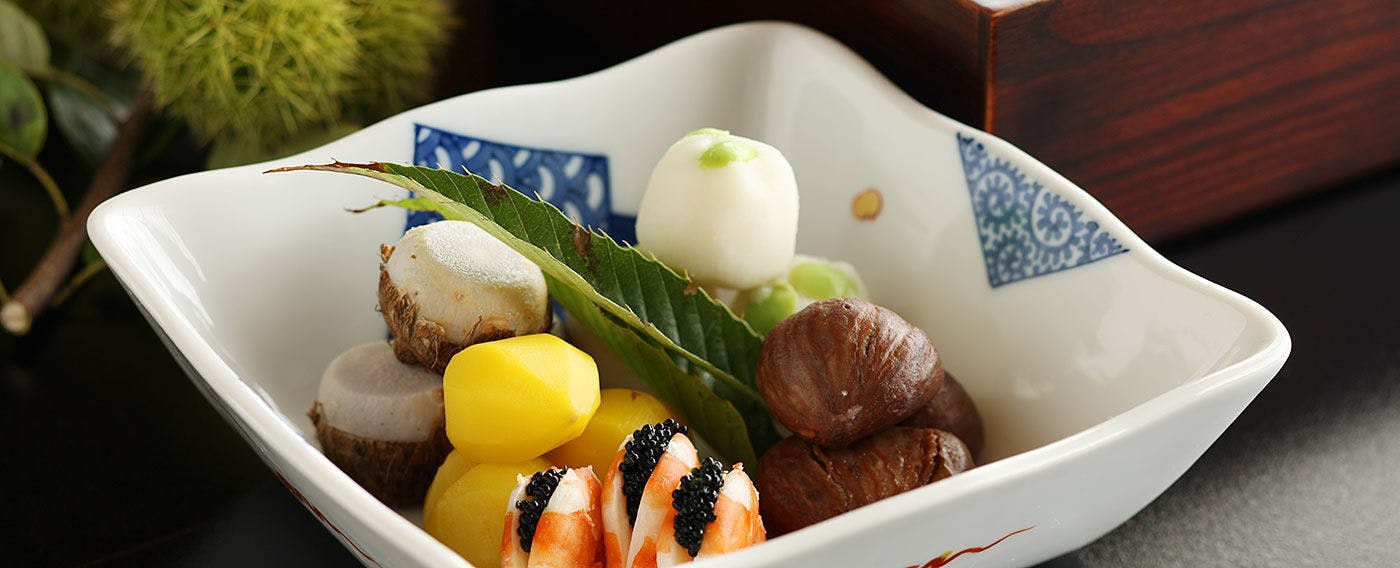 Foods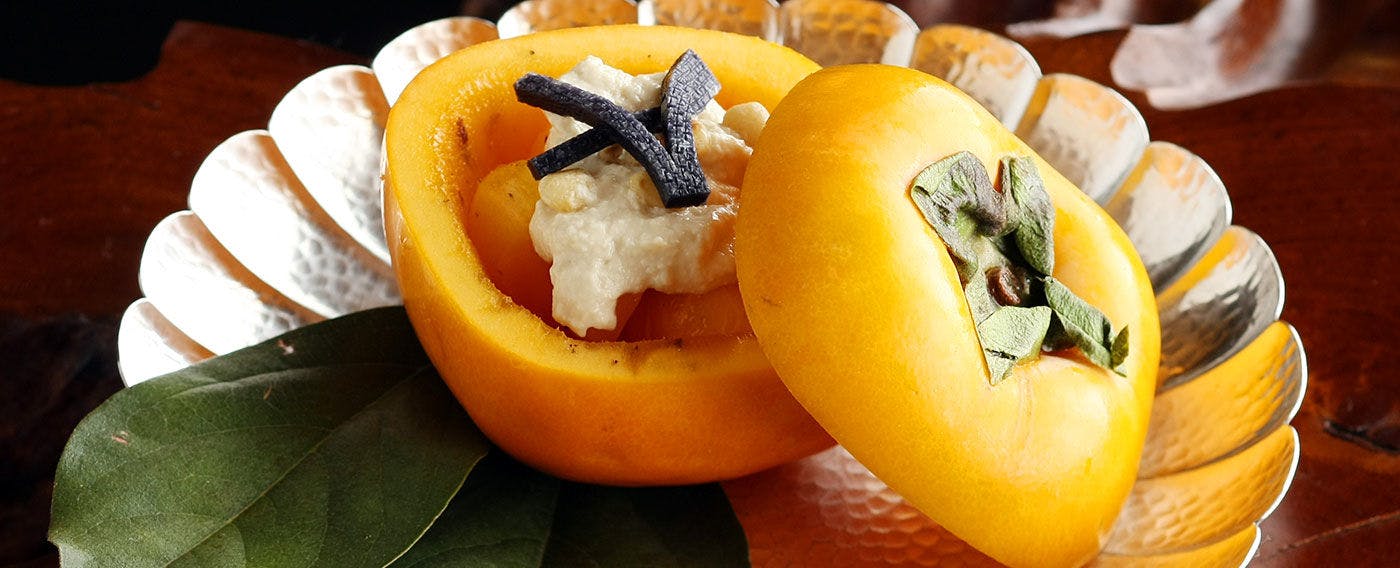 Foods
Sekitei-style kaiseki cuisine leads you the space Delicate traditional Japanese cuisine, prepared with only the freshest, in-season ingredients by chefs of consummate experience and skill ... every meal is a work of art at Yugawara Sekitei, reflective of the season, the mountain scenery, the sea. Enjoy the finest in original Japanese cuisine, dining in the privacy of your room on its treasures of the sea and mountains.
Baths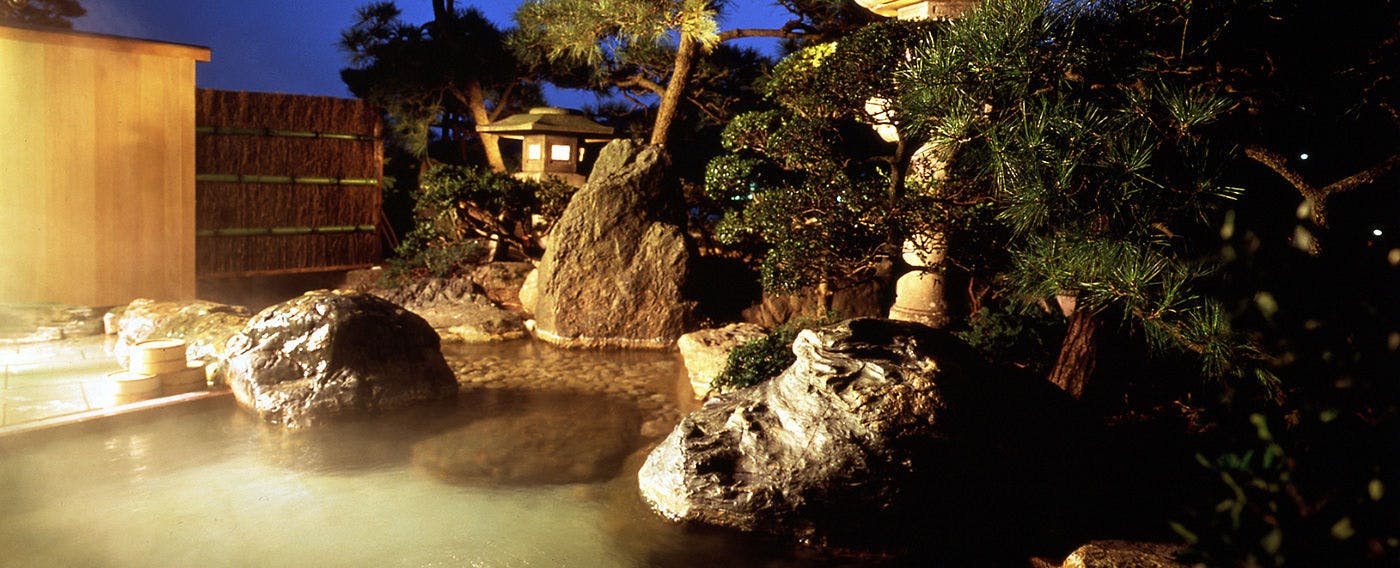 Public Open-Air Bath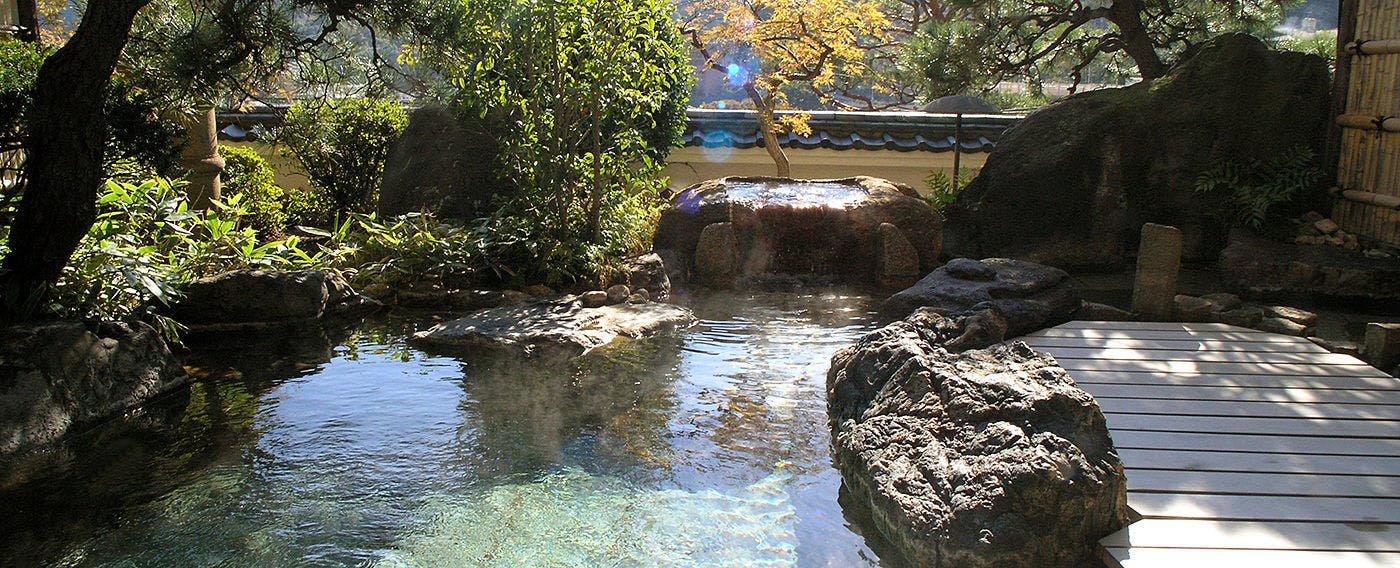 Public Open-Air Bath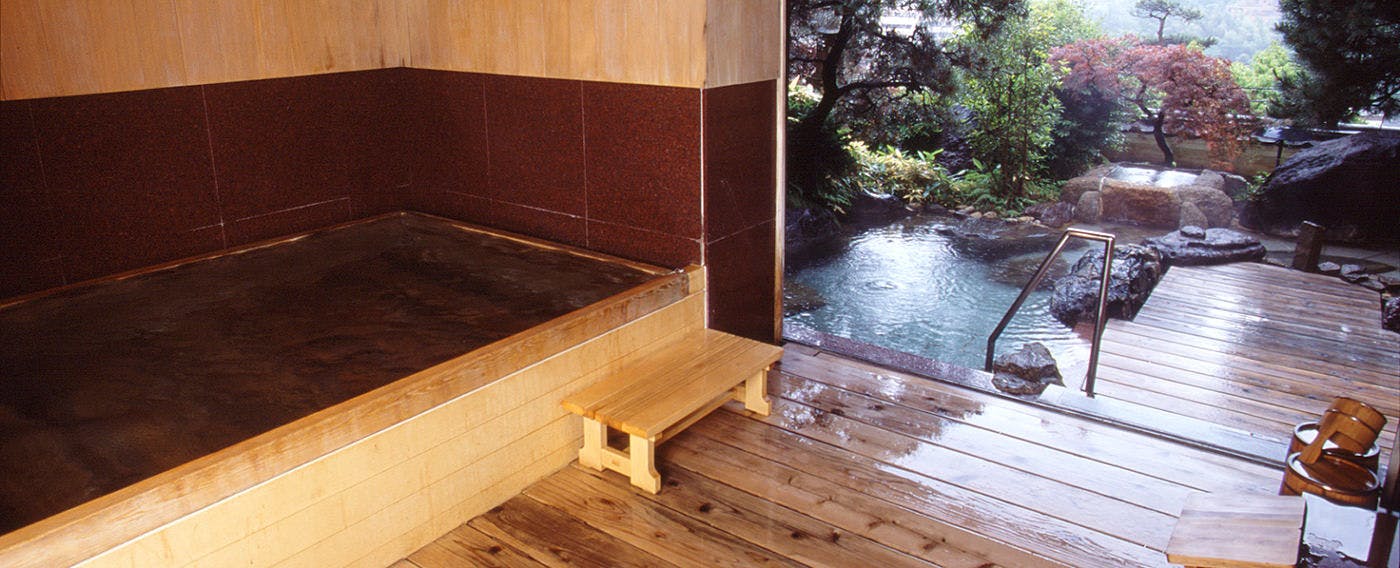 Large Public Bath
Hot spring of Yugawara to cure your body, mind, and skin Laze in the hot spring bath with the gentle breeze and feel time flow quitely by. Yugawara Sekitei offers the ultimate in personal relaxation, with separate 'nightingale' open-air baths for gentleman and ladies. The natural beaut and sybaritic hot springs warmth embrace your sense of luxury.
Facilities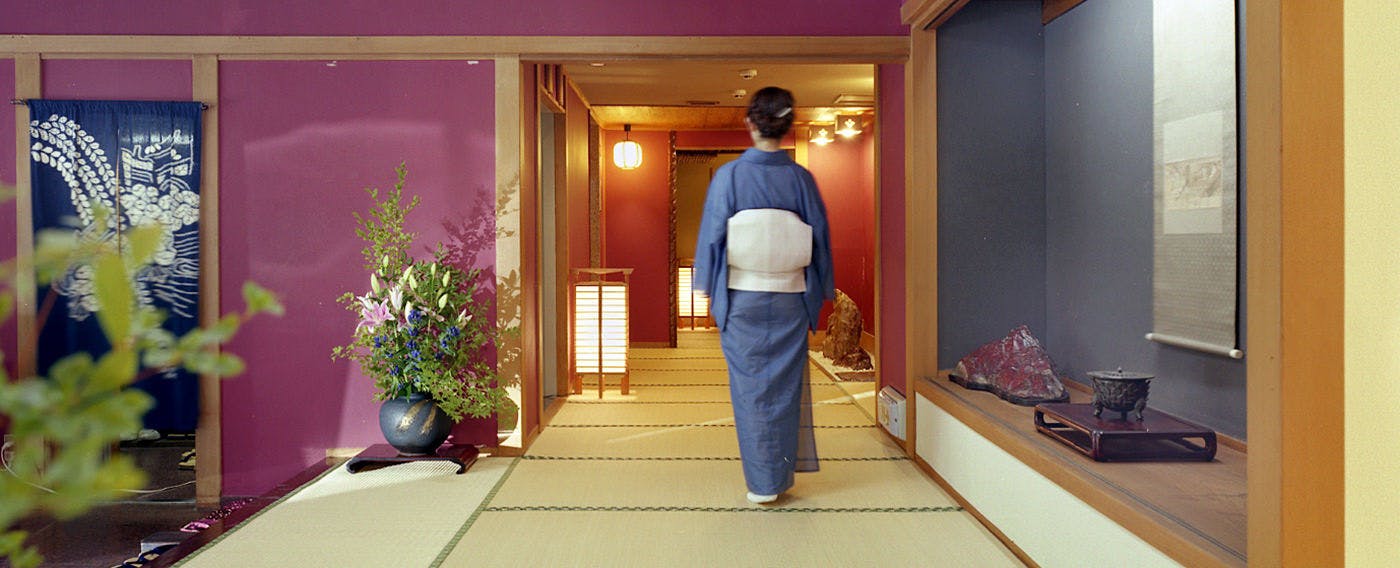 Corridor with Tatami Floor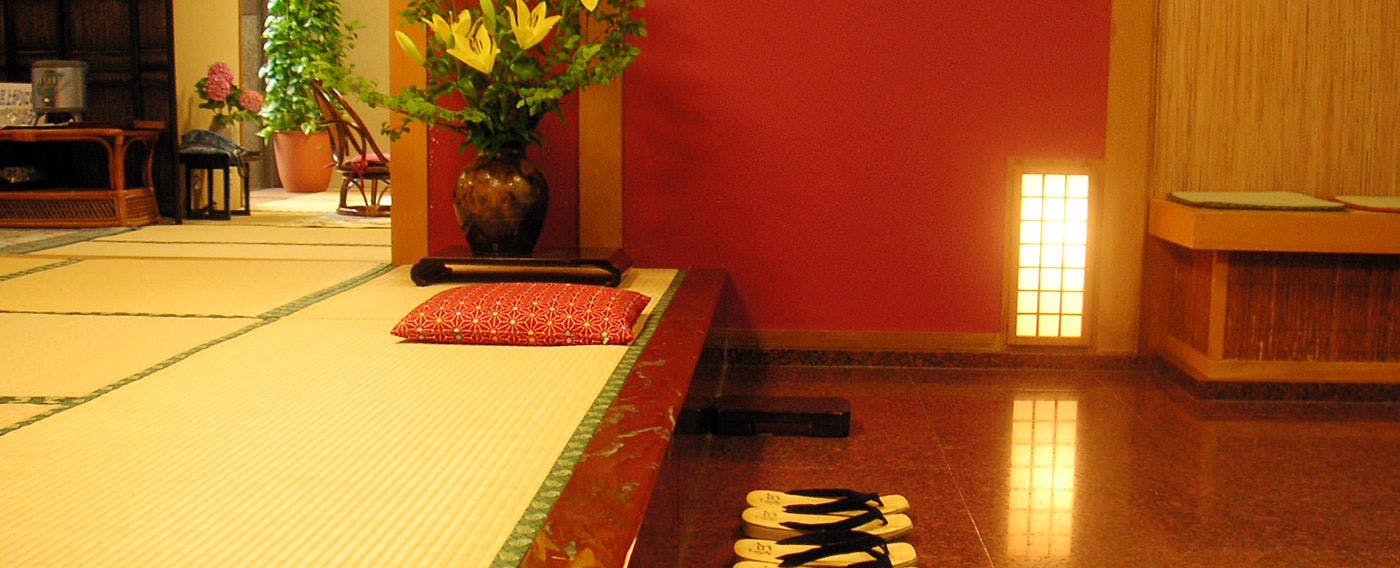 Entrance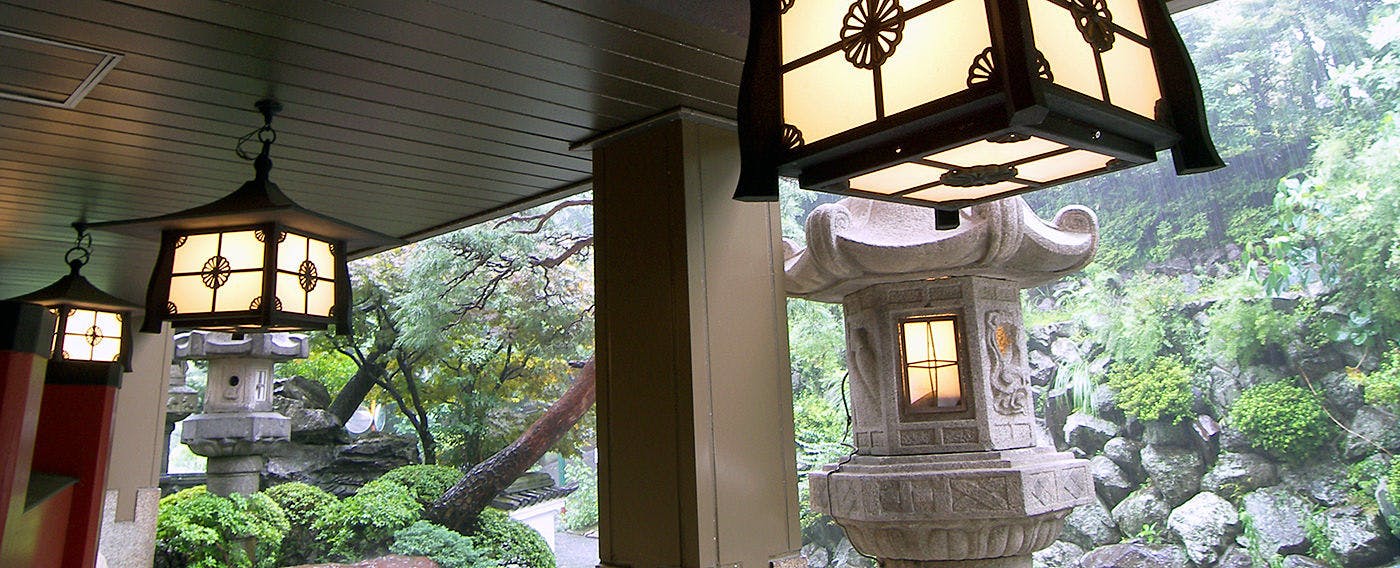 Entrance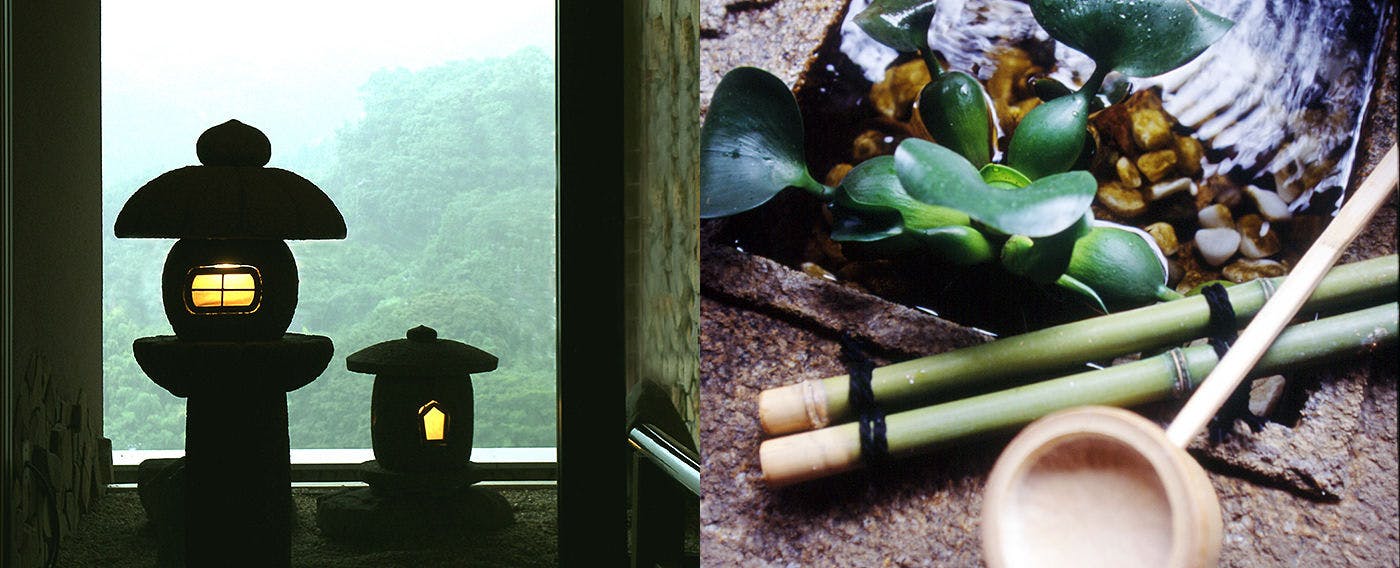 Facilities
A dream world filled with wooden scent Listen to the calming silence during your so journ at Yugawara Sekitei. Harsh footsteps are replaced by the soft shufle of tabi-clad feet along the woven mats. Our goal is to let everyguest experience total rest in comfort equal to that of home. Entertain your guests in style with Sekitei's original party cuisine. Everyone will unwind, relax and enjoy the timeless beauty and harmony of this elegant refuge.

Spa Sobi
Available with prior reservation until 9:00pm.
Access
261 Miyakami, Yugawara-machi, Ashigara-shimo-gun,Kanagawa,259-0314,JAPAN
BY TRAIN
From Tokyo Station: 50min by JR Shinkansen to Atami Station & 10min by taxi
Reviews
I could spend comfortably with the wonderful hospitality. Although there were aging things, but I felt the oldness could could be restless and depth. I hope they will cherish the mind of hospitality forever. It was the ryokan I would really would like to visit again.
+ More
Sep 2015
As I saw in a previous reviews, the expression of a waitress said: the building itself is a little old, but in other words, it is a classical building. Nevertheless, since all corridors had been renovated to the tatami-mat flooring so there was no problem when we got used. The source of the hot spring was so good as an inn with hot spring (it seems they have a source), and two kinds of bath for men and women including the open-air bath have a taste. Although I have heard that all rooms were full, I was able to go into there three times which means in the afternoon, evening, and in the morning without seeing others, so I was very happy. The best point of this inn was a meal. Seasonal ingredients are incorporated into the menu, and cooking methods were well considered (there were both simple good points and unexpected combinations), the timing of serving of Kaiseki was match with the pace of eating too. White rice also really delicious, and it was good that they put them plenty in a container. I was really satisfied in the morning also in the evening so that It was difficult to choose the Sake (I chose the one recommended, and it matched with meals and was really delicious). The tangerine juice was also very delicious which let me enjoy a genuine taste for the first time in a long time.
+ More
Sep 2015
I learned the essence of Japanese inn from it. The services are appropriate, modest services. It really was a fantastic inn. The building was built 42 years after it founded, old indeed. However, renovation is done if necessary and the room is very clean. The seasonal flowers and the scent added a merit to the atmosphere, it was something which you could not feel if you stayed in a hotel instead of this kind of inn. Since it was close to my birthday, they served sea bream and red rice as my dinner as a birthday present. Open-air bath opens for 24 hours. This was the best inn ever. I will visit again ※ It is better if they provided cleansing oil in the bathroom, I ranked 4 stars for this inn. However, maybe it is due to the quality problem, you might want to consider that oil is not allowed to enter the bath. Other amenities were very handy
+ More
Sep 2015
I visited with my wife and a friend. The room has a subtle charm being built by craftspeople who used their ingenuity in each part. I was able to feel profoundly relaxed in a quite environment where I felt nature in my bones. For the first time in many years, I was able to enjoy an authentic Japanese meal, of which food such as sashimi (sliced raw fish) was properly prepared. I also enjoyed taking a bath until the last minute before check-out time. In general, I had a very plentiful day.
+ More
Sep 2015
Arriving at the inn by car before lunch, Going to Maizuru by train after leaving the car, Having set meal of sasimi at the restaurant introduced on TV, Returning to Yugawara, I checked in again. I have stayed in large hot-spring inns fully equipped with facilities many times, but this inn is rather small. Since tatami mats lay from the entrance to hallway even in the elevator, there are no slippers, and continue to the showed room without odd feeling, so I felt comfortable as if I stayed at home. First, I went to a bath with empty-handed after changing into yukata. There, the towels and amenities, etc. I need are available, the indoor bath and open-air bath are just the right size, I enjoyed hot spring with the right temperature and very comfortable I would not take a bath with a lot of people with a wide dressing room in a large hotel, I can take a bath rather in a small inn so leisurely relaxed. After taking a bath twice before meal, I have been looking forward to the dinner which a cheerful maid serves. The food which must be cooked by a skillful chef was served with good timing and I enjoyed the meal very much. I got the impression that sasimi was fresher than the Manazuru's honestly. All things considered, I was greatly satisfied with the cost performance. I will certainly come again.
+ More
Sep 2015
Due to some circumstances, although I arrived earlier than check-in time, they let me in the guest room. As it is on the other comment, the building is surely a bit old but they cleaned properly and it is like the nostalgic hot spring inn, so the customers love atmosphere will be satisfied. Besides, hot water in the bath was great. I was happy that the staff seriously dealt with my food allergy problem. Besides, I felt happy because not only female room attendants but also two male staff in front of the inn had lovely smile and great hospitality. I would like to comment about the food. I told them about a small fly in the food, but they didn't care about me so much. I confirmed the meal was left in front of the elevator hall before serving, so if they don't serve for a while, they should cover it with cling wrap or something, as a result, they can prevent that next time.
+ More
Aug 2015
I made a reservation suddenly at midnight the night before, remembering that I stayed there a long time ago and the food was very delicious. I usually stay in the Western style room at the hotels and have creative Japanese cuisine, so it was a very fresh experience staying bare foot inside the hotel in the authentic Japanese style and having the carefully made, beautiful and tasty Kappo cuisine. There are a few points that bothered me however I would spare it here because I wrote them down on the survey. I believe it came to the time where they need the whole renovation. I wish to visit again in a different season. Thank you.
+ More
May 2015
As I am more familiar with hotels, I was a little bewildered by the all-tatami ryokan at first, but I was deeply satisfied with the hot spring and meals at the end. The bath was not so large, but my mother and I took a long relaxing bath. the quality of hot water is smooth and gentle, it warms your blood later on. Three of us enjoyed the purely Japanese style dishes in our room, and we found that every dish and rice were so delicious and high standard. It was comfortable that the waitress (nakai-san) took good care of us, bringing things when they were just needed. The borrowing landscape from the 5th floor window was beautiful, but the broken part of the roof always came into my view and it made me disappointed.
+ More
Apr 2015
I had a peaceful time during my entire stay as the inn is located closest to the heart of Sekitei and the onsen town is compact. No matter when I visit, the dishes are excellent, and I'm content though the number of baths is small as they cannot be filled.
+ More
Feb 2015
We arrived early, but they led us to a room, and I appreciated it. A room attendant was very pleasant and always responded nicely and I would like to thank her. There was no lock on our room door (but it could be locked from the inside). I was worried a little when I left the room to take a bath because I could not lock the door. At the entrance of a big bath, there was a sign of the women's bath in front of a short split curtain of the men's bath, and there was a sign of the men's bath in front of a short split curtain of the women's bath. I told a room attendant about it, and it was fixed immediately… I had a reservation for a massage, but a massage practitioner did not show up after a scheduled time and I did not even receive any message… I called the front desk to check my reservation, and a massage started 30 minutes after the reservation. It was OK to be late, but I wanted him to give me a call if he would be late.
+ More
Sep 2014
I was glad to see them greeting me at the entrance when I arrived at the inn in my car. I arrived a little before check-in time, but they let me into my room. The bath water was slightly warm and to my preference. They were exceedingly punctual, "I want this at this time. ", if I made a request, they will fulfill it properly. Overall, the building has a Showa feel, and the cleaning was well-done. I chatted with the waitress and her behavior was comfortable. I can laze around and relish in the onsen luxuriously.
+ More
Sep 2014
It was a family trip by all 6 members for the first time in a long time. I was very satisfied with the food as well as the service. As I arrived earlier than planned, they introduced us to the "water of Doppo", and 6 of us took a walk around and enjoyed the foot bath. The bath is not big, but the water is plenty. There are plenty of towels so that you can go there without bringing anything. The scent of hinoki from the bathtub smelled good. It feels good that you can walk barefoot inside the building. I felt the things sold at the store are carefully selected. I was glad that I could have dinner sitting on a chair. I was thankful to the complimentary drink at dinner. I wonder why the skincare, the shampoo and the conditioner were different from the ones at the big public bath. And, I felt snacks were not that good, but it is maybe because I like tsubuan (sweet bean jam) more than koshian (strained seet bean jam). On the next day, I got advices about the sightseeing, and I could relax at Manazuru. The sushi at Manazuru was also delicious. I would definitely like to visit again. They took a good care of me.
+ More
Aug 2014
Information
Check-in Time

From 2:00pm to 6:00pm

Check-out Time

Until 11:00am

Tax / Service Charge

Bathing Tax JPY 150 per adult is NOT included in the rates.

Credit cards accepted at this property

VISA / MASTER / JCB / AMEX / DINERS
Children

All children are welcome, with charge as followings.
- Bed sharing with adult: free of charge
- Bedding only, no meal: JPY 3,240
- Bedding, kids dinner and breakfast: JPY 10,800
- Bedding, dinner and breakfast: 70% of adult rate

Pets

Pets are NOT allowed.

Parking

Free of charge for guests; Capacity 6 vehicles; Valet Parking Service available for free of charge

Other policies & conditions

Please contact the hotel in case guests arrive after 6pm.